Feasting is our column dedicated to cooking, grilling, eating and discovering what's on the menu across America and the world.
When people think of the true American cuisine, they turn to the South and its lowcountry dishes and traditions. And they're not wrong. But to say American cuisine is simply rooted in the south is forgetting about an entire region of the country that contributed to the heritage of our cooking. The Appalachian Mountain region, which stretches from Northeastern Mississippi all the way up to the top of Mount Katahdin in Maine, has fostered just as many classic culinary traditions in America as what we would define as the true south. And no one honors this regional cuisine better than Susi Gott Séguret in Appalachian Appetite, a new cookbook that celebrates the people and culinary traditions of this rich mountainous stretch.
In 1961, Séguret's parents set out in their Volkswagen Bug in search of the highest mountains and most genuine music. They settled in North Carolina's Shelton Laurel Valley and were the first outsiders to move into the area since the start of the 1900s when it was settled by Presbyterian missionaries. Though they were both educated in New York, they were pioneers in the return to the wilderness and were looking to live like the old timers in the mountains by raising livestock, heating their home with a chimney and carrying their own water from the spring. Young hippie couples came from near and far to see how they lived, crashing in sleeping bags on their living room or hen house floor.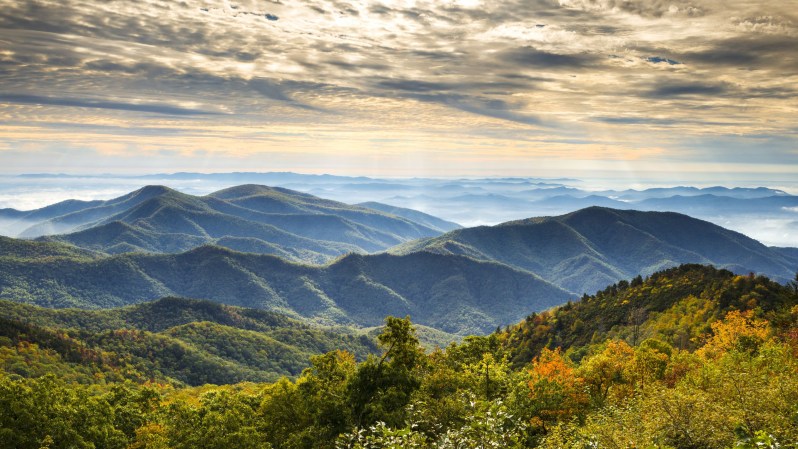 Forty-two percent of the Appalachian region is rural, compared with only 20 percent of the United States as a whole. It extends 1000 miles and is home to more than 25 million people. The biggest difference in Appalachian cuisine from southern food is terrain. The mountains made travel difficult and cumbersome, so food production took place very close to home. Pigs and chickens, along with wild game like squirrel, bear and venison, were settler's main sources of protein. They would often grow corns, beans, pumpkins, cane for sorghum and forage wild greens, mushrooms and nuts to fill their tables.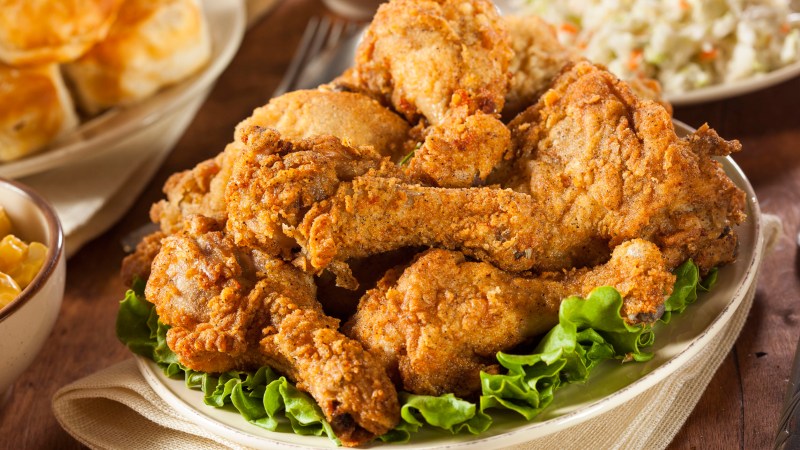 Appalachian Appetite is a celebration of the mountain and the culinary tradition it inspired. Inside you'll find a blend of old ingredients with new techniques and a mixture of basic and elevated recipes from both chefs and home cooks. In the Savory Start section, you'll find regional favorites like Pickled Ramps and Possum Paté. There's a section dedicated to the henhouse with simple, hearty recipes like Baked Eggs and Cream. From the Garden is the most colorful chapter and features dishes like Rattlesnake Beans with Mushrooms & Thyme-Infused Honey and a comforting Chestnut Sweet Potato Salad. You'll find plenty of dishes that feature the wild catch of the day from Venison Ramp Meatloaf to an Oat-Crusted Trout with Red Sauce Vinaigrette & Carolina Slaw. If you're familiar with traditional southern cuisine, you'll recognize Appalachia's take on favorites like Sweet Tea-Brined Fried Chicken, Black-Eyed Pea, Collard & Sweet Potato Stew, and Stone-Ground Cheese Grits. Sections dedicated to breads, sauces and desserts make it a well-rounded cooking manual that will give you an education on this rich and delicious cuisine.
To experience the Appalachian Appetite for yourself, grab the book on Amazon and get to cooking.
Editors' Recommendations