March Madness is in full swing, after a brief hiatus due to the pandemic. It's not quite the same animal it was before, with packed stadiums of jumping fans and University bands, but the basketball has been extremely entertaining.
Related Guides
Think of it this way: If you were actually at the game, you would lack the near-unlimited access you have to a galaxy of great drinks from home. Instead of an overpriced soda or generic beer, you can sip a Negroni or pour yourself a glass of Albariño. Plus, no arena seat or stadium bleacher is going to be more comfortable than your favorite couch or chair.
So, as we toast the return of the perennial college hoops tourneys (the women's tournament is underway as well) and the forthcoming national champions, do so with a drink that matches the spirit of March Madness. We've put together 11 options that do just that.
Firestone Walker Talley Cat Sunflower IPA
This IPA aligns with the competitive and collaborative nature of the tourney. It's the tasty teamwork of Firestone Walker brewer Matt Brynildson and longtime friend and fellow brewer Jennifer Talley. It's also one of the best IPAs we've tasted in the last year, an incredibly clean and polished effort — a number one seed in a crowded IPA field.
Peach Bellini Martini
There's something inherently festive about Bellini or a Bellini-inspired cocktail. This one is tasty and features a smooth vodka option from New Zealand. Fans of Sweet 16 teams like UCLA, Oregon, Baylor, and Michigan will appreciate the yellow hue of this refreshing cocktail.
Ingredients:
2 oz Broken Shed Vodka

1 oz Peach Schnapps

1 oz Peach Puree or Nectar

1 teaspoon of Lemon Juice
Method: Fill a shaker with ice and add Broken Shed Vodka, Peach Schnapps and Peach Puree or Nectar. Next, add one teaspoon of Lemon Juice and shake. Then strain the shaker into a Martini Glass. Top the Martini Glass with a splash of Prosecco or Champagne.
Acrobat Pinot Gris
Pinot Gris is easily one of the most food-friendly and approachable wines on the planet, ideal for the snack spread you're likely to have as you watch March Madness. This reliable option is from Oregon, the state responsible for some of the best wine of the modern era as well as two Sweet 16 teams in the Ducks and the Beavers.
Harpoon Mike's Pastry Cannoli Stout
While March Madness and schools like Loyola Chicago and Oral Roberts trend in the sporting world, so too does pastry beer in the craft realm. The increasingly popular style is being embraced by brewers all over the country. This one from Harpoon is cannoli-inspired and nice and rich without being too heavy. It's the perfect nightcap for a game that goes into overtime and runs a bit late.
Punch El-Ahrairah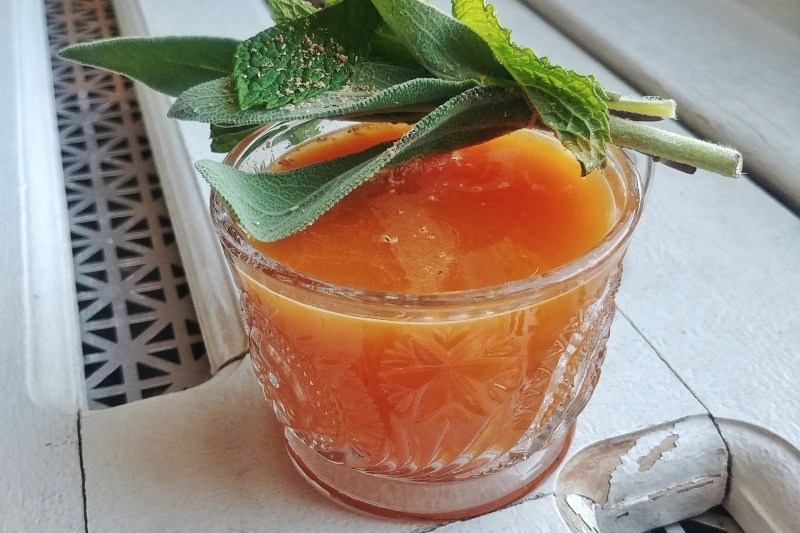 Going session, or lower ABV, is a great way to keep up with the pace of the tourney without running the risk of falling asleep or nursing a hangover the next day. This session cocktail by Chantal Tseng of Custom Cocktails for the End Times, incorporates carrot, ginger, and fresh herbs. Without as much alcoholic heat, it's a great sipper for some of the midday games.
Ingredients:
2 oz Harvey's Bristol Cream Sherry
1 oz fresh carrot juice
.5 oz La Copa Rojo Vermouth
.25 oz ginger juice
3 torn mint leaves
3 torn sage leaves
Method: Chill a punch glass or coupe. Add cracked ice to a shaker and shake for about 10 seconds. Double-strain into chilled glass. Garnish with fresh mint and sage leaves and some freshly grated nutmeg.
3 Floyds Alpha King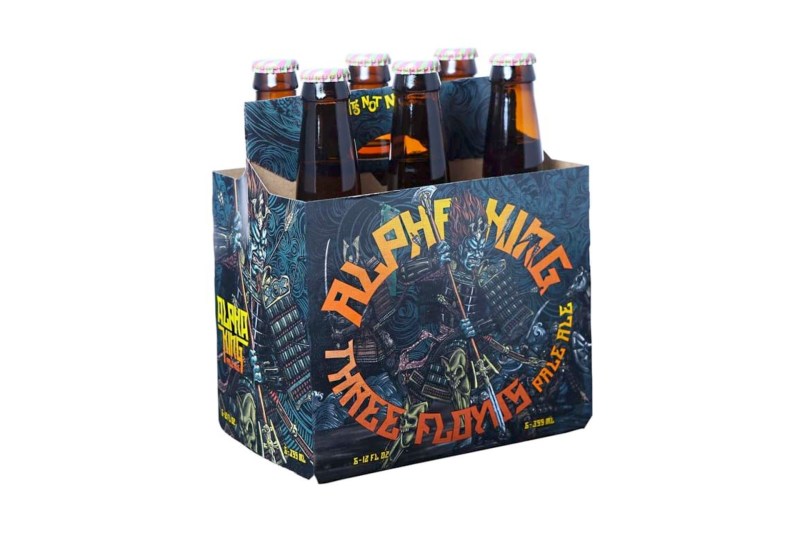 This year's Final Four goes down in Indianapolis. Celebrate with a fine beer crafted in Indiana. This option from esteemed brewery 3 Floyds is as American as March Madness itself, a domestic-style pale ale oozing with flavor.
Andre Dézat Sancerre Rosé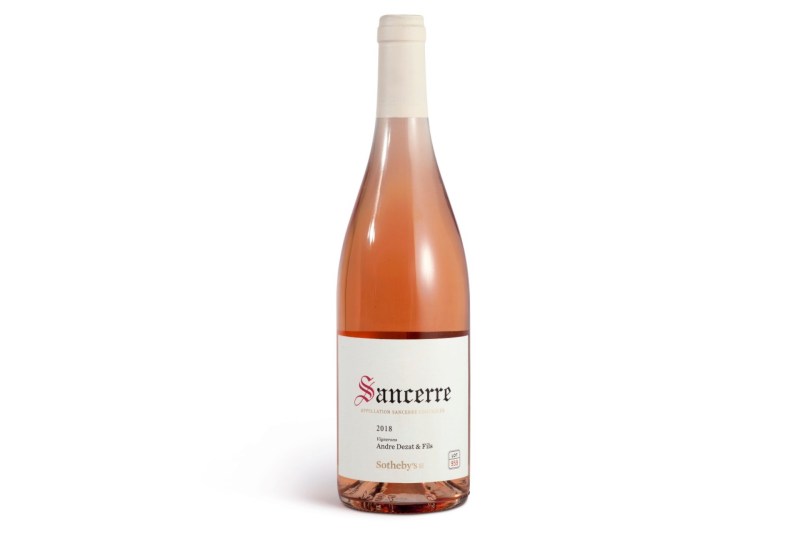 About the only thing more spring than March Madness is blooming flowers or a glass of Rose. This pink wine from the Loire Valley via Sotheby's is crisp and dry, with big watermelon notes. It's a real crowd pleaser and perfect with game-viewing dishes like chicken wings or a board of fresh fruit and cheeses.
Ciders of Spain Pretty Dry Perry
Tired of all the attention going to beer, wine, and cocktails? Pear cider, the upset-minded underdog of this year's tournament imbibing, is here. This one from Ciders of Spain is a gem, an ancient and Old World style made from pears as opposed to apples. It's rich while off-dry and tastes of orchard fruit and vanilla.
Garden Basil Margarita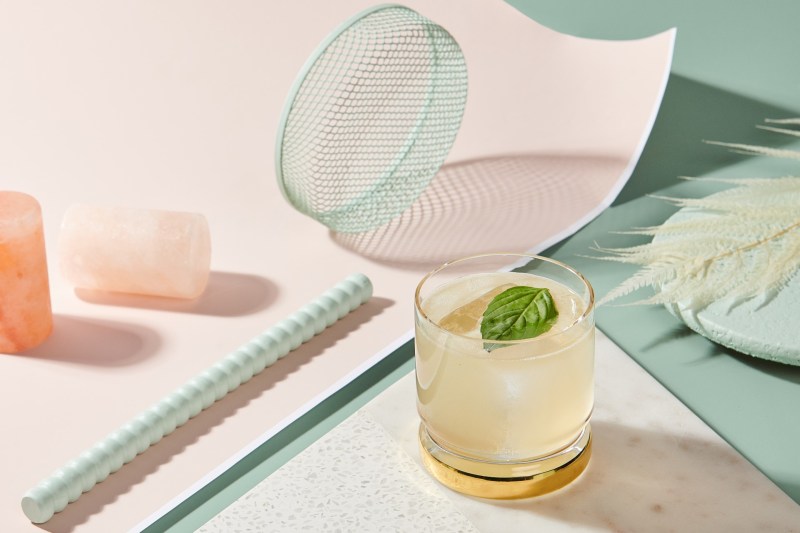 Margaritas scream spring break and the seasonality surrounding March Madness. And while you may still like tequila, you're probably not in college anymore. Try this slightly older, wiser cocktail as you turn on the game.
Ingredients:
1 oz Cointreau
2 oz reposado tequila
1 oz fresh lime juice
3 leaves basil
1 oz sparkling apple cider
Method: Add Cointreau, tequila, lime, and basil to shaker. Add ice and shake. Fine strain into rocks glass over a large rock. Finish with sparkling apple cider. Garnish with basil.
Heritage 91 Pinot Noir
The work of versatile NBA guard and former Lehigh great CJ McCollum bucks the trend of celebrity-backed wines. This Pinot Noir is actually elegant and McCollum is actively involved in the project from harvest to bottling. Pour yourself a glass and sip it over the course of a game and see how it evolves.
Wyoming Whiskey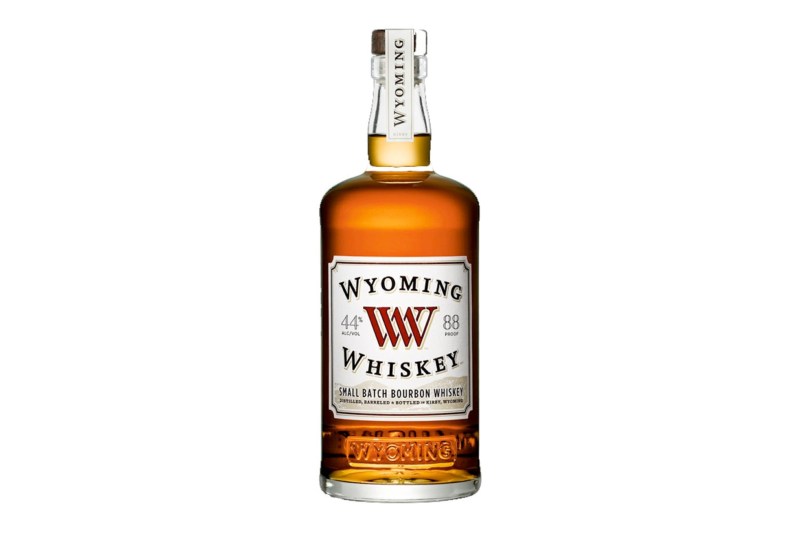 Bracket busted? Your team didn't even make the tourney this year? Need something a little stronger but well-made to witness your adversary's alma mater go deep into the tournament? I suggest a few fingers of this excellent whiskey offering from the Cowboy State. It may put Kirby, Wyoming on the spirits map in the way Creighton put Omaha on the collegiate hoops map.
Editors' Recommendations