Loafers. By definition, they're a pair of shoes for loafing around in, right? Casual enough to wear with khakis or jeans, comfortable enough to slip on and off like a pair of slippers, and yet with just the right touch of heritage and class to wear to work, on a date, or even — depending on the style — a formal occasion. But other than pairing them for those most formal moments, what is the best way to wear them? Do they really go with everything? 
Here we've dissected the loafer style by its various iterations and made a few suggestions for the clothes most likely to complement the shoes. Some advice: When pairing pants with loafers, don't be afraid to go a little short on the inseam of your more formal trousers, and think about allowing a little extra length for a good cuff roll on your khakis and jeans. Get to know your tailor if buying off the peg so he can shorten pants appropriately and maybe even add a cuff for extra sartorial points. Highwaters be damned, it's a perfect opportunity to show off a little ankle.
What to Wear with Loafers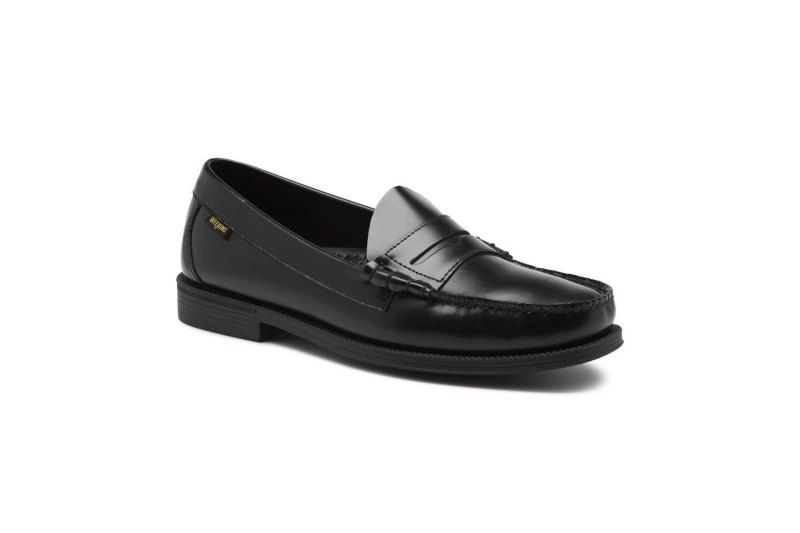 The most classic loafer style is the Weejun, which is also a penny loafer. This is the one style of loafer that generations of us have had and will continue to have. It's also considered to be a relatively casual style, so we don't recommend wearing it with a suit. Think jeans and a blazer instead.  
Weejuns are a perfect pairing with jeans, especially when the shoes are black, for that "cool prep" look. We like the dark wash of these Mavi's with just a bit of stretch so they're as comfy as your loafers. Pair these with a classic white button-down and a Shetland wool crewneck for an all-American style. 
The other ultimate classic loafer style is the "bit" loafer. The equestrian-inspired style was originally made famous by the Gucci Horse Bit Loafer, which, at $850, may be a worthwhile style investment. But for those of us contributing to a 401-K, this Cole Haan alternative is a worthy substitute. It's overall a "bit" dressier than the penny loafer, which means it should be paired with dress pants to look its best.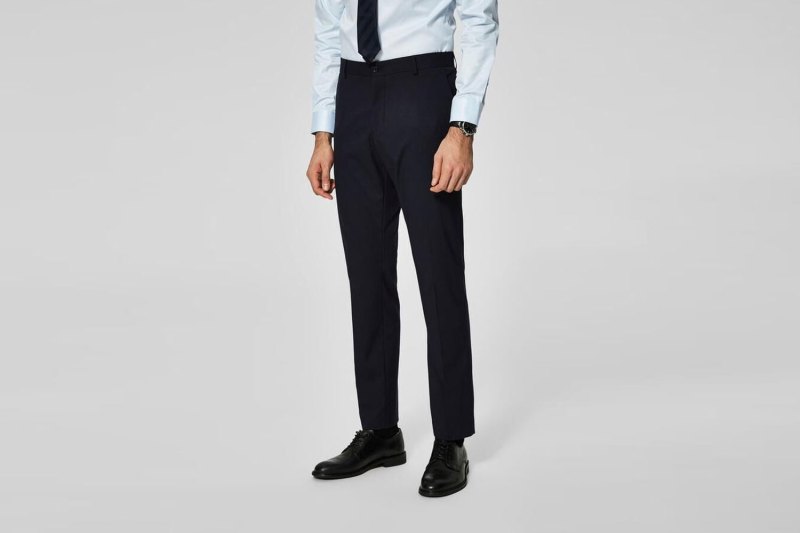 Pair bit loafers—whatever the price—with these dressier pants from Selected. They have a trim, slim fit so they hug the ankle and show off your shoes to their best advantage. Keep this look sleek with a solid dress shirt in a darker hue, and consider grabbing the matching navy blazer that complements every shoe on this page.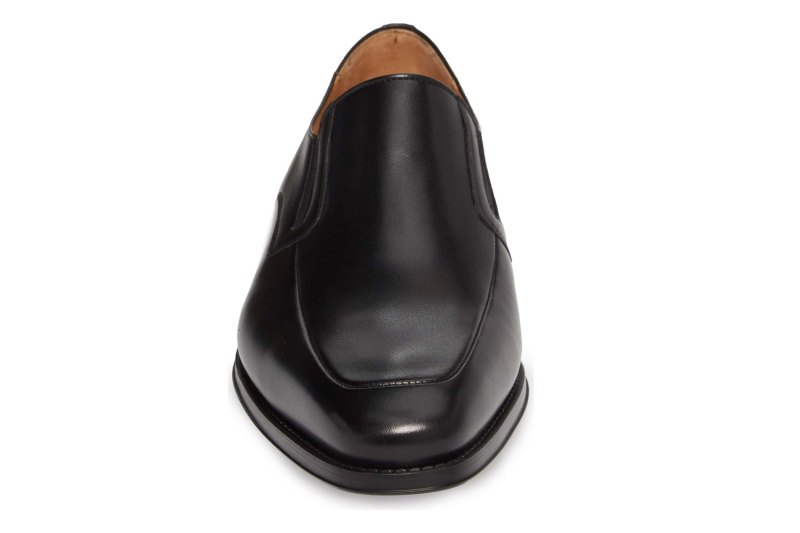 For a sleeker, dressier look that works nicely with suits, try a simple slip-on. With no ornamentation, minimal stitching and an extremely basic silhouette, the slip-on loafer borders on being a formal shoe, but it's a great choice for days when you're running a little behind schedule and stopping to lace or unlace might mean missing a train or being late to spin class. 
This Kenneth Cole suit is a perfect pairing with a slip-on: It's dark and somewhat proper, but the tonal plaid pattern lightens the mood to fit the ease of a loafer. Feel free to wear this with a crisp white shirt (necktie optional…may we suggest a knit option?), solid knit polo, or a pullover sweater.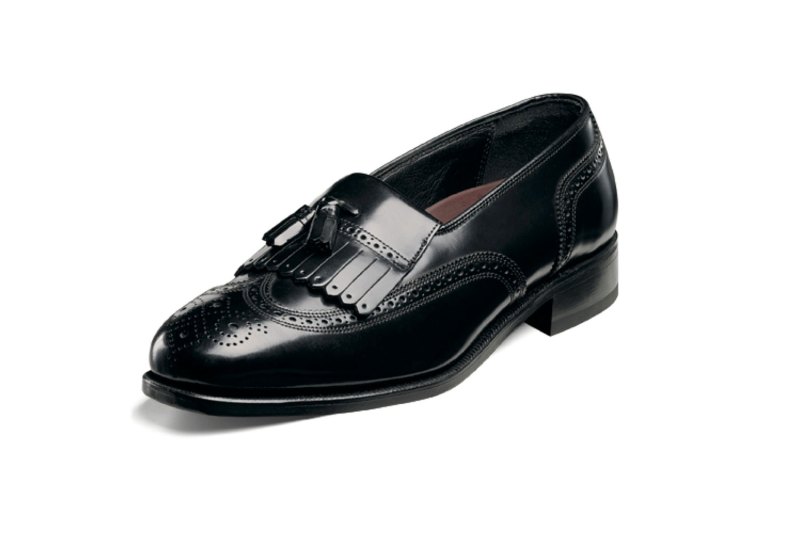 Starting with an elegant tassel loafer and heading right on through to the full brogue model shown here, the loafer's simple silhouette—like any blank canvas—becomes an opportunity for the classic cobbler and contemporary fashion designer alike to express themselves. There's a lot going on in this iconic shoe, but it has a character that is at once traditional and punk. Wear it with everything from gray flannel suits to khakis to bondage pants (if that's your thing).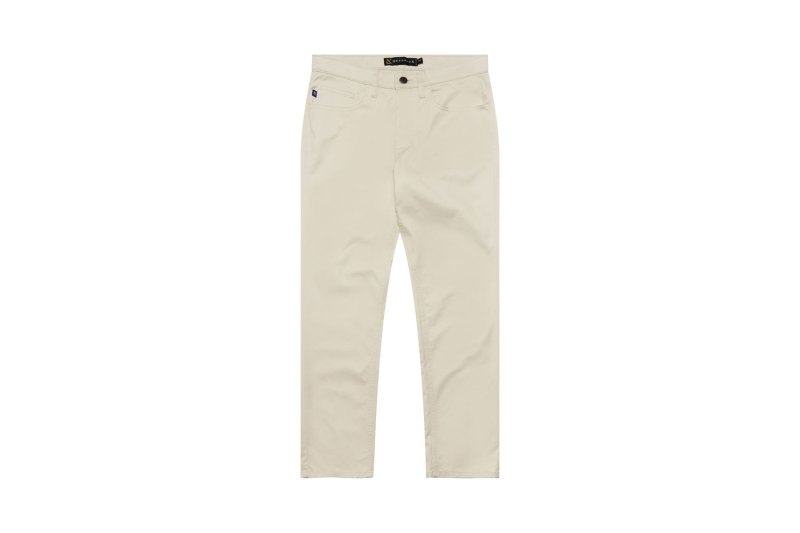 Keep it simple with an updated preppy classic. Devereux's classic 5-pocket pant features four-way stretch in a soft Pima cotton blend. They come in a nice range of waist to length ratios, so get 'em a little short to show off all that craftsmanship in the shoes. For an ultimate prep meets punk look, pair 'em with Psycho Bunny's classic polo ($85) in a bold hue, featuring the brand's tongue-in-cheek logo. "Nightmare Before Easter," anyone?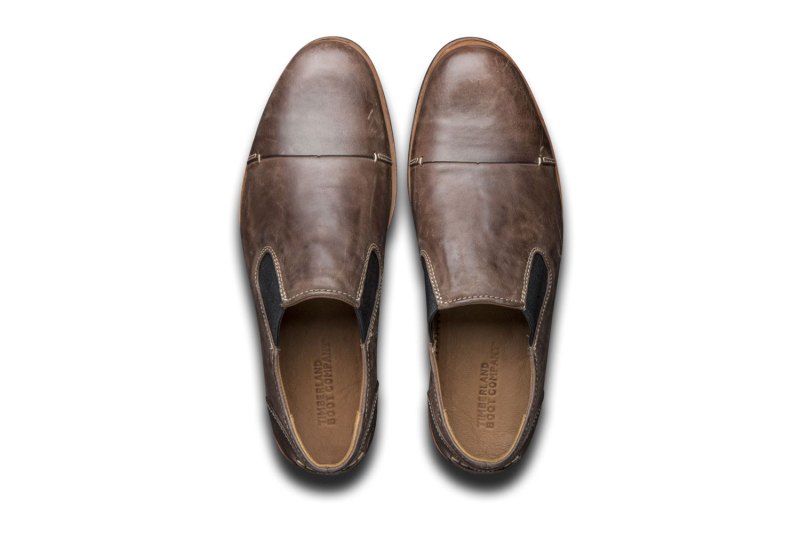 If you're a guy who prefers a bit more outdoors in your style, there are plenty of rugged loafer options that are more poison ivy than Ivy League. After all, the classic boat shoe, Blucher moccs, and driving shoes are all just tough-guy versions of the loafer. We like Timberland's Wodehouse because, although the Horween leather, contrast stitching, and rubber sole put it right at home around the campfire, the sleek silhouette makes it great for the casual office.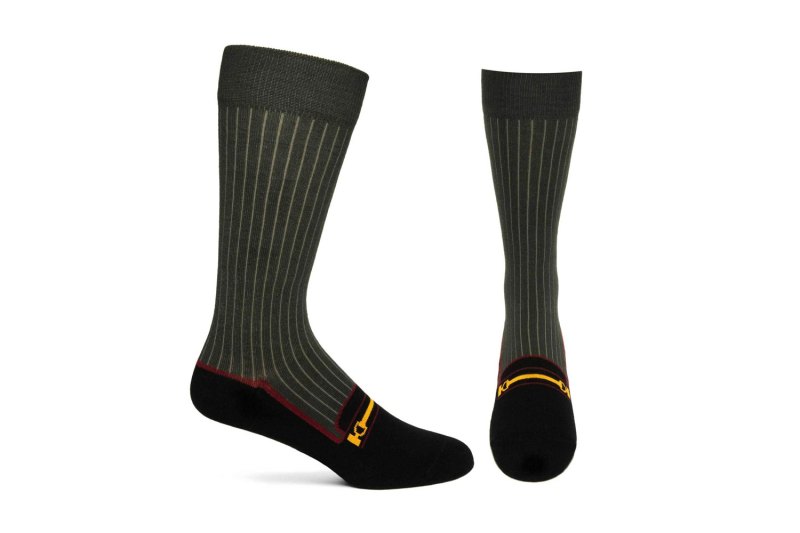 A word on socks worn with loafers.  Ya don't have to, really. But for comfort's sake…for stank's sake…sometimes it's a good idea. If you're the kind of guy who needs to wear novelty socks (sigh), go for it, but try to keep them coupled with simpler styles. Otherwise—since the whole point of a loafer is that you can slip them off—we like this pair that demonstrates your wry, sophisticated sense of humor.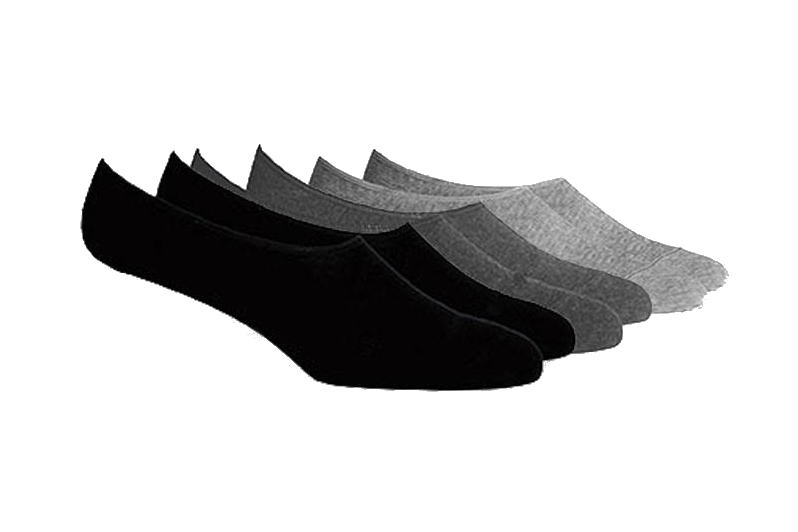 Alternatively, if you're in a warm enough climate, go for a free and easy sockless look that protects your shoes and feet from smelling nasty, while still allowing for free expression.
For more dress shoe education, check out our guide to all the styles and the best brands to buy from here.
Editors' Recommendations