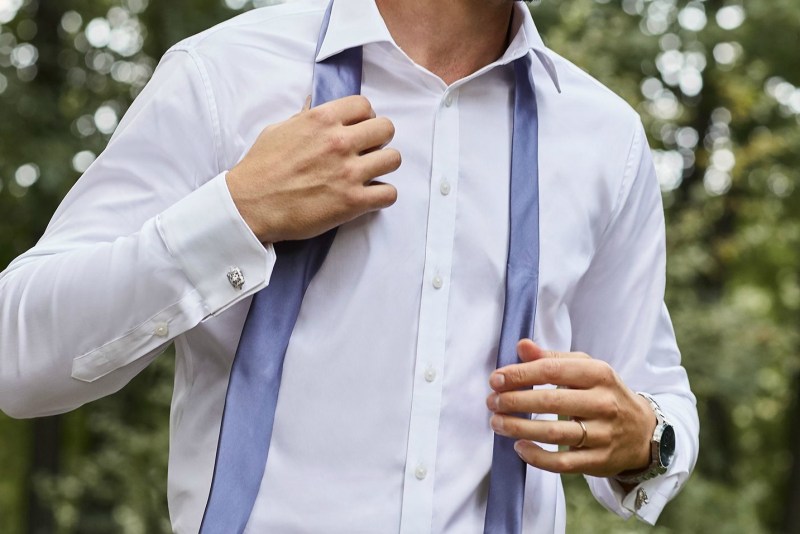 In life, there are more than a few moments when it is best to look better than 'casual.' A little dressing up never hurt anyone and doing so can be as easy as throwing on a simple button down, putting on your nicest leather lace-ups, and slipping into a great fitting pair of slacks.
But, with most dress shirts, there comes one major annoyance that can ruin your time and your appearance: The bulging, rippling, blousy movement of your shirt that won't stay tucked in. So, instead of just dealing by repeatedly tucking and smoothing your shirt, just try the Tommy John  Stay-Tucked collection. It's here to get rid of your tucked-in irritations with literal bunch-less fits. A hidden elastic hem at the bottom of each Stay-Tucked shirt holds everything in place close to your hips, preventing your shirt from riding up or bunching – hence the Stay-Tucked name designation.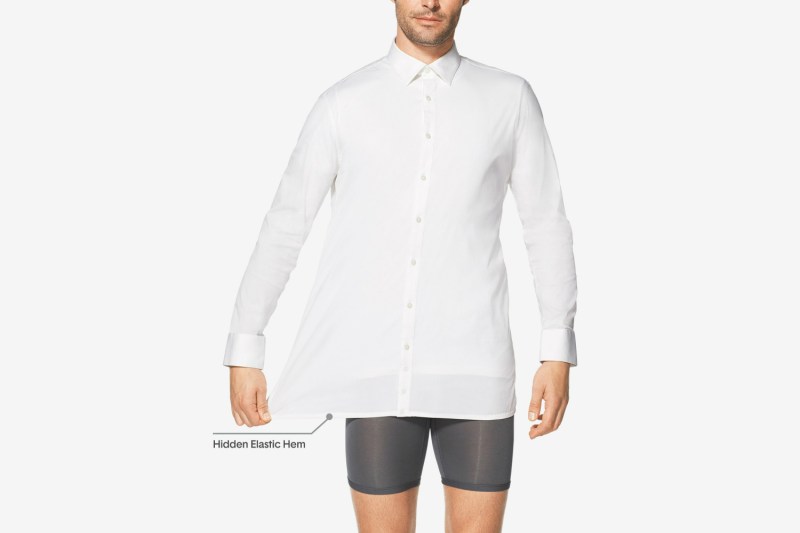 And, surprisingly, one little piece of elastic attached to the bottom hem of your shirt and suddenly you've got a perfectly in place button down. This design works especially well when you're at a function that requires movement, such as appearing in your bud's wedding, traveling for business, or even losing your cool during your favorite song while chaperoning your daughter's middle school dance (no judgments here). 
What's better, the Stay-Tucked Collection features two fits for dress shirts: The Slim Fit and the Classic Fit. Whatever fit you choose, the Tommy John Stay-Tucked collection shirts won't come untucked when you raise your hands or simply go about your day due to the designs 360-degree armpit gusset that allows for full motion and no restrictions.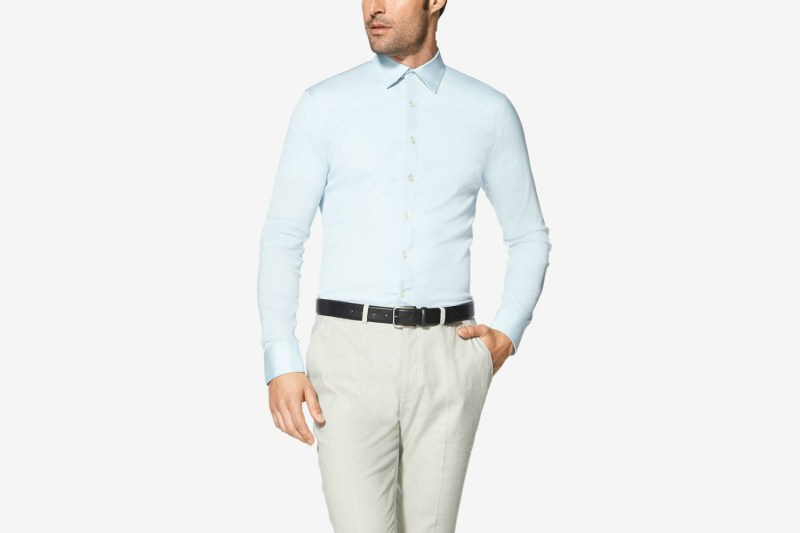 The Slim Fit shirt features back darts that offer more of a tapered feel throughout the chest, body, and arms in order to give a man of any shape that classic V-torso look. Not only does it provide assistance for a stylish, fit appearance, it's functional design might very well make this shirt your new favorite clothing item to wear during your day-to-day grind.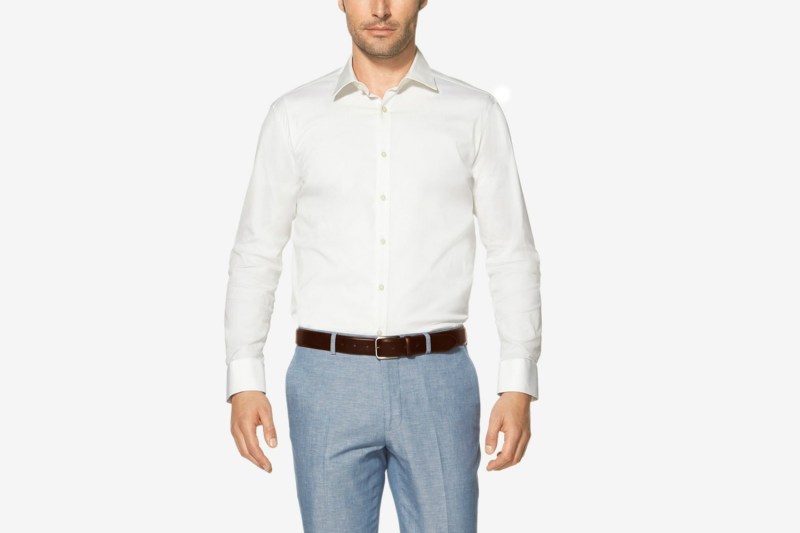 The Classic Fit dress shirt doesn't have back darts that the Slim Fit possesses, affording men a broad shoulder look that boasts a box pleat back that offer more room in the shoulders, body, and chest. This option is the better choice for bigger guys, guys with massive broad shoulders, or guys with a bit of a gut. 
Looking for other dress shirts to try on? Look no further than our favorite white dress shirts from any brand.
Editors' Recommendations