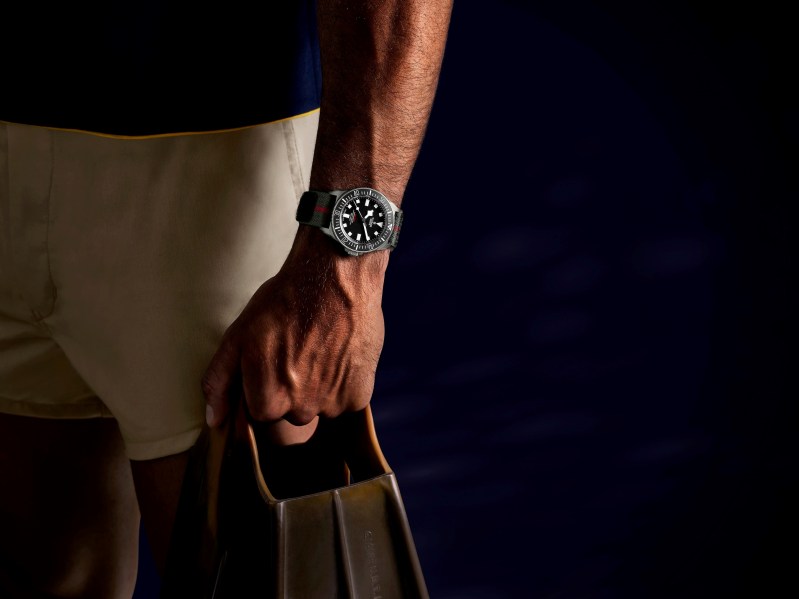 Rolex may have spent the last century as the biggest name in the watch game, but founder Hans Wilsdorf recognized in the mid-1920s that his beloved timepieces were out of reach for the everyman. His solution was to create a new brand of affordable luxury watches, bringing the same beautiful aesthetics and Swiss construction; Tudor was born in 1946.
While Tudor watches bring with them the same quality design and reliability as their older brother, they developed their own distinct identity by capturing the attention and the loyalty of explorers and military organizations the world over. In 2012, the brand developed a line as a throwback to its diving history. Pelagos watches became one of its most popular lines. Its newest iteration, the FXD, comes with a black face and nods to the brand's naval history.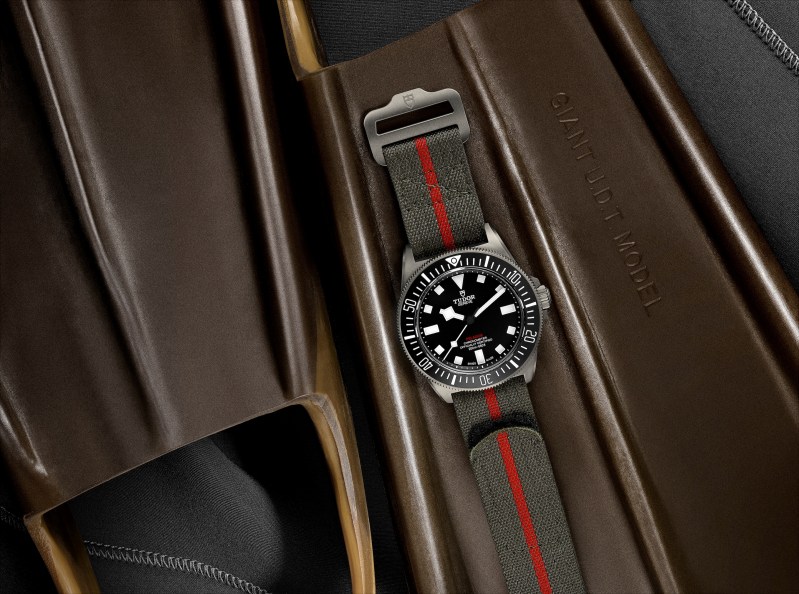 Pelagos has always been a nod to Tudor's history
Tudor was known for designing tool watches specifically making jobs easier for its wearers. The dive watches became the cornerstone of the brand, and the Pelagos line became a throwback to its vintage divers. These new iterations featured a titanium case and bracelet, making them lightweight, comfortable, and durable. The ceramic bezel is very scratch-resistant, making it the perfect choice for men of action like military members or adventurers who demand the best from men's watches. As one of the most capable dive watches on the market, the Pelagos had a water resistance of up to 500 meters.
One of the things the Tudor Pelagos brought to the table was its helium escape valve. The innovation allowed the harmful gas to escape the watch during deep-sea diving, keeping it safe from damage. While the feature was initially developed for the Rolex, it eventually found its way to the Pelagos.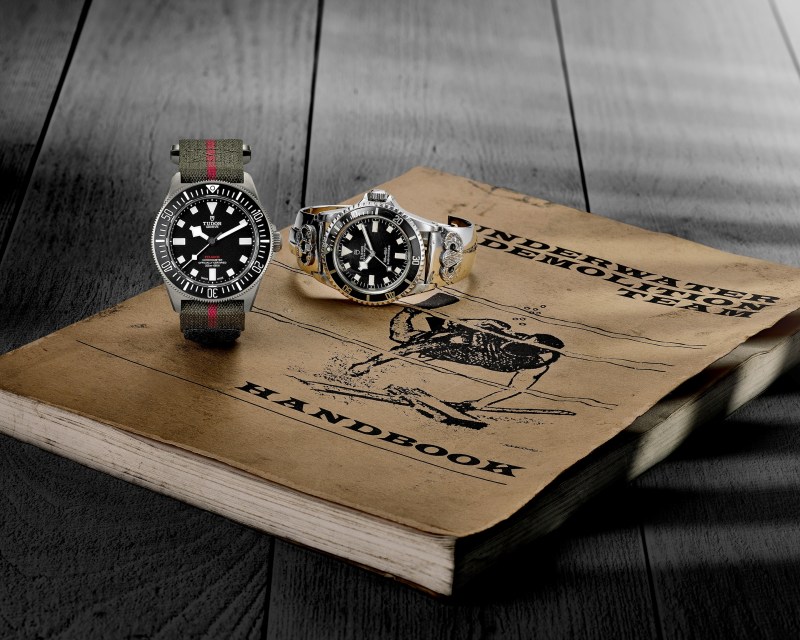 Pelagos Black FXD nods the naval history
The Tudor Pelagos has never been an untouchable from the company when it comes to new iterations and new designs. While it has gone through a bunch of new looks since its start in 2012, the new version goes further than simply giving it a new black dial. It uses the original FXD as a jumping-off point and creates something closer to the 1960s models that became the official watch adopted by the United States Navy.
As an upgrade to the original, Tudor added two bands that make the new Pelagos feel even more perfect for military, divers, and explorers the world over, one black silicone and one green NATO strap with a red stripe. If you are a fan of Tudor, a naval history buff, or simply a watch collector who is always on the hunt for the kind of watch that will keep you ready to explore the world, the new Black dial Pelagos FXD is the right choice for you.
Editors' Recommendations