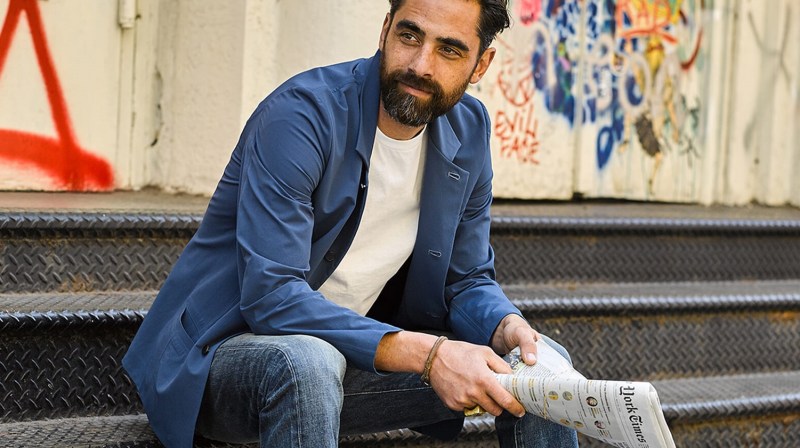 If you're like us, and the creators of the ONU Stretch Jacket, one of the worst parts of traveling is showing up to your destination with a mess of wrinkled clothes.
Between cramming things into a suitcase or the little gray containers in the security line, your clothes never quite seem to be as fresh when you need them most.
We've offered a couple of solutions to this issue before and we're equally excited to see another new jacket on the market that can stand up to modern travel rigors.
ONU's clothing mantra has included simple colorways with well-tailored fits made of functional materials. The new ONU Stretch Jacket might be their most cohesive offering yet, blending a businesslike silhouette with Nydex fabric (combo of Nylon and Spandex) that won't wrinkle and will move with you. Whether you're reaching up to stow your carry-on or hustling to catch a train, the Nydex fabric won't give out on you, meaning no unexpected rips or tears from an airport rush.
While it's a slick looking piece, the fabric is equally captivating. Nydex is fast-drying, repels a host of things including water, sweat and stains. Meaning you can take this traveling with you from the tropics to Timbuktu and it will hold up to whatever the weather and the local cuisines can throw at you.
The three-way collar is a plus to adjust to whatever you might be wearing underneath. We think this would be great dressed up with a button down and tie, or dressed down with a plain t-shirt. The soft blue color is the perfect shade to match up with any number of patterns or lighter summer colors.
The Stretch Jacket is on sale now and you can get yours here.
Editors' Recommendations