One of the absolute worst parts of winter is cold feet.
Whether you're commuting across town, exploring an abandoned trail, or working in a snow covered horse pasture, happy feet make a world of difference when the mercury starts falling. We came across The Muckboot Company at Outdoor Retailer earlier this summer. After a few weeks of testing a pair of their Arctic Excursion ($140) boots in conditions ranging from dusty barns at nine-thousand feet, to frigid fall mornings working in corrals and pastures, we're thoroughly impressed.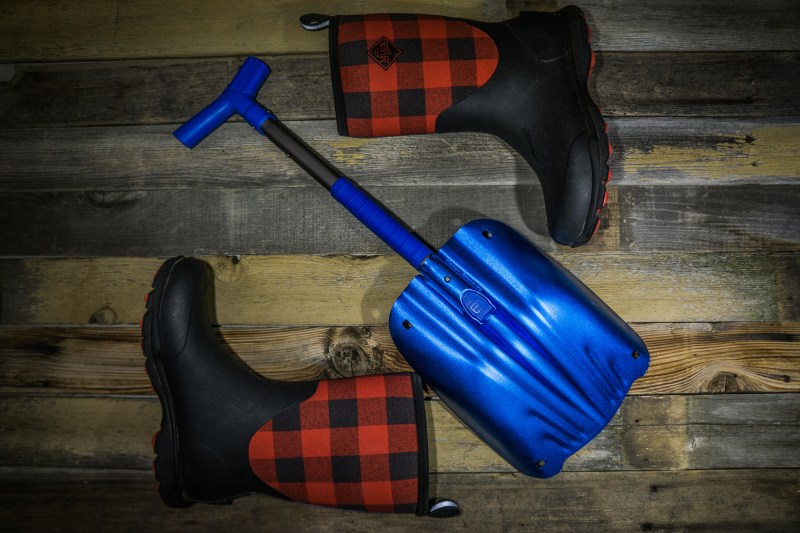 The first thing you'll notice is the comfort fit. Like all Muckboots, these feature a soft liner that provides an excellent degree of insulation and moisture-wicking. We didn't find any issues with sweat up to the mid-forties temperature-wise, and with a cold rating of negative forty, you'd be hard pressed to find a boot as warm as these, with such a wide comfort range. When temperatures do call for that extra insulation, you'll be glad you sprang for the Flex-Foam upper and thick EVA midsole – No amount of standing in the snow will sap warmth away from your feet. The uppers hit twelve inches up your leg, so it will be a rare event to find snow or mud deep enough to give you any trouble.
The outsole is aggressive enough to handle serious mud (and with three horses in the pasture and fall storms, we dealt with plenty), and soft enough that it grips slippery ice. No matter if you're out running holiday errands, mucking out barn stalls, or shoveling your driveway, you'll be surefooted. We especially liked that the entire lower foot is wrapped in thick rubber. It provided a little extra protection from yard tools, hooves, and the odd four-wheeler tire that we encountered.
Of course, if you want to get a pair with our favorite feature, the all-new Buffalo Plaid patterned upper, you'll have to wait patiently for the holidays. The Arctic Excursion is available now in Black and Chocolate Brown. Plaid Boots will hit the market in early December.
Editors' Recommendations