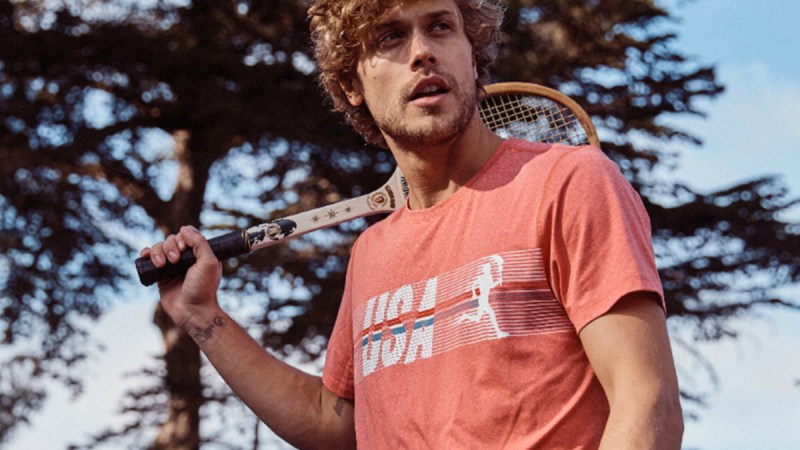 If it's laid-back style you're seeking, then it's Marine Layer you're going to want to check out. The California-based company is taking its brand of West Coast cool to the next level with the new Weekend Sport capsule that expands the brand's lineup of great-looking casual wear. As of Tuesday, February 6, you can get your hands on the new collection in stores and online — good news if your workout clothes could use an upgrade.
Marine Layer has long focused on fabric development and quality materials, something that ties in nicely to its approach to providing "stuff you wear on the weekends," according to founder Mike Natenshon. He started the brand with a simple goal in mind: making your new favorite shirt. Since then, Marine Layer has expanded into other subtly stylish, easy-to-wear staples, from durable pants to grab-and-go sweaters, all with a broken-in look and feel.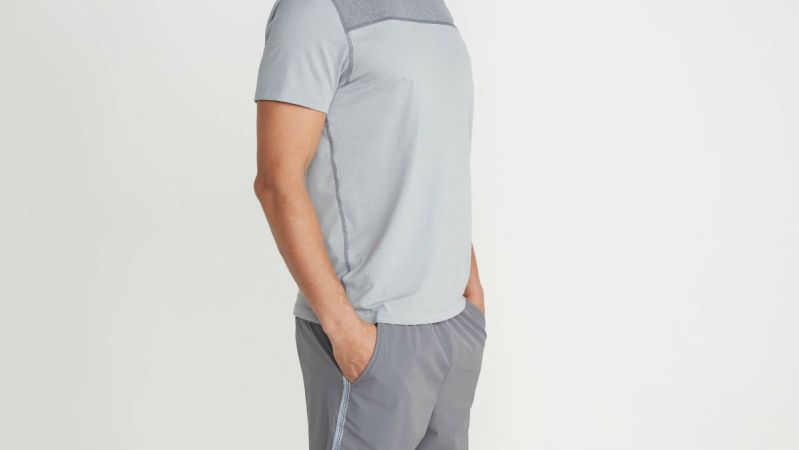 The brand-new Weekend Sport line goes one step further for Marine Layer, using four-way stretch fabric and moisture-wicking tech to craft a retro-inspired athletic wear. It's the type of gear that you could sport on a hike or rock during a game of pick-up basketball, Natenshon said. What sets the Weekend Sport collection apart is its technical performance minus the overly sporty, logo-heavy look.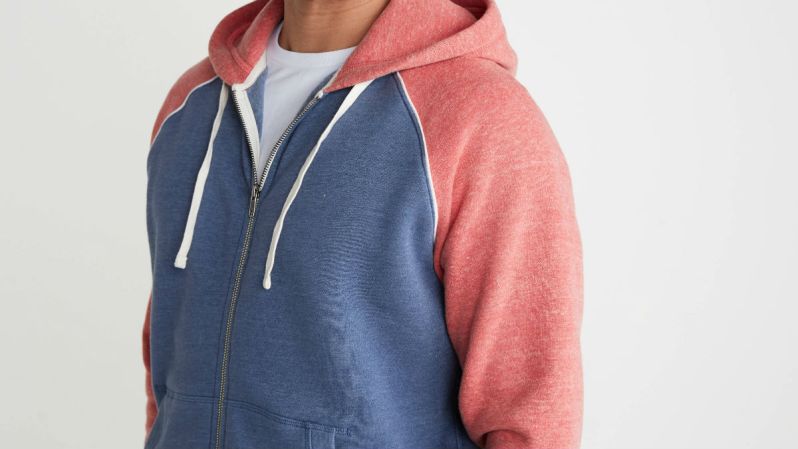 Pieces like the James Sport Crew exude the easygoing style of a classic colorblocked tee with the athletic functionality you need and the Rory Sport Shorts are ready to hit the gym. Other products, like the nicely tailored Murray Sport Joggers and the stylish Calvin Hoodie, get the job done in similarly sporty and comfortable fashion. Accessible prices run the gamut from $48 for shirts to $145 for the reversible Corbet Sweater, a three-button pullover that teams well with the rest of the collection.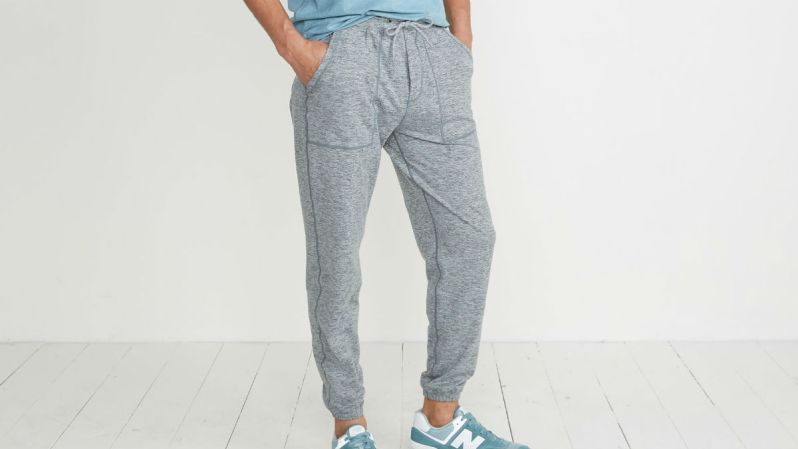 The rest of Marine Layer's offerings provide a nice outlet for guys who want to upgrade their overall style as the new year rolls along. In that regard, Natenshon recommends sticking with neutral, transitional pieces — the Pine Grove Camping Shirt and Beck Five-Pocket Pants are two that come to mind right away.
The latest lineup is all part of an approach that pushes the brand forward into new territory as they continue to expand their retail presence; Marine Layer has about 30 retail location right now, Natenshon said. That approach includes adding a Airbnb rental concept to its retail experience in New Orleans, set to open in February. Visitors (and renters) can expect a distinct California theme and the brand's natural aesthetic throughout.
"You go into one of our stores and you get what we're about," he added.
If that sounds like something that you can get on board with, we recommend trying out the Weekend Sport line — and other Marine Layer gear — right about … well, now.
Editors' Recommendations