It's that time of the year again: The frustrating time when you wake up in the morning and it's cold, but by lunch it's stiflingly hot. While this is the time of year when layering is essential, having the right pieces to layer is the only way to ensure you stay comfortable and stylish. This year, make your outermost layer as stylish as it can be with the best men's leather jackets.
Because this list is meant for changing seasons, we're focusing on the lighter weights, so you won't see any sherpa-lined jackets or winter coats. Instead, we've gathered the best of the best to layer on top of your daily ensemble to bridge the gap from the holiday snow to the summer sunshine.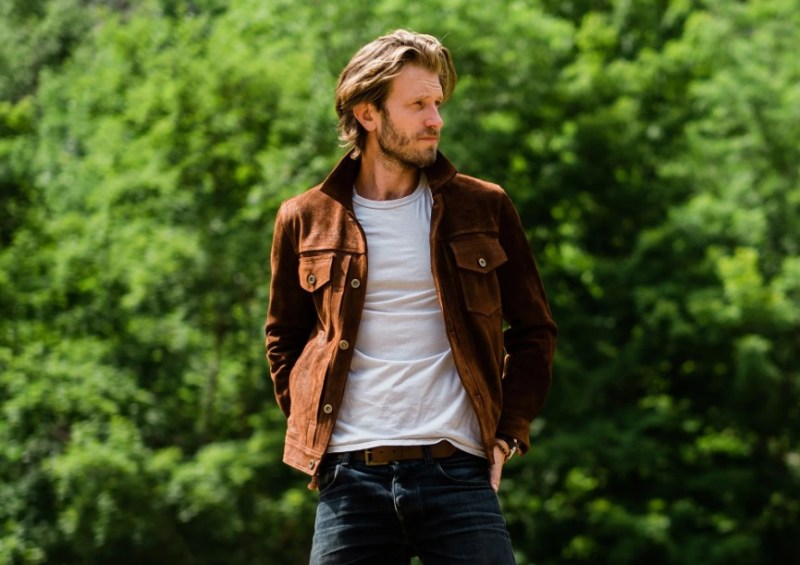 Satchel & Page Montgomery Leather Shirt Jacket
A shirt jacket is an obvious choice when you're trying to find the right spring-weight jacket to wear in the sometimes cold, sometimes hot weather. Heavier than a shirt but lighter than a jacket, this is the perfect halfway garment you may be able to simply throw over a T-shirt before heading out the door.
Satchel & Page is a brand that knows what it means to be a stylish man. Its focus on quality and unique style has made it one of the best on the market, and this jacket is no exception. The light aging makes this look like you've owned it for years by providing a vintage look for the man who loves classics. The first thing to keep in mind: It runs small and works best for athletic or smaller frames. Second, S&P does limited runs every year. If you miss out on this year's selection, you may have to wait until next, but it'll be worth the time spent stalking the site for the jacket's return.
Satchel & Page Montgomery Leather Shirt Jacket
Buck Mason Bruiser Leather Bomber Jacket
Shame on you if you don't already have a bomber jacket, as it's one of the most versatile and attractive items possible for your closet. Without the collar or the thickness of other jackets, the low-profile silhouette is perfect for layering over almost any outfit.
Buck Mason is another go-to place when you're looking for something sharp and high-quality. This leather Bruiser will fit the bill for any of your outfit needs, including bridging the gap between frozen ground and green grass. The vintage fit and twice-dyed lambskin will undoubtedly end up being your favorite go-to in the changing seasons.
Buck Mason Bruiser Leather Bomber Jacket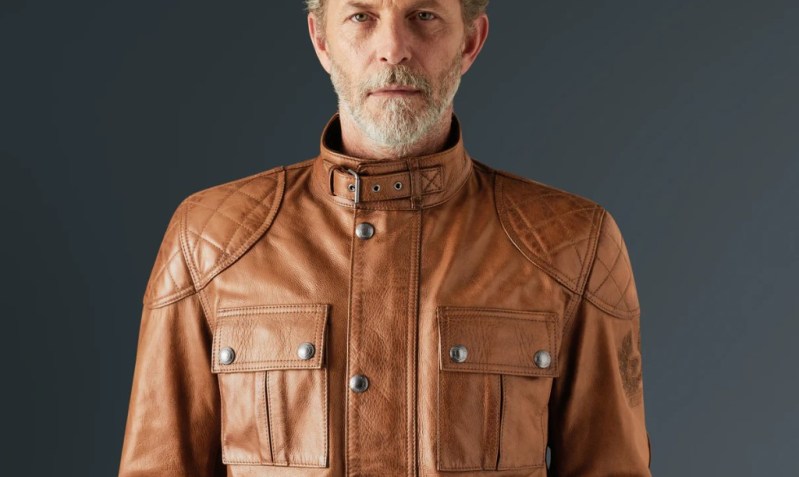 Belstaff Brooklands Motorcycle Jacket
Let's face it: There's no way to put on a leather jacket and not seriously consider jumping on a bike and chasing a sunset on the open road. When you don a jacket specifically designed for that purpose, the need to start shopping for your Indian Scout or Harley Davidson is unstoppable.
Belstaff provides you with the necessary motivations with this Brooklands motorcycle jacket. It features the buckle collar that makes you feel cooler than Peter Fonda, and the right thickness to keep you comfortable. With the simple but cool embroidered logo on the left sleeve and belt tab, this jacket will get you compliments, and people will randomly ask what you ride. Also, if the weather starts to get warmer, the metal breathers under the arms will provide some relief.
Belstaff Brooklands Motorcycle Jacket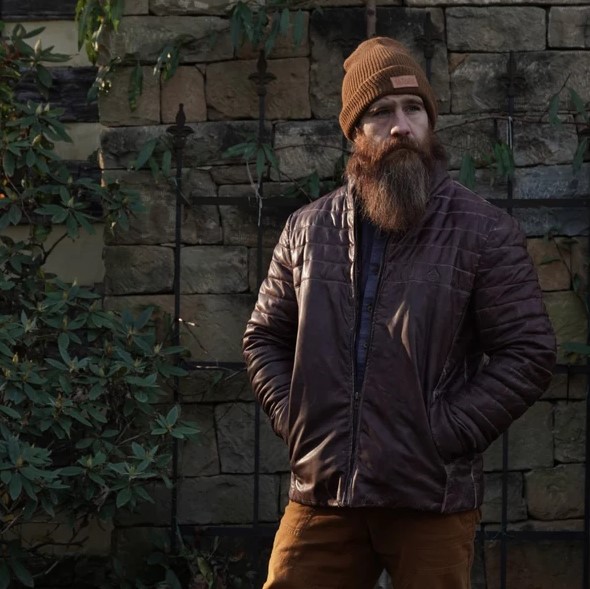 Savage Gentleman Leather Down Jacket
There's something about leather that screams manliness. Whether on your back in a jacket, in your pocket with a wallet, or in your home as furniture, the look and smell of leather make you feel masculine the moment you have it. Savage Gentleman has figured that out and provides a multitude of high-quality leather products, even a vintage leather punching bag. Talk about manliness!
The brand also provides a handful of the best masculine apparel. Not all of us are living in a place that gets warm quickly, so some of us need a little extra warmth during these changing seasons. This leather down jacket from SG is the perfect fit. Keep in mind that SG recommends going up a size, which is perfect for layering.
Savage Gentleman Leather Down Jacket
Overland Carlisle Distressed English Leather Blazer
This may feel like we're cheating a little bit. When people think of leather jackets, they don't often think about blazers. And when people think leather, they don't often think about suede. If you didn't already know, suede is a high-quality form of leather made using the underside or flesh side of the same animal hide used for making smoother leather. The textured result is one of the best forms of leather out there and deserves your attention.
Now that we have that out of the way, picking up a leather blazer is a great way to bridge not only the gap between the cold weather and the warm weather but also the gap between the street and the office. Admittedly, the suede blazer is a better look for the office than a leather jacket, but this Carlisle distressed English suede leather is the best of all worlds.
Overland Carlisle Distressed English Leather Blazer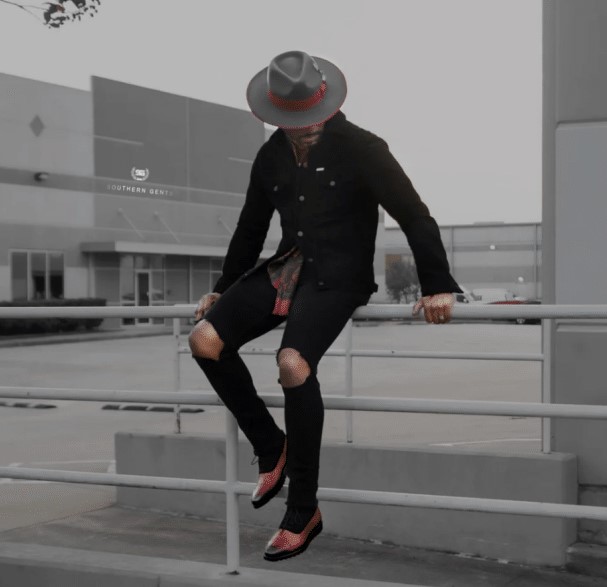 Southern Gents Suede Trucker Jacket
While we're on the subject of suede, let's not forget to add in a solid trucker jacket by Southern Gents. This suede trucker jacket is the perfect addition to your closet as a year-round layering piece. Whether in the office or on the street, you'll never be out of season or out of style when you throw this on over a T-shirt or even a shirt and tie.
Not sure how to wear this piece? That's OK. S-Gents, like us, is committed to teaching you how to wear its pieces, so the brand provides an educational video to help give you some inspiration on how to wear the garment you just bought.
Southern Gents Suede Trucker Jacket
Just because the weather is starting to get warm doesn't mean you have to ditch the jackets. No matter where you live, what the weather is like, or what your style archetype is, there's a perfect jacket for you on this list.
Editors' Recommendations