"Bum bag," "banana bag," "belted satchel" — whatever you choose to call it, there's no dignified way to wear a fanny pack. Nevertheless, several companies are trying to resuscitate the iconic '90s carry-all with the help of some clever marketing. Among them is Evermore, whose Origin Sling Beltbag is, as its name denotes, equal parts sling and beltbag with the potential to solve your travel day pack problems.
Whatever you do, don't call it a "fanny pack." Officially billed as an "office-to-trail beltbag," the Evermore Origin promises a multipurpose solution for your EDC (everyday carry) needs. Its rugged design is tough enough for the outdoors, smart enough to be functional, and stylish enough for city wear. It can be worn crossbody over the left or right shoulder, or as a "back waist pack." Again, so we're clear: this is not a fanny pack.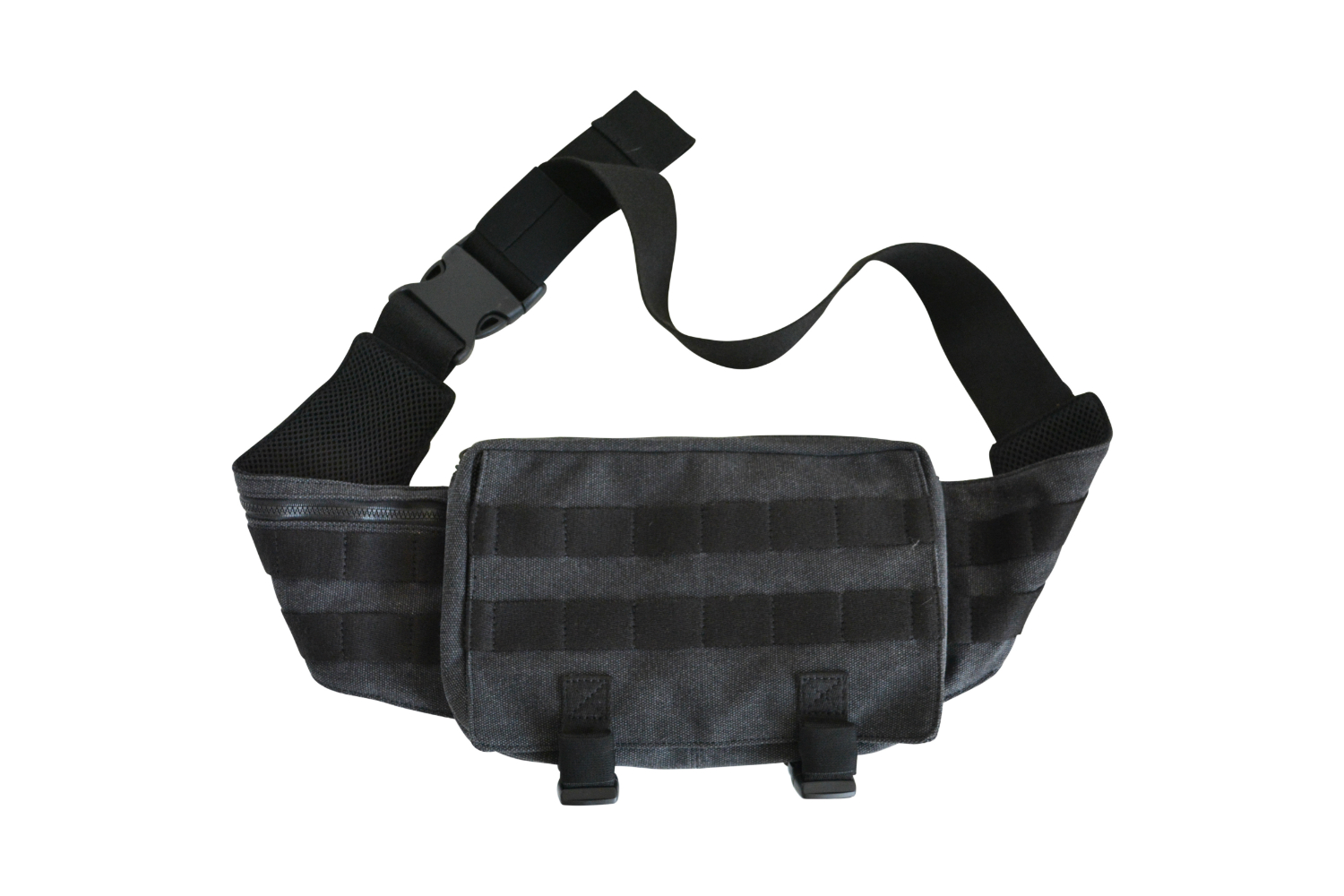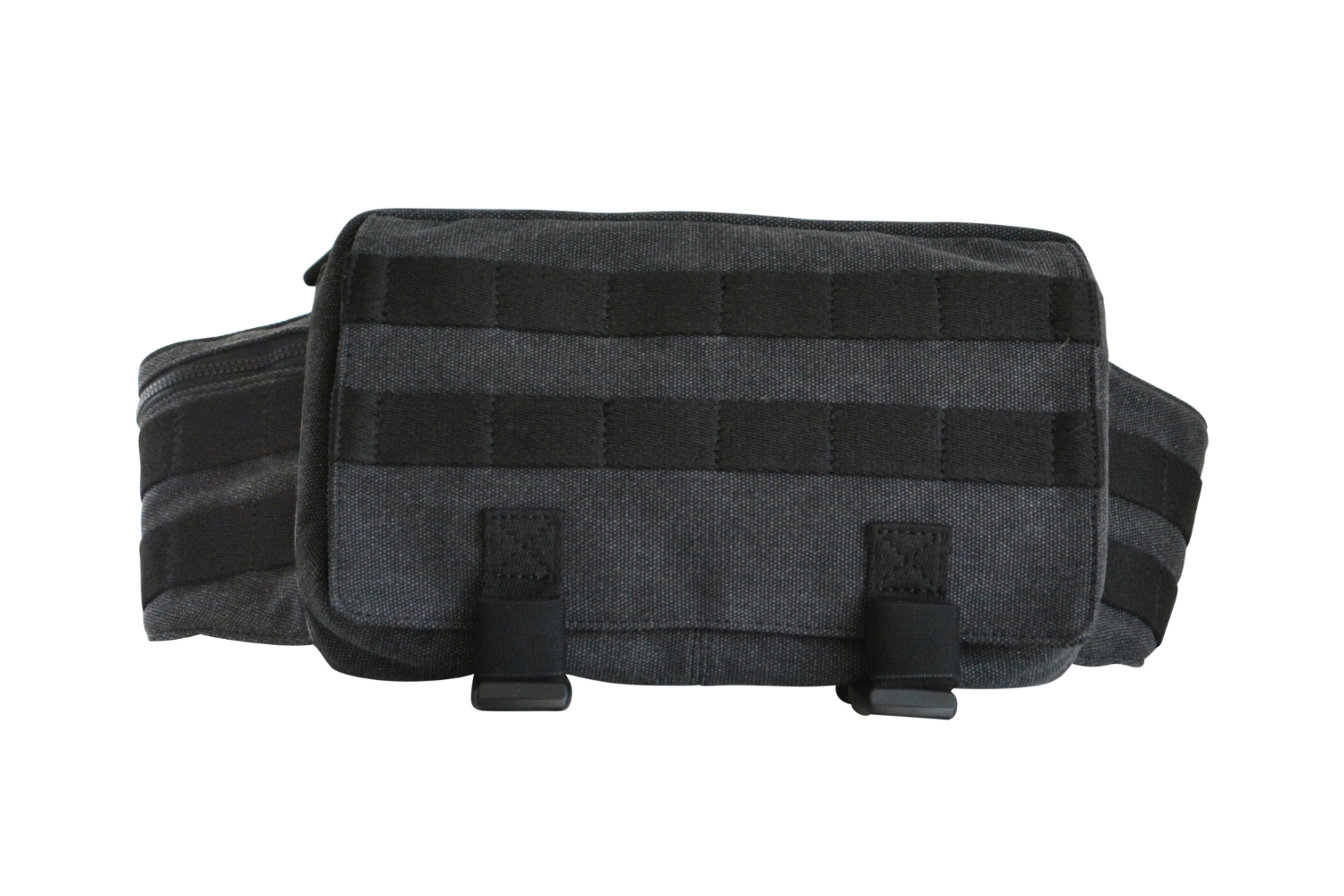 What sets it apart from other day packs, however, is its compact footprint. At just 10 inches long by 6 inches tall, the Origin is designed to carry only the essentials like a water bottle, smartphone, headphones, sunglasses, and wallet. Everything can be split up among the main compartment with a divider, an extended wing with a zip pocket, several attachment loops, and MOLLE webbing for fastening additional items to the exterior with D-rings and carabiners or customizing the Origin with third-party MOLLE-compatible accessories. Think of it as a clever catch-all for toting everything you need and nothing you don't.
Choosing a proper man bag or versatile carry-all for traveling can be difficult. Briefcases are useless beyond the boardroom. Messenger bags hold everything you need but fall short for day hikes outside the city. The murse is, well, a murse. Pocket-heavy vests like those from SCOTTeVEST are less than ideal in warmer weather. Likewise, coats like those from Rufus Roo designed to help you skirt airline baggage fees feel more like a novelty than a practical storage solution. Sadly, cargo shorts, though useful, fell out of fashion with popped collars, chest bumping, and frosted tips (Guy Fieri notwithstanding). Thankfully, it seems the next generation of not-fanny-packs is here to fill the gap.
The Evermore Origin Sling Beltbag is available in black, olive, or tan for USD $90 with free U.S. shipping. You can't, however, put a price on recovering your dignity should you choose to wear it around your waist.
Editors' Recommendations