For a long time, any men's bag that wasn't a briefcase, messenger, or backpack was brushed off as something unmanly. Nowadays, man bags (especially those of the smaller variety) are no longer seen or insulated that way. These small-sized man bags have grown popular for their minimalist style and practicality.
They can act as a manlier version of a diaper bag if need be if you've got a new bundle of joy in your house or simply a way for you to carry the daily essentials without having to lug around a large bag or briefcase or stuffing all your pockets full of who knows what. The man bag is a place for your basic EDC: notepads, keys, headphones, wallet, etc.
These cross-body, mini-man bags are here to stay, so why not get one and start getting used to it.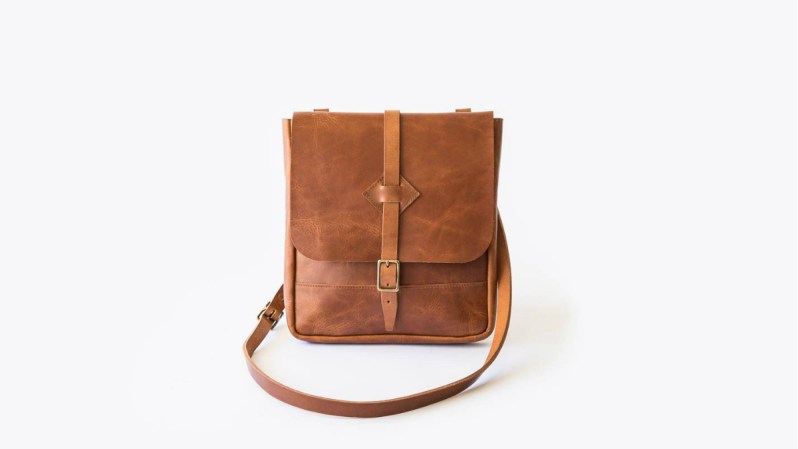 Mini-man bags are great for storing purely the essentials, but there are some medium-sized options that will give you storage space to hold other items, such as a tablet or notebook, and even squeeze in a bottle of bourbon to your friends' function. Whatever it is you're looking for, WP Standard offers a stunning 100 percent full-grain, vegetable-tanned leather satchel that will age beautifully. It's lightweight, so you won't ever feel like you're lugging around a burly backpack and it provides the space for you to take necessities on-the-go.
The Axis waist pack from Mission Workshop is designed for those who need to pack their gear as lightly as possible so they can keep up their fast-paced lifestyle. Built with a rugged weatherproof construction, this lightweight mini-man bag will keep all your essentials protected and put away, whether you're scaling a mountain in foggy weather or bombing a hill on your bike in the rain. Made in small batches in one of Mission Workshop's California-based facilities, the Axis Waist Pack includes features like an internal zippered pocket, a key clip, mini U-lock holder, and it can be fastened to any of MW's Arkiv bags.
The MXD sling bag from Chrome Industries is another one of the larger choices amongst the mini-man bags; however, it makes for a perfect urban companion that is durable, serviceable, and stylish. Its slim construction makes it feel smaller than it really is, which provides plenty of comfort to go along with the surprising amount of organized storage space to get you through your daily city. The compartments are easy to access, so you can reach your wallet or notepad quickly throughout the day and the bag is built with Chrome's battle-ready ballistic nylon and five-bar seatbelt webbing.
Plambag Canvas Crossbody Bag – $22
Plambag's crossbody bag is constructed with an eco-friendly canvas exterior and high-end leather trim that supplies utility and a helluva lot of retro style. The canvas bag is designed to be lightweight and small, but it can still pack in gear like school books, office materials, or electronic devices. Great from writer and artists, too, this bag fits the build for anyone looking to downsize their bag, yet have enough room for their daily essentials.
See It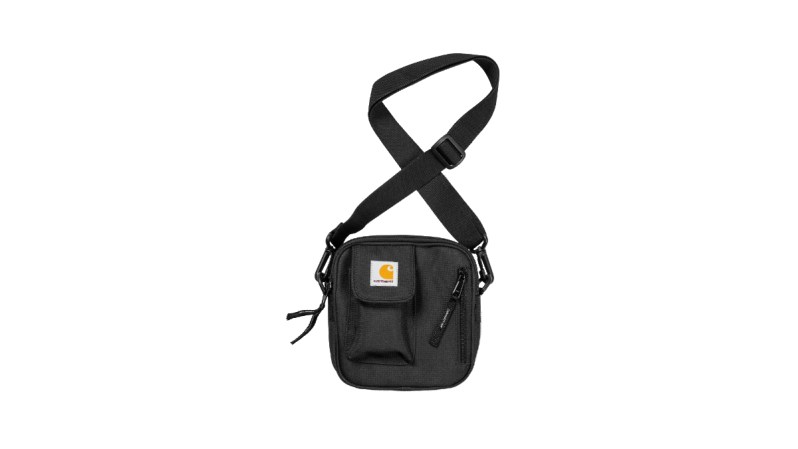 If you're familiar with Carhartt and their brother brand Carhartt WIP, you know their products are built to last. And in the last few years, the company has garnished quite the reputation in the fashion world. Their WIP essentials bags follows suit, providing just enough space for the gear you need to get through the day in the small bandolier style bag. It boasts a water repellent fabric, two main compartments with two-way zipper action, as well as an adjustable shoulder strap for added comfort.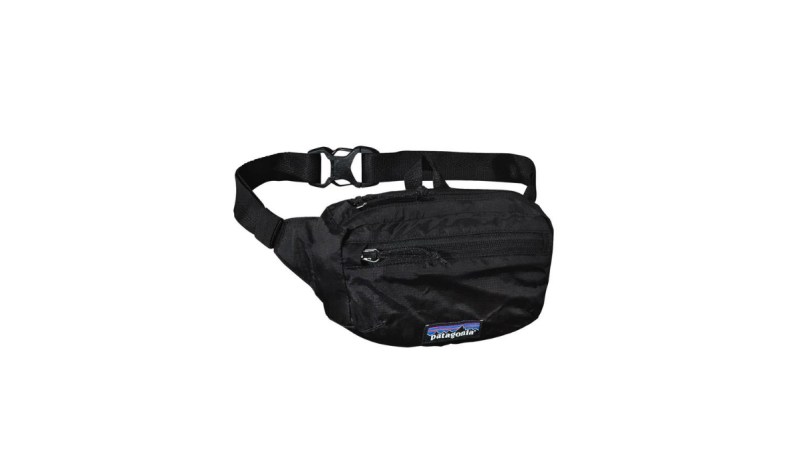 If you're searching for something that will be a quick and easy go-to companion for short outdoor adventures, look no further than Patagonia's colorful "fanny pack" bags. They boast a lightweight, tear- and weather-resistant nylon ripstop that doubles as a stuff sack when you're not wearing it around the waist or over-the-shoulder. This mini version of the Patagonia travel hip pack is offered in a surfeit of colorways and allows you to stay organized with just the essentials, so all you have to worry about is the trail ahead.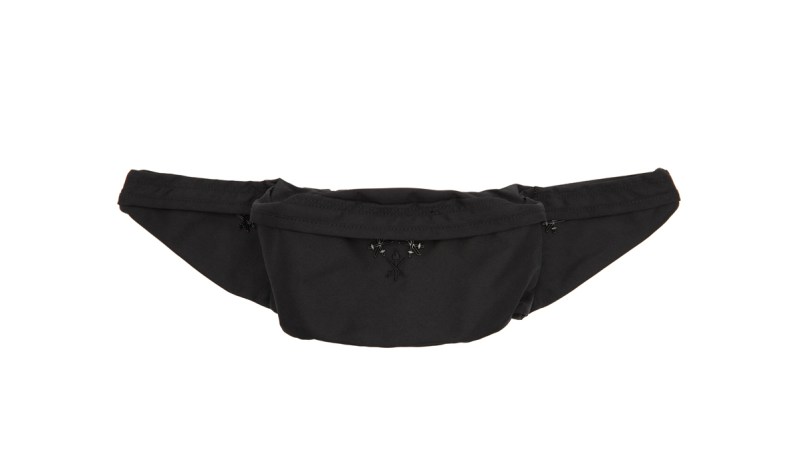 This bag from Opening Ceremony may be minimalist to the eye, but it packs some serious style points with its stunning black colorway that will match with any outfit. It features an adjustable nylon belt-style strap that works best bandolier-style and a two-way zip closure for easy access to the main compartment. The canvas construction is sturdy and reliable, too, which easily makes this one of our favorite mini-man bags.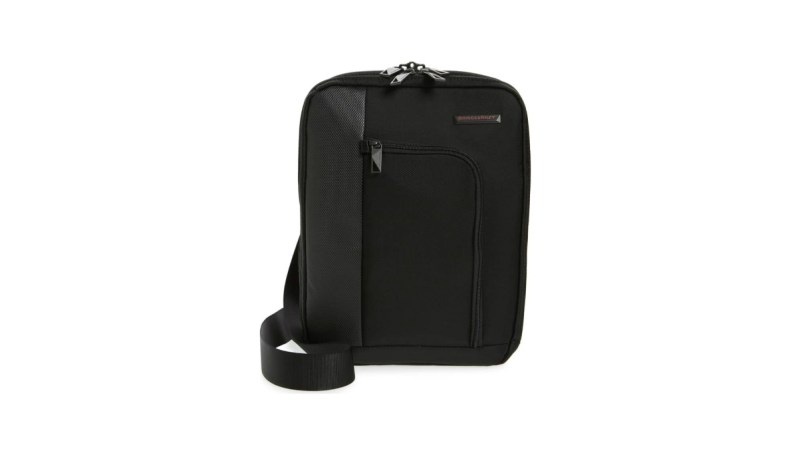 This puppy is packed with protection for all your electronic devices and it bundles interior access to cords for convenient charging. As a result, it is a bit bigger than many of the other small shoulder bags on our roundup. However, the practicality is still apparent in its lightweight, twill fabric build that resists moisture.
Peak Design's mini-man bag is set up a bit differently, but it offers more customization to better suit your personality. Pick your own colored bag and by bundling it with a strap, it will save you some money. The straps (slide, slide lite, or leash strap) vary in price, but the many options are quite enticing when it comes to upping your unique style and standing out in a crowd or catering to your specific carrying needs. This is a great pick for photographers, too, as you can purchase a camera clip that securely fastens a camera on the outside of the bag.
For a little more space than what these mini man bags can offer, check out the best backpacks for back to school and back to office this autumn.
Editors' Recommendations