In 2016, the men's creative accessory hub Discommon teamed up with a design team from Hong Kong to create a stunning and sleek thermoformed card wallet that was both functional and truly eye-catching. Because that first creation was such a success, the pair is back to business with the release of the Discommon Thermoformed Wallet 2.
The process of thermoforming has been put into practice by manufacturers for quite some time now because the process makes durable, single-use plastic go a long way and allows for simple designs to shine. Discommon and friends have used this technique to their strengths, creating a timeless cardholder that is thoughtful, exquisite, and offers more than your everyday wallet.
For the minimalist who appreciates simple yet serviceable aesthetics, the Discommon Thermoformed Wallet 2 offers the same straightforward structure as its predecessor — devoid of all untrustworthy stitching and seams — but it comes bundled with a unique boldness and modern technological perks.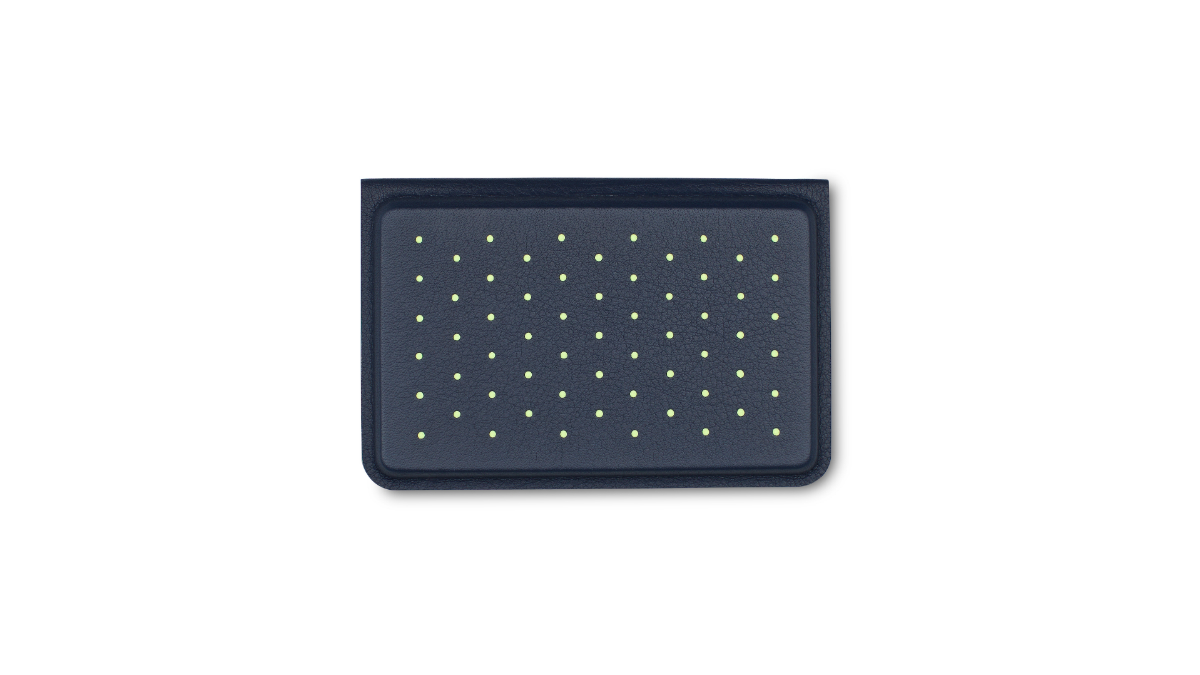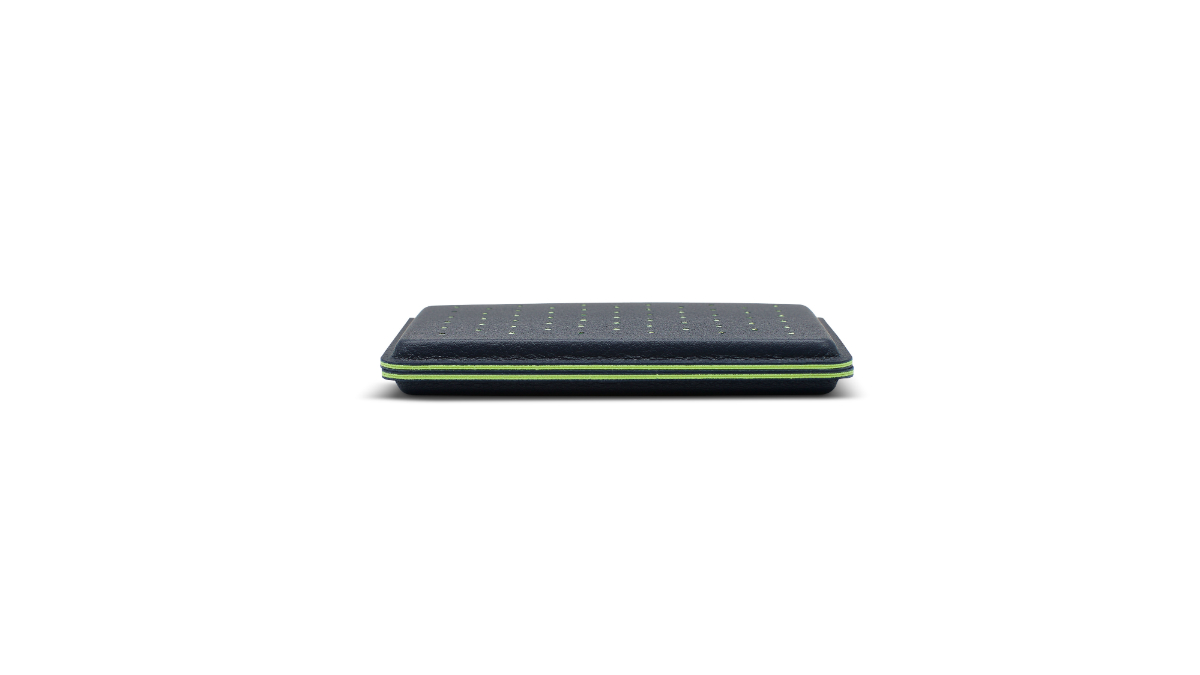 For starters, Discommon has integrated an RFID (radio-frequency identification) blocking layer into the non-perforated side of the wallet, which aids in fighting back against card data theft, as well as an increased level of industrial testing to improve adhesive functions and the overall longevity of the cardholder. The perforated edge still lets you carry your travel or access cards that require RFID transparency, however, so you'll need to be attuned to how the wallet is sitting in your pocket.
With an exterior crafted out of Italian calf hide and an interior formed and laminated to a Japanese micro-suede, the Discommon Thermoformed Wallet 2 is a lightweight and ultra-thin cardholder that looks even better looking than the first creation.
The wallet is designed to lighten your load, but it can still handle up to eight cards and an assortment of folded bills at your convenience. Even then, you'll never feel like you have a brick in your pocket, which is a total drawback for many of the larger wallets on the market today. So, take a load off your pants and any theft anxiety with Discommon's reworked cardholder.
And if you like this Discommon creation, take a peek at their stunning supercar coffee tables.
Editors' Recommendations