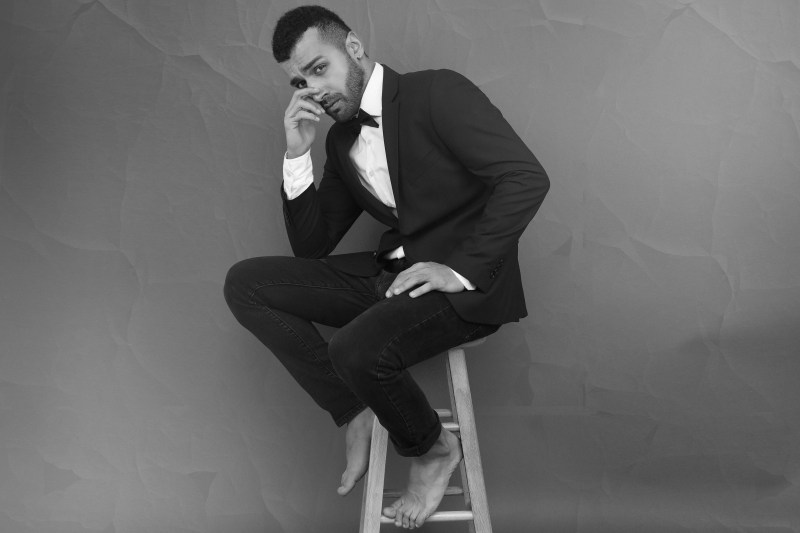 The 2021 holiday season offers us more reasons to celebrate than ever, so let's finally get these "Roaring '20s" that we were promised off to a great start. From postponed wedding celebrations to festive holiday parties to gala fundraising events, 'tis truly the season to get decked out in our finest finery. We've been spending so much time in our comfortable, work-from-home or Netflix-and-chill gear that seeing an invitation with the words "Black Tie" may be enough to send even the most stylish among us into a tailspin. Never fear, we've got the basics for you right here to keep your formal holidays merry and bright.
The key to formal affairs is to always check the invitation. The host or hostess who is remiss in indicating exactly what kind of formal dress they're expecting for an event isn't setting their party up for success. In most cases, the invitation for a truly formal affair will state plainly that the dress code is black tie. "White tie" is required so rarely these days that we won't even get into it, but if you happen to travel in those circles, let's just say you'd better be checking with Emily Post. Luckily for us guys, the modern black tie dress code is pretty straightforward.
The Tuxedo
It all starts with a great tux. In all but the most demanding of circumstances, you could get away with wearing a black or very dark navy suit (completely appropriate if, for instance, the dress code is cocktail attire). If we are going to do it right, though, a tuxedo offers some hard-core sartorial elegance. It is basically a black suit that's jacked up with a couple of specific touches. If you're going to buy one, you'll want to go with a relatively conservative cut so that you can get a few seasons of wear from it, but be sure that it also reflects current tailored clothing trends, particularly in terms of fit.
J. Crew Ludlow Double-Breasted Tuxedo Jacket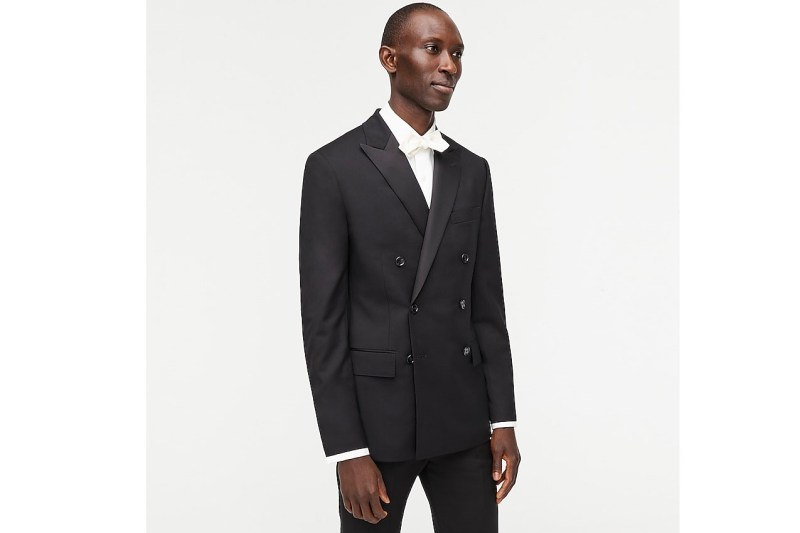 These days the jacket is body-conscious, with a slightly relaxed fit. The double-breasted jacket has made a huge return and complements just about any build if the proportions are right. Lapels have gone wider, too. Tuxedo lapels are traditionally covered in a grosgrain satin fabric, but modern formalwear likes a plainer, quieter look, covered in matte satin or even the same fabric as the jacket like a normal suit.
J. Crew Ludlow Classic-fit tuxedo pant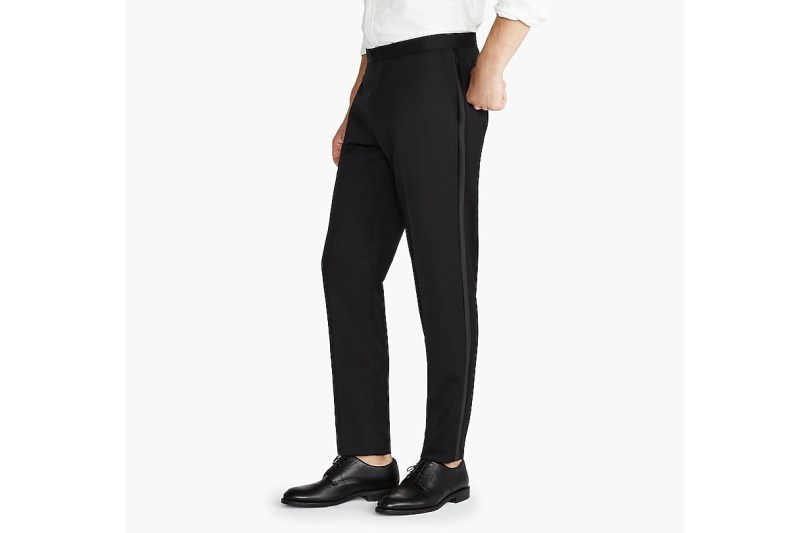 Formal trousers are pretty sedate, although pleats have also made a big return this season. Our only request is to stick with the classic tuxedo stripe that runs down the outside of each leg. It's a bit of a throwback to military regalia, but anything else is just a dress pant. Get one great pair and you can wear it with the matching jacket for the full tuxedo effect or pair it with a dinner jacket.
The Dinner Jacket
If you think you'll be attending a lot of holiday parties or fund-raising galas, it might be a good idea to have a dinner jacket, too; maybe in a jewel-tone or a quiet plaid to give your formal wardrobe some range (especially if you're showing up at events with the same group of friends or colleagues).
Paisley & Gray Slim Fit Peak Lapel Dinner Jacket, Emerald Velvet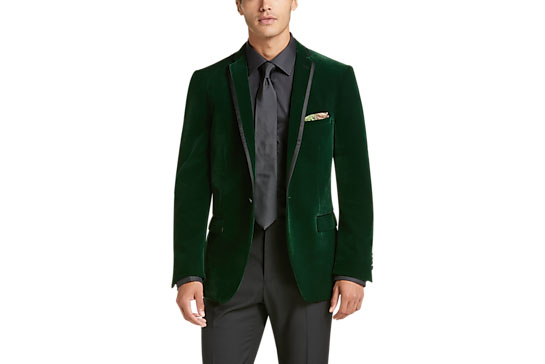 For fall and winter formal occasions, a deep green velvet dinner jacket looks great for formal affairs, but you can also throw it on with a pair of jeans to dress up a more casual party. Stick with lighter-weight wools for spring and summer, though.
The Formal Shirt
Like so much formalwear, it's best to keep shirts simple. We do like an elegant pique fabric or a sophisticated mini pleat, but a plain front quality cotton cloth shirt is fine, too. Choose a collar that makes you comfortable. The wing-tip is the most formal and goes best with a bow tie, but they can be a bit flyaway, and it's easy to end up with one side tucked under the tie and the other on top. (They're both supposed to be on top, by the way).
David Donahue French Cuff Cotton Dress Shirt
A classic spread collar is a perfectly acceptable modern option for formal and can be worn with either a bowtie or an elegant necktie. French cuffs are also, to our mind, non-negotiable for formalwear: they make a refined statement and provide a great opportunity to show off a pair of dignified cufflinks.
Formal Accoutrements
There was a time when a white pique vest or a cummerbund was required for formal occasions. If you've got 'em (and you like 'em) wear 'em. A pared-down approach feels more contemporary to us, but there's also something to be said for tradition.
Tie Bar Cummerbund Black Belt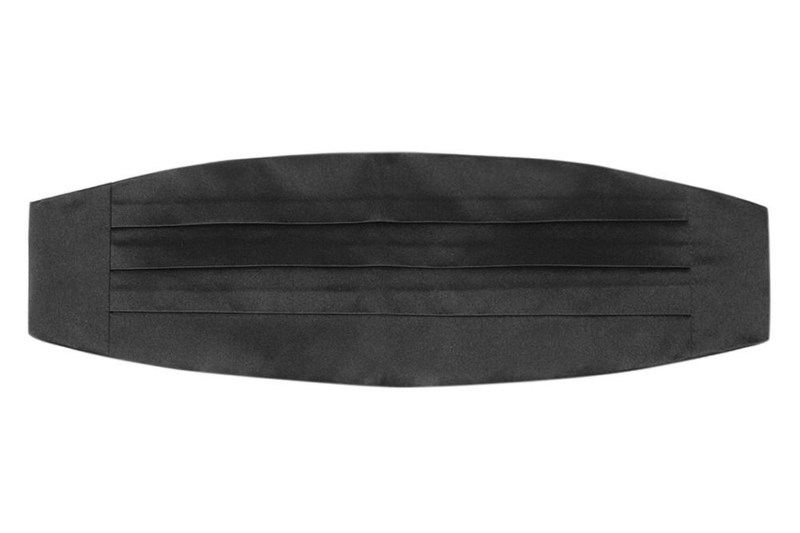 The Formal Necktie
Again, bowties are considered the most formal, and the dressiest, of course, is simple black satin. If you want to avoid being mistaken for a waiter, though, you may want to delve into something with a little bit of personality. A minimal pattern or simple jacquard should keep you safely within the dictates of the dress code. Another request: Please buy one that you can tie yourself, and, if necessary, practice doing it ahead of time.
DAZI Floral Bow Tie
A regular necktie in an elegant fabric is also acceptable. Again, we encourage black to keep things formal, but we won't blame you if you go for a darkly hued number. For winter holidays, black wool is a perfect choice.
Banana Republic Oxford Silk Nanotex Tie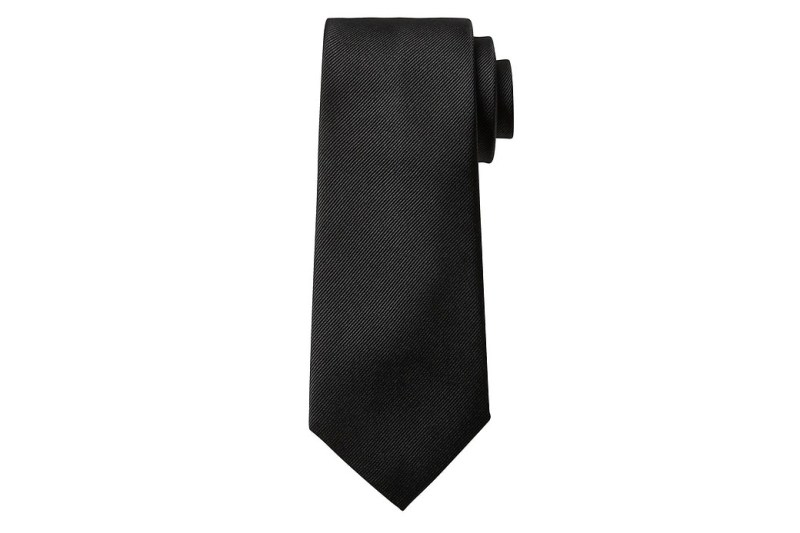 Cuff Links and Studs
We requested French cuffs on your shirts, so here's the chance to show off a little. We'll recommend saving the novelty cuff links to wear to the office: now is the time for something stately and reserved.
Cufflinks, Inc. Mother of Pearl Cufflinks & Shirt Stud Set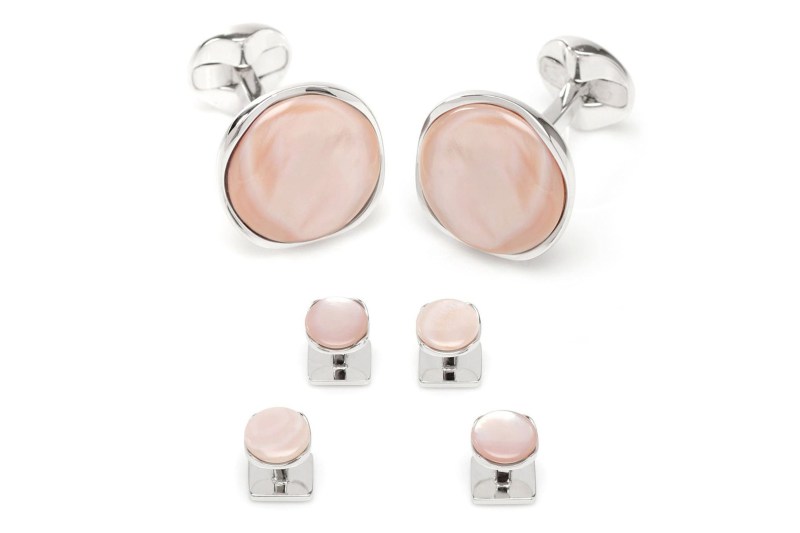 Inherit a pair of simple diamond or pearl cuff links? Now's the time to break them out. If you're going full-formal-Monty, you may also want to invest in a cufflink and studs set. Be sure to buy the appropriate shirt with buttonholes down the front.
Proper Cloth Silk Knots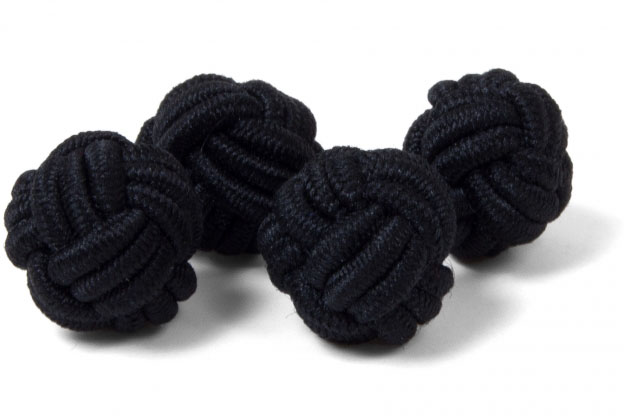 On a budget? Classic silk knots always look neat and aristocratic, especially if matched to your tie.
Formal Socks
What? Socks? Like that matters? Yeah, sadly this is the one thing that we've seen often ruin an otherwise home run of a formal outfit. Old socks that droop or an overly flashy pair of novelty socks do not cut it. Grab a pair of to-the-knee stockings in a thin black knit.
Bombas Dress Knee High Socks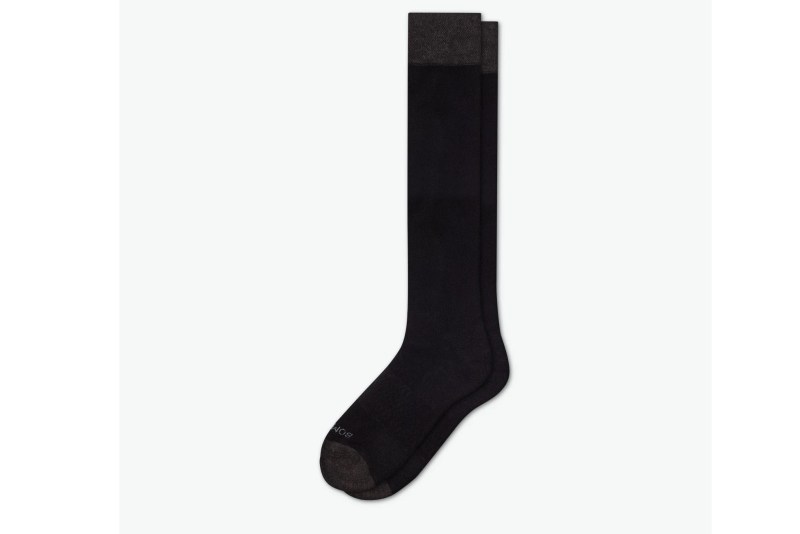 Formal Shoes
One more potential deal-breaker: Wearing just any pair of black shoes will not work for formal. If you choose not to wear the black opera pump that is considered the most formal, at least wear a pair of perfectly polished lace-up Oxfords or a cap-toe shoe. A simple Chelsea or lace-up dress boot may also be an option. No loafers. No iconoclastic sneakers. No cowboy boots (unless you're in Texas). Oddly enough, we find black Dr. Martens Smooth Leather Lace Up Boots to be perfectly acceptable if you're really feeling the need to be impertinent.
Steve Madden Edmund Black Velvet Slip-Ons
Our Final Formal Tips
Don't wait until the day of the event to try on all the elements. Try everything on in front of a full-length mirror a week or two beforehand to make sure everything is in great shape.

Make sure your tuxedo or suit fits well. If you've had it for a while, it may be time to head to the tailor to make sure that the fit is optimal — and that it's a perfectly clean suit.

Polish those shoes.
Consider a boutonniere, or at least a fabric flower to tuck into your lapel.
Editors' Recommendations