In the immortal words of Ned Stark, "Winter is coming." And with it the lashing rains and snows that love nothing more than to wreak havoc on your sneakers and boots.
To fend off these foul-weather problems, you could pull a DIY waterproofing session with your shoes or you could go the much simpler route and purchase a pair that are weather-resistant right off the production line. There are a wide variety of waterproof boots and shoes out there, but the new Chuck Taylor All Star II Boots from Converse are sitting pretty at the top of our to-buy list.
Melding fashion and practicality, the Chuck II boots feature classic converse styling constructed from mesh-backed waterproof leather, the first of its kind crafted by Converse. This special leather maintains the shoe's shape and style without adding much additional weight or bulk. These Chucks come with an inner waterproof bootie, that sports a neoprene collar and heel pull, sealing out all manner of precipitation and puddles. Also included is a 360-degree heat barrier that will keep your tootsies toasty no matter how many snow drifts you slog through.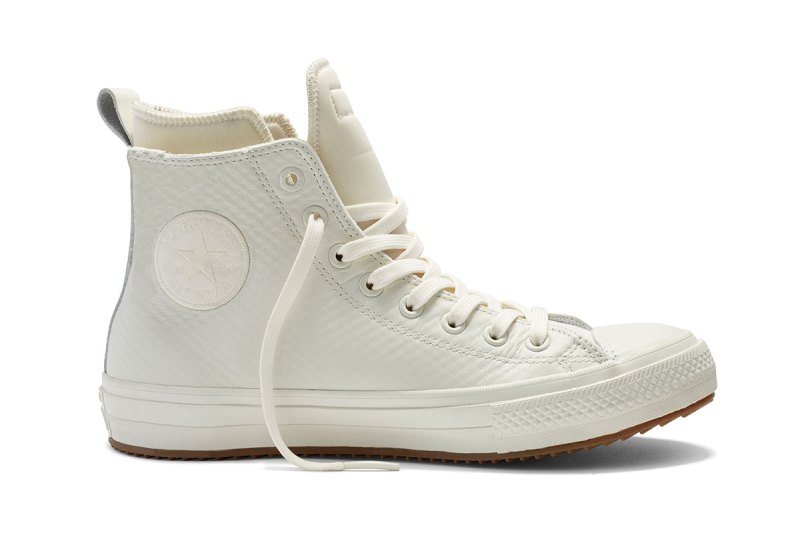 And what good is a waterproof sneaker without proper traction? One slip on a sheet of black ice and you could be looking at a broken wrist or worse. But don't worry, Converse has you covered. According to a recent press release, the Chuck Taylor All Star II Boots feature a "rugged, post-applied weatherized gum outsole with deep grooves for better traction and a Nike Lunarlon foot bed for enhanced cushioning." So, these shoes aren't only stylish, they're comfortable, and also safe.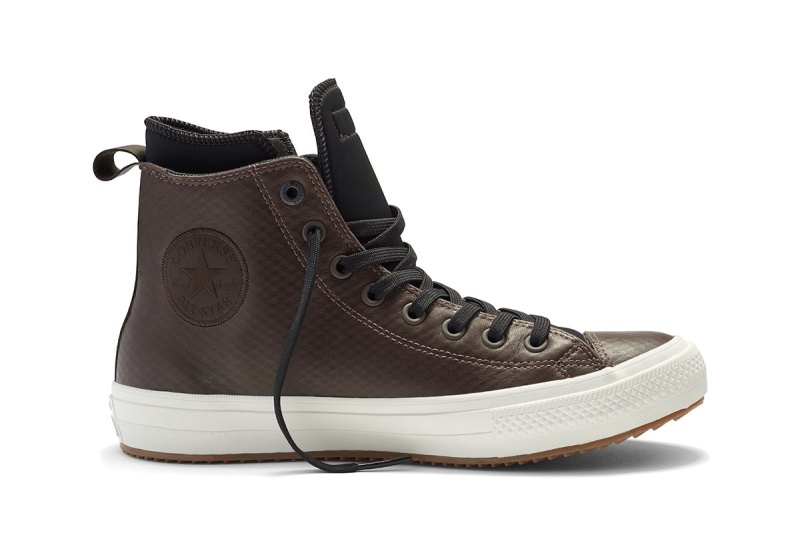 Converse's new line of weatherproof Chuck Taylor All Star II Boots are available now at Converse's website and retails for $120.
Editors' Recommendations