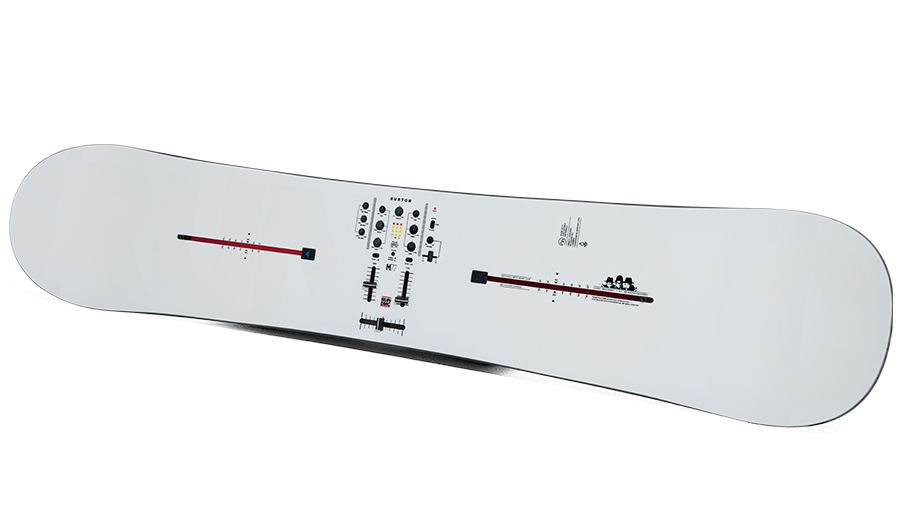 Burton has always been a fashion-forward brand with some of the best products around. With its latest collaboration with Run DMC, Burton may have outdone itself.
Its most recent clothing collection, Mine 77, offers airy floral patterns to keep things light on the slopes. The company is doing a bit of a 180 from that line with its most recent collaboration, inviting rap legends Run DMC to help create a line of streetwear-inspired outerwear for all seasons to complement the hard goods Run DMC designed for hardcore snowboarders.
Burton says the collab will bring forward "snowboards, boots, bindings, outerwear, streetwear, bags, and accessories" starting February 15. This release comes in two drops: February 15 brings us the collaboration with Mine 77 for soft goods, while the Burton hard-goods collab will hit the Burton website on February 22.
There's also a digital auction of some "7.7 DJ Boards" which benefit the Chill Foundation and the Jam Master Jay Foundation.
Why 7.7? "I was born in 1975, so my teenage years were all about the rise of snowboarding and hip-hop," says Adrian J Margelist, Chief Brand Officer at Burton. "Being a part of designing the Burton x Run DMC collaboration was a true honor and allowed me to time travel back to my teenage years for inspiration while incorporating today's contemporary design elements. To honor the year 1977 when Burton was founded, we created not 8, but 7 whole boards plus one board that is .7 the size. The 7.7 DJ Boards that are up for auction are once-in-a-lifetime pieces of art that honor snowboarding and hip-hop's cultural impact, and I hope the boards will raise significant funds to benefit the inspiring work of both the Chill Foundation and the Jam Master Jay Foundation."
You can bid on the board now. Bidding starts at – you guessed it – $1,977.
Burton adds, "Constructed by hand at Burton Headquarters in Vermont, the design of this true twin freestyle board pays homage to Jam Master Jay's DJ setup, complete with vintage vinyl records mounted in the board channel and specialty packaging inspired by metal DJ gear transport cases. The mind-blowing design of the 7.7 DJ Boards makes them a coveted collector's item."
If you're itching to get your hands on this gear, Burton also says its First Chair Loyalty Program members will get access to items 24 to 48 hours ahead of the general public. For this group, Run DMC and Mine 77 items are available February 14, while Burton and Run DMC gear can be had starting February 20.
"This collab means absolutely the world to me and my brother Jesse," said TJ Mizell, son of the late Jam Master Jay of Run DMC. "My brother Jesse and I have been snowboarders since we were kids. Being a part of the snowboarding culture and a collaboration that celebrates my dad's Run DMC legacy and Jake Burton's legacy as a snowboarding pioneer is incredible. Getting involved with the collab design process was also really cool. Fashion, snowboarding, and music, specifically hip-hop, really go hand-in-hand, and that's what my brother and I have been born into, so it's incredible to bring our sense of style to snowboarding through this Burton x Run DMC collaboration."
We can think of no better way for snowboarders to pay homage to the king of crossfaders than snapping up some great gear that supports a great cause: the kids.
Editors' Recommendations