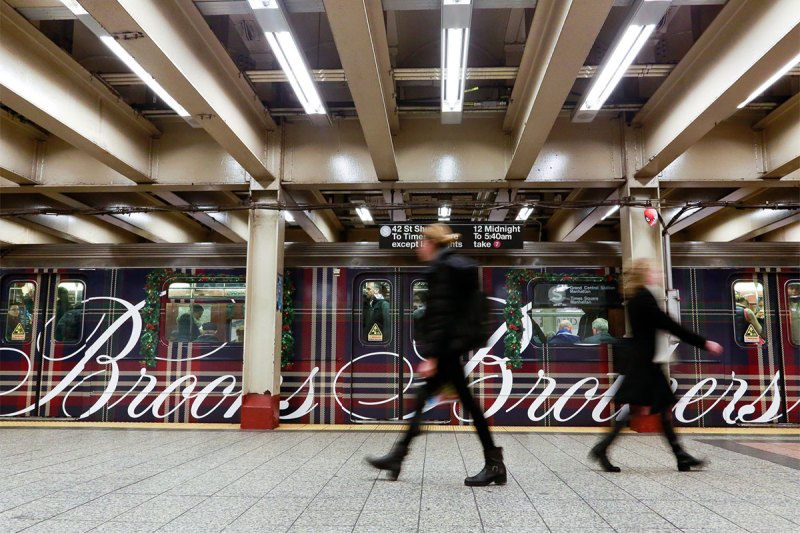 If you're making your way to New York City this holiday season to do a fair share of sight-seeing, you must take a ride in style on the Brooks Brothers Holiday Express.
Brooks Brothers, America's oldest (and favorite) retailer, has transformed the 42nd street shuttle train in Midtown Manhattan into a ride of holiday bliss. If you love everything about the brand, it's an one of a kind experience that you won't want to miss.
The train car exteriors have been dressed up in the brand's signature tartan in navy, red, and gold, which mirrors the exclusive pattern frequently found in Brooks Brothers collections as well as its holiday packaging.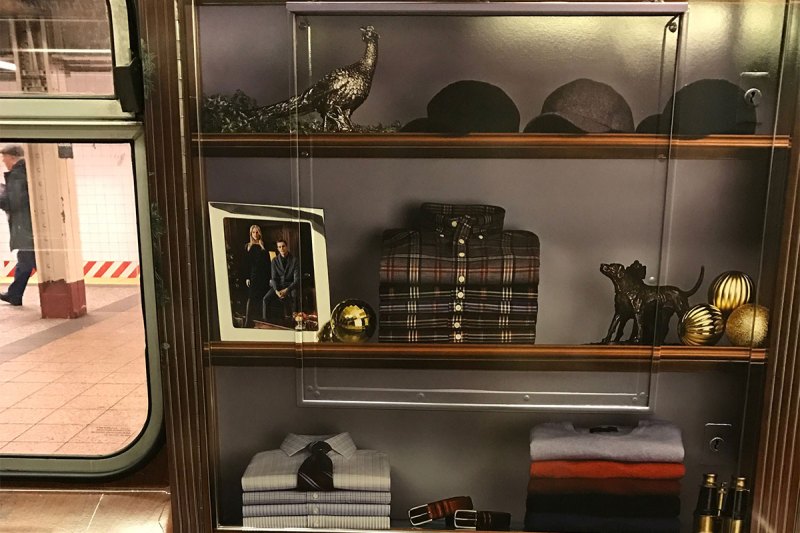 Once you take a step inside the Holiday Express, you'll be blown away by the Brooks Brothers themed interior. The 42nd street train welcomes more than 100,000 daily riders into a Brooks Brothers environment inspired by the Madison Avenue Flagship (another must-visit while in the Big Apple) which is located just two blocks from Grand Central Station. The interior features upholstered flannel pinstripe seats accessorized with signature rep stripe pillows, mahogany wood paneling, and framed photos, while shelves are stacked with holiday gift suggestions including ties, dress and sport shirts, knitwear and accessories for men and women.
Also a theme on the Holiday Express are Brooks Brothers fundraising efforts on behalf of St. Jude Children's Research Hospital and the St. Jude Thanks and Giving campaign. The holidays should be a cheerful time for everyone, and Brooks Brothers is a model company for their philanthropic efforts to make that happen. This is the season of giving, and Brooks Brothers has made every penny count. Since 2005, the iconic American brand has raised more than $14 million to support the St. Jude mission of finding cures and saving children battling cancer and other life-threatening diseases.
The Brooks Brothers Holiday Express will run through the remainder of the holiday season, so board it while you can! You might just see something that you'll want to add to your wish list.
Editors' Recommendations