While we heartily endorse everything from inky indigo denim to slim black jeans, there's one pair of men's jeans we have yet to add to your rotation. So, for this spring and summer, allow us to introduce you to white jeans.
White jeans, while a little intimidating to finally take the plunge and buy (probably out of fear of immediately staining them), are the perfect fashion choice to help usher in the warmer months. Which reminds us. When do you begin wearing white jeans, since you definitely can't wear them in winter? A good rule of thumb: Bring white jeans out of your closet right when the grass turns green in your neck of the woods. Take white jeans out of your daily rotation in late summer (pre-Labor Day), but in the meantime, feel free to give them a whirl.
We think white jeans work particularly well for laid-back, summer day-drinking, or easygoing brunching and city strolling. But please, change them out before you head to nicer dinner or hit up a nightclub. Wearing white jeans to either of those events will make you look like a fashion novice and not the confident style stud you know you are.
To help you score some great white jean options, we rounded up the best from a few great brands below – and at a variety of prices.
Welcome to spring and summer.
Best White Jeans to Shop Right Now
Hugo Boss Slim Fit Jeans in BCI Stretch Denim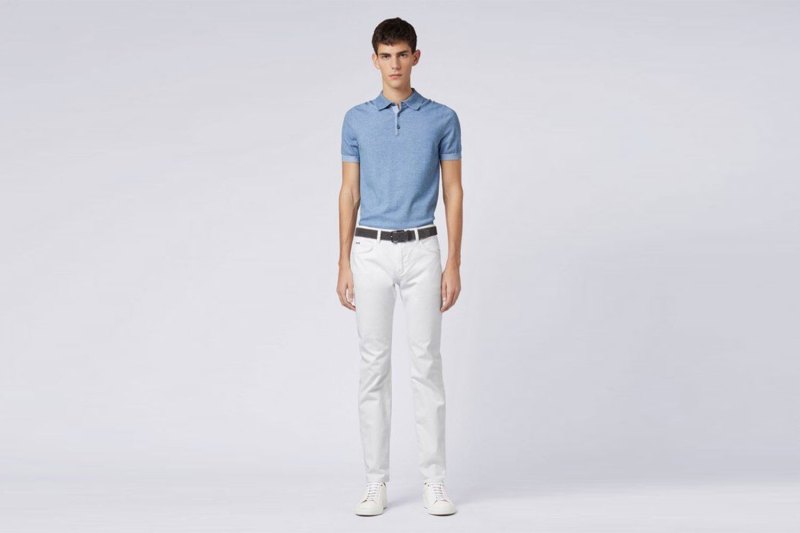 Best known for slick, minimal basics for the modern man, Hugo Boss comes through with a premium pair of slim white jeans that add just enough flair to subtle style essentials – think a black tee or a navy polo.
Polo Ralph Lauren Sullivan Slim Stretch Jeans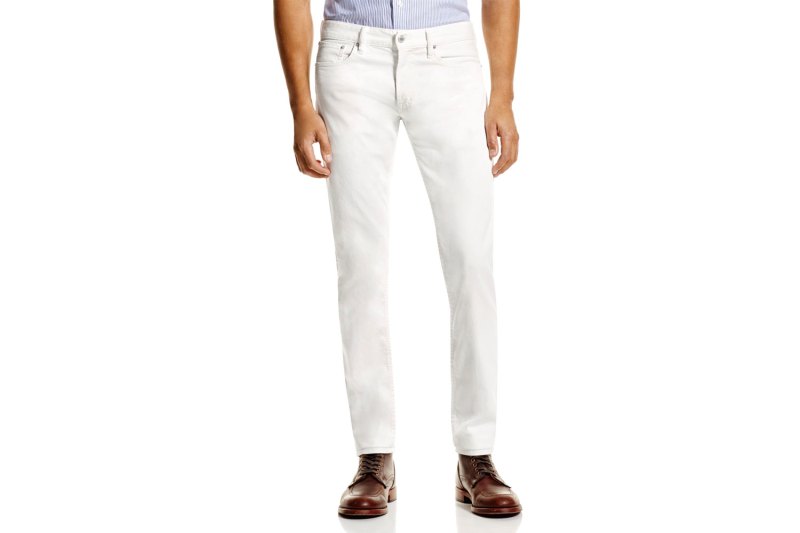 What better way to complement a crisp, classic Ralph Lauren polo shirt than with some premium white denim? Try these out for your next coastal vacation.
Bonobos Travel Jeans in South Beach White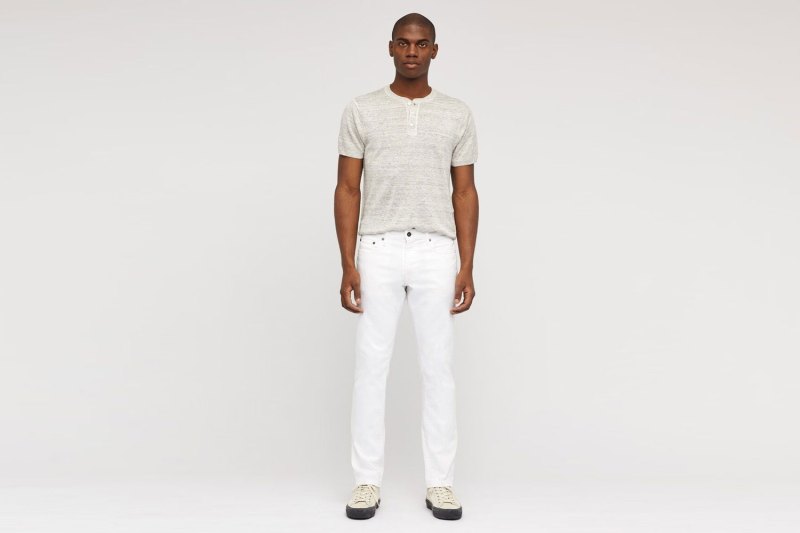 Wary of trying out white jeans? Make it easier on yourself by turning to a tried-and-true brand like Bonobos to nail the right fit and the right fabric, just like they've done with your favorite pair of spring and summer chinos. Try these out for a change of pace on a breezy spring or summer weekend afternoon with your favorite cocktail in hand.
Levi's 514 Straight Fit Stretch Denim in White Bull Denim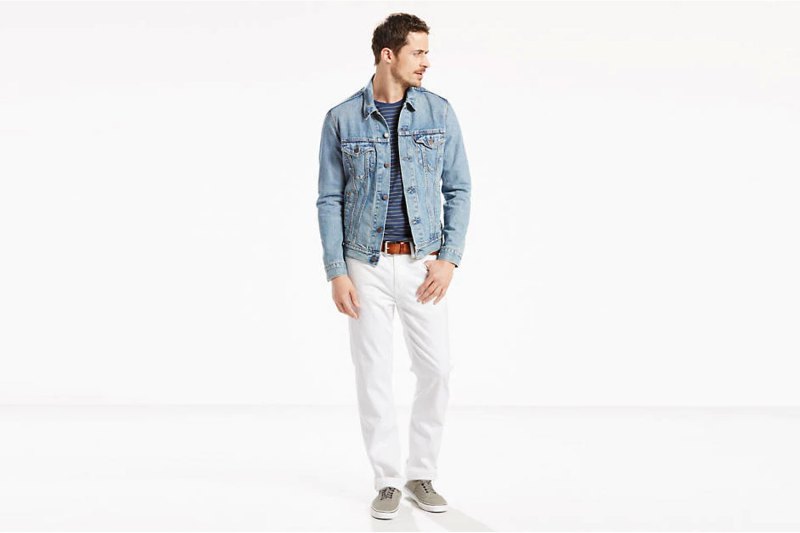 Just as with a brand like Bonobos, you can count on Levi's — purveyors of classic denim for decades — to come through with a pair of white jeans that fit and feel just like your other favorite pairs of Levi's denim. Wear these with a grey slub pocket tee and tan suede chukkas for a breezy spring evening.
Calvin Klein Slim-Fit Jeans in Nantucket White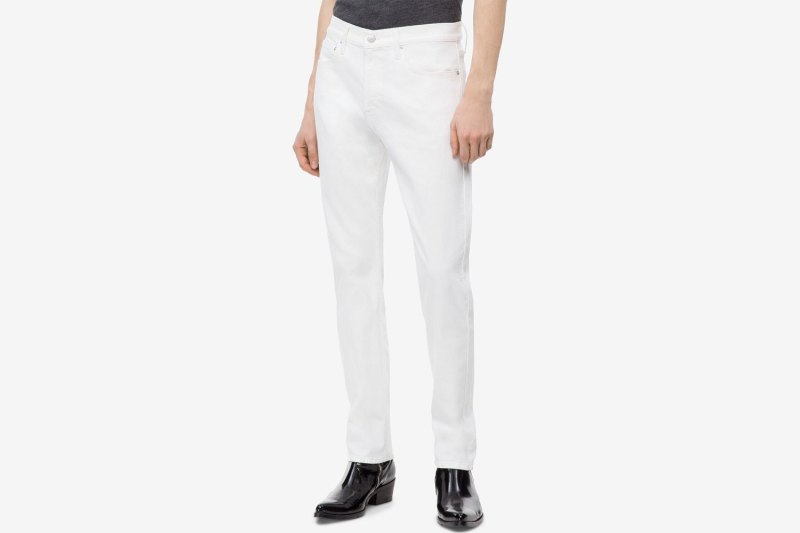 The best men's white jeans might conjure images of overpriced denim, but even with a lauded fashion brand like Calvin Klein, that's not a problem. These slim-fit white jeans deliver on quality, substance and style for under $60 when on sale.
Rag & Bone Fit 2 Slim Fit Jeans in White Broken Twill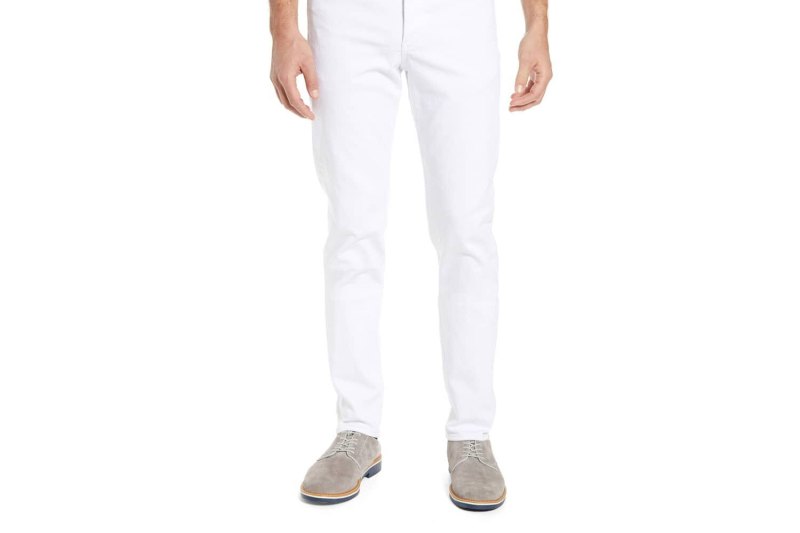 For a pair of white jeans with some edge and serious style, we'd recommend these Rag & Bone Slim-Fit White Jeans. Wear them with brown suede boots and a light wash denim jacket for that relaxed, but upscale look.
If white jeans are a little too much of a leap for you, lighten up you regular jeans a few shades with some light wash denim.
Editors' Recommendations