Ah, shoulder season, the purgatory period of the calendar year. It's cold, it's windy, it's gray, and most of all, it's mercurial. You can wake up to the sun shining and think winter is finally over, only to learn upon leaving the house that snow flurries are expected later in the day. Not only is this psychologically onerous, but it presents a deep quandary when getting dressed. If you can't predict the weather, what are you supposed to wear?
Choosing your wardrobe from the waist up remains relatively straightforward in shoulder season — just layer up or strip down as needed. But alas, there's no such solution for your lower hemisphere. It's either put up with a few more months of bulky base layers or grit your teeth as the cold blows right through your Japanese selvage denim.
This is why you, I, and everyone needs insulated jeans.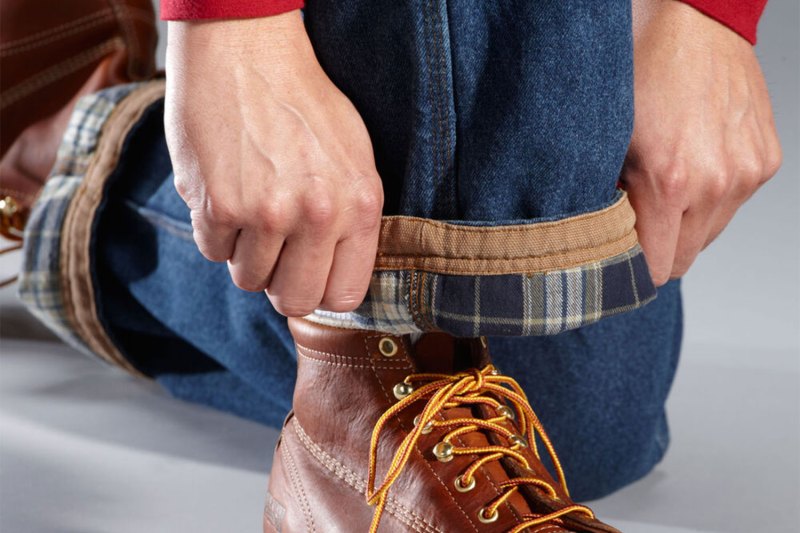 Once a readily available workwear standby, the lined denim pant now exists in a constant ebb and flow of favor. If we're honest, the scarcity of flannel-lined jeans feels like a referendum on the hardiness of today's American male. Our forbears would never have flinched from going out and doing what needed to be done, rain and wind be damned. Insulated jeans were made for rugged badasses like them, and maybe if the tenderfoot types of today started wearing them, they'd be better men for it. After all, they say clothes make the man.
After hours scouring the Internet, we've curated a respectable round-up of the best-insulated jeans money can buy. While some are clearly designed with hard work in mind, others will fit seamlessly into Casual Friday at the office. Add a pair or two to your seasonal wardrobe, and stop letting shoulder season make a wuss out of you.
Our Top Pick: Duer Fireside Denim Slim
This Canadian clothier focuses on doing one thing well: making denim that pairs style with versatile functionality. The Fireside Denim is perhaps their most remarkable product. Underneath the classic slim fit and indigo wash, the interior fabric of these jeans is interwoven with silky soft fleece. An invisible gusset and reinforced seams ensure a wide range of motion without risk of busting through, and the integrated Tencel keeps your lower half light and breathable, even with the extra layer of warmth. The result is an insulated jean that fits and feels just like your favorite pair of club skinnies.
Carhartt Rugged Flex Relaxed Straight Jean Knit-Lined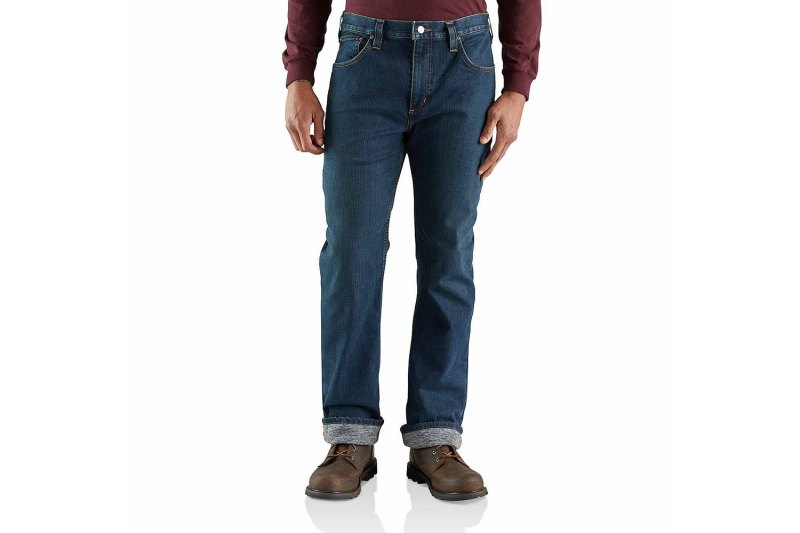 If you've ever experienced a Midwestern shoulder season, you had to know that Detroit's own Carhartt would be there for you with a take-no-prisoners insulated jean. Built with outdoor function in mind, the straight-leg cut ensures that you don't have to change before heading out for a beer. The mid-weight stretch denim is backed up by a 2.3-ounce knit flannel lining with a boost from FastDry technology to wick away sweat, a key feature when you're getting busy in this notoriously damp and chilly time of year.
Dickies Flannel Lined Carpenter Duck Jeans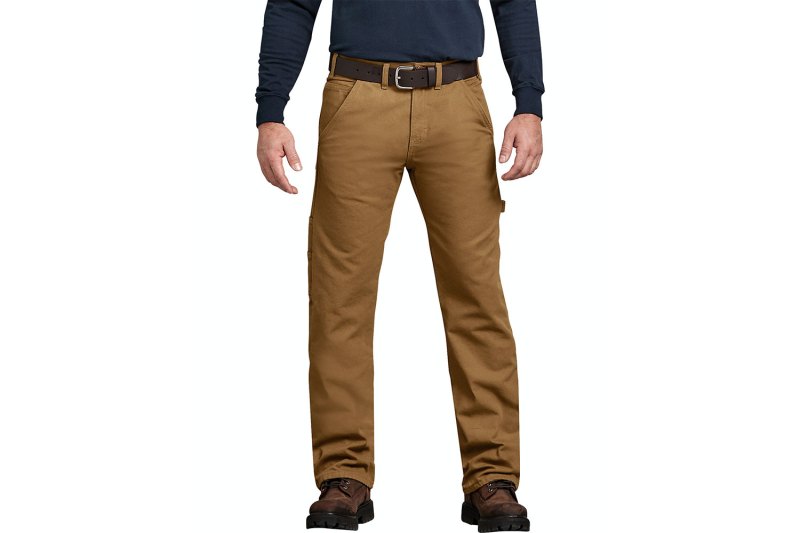 When there are gutters to clean out and salt to scrape off the driveway, that threadbare pair of Levi's that serves as your "work pants" isn't going to cut it. Bring out the big guns with these duck-style flannel-lined utility jeans from Dickies. Not only will the heavyweight fabric keep you safe from blowouts and the resulting contact with the cold, but the carpenter styling ensures that you've got storage to spare. And may we say that never have a pair of utility jeans fit so well around the butt.
Duluth Trading Co. Ballroom Flannel Lined Jeans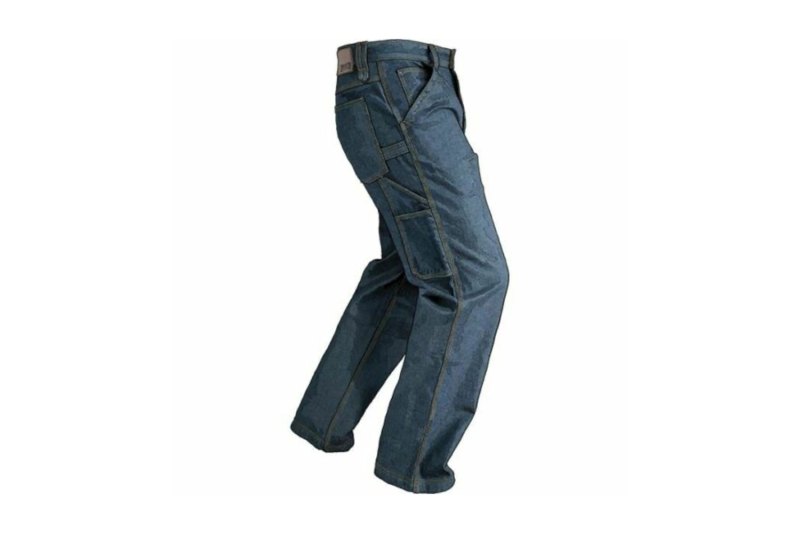 Channel your inner Papa Bear with these flannel-lined dad jeans, which come with a dad joke-style name to match. Their classic five-pocket styling is bolstered with a hidden "crouch gusset" that keeps your unmentionables comfortable. ("Ball room" — get it?) With canvas reinforcement on the waistband, cuffs, and pockets and generous sizing for ease of movement, these jeans are the sartorial equivalent of a Ford F-150 with heated bucket seats, guaranteeing you stay comfortable on the job.
Eddie Bauer Flannel-Lined Flex Jeans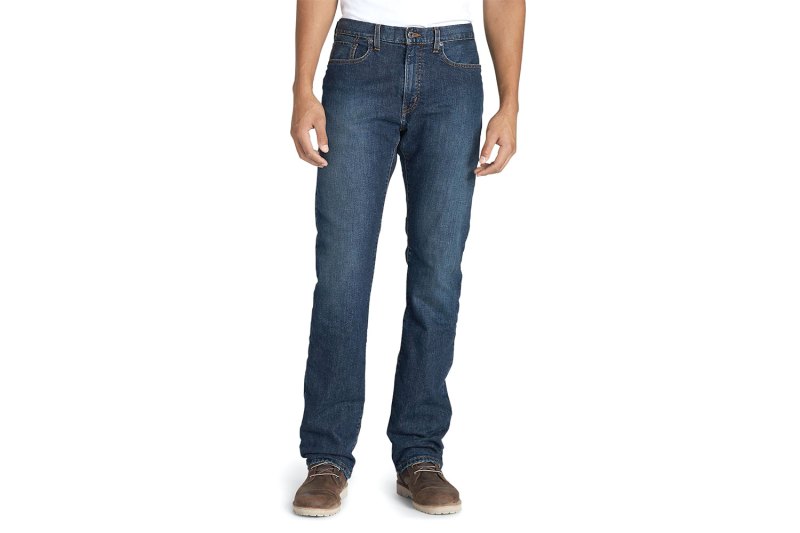 The casual wear darling of the 1990s comes correct with these rugged jeans lined in all-cotton flannel. With spandex-enabled two-way stretch, straight-leg tailoring and a low-ish rise, these ultra-comfortable jeans don't skimp on style.
Editors' Recommendations