Crossing that line from man to dad means many things, from a surge of love like you've never felt to a degree of responsibility which you've never shouldered to a lack of sleep that just really sucks. In practical terms, parenthood also means a lot more stuff. Like things. Like diapers and bottles and changes of clothes and tissues and creams and wipes and on it goes.
When you're taking care of a baby or young toddler at home, all that stuff is there waiting for you. But when you venture away from home with the child in tow, you need to be prepared for every mishap you might face, from a diapering disaster to a scraped knee to a spilled snack. If you're lucky, you'll only face these issues one at a time. In the event of a scraped-knee-spilled-snack-diaper-blow-out catastrophe, you'll be ready because you took the time to select and stock a great diaper backpack.
You can always go with a more traditional crossbody sling diaper bag, but with a backpack, your hands are free, the weight is balanced across your torso, and you don't have to fully relinquish your sense of style. Don't go cheap and just use a regular pack: diaper backpacks have insulated pouches, plenty of different storage sections tailored to a parent's needs, and they're usually highly stain-resistant. Which can be important.
Here are the 10 best diaper backpacks for dads to consider.
Best Budget Option: KeaBabies Diaper Backpack
This diaper backpack costs less than $30 but it's perfectly well-suited to occasional use. The large main pocket can hold bulky items while interior pouches maintain organization. An insulated section can accommodate three bottles and a hidden pocket that rests against your back can hold some cash, a phone, or a slim wallet.
For a Built-In Charging Port: JHhome Diaper Backpack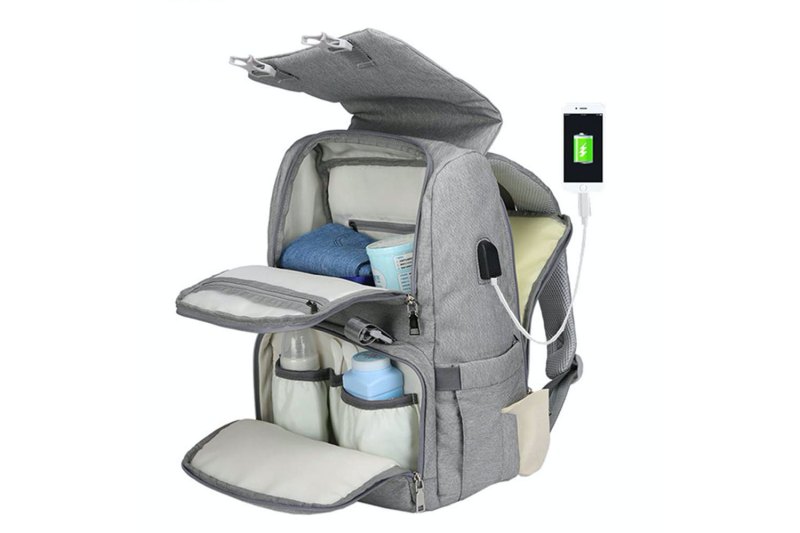 This pack has a USB port tucked into its side, and when you keep a charged power bank within the backpack, it keeps your phone or anther small device juiced up and at the ready. Beyond that, the internal pouches are easy to access and a flip-down, fold-out changing pad makes diapering or clothing swaps easy.
Best Tactical Diaper Bag: HighSpeedDaddy Diaper Backpack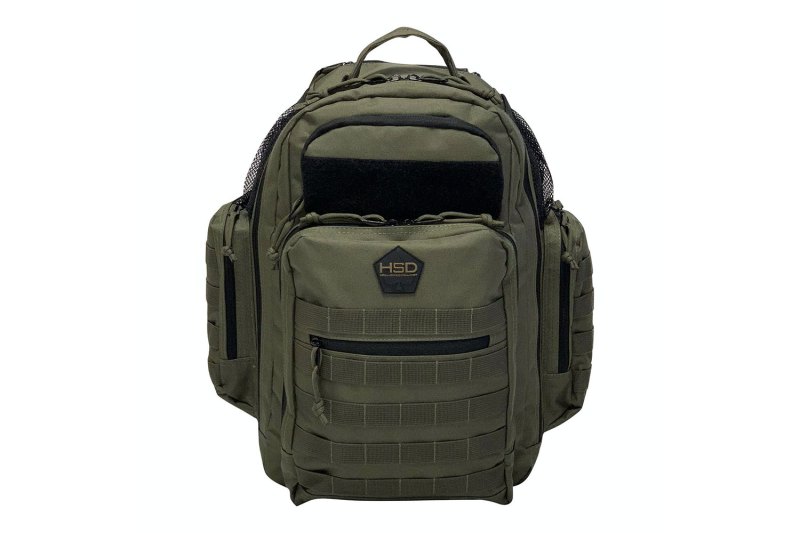 This backpack may look military grade but it was very much designed with babies in mind. It has pockets for wipes, diapers, a changing pad, and storage for all the other stuff dads (or moms) need out there in the field. It also has a waist belt and sternum strap such as you'd expect on hiking or military gear, so you can load it heavily and still trek for miles. Like all around Disneyland, for example.
For a Refined Style Option: Citi Babies Faux Leather Diaper Backpack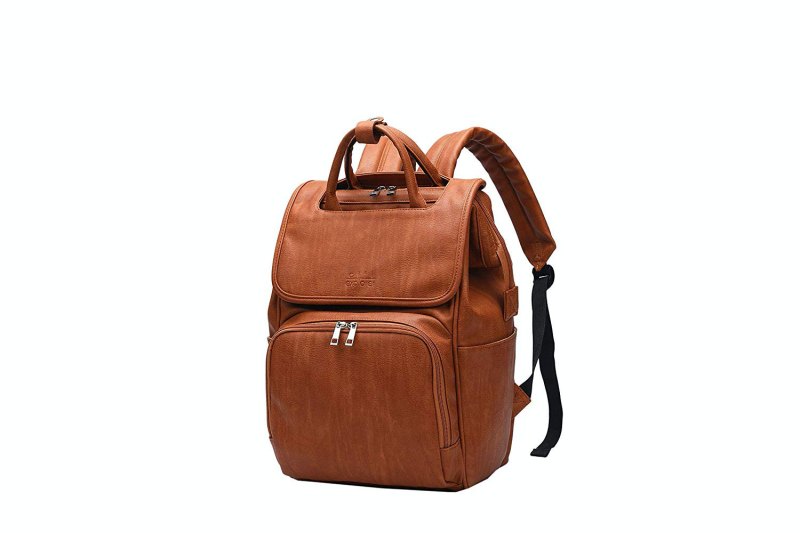 If you prefer a bag that looks more like it should be holding your work documents and laptops than diapers and a change of baby clothes, the Citi Explorer is one to consider. The imitation leather is durable and highly water-resistant, which you'll appreciate if you do indeed stick a laptop in this decently spacious bag.
Best Trail-Ready Pack: Columbia Sportswear Summit Rush Diaper Backpack
That's right, Columbia Sportswear made a diaper pack. As you'd expect, it's a great choice for the day hiker dad. The bag has ergonomic and breathable straps and a padded back for comfort and a large main compartment that wipes clean with ease. A side pocket can hold two bottles and is insulated to keep them warm or cool.
Best Large-Capacity Bag: Bagitalist Diaper Backpack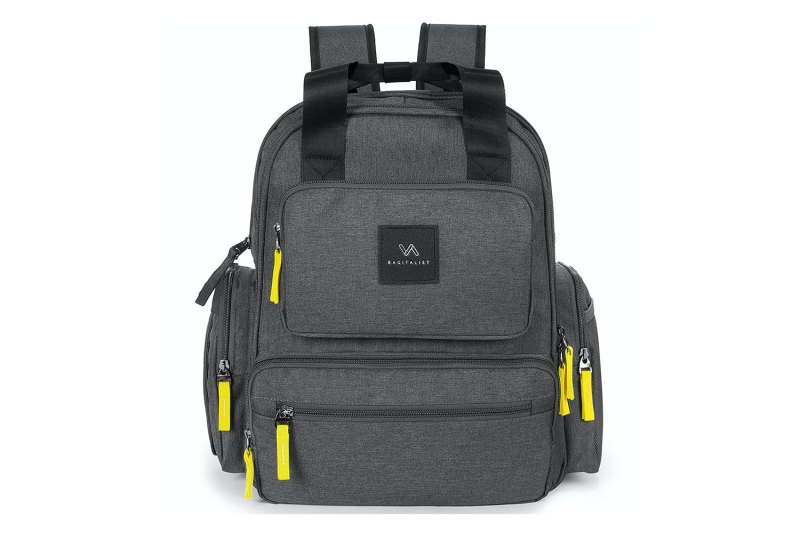 If you need to bring a lot of stuff along, be it for two kids, for a long day, or just because you like being super prepared, this pack is for you. Along with its large capacity, the pack features no fewer than 16 pockets so you can organize all that baby gear perfectly and even have some space for some stuff of your own, too.
Best Laptop Bag: Banli Diaper Backpack
This pack was definitely made with the tech-minded parent in mind, because not only does it feature a padded laptop compartment, but it is another backpack with a USB port for charging small devices. It also has the same insulated bottle pocket, water-resistant exterior, and multiple pockets you'd expect from a diaper bag.
For a Quick Change: Fisher-Price Fastfinder Diaper Backpack
If you want to be able to change diapers with speed, this is a diaper backpack to consider. Its slotted wipe pocket makes fast access to wipes easy while side pockets for diapers and the changing pad give fast access to the other items you'll need for the process. Also, it's a good idea to keep some plastic baggies in easy reach.
Best Travel-Ready Choice: Bably Baby Diaper Backpack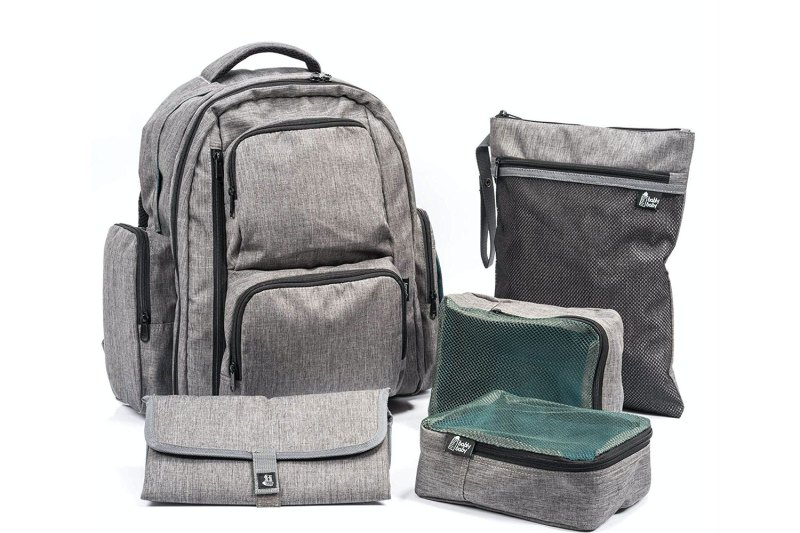 This diaper backpack is large enough to carry all the baby stuff as well as an adult's toiletries and even a change of clothes. A pair of included packing cubes make it easy to keep all that stuff separated and organized. The external pockets are ideal for diapers, wipes, creams, and so on. The broad straps and padded mesh back will keep you comfortable during long days on the go.
Editors' Recommendations