The bathrobe's appeal is nothing new. After all, it's been flaunted by royals and aristocrats around the world throughout history as a symbol of luxurious leisure. They're easier to slip on and off than sweatpants, and they're ideal for wearing around the house, especially as stay-at-home orders around the country continue to be extended. But you don't have to be a blue-blood dandy to enjoy a cozy robe. A plethora of accessible home and fashion brands sell them at various price points, colors, and sizes. Below, we've listed down some of the best robes for men because we all deserve to lounge in style.
Riley Home Luxe Terry Bathrobe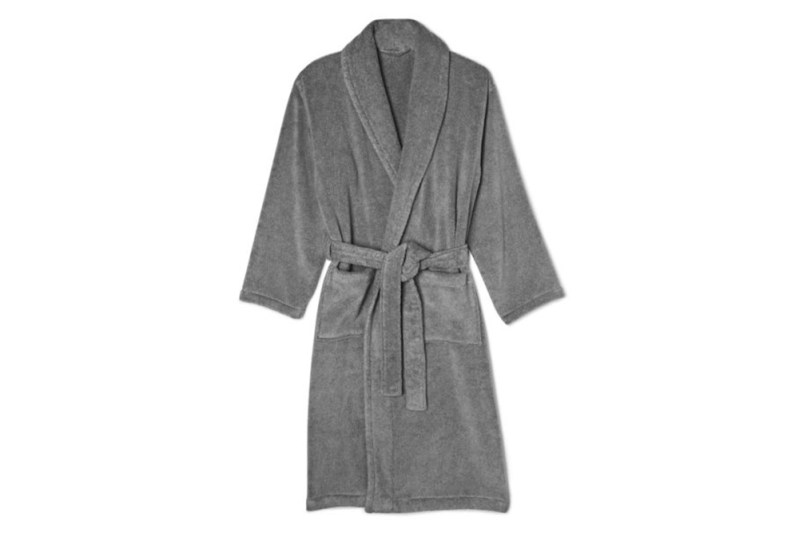 Terrycloth is a common fabric used in luxe hotel bathrobes because it's super soft and absorbs water easily, and this knee-length robe from Riley Home is ideal to wear after stepping out of the shower. Even better, it has pockets and is available in larger sizes for big and tall guys.
Brooklinen Hammam Robe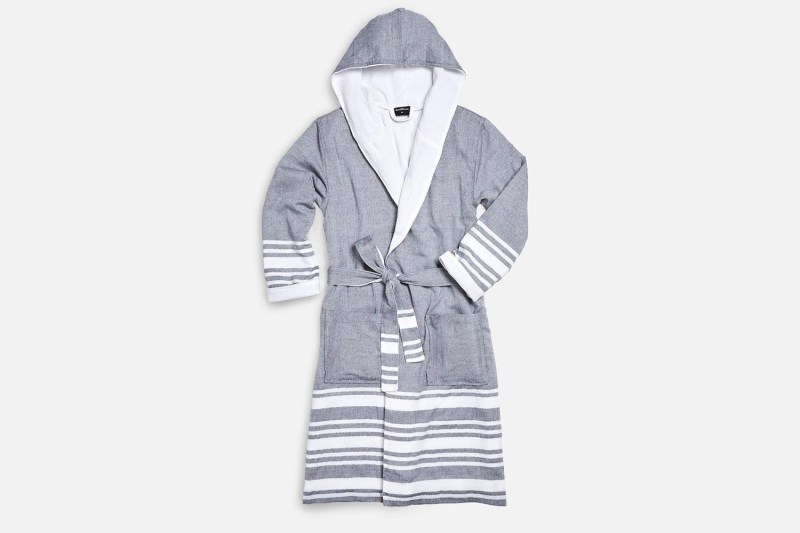 The Turks know a thing or two about bathing culture (see: The proliferation of Hammams worldwide), and this Turkish-inspired robe embellished with nautical stripes and made from ultra-cozy Turkish cotton will leave you feeling like you're at a ritzy Mediterranean spa.
Snowe Honeycomb Bathrobe
Waffle bathrobes tend to be lighter than terry robes, which makes them easier to wear around the house for hours on end. This model flaunts a simple, elegant look combined with innovative construction for effortless style and maximum comfort.
Hugo Boss Cotton Kimono Robe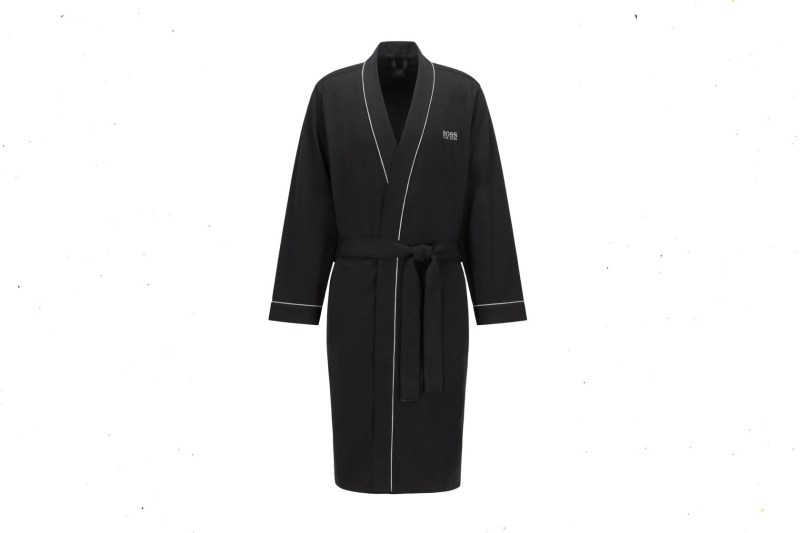 Wrap this beauty tightly enough around your chest and it could pass as a shawl collar sweater during your Zoom work calls. This refined kimono-style robe is made from cotton and is designed to be cozy and soft inside. Completing its look is a contrasting piping accent, a belted closure, and in-seam pockets.
Cariloha Bamboo Bathrobe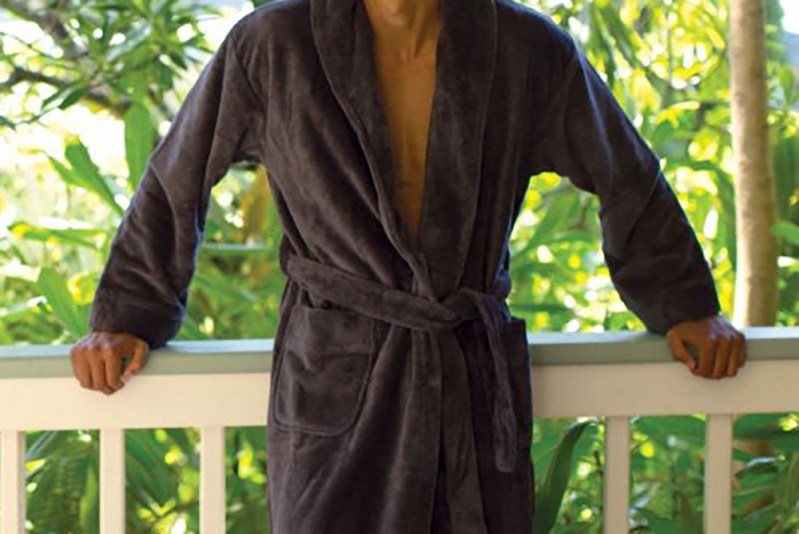 The warmest option on our list, the Cariloha Bamboo Bathrobe is made from a mix of viscose, Egyptian cotton, and polyester, so you feel like you're being embraced by a comforter. It's naturally capable of wicking away moisture and even has allergy-resistant components so it stays fresh and clean for longer. The robe is crafted with pockets and a belted closure for added convenience.
California Cowboy El Garibaldi Yukata Robe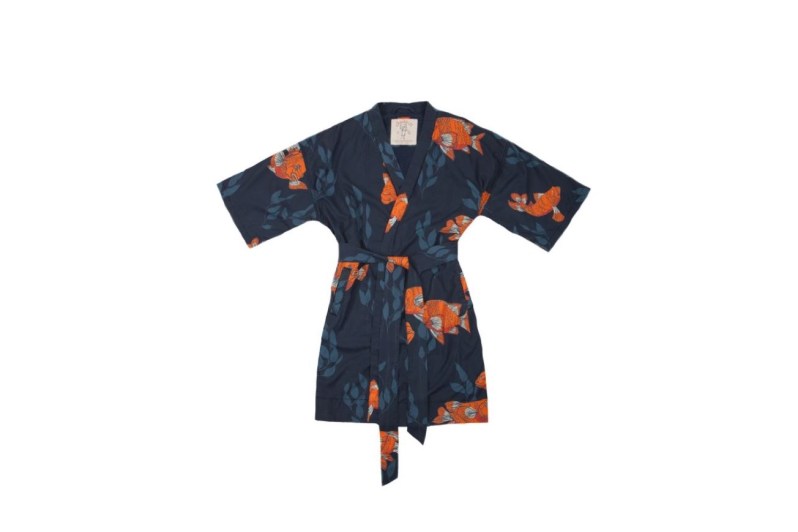 Boasting a Koi-inspired print, the California Cowboy El Garibaldi Yukata Robe screams poolside luxury. It's made from a super soft cotton-lyocell outer complete with a custom-blended terry cloth lining that's more absorbent than standard cotton. A bottle holder, a dry pocket, belt loops, interior ties, and a sunglasses loop make the robe very functional and convenient.
Ever Plush Diamond Jacquard Bathrobe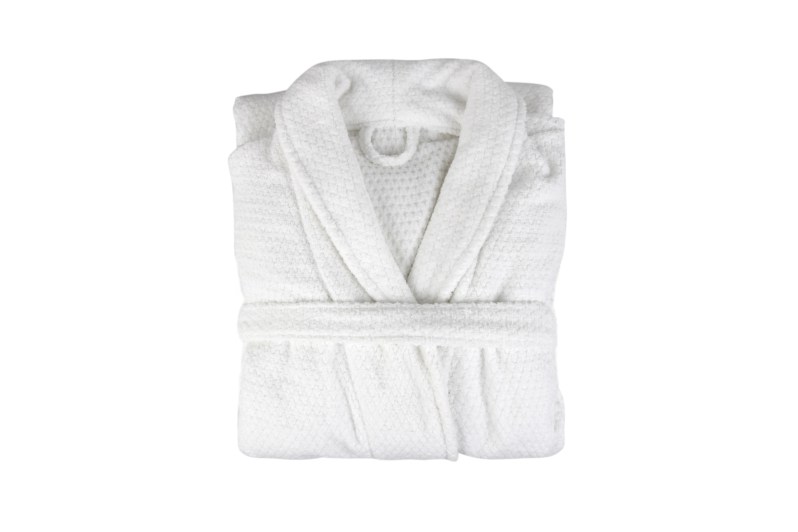 With the Ever Plush Diamond Jacquard Bathrobe, you can lounge around your house and feel as if you're in a resort or spa. This robe features an incredibly soft fabric that you can rest and relax in all day long. It comes in a full length complete with two front pockets and belt closure for a cozy fit.
Crane & Canopy Plush Cotton Bathrobe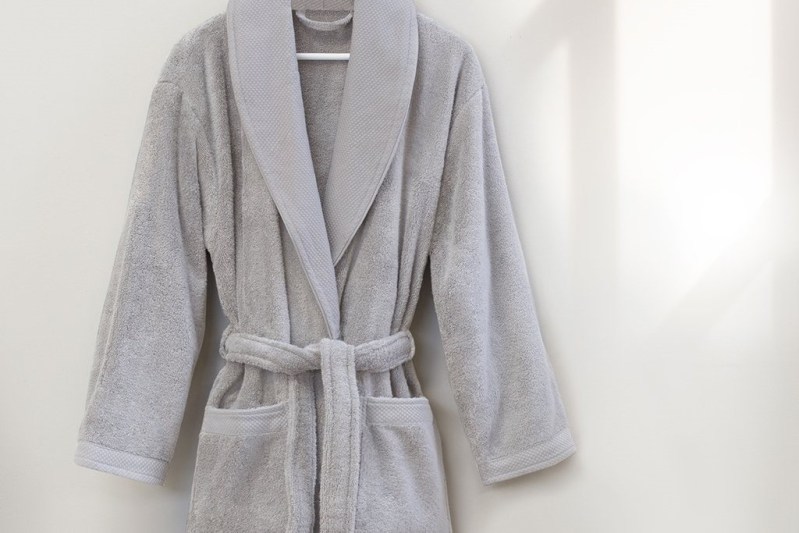 Revel in ultimate relaxation with this ultra-plush cotton bathrobe from Crane & Canopy. The robe is crafted from premium 100% Turkish cotton combined with innovative air technology so it's lightweight, absorbent, and extra comfortable. The design features a chic shawl collar, a waist tie, and turn-back cuffs.
Weezie Robe
Expect extreme warmth and coziness when you put on this Weezie robe. It's unbelievably fluffy yet light, making it perfect for lounging. Thoughtful features like pockets, rollable sleeves, and an attached tie closure make this robe convenient to use. And oh, it's one of the few generously sized robes that can accommodate up to XXL.
Editors' Recommendations