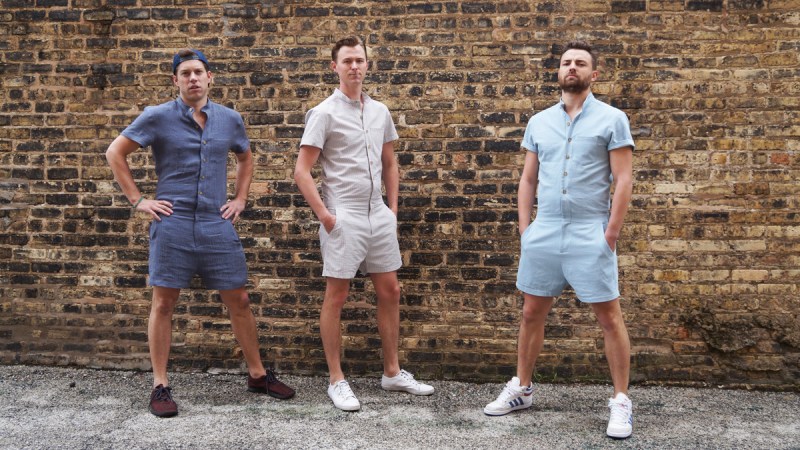 Well, gents, 2017 is finally coming to an end — and we hope some of these trends will too. Below are the worst trends we saw this year, as well as our suggestions for replacements in 2018.
Goodbye, Scraggly Beards > Hello, Well-Kept Beards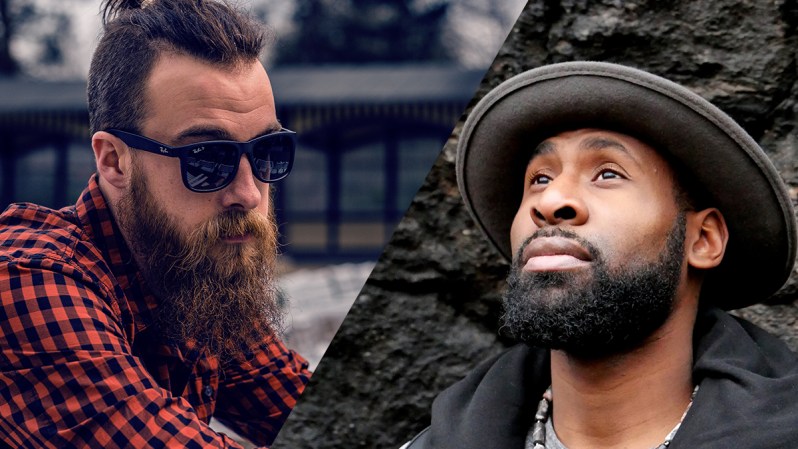 Look, we love beards here at The Manual. Like, really love beards. And while we enjoy a rugged outdoorsman look, not everyone can pull that off. Beards deserve to be taken care of, which means proper grooming and products. If you need some help, we can point out the best beard oils and ways to shape your scruff.
No Socks > Colorful Socks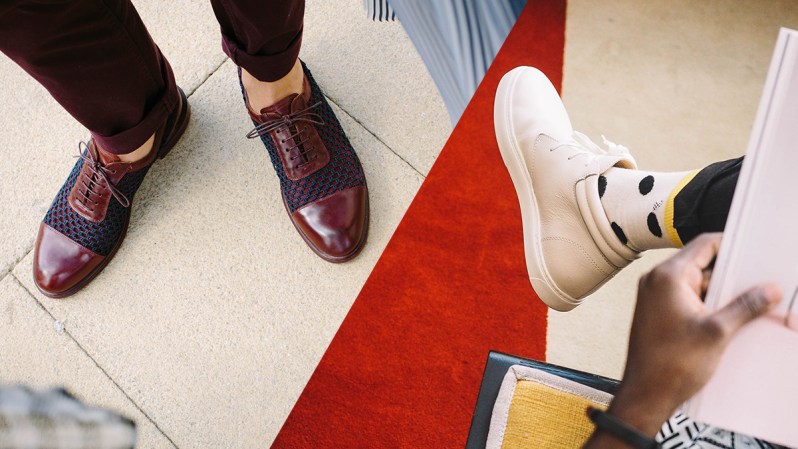 Socks were invented for a reason: to keep your feet dry. Lately, we've seen a lot of men forgoing socks for naked, sweaty feet, which we're not fans of. Please, just wear socks. You don't have to be bulk-buy white crew socks (unless that's your thing). You can pair colorful, thoughtful socks with just about any kind of shoe: sneakers, oxfords, even boots. Here is some inspiration to get you thinking.
Selfies > Photos of Your Friends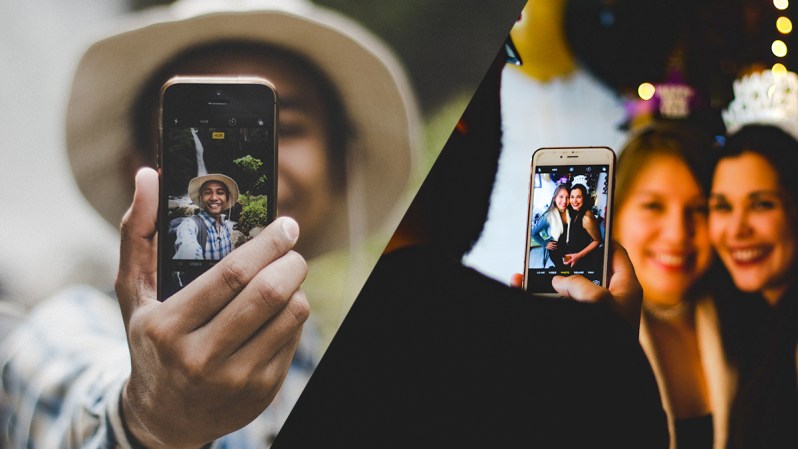 It's okay, we can admit it. We've all taken a selfie before. But your entire photo gallery does not need to be of your mug. Take photos of your friends instead. You'll enjoy looking back on those pics more, and when a lovely self-portrait eventually pops up in our social feeds, we'll be more inclined to smash that like button.
Pastels > Light Neutrals
With the resurgence of the '90s in popular culture, it was inevitable that it dredged up a few trends that we don't like. We can get behind the light wash denim, the floral prints, and the athleisure wear (although we're pretty sure we just called 'em track suits back in the day), but the pastels? Those should stay back in the '90s. If you want to keep it fair, opt for lighter neutrals instead. You can still get the same overall look without the overwhelming doctor's office feel.
Romphim > Golidlocks Shorts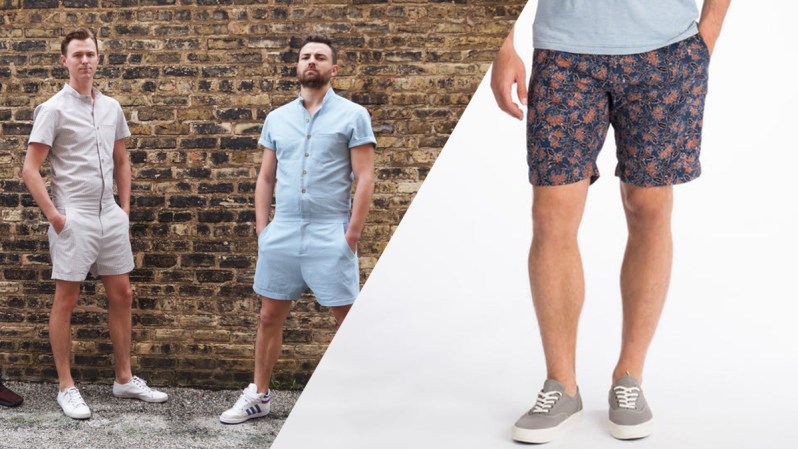 We all had a good laugh at the idea of Romphims — rompers for him — but the joke has gone too far. There's a reason that you don't see women everywhere wearing rompers! Because they are difficult to get in and out of, and they are perpetual wedgie makers. If you need to show a little knee, just snag some Goldilocks shorts: not too long, not too short (and you can still find some funky colors to boot).
Logos > Basics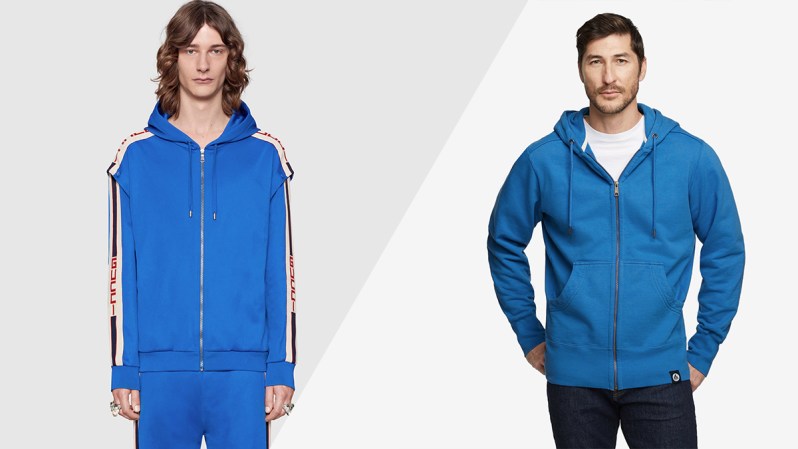 The all-Gucci or all-Supreme ensemble is just too much. We appreciate brand loyalty, but we also don't believe in flaunting it all at the same time. Quality basics will give you a sophisticated feel without the in-your-face level of large logos. Some of our favorite brands include American Giant, Marine Layer, and Taylor Stitch. The holiday season is over, but you can these basics from our gift guide.
Oversized Sweaters > Chunky Sweaters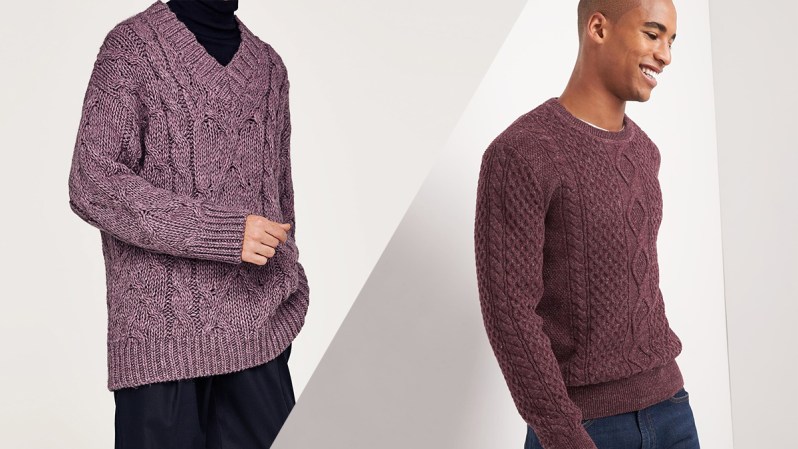 Instead of using an extra ball of yarn to hold together that massive, oversized sweater, opt for something a little more fitting instead. Yes, we like the feel of wearing a blanket in public. Yes, we understand that, in this current political climate, we're all seeking a little more comfort and protection, so we may wear larger clothing in case we need to retreat inside like a turtle and his shell. But you don't need to so much material that you can literally cocoon your entire body. A thick, chunky sweater (like this one) will give you the same sense of coziness while also showing off your frame.
Boxy and Wide-leg > Slim-Cut and Tailored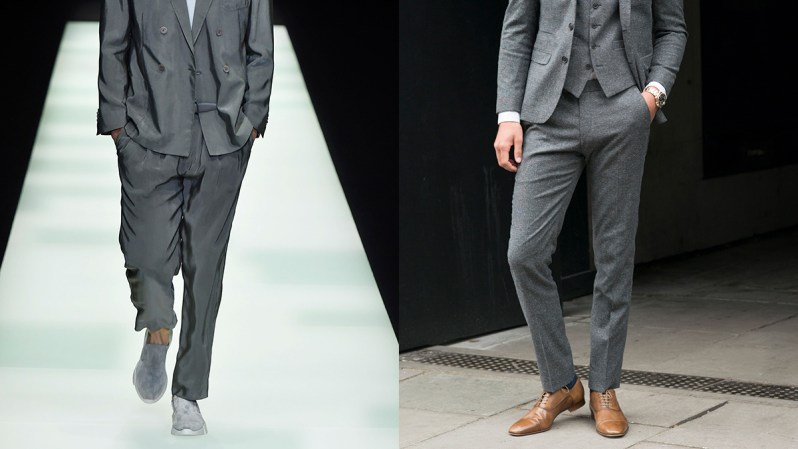 This plays into the oversized sweater trends. More is not always better, and that is the case with the amount of fabrics used to make your suits and pants. The square, boxy look popped back up in 2017, and we'd like it to stay there. A tailored style is always the way to go, and getting bespoke suits, shirts, pants, and other accessories has never been easier.
Featured image courtesy of Romphim.
Editors' Recommendations