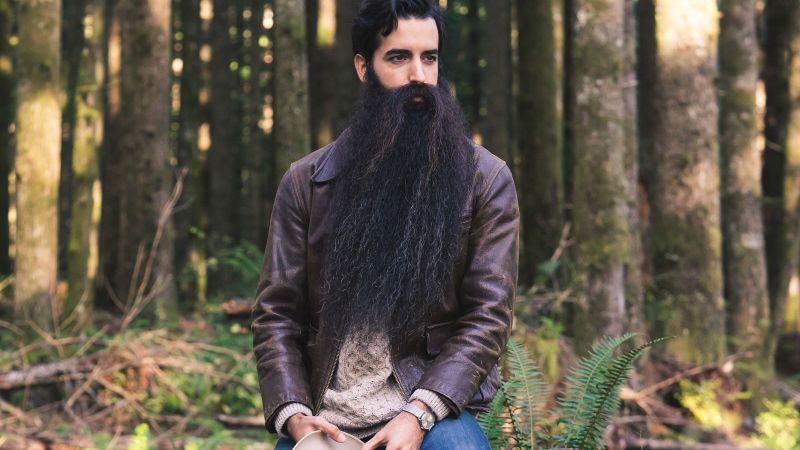 What new bourbon are we pumped about? Which hiking trail are we exploring? Why is the next supercar so cool? The Manual is a website dedicated to helping men live a more engaged life. Each week, our editors and guests get together for a round-table discussion on what's new, exciting, and unique in the men's lifestyle world. So pop open your favorite brew, step into your man cave, and start streaming. Shout out to Portland-based No Kind of Rider for our intro/exit music.
In honor of Movember, this week's episode of Beards, Booze, and Bacon: The Manual Podcast focused solely on the first component of our podcast name: beards. We delve into into the hirsute with our host, Greg Nibler; Editor-in-Chief Cator Sparks joining from South Carolina; Spirits Editor Sam Slaughter calling in from New York; Content Producer Jake Rossman and Managing Editor Nicole Raney representing the headquarters in Portland, Oregon; and our very special guest Madison Rowley.
Rowley is a Portland-based artist and filmmaker — oh, and World Beard Champion. We ask him how he got into the beard business and for some tips on the of the best grooming practices. Rowley was whipping up his own home-made mustache wax, beard oil, and leave-in conditioner, which you can conveniently buy from him now via his company Rides. (Please, for the love of all things hairy, watch this hilarious commercial that we chat about in our podcast.)
Our spirits expert, Sam Slaughter, shines a spotlight on some bearded and boozy men from history: Sir Henry Morgan (the inspiration for Captain Morgan), Mark Twain, Jasper Newton "Jack" Daniel, and George Bernard Shaw. If you're interested in learning more about famous drunks, check out this awesome list from Lords of the Drinks.
Speaking of Twain, you can easily whip up his namesake cocktail at home. Or perhaps Satan's Whiskers is more your style? You can find recipes for both below.
But the most important question that you need to answer before this is all over: Would you drink beer made from beard yeast? You'll have to listen to the episode to find out what we're talking about.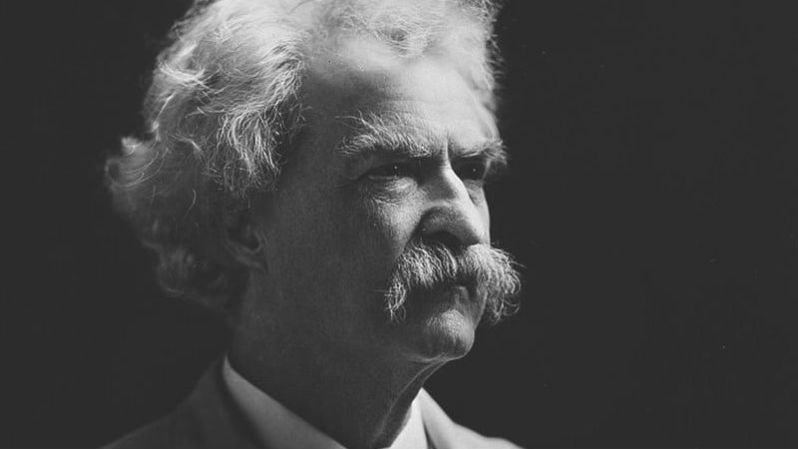 Mark Twain
2 oz Scotch whisky
.75 oz lemon juice
.25 oz simple syrup
2 dashes Angostura bitters
Method: Combine liquids in cocktail shaker with ice. Shake to blend and chill. Strain into chilled martini glass.
Satan's Whiskers
.5 oz gin
.5 oz sweet vermouth
.5 oz dry vermouth
.25 oz Grand Marnier or orange curaçao
.5 oz orange juice, fresh
3 dashes orange bitters
Method: Shake ingredients together with ice and strain into a cocktail glass. Garnish with orange peel.
Further Reading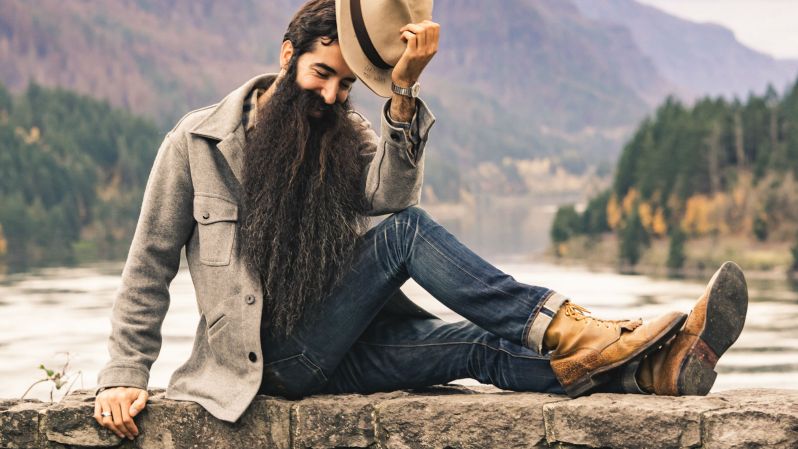 How Fast Does Facial Hair Grow? Unfortunately shaving regularly does not make your hair grow back faster. All of your hair – and our hair, and everyone's hair – grows at the same one quarter-inch per month rate no matter how often it is trimmed. However, there are a few things you can do to make the hair that you grow strong.
The Manual's Guide to Shaping a Beard: Like the man who wears it, a beard is prone to wildness. For help learning how to shape a beard, we turned to Karen Lynn Accattato, who has helped many high-profile men look their best.
Give Your Mustache a Twirl with these Best Mustache Waxes: If you've decided to rock a magnificent mustache, you might need some assistance with keeping your newly grown facial hair healthy and under control. Mustache wax will help keep your mustache and upper lip moisturized while providing you the style power you need.
Photos of Madison Rowley by Steven Bustrin.
Editors' Recommendations