In addition to great food, a few presents, and some quality time with family, the holidays also are a great time for rest and relaxation. All of that free time can be great for going outside or playing a nice game, but let's be honest, there's also plenty of time to binge a great TV show with which you may be unfamiliar. Some people have enough free time to binge a longer show, while others only have time to catch up on a title with a relatively slim episode count.
Regardless of which kind of new TV show you're looking for, there are a number of great options for you to explore. Some of these shows are explicitly connected to the themes of generosity and giving that most people associate with the holidays. Others are more disconnected from the season and are great picks for getting out of the holiday spirit if you're a little sick of it all. Whatever you're looking for, you'll find it on this list.
Related Guides
Ted Lasso (2020)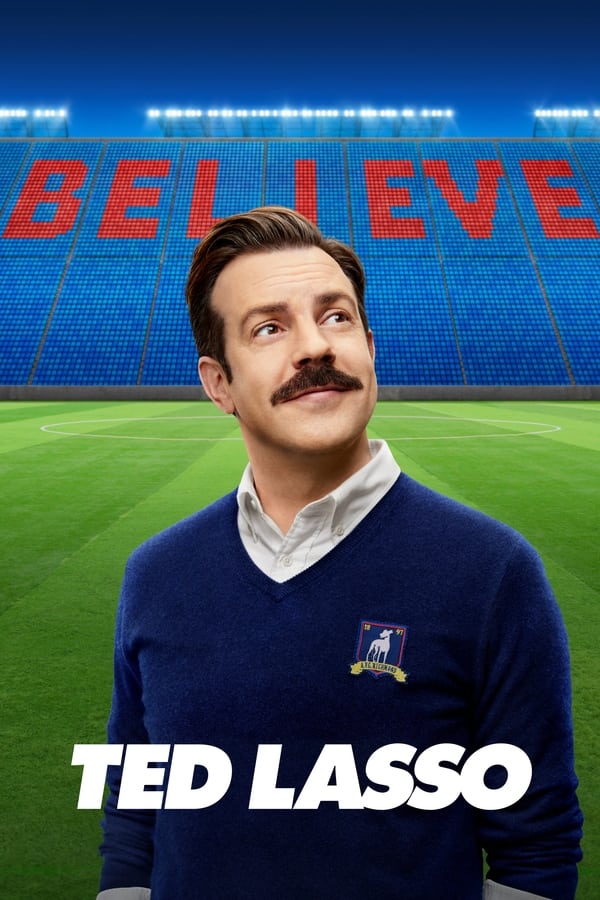 Cast
Jason Sudeikis, Hannah Waddingham, Juno Temple
Created by
Jason Sudeikis, Brendan Hunt, Bill Lawrence, Joe Kelly
If you're looking for a relatively quick binge that also happens to be wonderfully wholesome, you'll do no better than Ted Lasso. The show has become a breakout hit over the course of its first two seasons, and it's filled with the generous spirit that many of us hope to emulate over the holiday season. Following a Kansas college football coach who takes a job coaching a Premier League team in the U.K., the series is funny and knows when to get dark, but above all, it's about the belief that being kind to other people is the best way to make everyone happy. It's not a simple-minded show, and its second season complicates that idea. Even so, Ted Lasso remains one of the sweetest ways to spend your holiday.
Harley Quinn (2019)
Genre
Sci-Fi & Fantasy, Animation, Crime, Action & Adventure, Comedy
Cast
Kaley Cuoco, Lake Bell
Created by
Dean Lorey, Patrick Schumacker, Justin Halpern
It can be hard to recommend superhero content in an era dominated by the genre, but the animated series Harley Quinn is truly a cut above. The show follows the titular baddie following her breakup from the Joker as she attempts to prove that she's a worthy villain in her own right. In addition to being uproariously funny, Harley Quinn is incredibly sharp about what it means to come out of an abusive relationship and try to rediscover who you really are. It also has an outstanding queer romance that is more effortlessly progressive than anything in any Disney movie.
What We Do in the Shadows (2019)
Cast
Kayvan Novak, Matt Berry, Natasia Demetriou
Created by
Jemaine Clement
Based on a film of the same name, What We Do in the Shadows likely wasn't an obvious choice for a small-screen adaptation. In retrospect, the choice to adapt the film was obviously a good one, and it's led to one of the most purely enjoyable comedies of recent years. The series, which follows vampires living in America who are hundreds of years old and are trying to keep their identities concealed, is often surprising in its willingness to go to any length for a great joke. The show is daring and ambitious, even as its primary goal is just to make its audience roll on the floor for the length of entire episodes.
The Good Place (2016)
Genre
Sci-Fi & Fantasy, Comedy
Cast
Kristen Bell, Ted Danson, William Jackson Harper
It starts out as a romp about finding yourself in heaven by mistake, but The Good Place slowly transforms into one of the more thoughtful, philosophical sitcoms on TV. The Good Place could often be wickedly funny, but part of what made it great was that it was really about figuring what people owe to one another, and how we can best spend the time that we have to lead good and fulfilling lives. It's a deep, philosophical show that also features more restaurant puns than you would think possible. The Good Place is light and breezy, but it'll also make you think, and that's the best combo there is.
Cowboy Bebop (1998)
Genre
Action & Adventure, Animation, Crime, Drama, Sci-Fi & Fantasy
Cast
Koichi Yamadera, Unsho Ishizuka, Megumi Hayashibara
Although it recently received a live-action treatment, the original Cowboy Bebop is well worth checking out, even for anime novices. In addition to being relatively short, Cowboy Bebop also is pretty much perfect from beginning to end. Featuring vivid imagery and a great future-oriented premise, the show follows a team of bounty hunters who hunt down criminals amid rising crime in the year 2071. Because of an incident that has made Earth uninhabited, humanity has colonized many of the solar system's other planets and asteroids, and the show is a perfect example of how you can build a world even as you tell compelling stories from episode to episode.
For All Mankind (2019)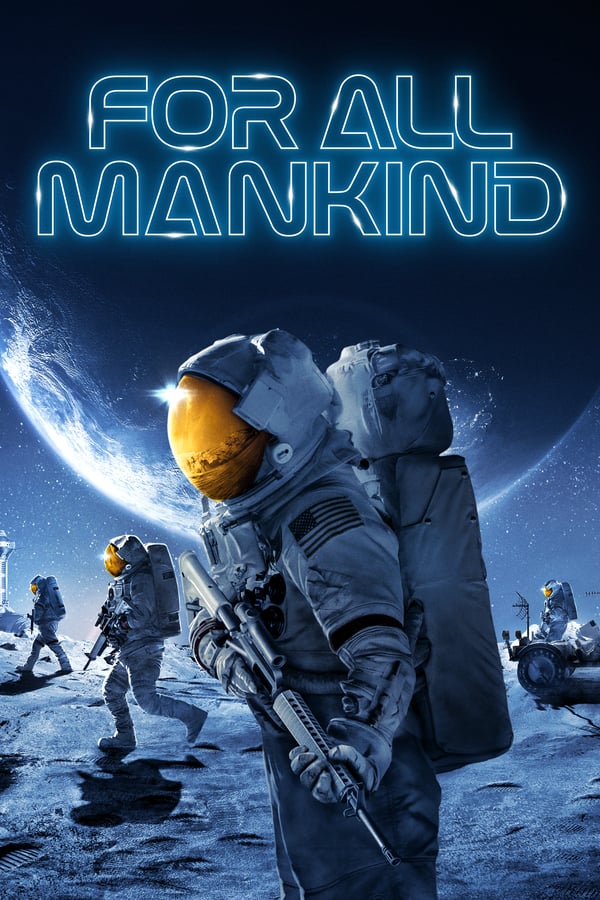 Genre
Sci-Fi & Fantasy, Drama, War & Politics
Cast
Joel Kinnaman, Michael Dorman, Wrenn Schmidt
Created by
Ronald D. Moore, Ben Nedivi, Matt Wolpert
Alternate histories don't always work, usually because they spend too much time emphasizing the differences between their imagined version of the past and what actually happened. On For All Mankind, though, alternate history because downright exhilarating. The show tells the story of what might have happened if the Russians had landed on the moon just days before the Americans, and creates a world that is just slightly better off than the one we actually live in. Following the space race in the aftermath of that cataclysmic change, it becomes a show about people daring to do great things, even when those things are hard.
The Manual streaming roundup
The Crown (2016)
Cast
Olivia Colman, Emma Corrin, Tobias Menzies
The Crown should not be one of the greatest shows on TV, and yet, that's exactly what it is. The show follows Queen Elizabeth II's reign from the time she was crowned through the early 21st century. Although it has yet to complete its run, The Crown has already proved that a show about some of the most privileged people on the planet doing what they can for their country even as they squabble amongst themselves can be riveting TV. Thanks to some outstanding performances from two separate casts, the show has proven to be one of the best on TV and is utterly deserving of all the awards it's already been showered with.
Never Have I Ever (2020)
Cast
Maitreyi Ramakrishnan, Poorna Jagannathan, Jaren Lewison
Created by
Mindy Kaling, Lang Fisher
Netflix makes plenty of bad shows, but they also make a few genuinely great ones. Never Have I Ever falls into that second camp, and through its first two seasons, follows a second-generation Indian American teenager who is going through the normal trials and tribulations of growing up. Devi, the show's central character, isn't exactly a good person, but she is deeply compelling, and the show's love triangle manages to remain remarkably inoffensive, in part because both of the men in question are pretty decent dudes. Never Have I Ever has been great through its first two seasons, and a third is already on the way.
Sex Education (2019)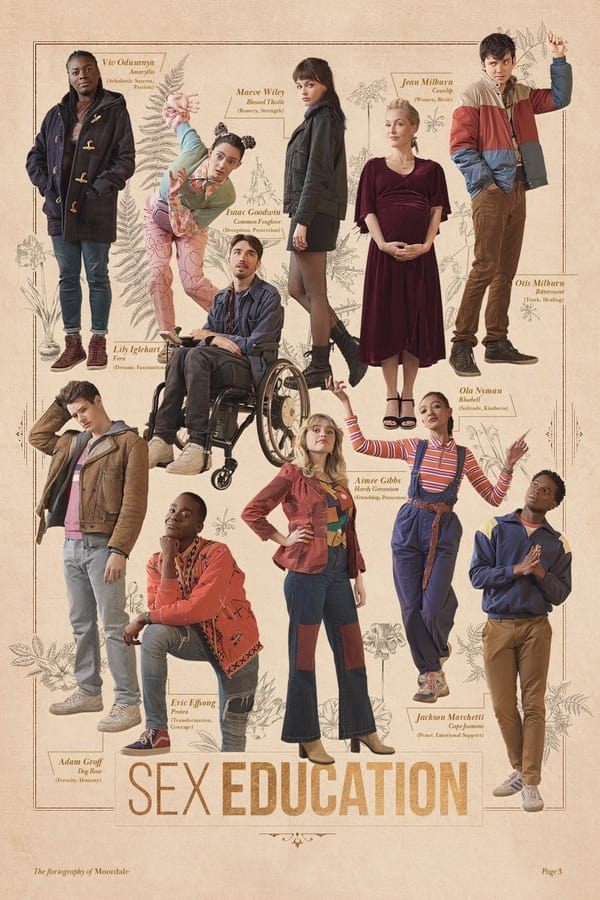 Cast
Asa Butterfield, Gillian Anderson, Ncuti Gatwa
Sex Education is so smart about how hard it is to be young and horny, and it never makes either of those things into a joke. The show, which follows the son of a sex therapist as he navigates his own sexual evolution and the evolution of those around him, is brilliant in its depiction of British teens just trying their best not to hurt anyone. Sex Education has time for every one of its characters, even those who start out seeming like total villains. It's to the show's immense credit that every member of the cast feels like a real person, and if you aren't already watching the show, you should begin doing so immediately.
You're the Worst (2014)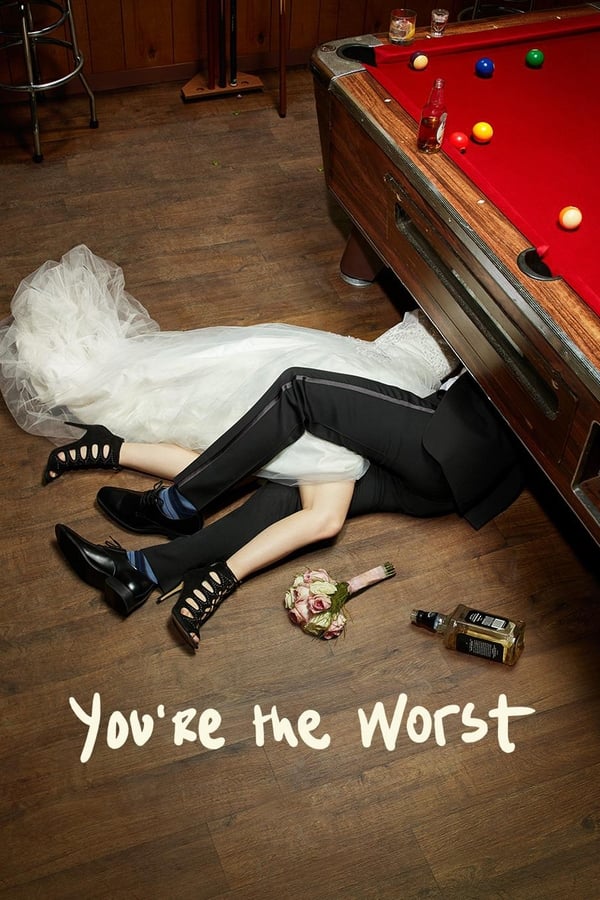 Cast
Chris Geere, Aya Cash, Desmin Borges
You're the Worst is sometimes billed as an anti-romcom, and that's true to some extent. The show follows two supposedly terrible people who fall for each other and wind up trying to make a monogamous relationship work. It's often brutally honest in its depiction of the terrible characters as its center, but You're the Worst is also loving about all the ways that being with another person can sometimes feel impossible. Thanks in particular to a brilliant performance from Aya Cash, even the weaker moments of You're the Worst still hit. It's a show about finding your soul mate and deciding to be with them forever.
Editors' Recommendations