TV isn't the first thing that comes to mind when mentioning Apple. The mega-corporation is best known for its technology, and its streaming service is just one way that it complements all the other things that Apple does for the average consumer. Although Apple TV+ may not be the most essential streaming service, at least for the company it's a part of, that doesn't mean it hasn't produced its fair share of fascinating original shows.
Already, Apple TV+ has produced a vast array of programming ranging from comedy to drama, and they've managed to attract some pretty big creative minds to their platform. While not everything they've done has been a success, Apple has already created some of the biggest shows on TV. With new releases like Severance and Acapulco, things are heating up for the streaming platform in the spring.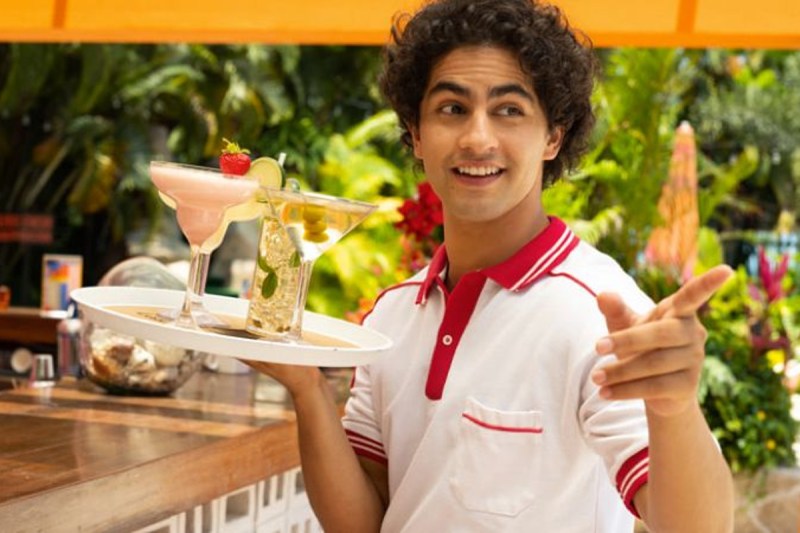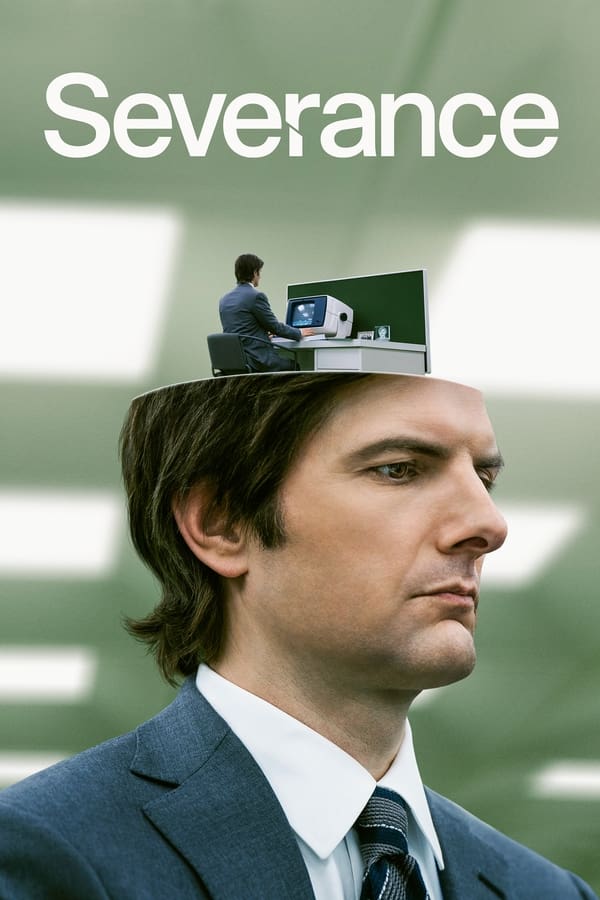 Cast
Adam Scott, Britt Lower, Patricia Arquette
One of the best shows to come from Apple TV+ is the new science fiction series from Ben Stiller. Severance follows Parks and Rec star Adam Scott as an office worker who only half-realizes he's trapped in a nightmarish dystopia. At Lumon Industries, a mysterious biotech firm, employees are given a brain implant that severs their work selves from their personal selves, with no shared memories between them. A mysterious former colleague (Britt Lower) soon appears outside of work, however, leading to a strange and eerie odyssey to find the truth about Lumon and their role there.
Also starring John Turturro, Christopher Walken, and Patricia Arquette in an all-star cast, this one is a perfect fit for dark sci-fi suckers.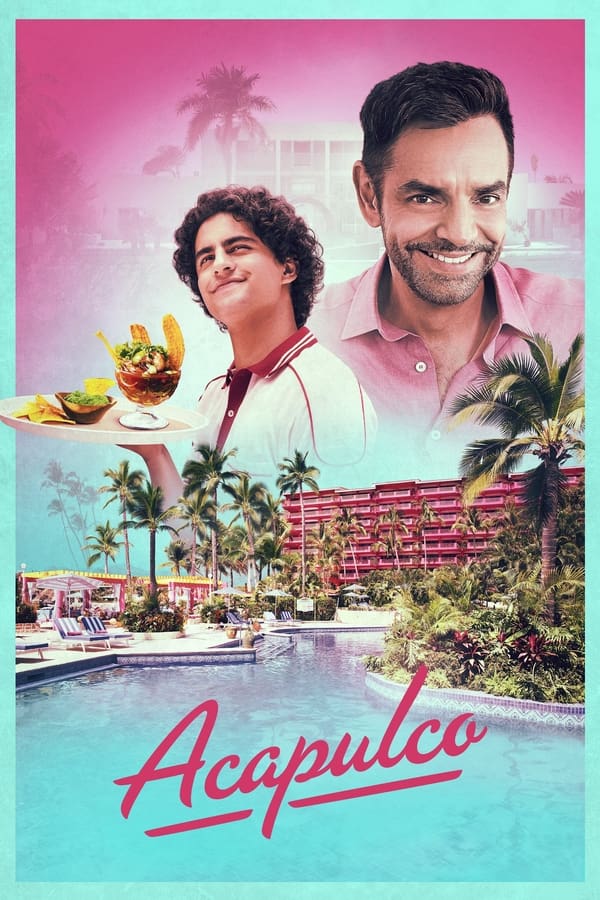 Cast
Eugenio Derbez, Enrique Arrizon, Raphael Alejandro
Created by
Jason Shuman, Austin Winsberg, Eduardo Cisneros
In 1984, Máximo Gallardo's (Enrique Arrizon) dream comes true when the young man who grew up in Acapulco lands the job of a lifetime at the vacation destination's hottest resort, Las Colinas. The new cabana boy, however, soon realizes that working with Las Colinas guests and employees will be far more complicated than he ever imagined. In order to succeed, Gallardo must learn to navigate a demanding clientele, a mercurial mentor, and a complicated home life, without giving in to a multitude of temptations or deadly shortcuts.
A south-of-the-border coming-of-age story, a talented ensemble cast, and smart humor uplifts the first season. Acapulco works its charm as a sweet, nostalgic narrative.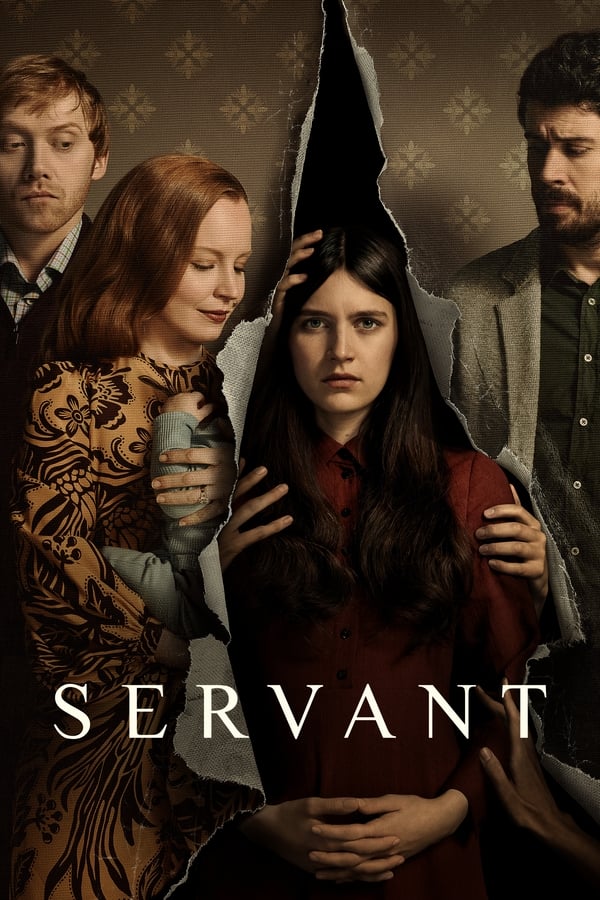 Cast
Lauren Ambrose, Toby Kebbell, Rupert Grint
Created by
Tony Basgallop
If you're a fan of the dark and unsettling, Servant's hair-raising weirdness is for you.
Lauren Ambrose plays Dorothy Turner, a woman grieving the death of her infant son. Her at-wits-end husband, Sean Turner (Toby Kebbell) and concerned brother Julian Pearce (Rupert Grint) help her through grief with a last-ditch effort — a life-like doll as a surrogate. Not helping matters is a new nanny who plays into the game way too well. Guess how things go from here.  Cracks in reality and the supernatural shining through an opening.
Servant is a combination punch between M. Night Shyamalan and series creator Tony Basgallop, serves up a potent mystery with the pitched thrills audiences expect from Shyamalan project, bubbling in the strange and macabre to amp up the creep crawls to a spicy pique.
The Manual streaming roundup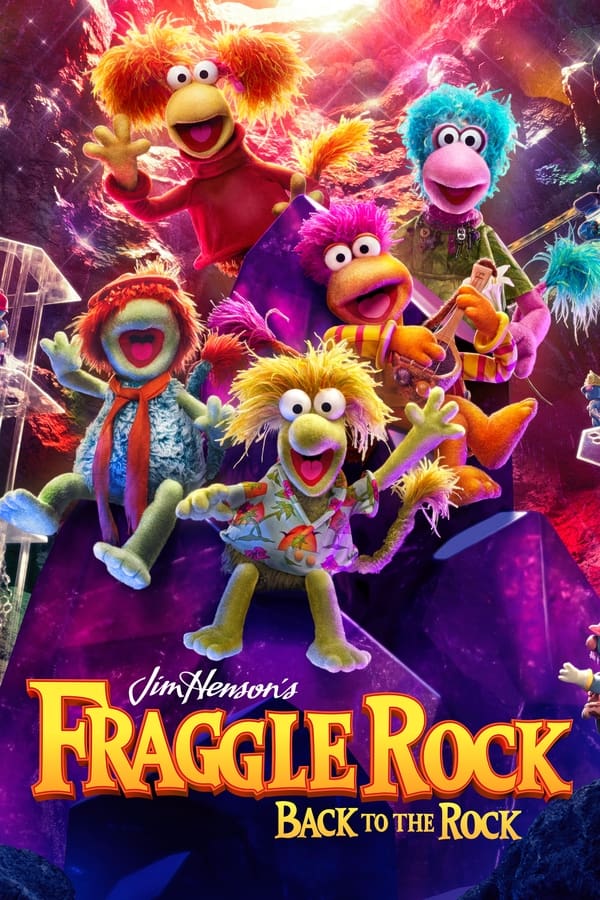 Genre
Kids, Animation, Comedy
Cast
Lilli Cooper, John Tartaglia, Dave Goelz
From one of the darkest shows to maybe its lightest, we all can find joy with the Fraggles. First conceived by Jim Henson and appearing in 1983, the Fraggles represented an uncomplicated love of their world, sharing it in an embrace of each other. The 2022 revival, fortunately, captures that colorful musical riot once again.
Fraggle Rock: Back to the Rock, reanimates Henson's puppets, leaning on the classic cinematography that endeared the Fraggles to audiences in the first place. The new version is still undoubtedly a show made for kids, but lessons apply to people of all ages. Couple this with an undemanding delight at life and you have a wonderful, nostalgic romp worth taking in.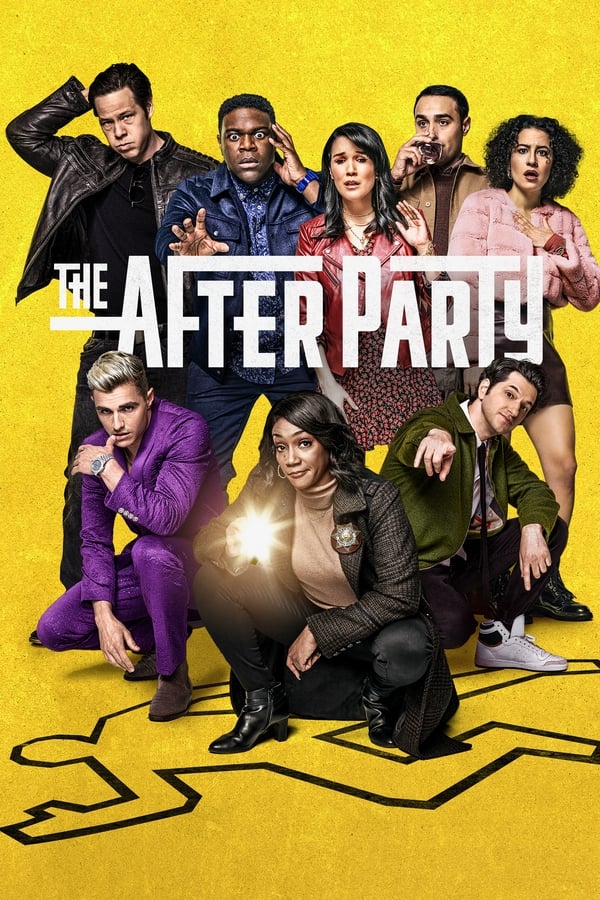 Genre
Mystery, Comedy, Crime
Cast
Tiffany Haddish, Sam Richardson, Zoe Chao
Created by
Christopher Miller
This drama-comedy combines two of TV viewers biggest draws: True crime and high school reunions.
Christopher Miller and Phil Lord's The Afterparty features a star-studded ensemble cast that finds themselves unwitting suspects in a murder investigation when the host of their reunion's afterparty turns up dead on the cliffs next to his beachside mansion. What follows is a delightful dive into each character as they're interrogated by the case detective. In a wonderful perspective twist, each episode changes formats to reflect each person's answers to police questions. Turning from musical to rom-com to animation, The Afterparty is an engrossing genre feast held together by a magnetic whodunnit.
At once, you've never experienced an America like this and you experience this America every single day — it depends on your perspective.
Little America is a touching anthology series that goes beyond hyperbolic headlines to put people together in desultory groups to reveal the hilarious, romantic, and surprising stories of immigrants in America. Immigration is always an issue and these individual stories turn banal arguments into relevant, human stories. Join Africans, Asians, and Latinos in heartfelt, high-spirited immigrant journeys that reveal a country's inspirational and relatable soul.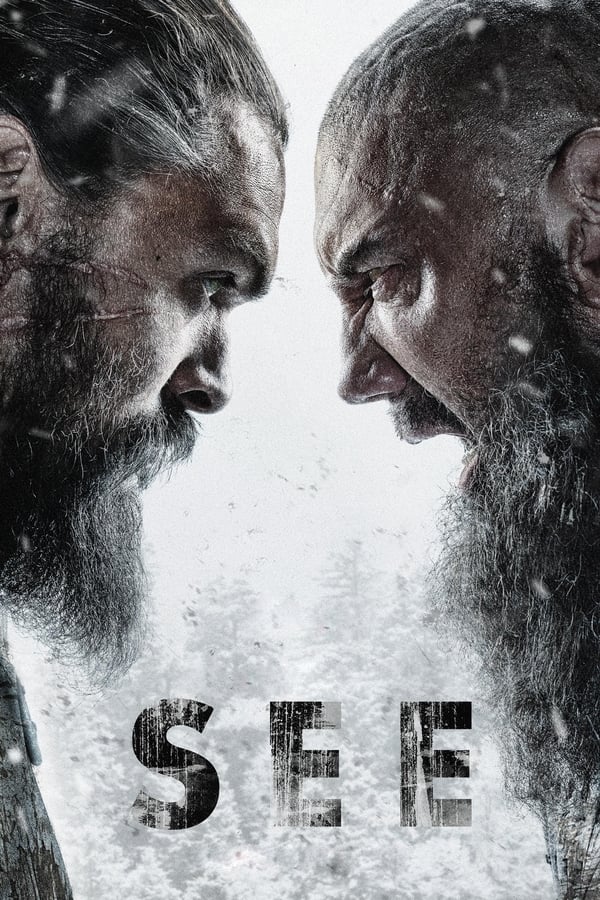 Genre
Drama, Sci-Fi & Fantasy, Action & Adventure
Cast
Jason Momoa, Sylvia Hoeks, Hera Hilmar
This epic action drama is set in a world large enough for Jason Momoa, who plays Baba Voss, the father of a set of twins born with sight in a world of the blind.
The footage is truly epic and Momoa gives a great performance fighting against a blind world that does not take kindly to these new human births. Season 1 received average reviews but in Season 2, See takes off, pitting Voss and his younger brother Edo (Dave Bautista) as standing up for a progressive race amidst hatred of the new and political upheaval. Slick action and tremendous scenes helped to earn the series a third season that has already wrapped filming and is eagerly awaited by fans.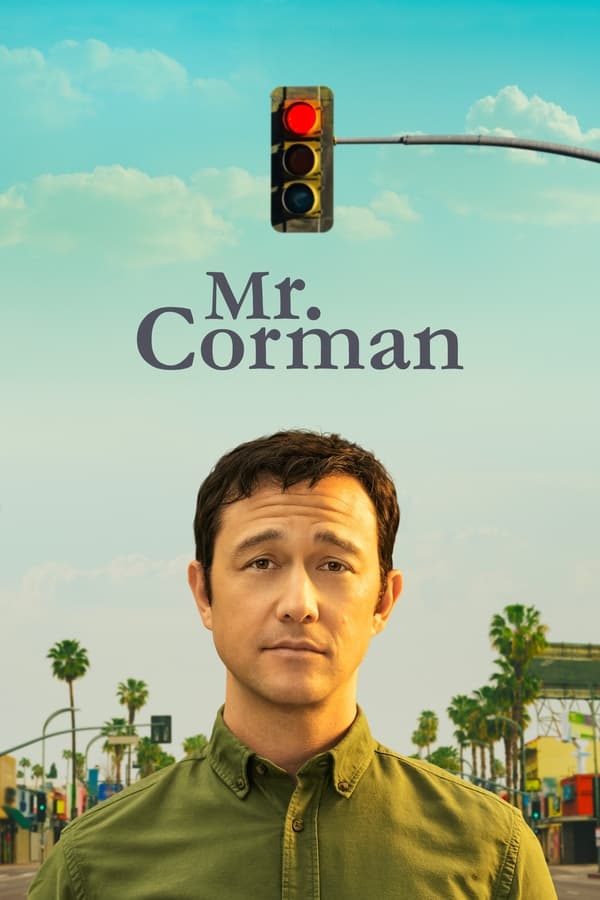 Cast
Joseph Gordon-Levitt, Arturo Castro
Created by
Joseph Gordon-Levitt
Apple's plotline for Mr. Corman seemingly describes modern life for just about every millennial: "Anxiety-ridden, the titular Mr. Corman questions what he's doing with his life and whether he's a good person that deserves good things." Who can't relate?
Josh Corman (Joseph Gordon-Levitt) is now a fifth-grade teacher after failing as a musician. He's also reeling from a recent breakup, and the stress is bubbling into self-destructive behavior. The man feels like a ticking time bomb, going through the motions in tense relationships with students, family, and friends. 'Accidents' happen, arising out of Corman's uncaring and uncouth behavior. The man doesn't seem to savor anything anymore, and is becoming a disappointment to the people around him.
If this sounds desperate, it is, but amidst this disarray is a purpose that Mr. Corman seems to be stumbling toward. Apple chose not to re-up this show for a second season, but it's worth a relatable ride on its pessimistic 10-episode train.
Cast
O'Shea Jackson Jr., Isaiah R. Hill, Quvenzhané Wallis
Created by
Reggie Rock Bythewood
Too often we view the lives of elite athletes as gifts that should be easily managed and ignore the pressure that comes from being one of the chosen. Swagger sweeps away that myth in a sweaty yet smooth groove.
Isaiah R. Hill plays Jace Carson, a basketball prodigy who must navigate the gauntlet of pressure and expectations if he's going to overcome massive odds to embody what it truly means to have swagger. Inspired by the experiences of NBA superstar Kevin Durant, Reggie Rock Bythewood's drama also stars O'Shea Jackson Jr. as a coach working in the high-stakes world of elite youth basketball. In this exploration of the AAU basketball world in the nation's capital, players, families, and coaches all walk a fine line between dreams and ambition, and opportunism and corruption.
Arriving ready to play, Swagger swings audiences right into the action and doesn't let go until the final buzzer sounds.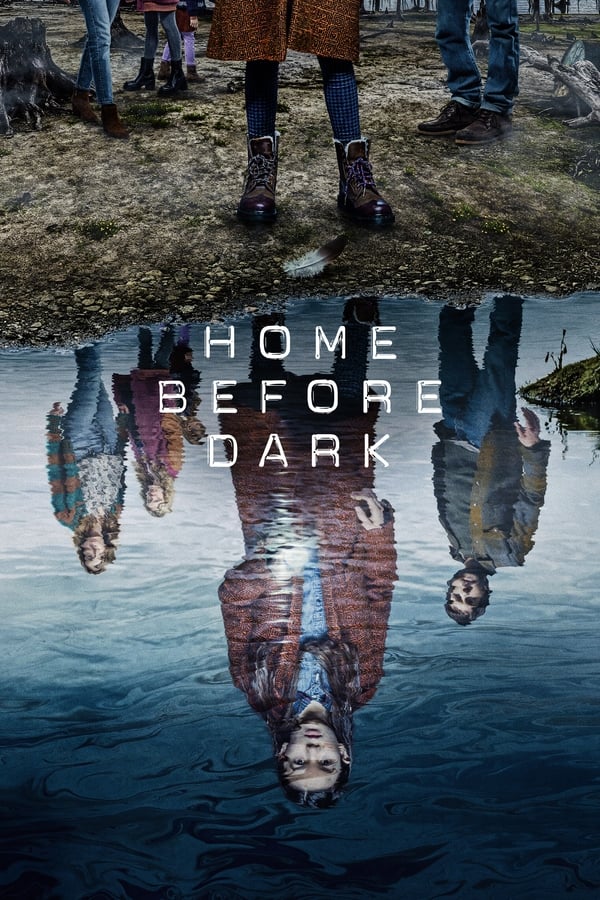 Cast
Brooklynn Prince, Jim Sturgess, Abby Miller
Created by
Dana Fox, Dara Resnik Creasey
Home Before Dark has undeservedly flown under the radar on Apple TV+. 
After breaking out as a young star in 2017's The Florida Project, Brooklynn Prince leads Home Before Dark as Hilde Lisko, a real-life teenage journalist. After moving from Brooklyn to the small lakeside town her father left behind, Lisko's dogged pursuit of the solution to a decades-old cold case uncovers secrets that everyone in town, including her own father, tried hard to bury.
Both the show's mystery and another fantastic acting performance from Prince were met with critical acclaim. Join Lisko on the hunt in the appropriately named Erie Harbor and you won't be able shake the story until the kid-journalist cracks the case.
Editors' Recommendations