There are only so many things to do to stave off boredom these days. While Netflix has a wide variety of the best movies and shows to stream, you will eventually find yourself getting tired of just staring at a screen. Luckily, there is a wonderful solution to this problem: Movie drinking games.
There is a movie drinking game for pretty much any film you can imagine, but if you're looking for a collection of some of the best, you've come to the right place. Once you see something that looks like fun, just grab a case of cheap beer and get started. You can also check out our guides for board games and card drinking games as well.
Machete Kills (2013)
A film that is absolutely meant to be over the top (and does so with riveting gusto), Machete Kills is a ridiculous and arguably fun movie to watch. Pretty much anyone who willingly turns this movie on probably has a drink in their hand, so we're going to suggest to you how much and how often to drink it.
Drink when:
Sofia Vergara shoots bullets out of her breasts.
A woman confesses how attracted she is to Machete.
Someone gets decapitated.
Someone mispronounces Machete.
Machete speaks in the third person.
Somebody performs unnecessary acrobatics.
Chug when:
You see someone from Spy Kids (Antonio Banderas, Alexa Vega) and keep it up till they're off-screen.
Finish your drink when:
Mel Gibson takes his final form.
Nacho Libre (2006)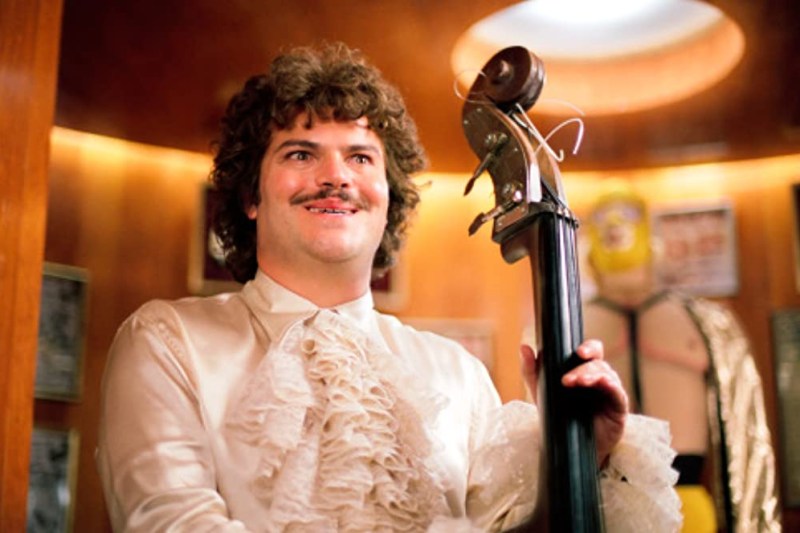 This off-beat comedy will be enjoyable to many but especially those who enjoy the comedy styles of Napoleon Dynamite. Sit down with a beer or two and maybe some 'nachooooooos' to unlock your inner Luchador.
Drink when:
Nacho starts singing something.
You hear the cry of an eagle.
People talk about pants.
Nacho looks off into the distance.
Nacho says "Take it easy!"
Something complex is summarized as a sin.
Chug when:
Nacho says, "Nachooooooo," and don't stop until he is finished.
Finish your drink when:
Nacho unlocks his eagle powers.
Monty Python and The Holy Grail (1975)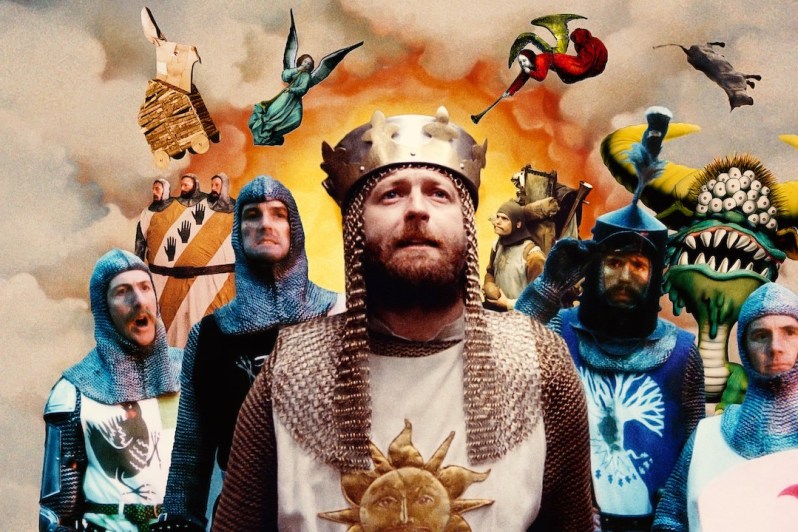 British humor, silliness, and swordplay take the stage in this wonderful and classic comedy. Like any low-budget film, this glorious movie pairs best with some low-budget beer.
Drink when:
There are butt trumpets.
Someone says, "I'm not dead yet."
Lancelot kills someone.
The Black Knight loses a limb.
The king is ignored by someone.
A cat screams.
Someone runs away.
Finish your drink when:
Twilight (2008)
The idea for this intended teenage vampire erotica was said to have come to the Mormon author in a dream, so we've dreamed up some ways to actually enjoy this film, and it involves alcohol.
Drink when:
A vampire is running fast but the effects are so bad they make you laugh.
Bella does that weird lip bite thing.
One of the vampires gets nice and sparkly.
Edward says or does something extremely creepy, and Bella finds it romantic.
Any vampire hisses at something.
Edward seems to be in pain.
Take a shot when:
Finish your drink when:
You actually see Jacob turn into a werewolf.
Black Mirror: Bandersnatch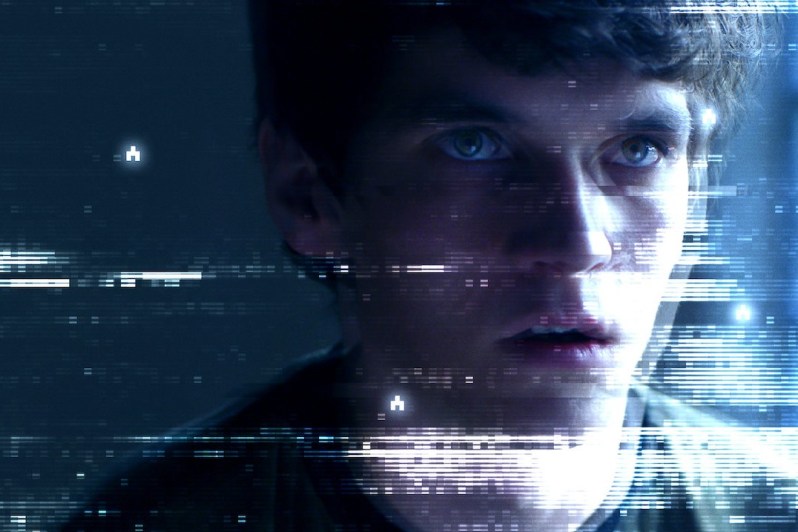 If you thought that movie drinking games were interactive enough just because you're getting drunk, you're dead wrong. Bandersnatch adds a "choose-your-own-adventure" element that changes the game entirely.
Drink when:
Someone says "Bandersnatch."
Netflix is mentioned.
You have to make a choice.
You have to repeat part of the movie.
Someone smokes or does drugs.
Someone mentions a parallel universe.
Someone dies.
Finish your drink when:
Mortal Kombat (1995)
This hilariously campy movie adaptation of the classic video game fighting series is a great accompaniment to a drink or two. That being said, try not to attempt any of the moves you see on the screen at risk of hurting yourself.
Drink when:
Johnny Cage decides to be a jerk.
Raiden talks with the Elder Gods.
Scorpion says, "Get over here!" or "Come here!"
Someone actually says Mortal Kombat.
Someone says "Finish him" in any context.
Johnny Cage takes his sunglasses off or puts them on.
Finish your drink when:
Goro takes a kick to the groin.
Bee Movie (2007)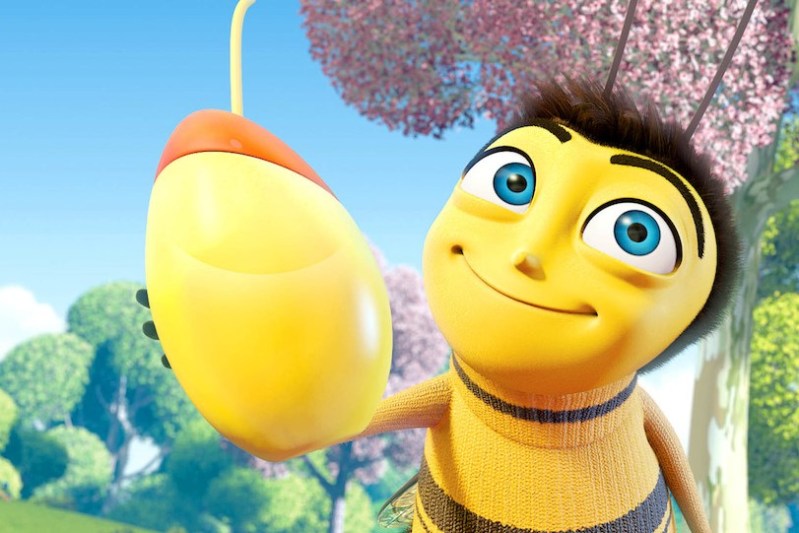 Arguably one of Dreamworks' worst animated movies to date, Bee Movie has been the subject of much ridicule online. Of course, that level of ridicule has elevated it to an almost cult status — making it worthy of a watch with a drink in hand.
Drink when:
Someone says "Bee."
Someone says "Honey."
There is a bee pun.
Someone gets stung.
There is a breaking news sequence.
Bears are referenced.
Finish your drink when:
You regret watching this movie.
You feel sad about the bees.
Underworld (2003)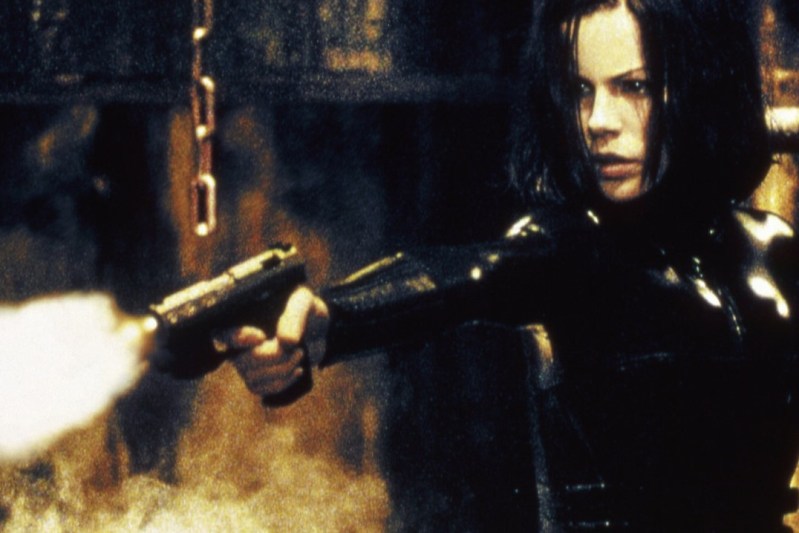 Lycans, vampires, and violence anyone? Underworld takes sci-fi action to an entirely different level with Kate Beckinsale in tight leather pants.
Drink when:
Lycans transform.
Selene's eyes change color.
Something is killed.
Selene lands on her feet.
Someone says "Lycan."
Someone says "Vampire."
A weapon is fired.
Finish your drink when:
Someone's head gets sliced in half.
Superbad (2007)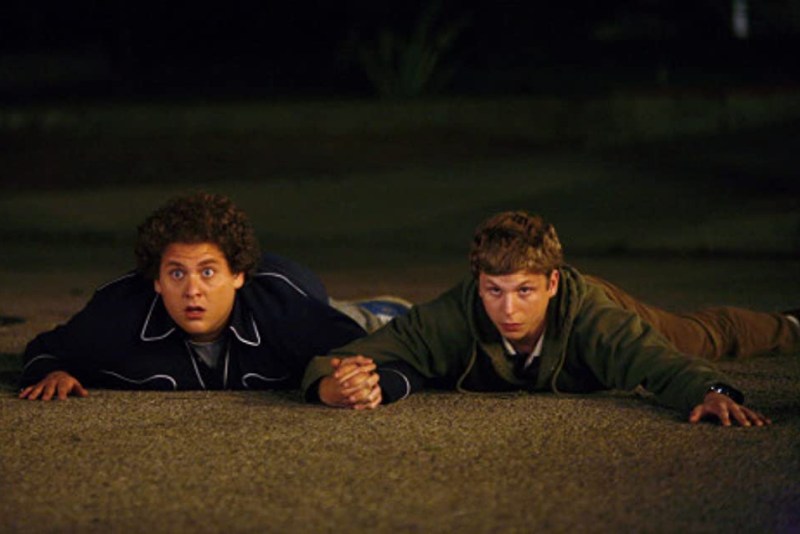 Full of raunchy, crude humor, Superbad is an ode to all the high school nerds who wanted to be cool. Since the main goal of this movie is to drink alcohol, why not join the fun? This is one of the best Seth Rogen movies and one of the best comedies on Netflix.
Drink when:
Someone says McLovin.
A euphemism for penis or vagina is used.
Seth's eyes open really wide before he freaks out or yells.
Anytime someone mentions Goldschlager vodka.
Chug:
Finish your drink when:
Any of the three friends finally get laid.
Total Recall (1990)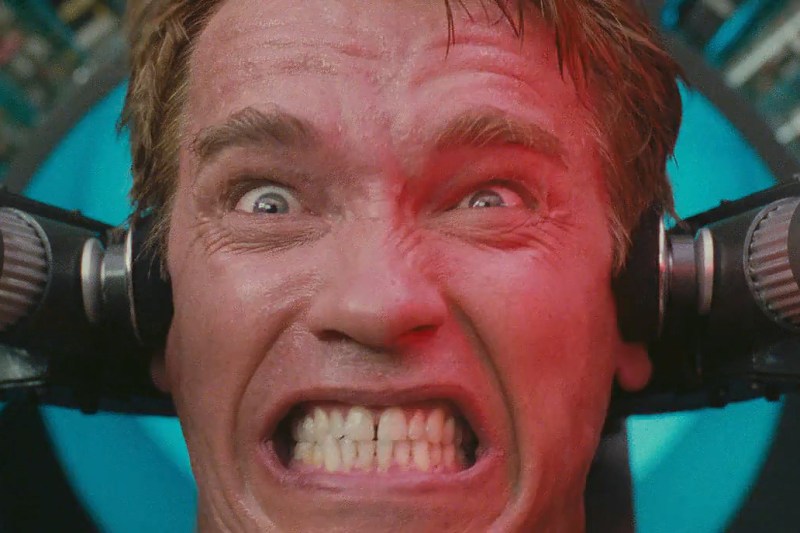 The unintentionally comical yet incredibly awesome 1980s action flick Total Recall is one of the greats, but it definitely gets better if it's viewed more as a sci-fi comedy. This is also one of the best Arnold Schwarzenegger movies of all time.
Drink when:
The really obvious dummy head is used for special effects.
You hear Arnold's famous Arnold sounds while he struggles or fights or something.
Whenever someone says "Mars."
When Arnold shamelessly calls a woman a derogatory name.
Richter is unintentionally hilarious.
Take a shot when:
You get to the famed trip nip scene. You'll know what it means.
Finish your drink when:
It was all just a dream. Or was it? Or wasn't it?
Editors' Recommendations