There are only so many things to do to stave off boredom these days. While Netflix has a wide variety of the best movies and shows to stream, you will eventually find yourself getting tired of just staring at a screen. Luckily, there is a wonderful solution to this problem: Movie drinking games.
You can come up with some sort of drinking game for pretty much any movie you're watching. On this list, though, you'll find some of the very best drinking games you can play with movies that are now available on Netflix. Once you see something that looks like fun, just grab a case of cheap beer or whatever your preferred drink might be and get started. You can also check out our guides for board games and card drinking games if you're looking for a game that doesn't involve a screen at all.
Monty Python and The Holy Grail (1975)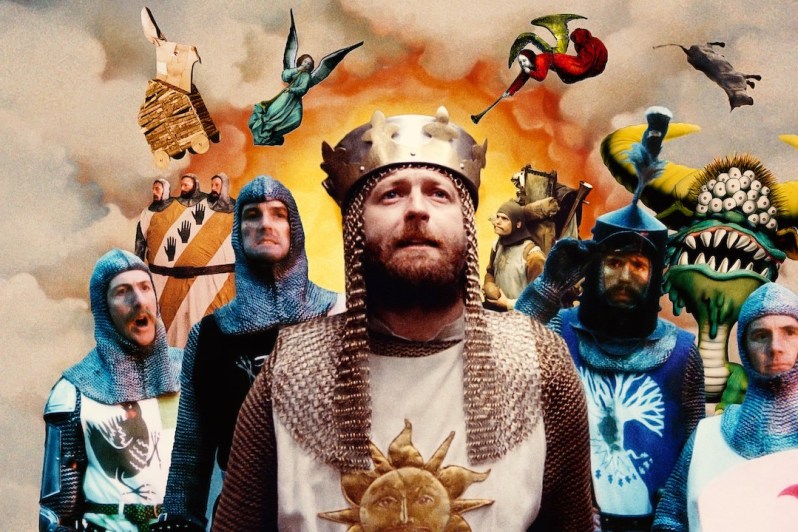 British humor, silliness, and swordplay take the stage in this wonderful and classic comedy. Like any low-budget film, this glorious movie pairs best with some low-budget beer.
Drink when:
There are butt trumpets.
Someone says, "I'm not dead yet."
Lancelot kills someone.
The Black Knight loses a limb.
The king is ignored by someone.
A cat screams.
Someone runs away.
Finish your drink when:
Black Mirror: Bandersnatch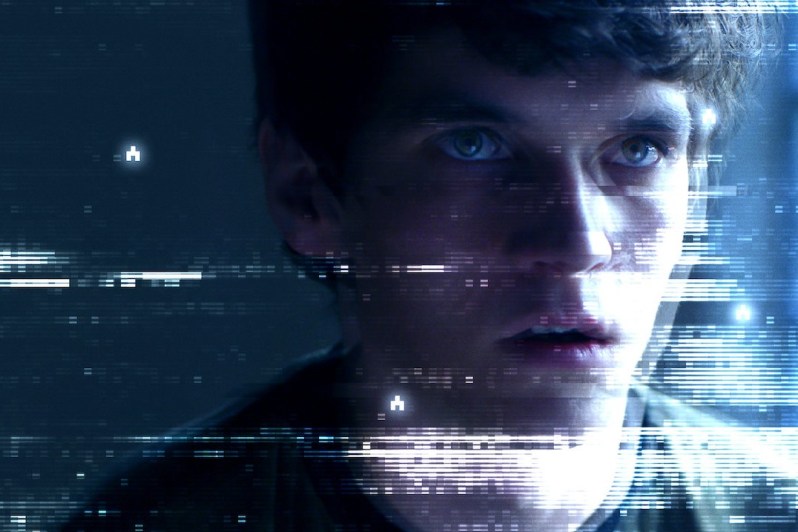 If you thought that movie drinking games were interactive enough just because you're getting drunk, you're dead wrong. Bandersnatch adds a "choose-your-own-adventure" element that changes the game entirely.
Drink when:
Someone says "Bandersnatch."
Netflix is mentioned.
You have to make a choice.
You have to repeat part of the movie.
Someone smokes or does drugs.
Someone mentions a parallel universe.
Someone dies.
Finish your drink when:
tick, tick…BOOM!
The perfect movie to drink along to if you're among singers or the theatrically inclined, tick, tick…BOOM! is all about struggling artists, and features plenty of singing.
Drink when:
Anyone spontaneously bursts into song.
Bradley Whitford shows up.
You happen to spot a theater legend.
Anyone alludes to Jonathan Larson's musical Rent.
Someone runs dramatically through New York City.
Jonathan Larson mentions running out of time.
Finish your drink when:
Gerald's Game
A hallucinogenic, ultimately triumphant thriller, Gerald's Game follows a woman who finds herself chained to a bed with no obvious solution for escaping from her predicament.
Drink when:
Something new appears in the shadows.
Jessie passes out.
A dead character tries to help Jessie work through a problem.
Jessie discovers or remembers a new piece of information.
A single character speaks uninterrupted for more than 30 seconds.
Finish your drink when:
Jessie finally manages to cut her own hand off.
Fear Street: 1994
An ode to the horror movies of the '90s, Fear Street is set in a cursed town where young people just keep dying without any real explanation.
Drink when: 
You recognize a '90s horror trope.
The main character does anything particularly angsty.
You notice a brief cameo from someone famous.
You see any flannel.
You hear an iconic early '90s jam.
A character unexpectedly survives danger.
Finish your drink win: 
Someone dies in horrific/brutal fashion.
Eurovision Song Contest: The Story of Fire Saga
A delightful romp about a small-time Icelandic group who inadvertently find themselves competing at the annual Eurovision song contest.
Drink when: 
Anyone's accent seems to slip.
Pierce Brosnan seems to disapprove of his son Will Ferrell.
Rachel McAdams starts to sing.
"Ja Ja Ding Dong" is performed.
Demi Lovato shows up on screen.
Dan Stevens does anything unusually hot.
Finish your drink when: 
Fire Saga finally manages to win Eurovision.
It Follows
If you want to get drunk and be terrified at the same time, check out It Follows. The movie follows a young girl who has to vanquish the demon chasing her to avoid passing it on to someone else.
Drink when: 
Any figure looms ominously in the background.
Anybody you're watching with jumps.
Any two characters have sex.
Anyone seems confused or doesn't believe the main character.
The main character attempts to confront the monster following her.
Finish your drink when: 
The central friend group thinks they've finally vanquished their assailant.
RRR
A movie that's a total blast whether you're drunk or sober, the joy of this saga about two friends who are driven apart by imperial conflict will only be enhanced by the presence of alcohol.
Drink when: 
Any white character does something insane or stupid.
Either central character does some sort of absurd stunt.
Editors' Recommendations