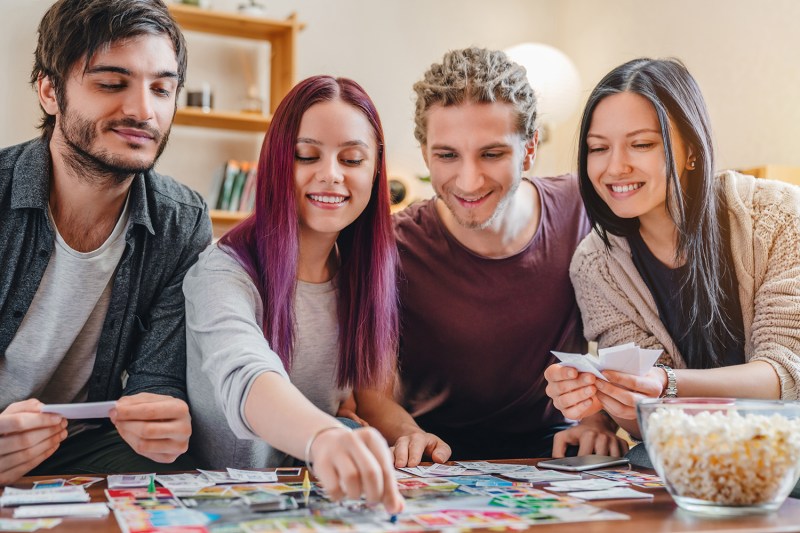 One bright spot in this new world that stays home way more often is the resurgent popularity of board games. Board games have always been a staple in homes and a way to pass the hours while spending time with family and friends, especially when games with playing cards just aren't cutting it anymore. Board games are a fantastic way to stave off boredom, allow people to get to know each other on a deeper level, help escape real life for a few hours, and even make for a useful housewarming gift. The genre has certainly come a long way since the days of chutes, ladders, "Go To Jail" cards and creating words with wooden tiles.
The popular games of past generations pale in comparison to the best board games of today. For example, every game of Life, Clue, and Monopoly was essentially the same, but every single board game on this list makes for an incredible night of fun because the gameplay creates different scenarios every single time. And yes, we included a version of Monopoly — but a much cooler and updated version. Here's our list of the best board games that are sure to keep players of all skill levels and ages occupied for a few hours.
Related Guides
Ticket to Ride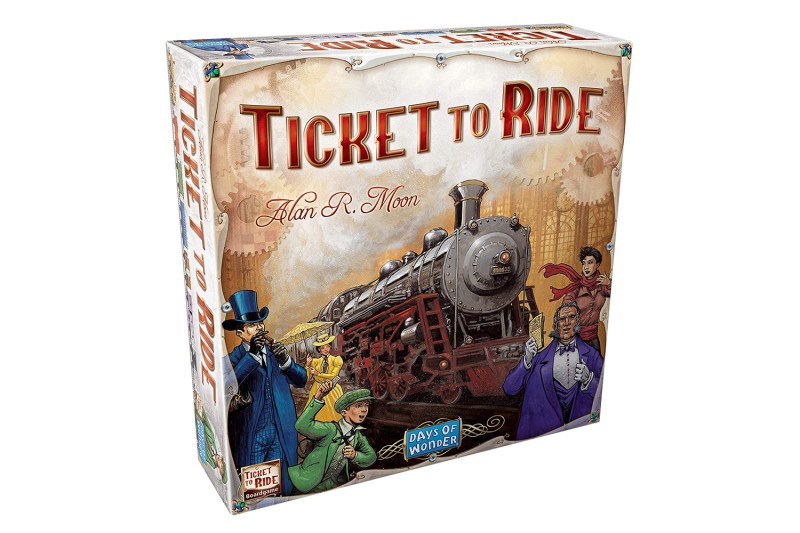 Ticket to Ride is an award-winning, cross-country train adventure game where players collect train cards, staking claim to railway routes connecting North American cities. The longer the routes, the more points a player earns. The winning player builds the longest continuous railway from city to city. Ticket to Ride is the perfect board game for beginners. It's effortless to learn, but the gameplay differs every time, so the competition never gets boring.
Splendor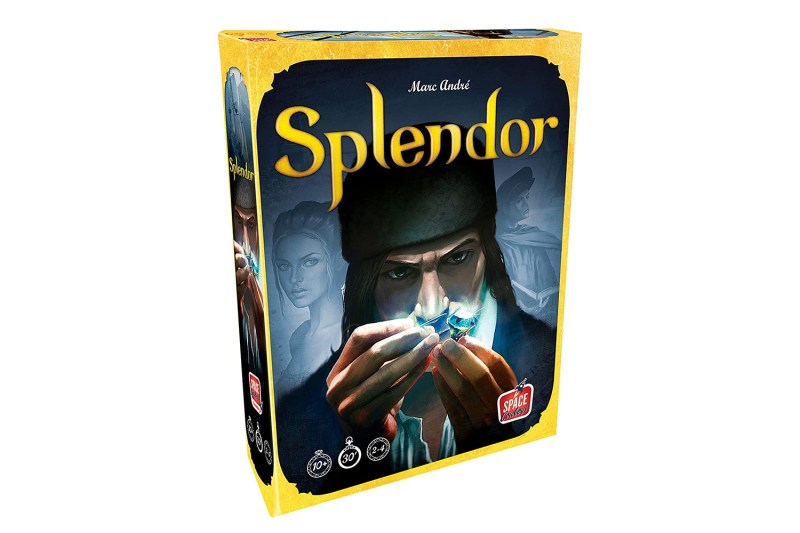 The simple rules and streamlined set collection mechanics make Splendor an excellent board game for younger and less experienced players, yet it offers a new and challenging puzzle every time that will keep competitive players interested. As a wealthy Renaissance merchant, players must acquire mines, transportation, secure precious stones, hire artisans, and create the most fantastic jewelry ever to become the best-known jewelry merchant of them all.
Scythe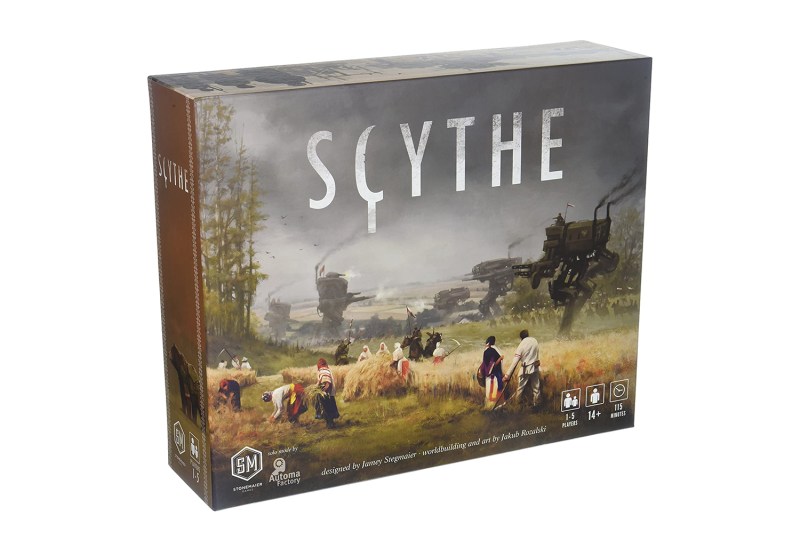 Successfully funded back in 2015 on Kickstarter, Scythe is an engine-building board game set in an alternate-history 1920s. In the game, it's a time of "farming, war, innovation, and valor." Each player represents a fallen leader on a quest to restore their honor and lead a faction of followers back into power. Gameplay for Scythe doesn't involve rounds or phases, which keeps gameplay moving while reducing downtime in between turns. There's also no player elimination, so every participant stays engaged until the end.
Catan
If you and two or three of your buddies are holed up together for the foreseeable future, then why not get into a game that usually takes at least an hour to play? The rules of Catan take a few minutes to grasp, but once you get it, you can go pretty far down the rabbit hole of tactics, trickery, trade, and triumph. And if you and the roomies have already played the OG Catan, why not try one of the many expansion kits or spinoffs, like A Game of Thrones: Catan?
Scrabble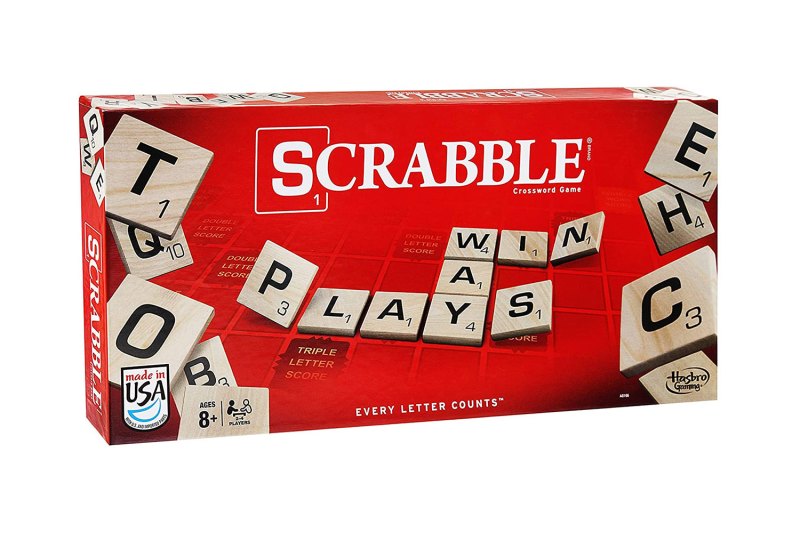 Scrabble is a classic for a reason: It's excellent. This is one of the few games out there that really can be enjoyed by players of any age over 8 or so. Adults can match wits (and words) time and again while parents can go soft on the kids while encouraging development of their language skills. And when you buy the basic version, it's a remarkably affordable game, too. Just don't bump the board.
Gloomhaven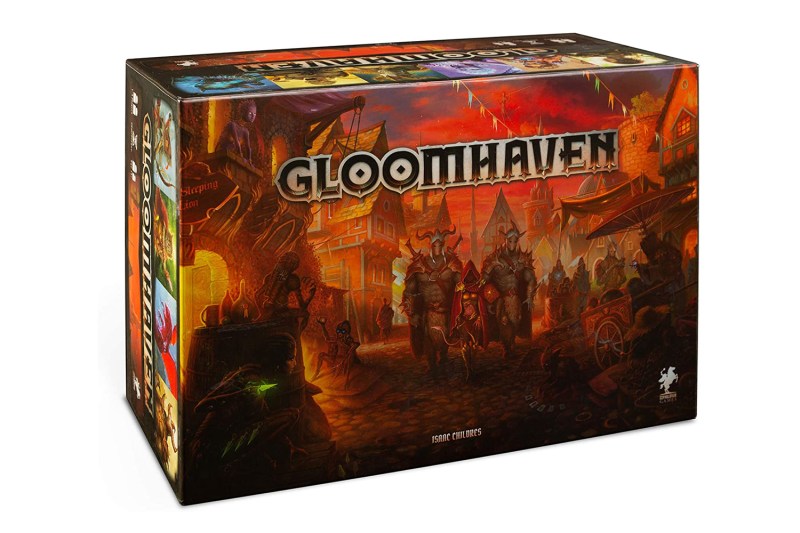 Gloomhaven is similar to those old "Choose Your Own Adventure" books but on a playing board. Ideally played over many sessions, Gloomhaven is a board game with a constantly changing world that forces players to decide how the story continues. Players will take on the role of a wandering adventurer with a unique set of skills and reasons for traveling to this dark corner of the world. Working together out of necessity, players must clear out menacing dungeons and forgotten ruins that will enhance their abilities as the game progresses.
Wingspan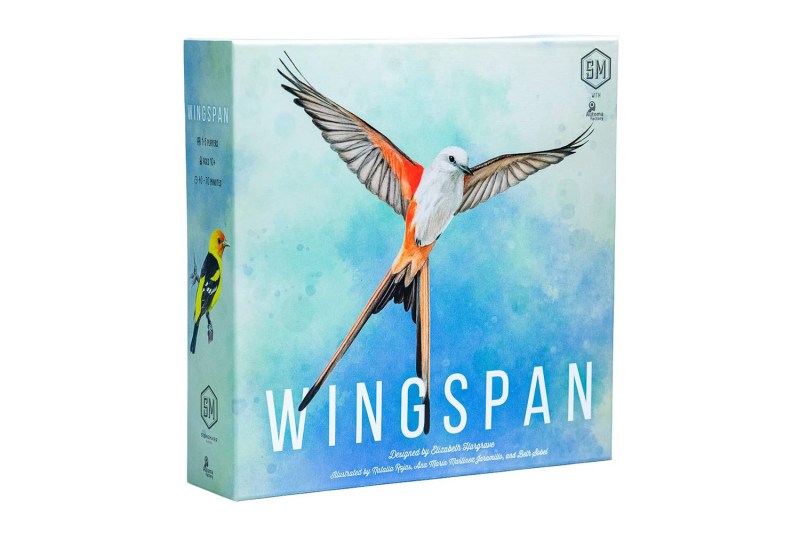 We know what you're thinking, and, yes, this is a game about birds, but it's also a super competitive, card-driven, engine-building game that every board game enthusiast will love. Wingspan also is the winner of the prestigious 2019 Kennerspiel des Jahres award for the best board game in Germany. Players are bird lovers, researchers, bird watchers, ornithologists, and collectors. The point of the board game is to seek, discover, and lure the most attractive birds into your network of wildlife preserves. The player with the most points after four rounds is crowned the winner.
Pandemic Legacy
First birds and now a virus? Fine, maybe a board game about a worldwide virus isn't of interest to most people right now, but Pandemic Legacy is one of the best board games you'll be sorry you didn't play. Pandemic Legacy: Season 1 is an epic cooperative game where each player's decisions in the initial game carry over into future games. Each new game involves new objectives, challenges, and even new rules, and certain events unlock new tools and strategies dealing with each new problem.
Marvel Splendor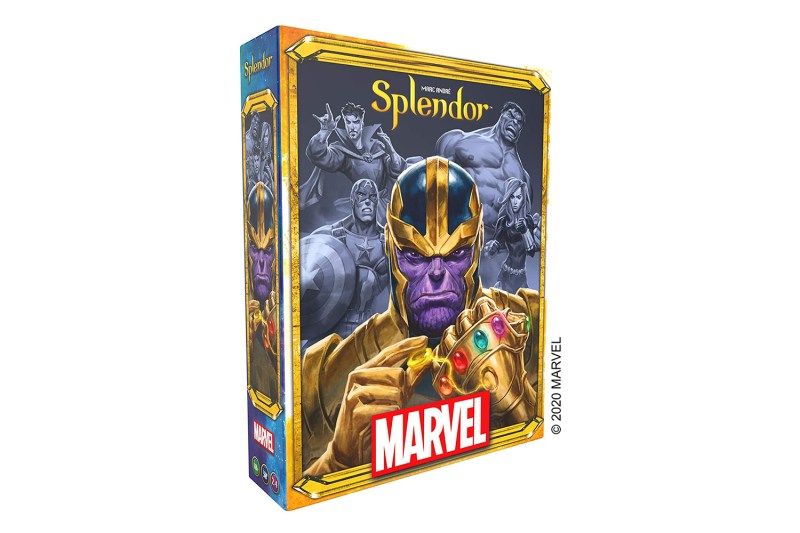 A must-play for any Marvel Cinematic Universe fan, Splendor is a game of drafting and engine building that involves drafting from 90 of the most iconic Marvel characters. Thanos is again trying to end the world (the guy never gives up), and the Infinity Stones are again scattered around the multiverse. Players pick their tokens carefully, recruit characters to gain Infinity Points and bonuses, and recruit more powerful heroes until gathering enough characters, power, and Infinity Points to trigger the Endgame.
Disney Villainous: Despicable Plots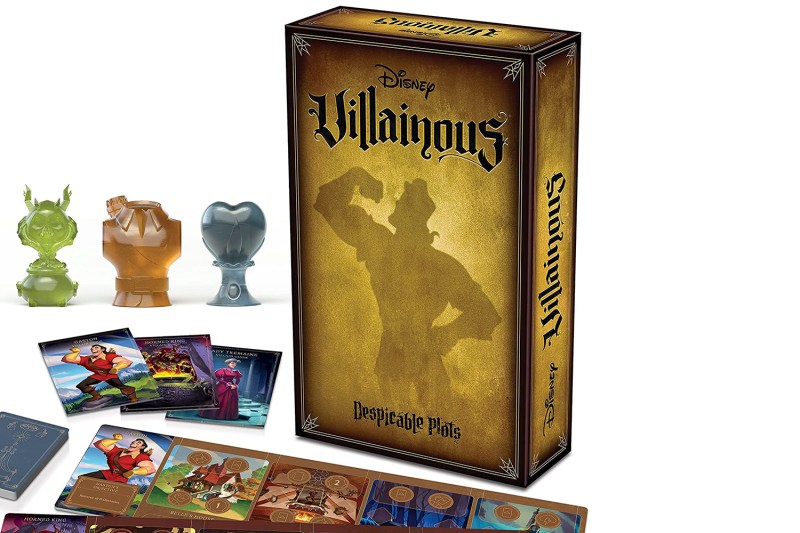 In Villainous: Despicable Plots, each player takes control of one of six Disney characters — Gaston (Beauty and the Beast), Lady Tremaine (Cinderella), the Horned King (The Black Cauldron), Cinderella, Belle, the Beast, Taran, Princess Eilonwy, or Hen Wen. Players work from the villain deck, fate deck, player board, and 3D character cards to help each character reach their fate. Gaston must convince Belle he's the perfect man by removing obstacles from his Realm. Lady Tremaine needs to marry off one of her stepdaughters to the Prince. The Horned King must fill his Realm with Cauldron Born and claim the power of the Black Cauldron. This board game is a must-play for hardcore Disney fans, and this version is compatible with the previous Disney Villainous titles to allow up to six players to play.
Star Wars: Outer Rim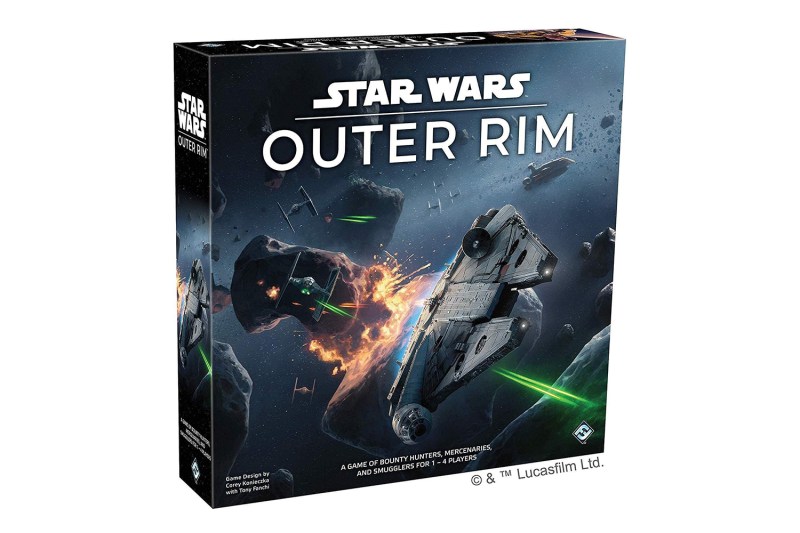 You didn't think we'd leave out Star Wars fans, now did you? Star Wars: Outer Rim is a board game of smugglers, mercenaries, and bounty hunters doing battle in the Star Wars galaxy. Take on the role of an iconic scoundrel — from the cocky Han Solo to the deadly bounty hunter Boba Fett — and collect credits to build your ship and crew. Purchase mods, upgrades, do jobs, and more in your pursuit of becoming the most infamous scoundrel in the Outer Rim.
Mansions of Madness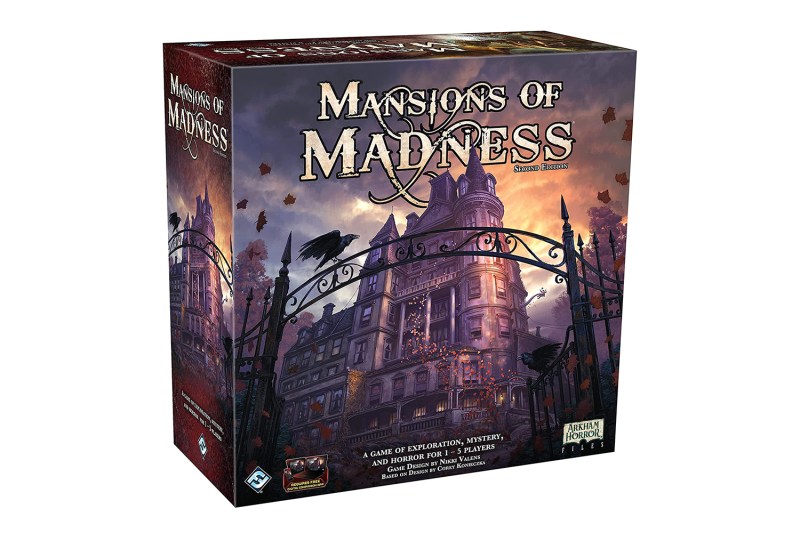 Inspired by the works of H.P. Lovecraft, an American writer of science, fantasy, and horror fiction, Mansions of Madness is a fully cooperative board game that takes players on a harrowing adventure through the dark and desolate town of Arkham. Mansions of Madness offers several thrilling and confounding scenarios, each with a unique and unpredictable map and intricate puzzles with bloodthirsty monsters around every turn. Guide your investigator across dozens of double-sided map tiles to confront these monsters for hours of gaming fun.
Betrayal at Baldur's Gate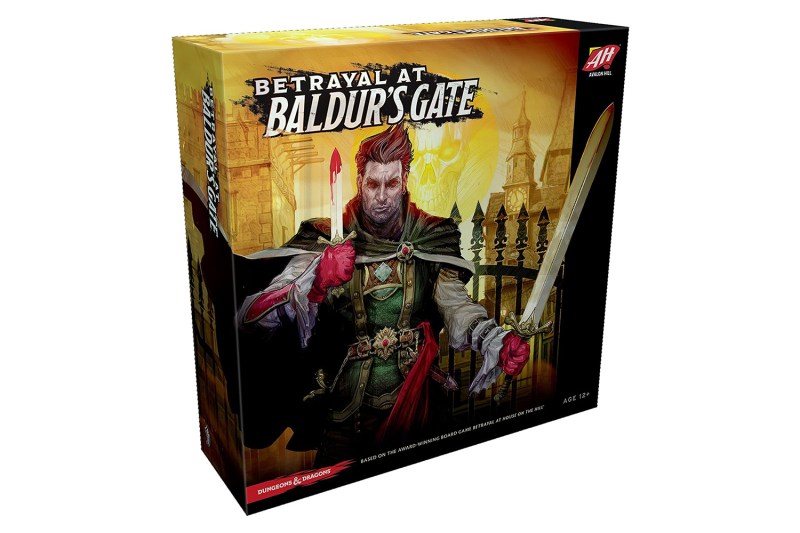 Betrayal at Baldur's Gate follows up the hit board game Betrayal at House on the Hill. The shadow of Bhaal is looming large over Baldur's Gate, summoning monsters out of the darkness. Players build and explore the dark alleys and deadly catacombs of the iconic city, working together to survive the terrors that lie ahead. Play continues until, at a random point in the game, the Haunt is triggered, turning one player into a traitor trying to defeat the others to win.
Arkham Horror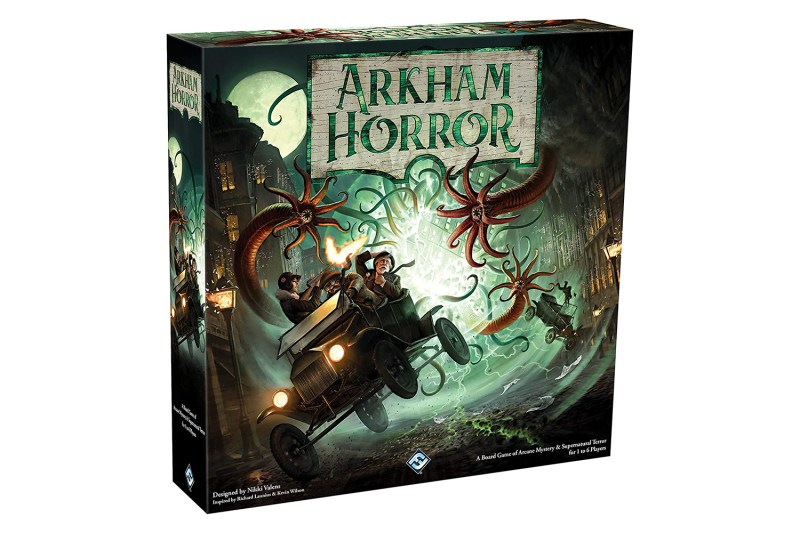 Another game set in the 1920s, Arkham Horror highlights the strange things happening in a small Massachusetts town. Townspeople have gone missing, and sightings of unearthly creatures get more frequent by the day. The works of HP Lovecraft are once again the basis for this game as each unique scenario puts players in the shoes of one of 12 Arkham investigators. Each investigator is blessed with special abilities, items, and backstory, ensuring no two games of Arkham Horror are ever the same. Players work together to gather clues to defeat the vile monsters that exist just beyond human reality.
Editors' Recommendations