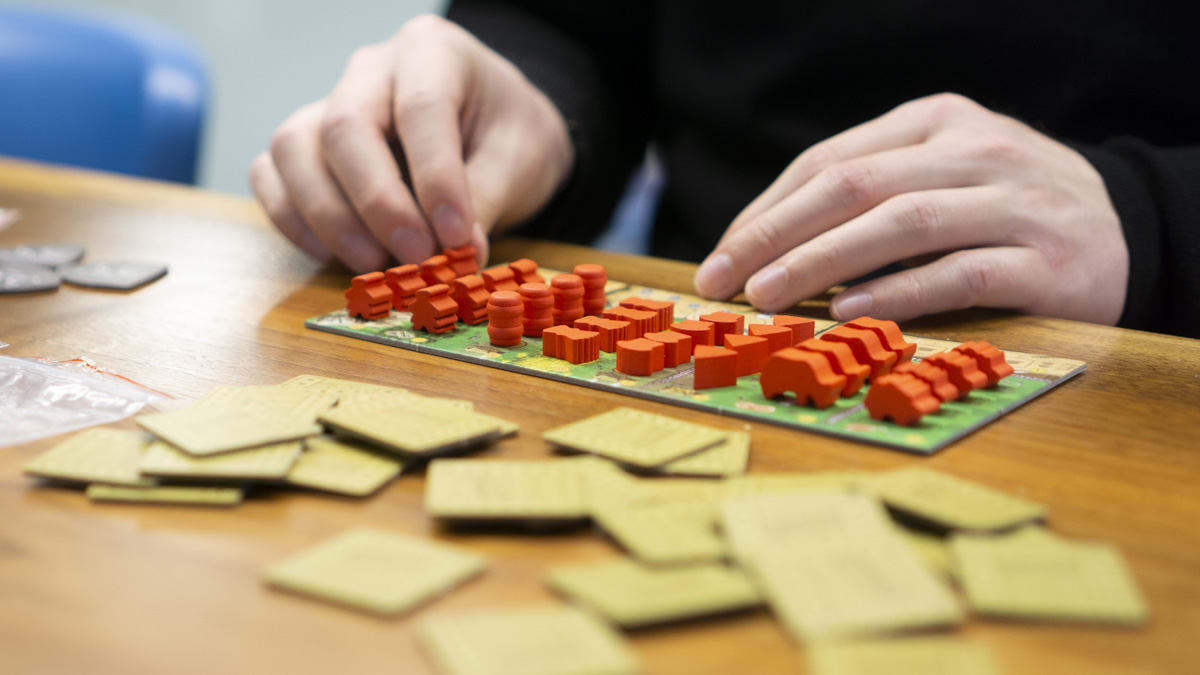 You might remember tabletop games from those foregone days when there was no smartphone in your pocket or from last time your power and Internet went out at the same time. Or maybe you're a part of the powerful renaissance the pastime has experienced in the past several years. Either way, you should think about tapping into the board-gaming genre of the podcast world. To get you started, we've rounded up our favorite recommendations for non-gamers all the way up to hardcore tabletop fans.
For the Non-Gamer
The Adventure Zone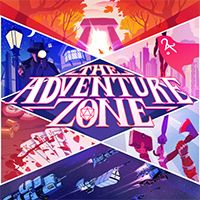 What began as an experimental episode of their popular advice show quickly escalated into a bi-weekly staple in The Brothers McElroy's podcast oeuvre. In this delightful romp through the world of role-playing, the trio sit down with their equally charming dad, Clint McElroy, for campaigns inspired by Dungeons & Dragons and other popular RPGs. The show is comprised of multiple arcs, including season-long campaigns and shorter storylines. Although primarily held by Baby Brother Griffin, the title of Dungeon Master is occasionally donned by other players, and listeners can be pulled into the fantasy-world-du-jour by being chosen as namesakes for NPCs (in one arc, listeners were invited to give product suggestions for a "Fantasy Costco" the players would visit between quests). When the show began, none of the foursome were particularly experienced in the game (surprising, given their impressive nerd cred and penchant for imaginative tale-spinning), but the formula sparks so instantly that it's a wonder how it took so long for them to dive into the genre. You definitely don't need to be a gamer to enjoy this podcast, but it's infection-vector-level world-building, combined with the family's signature goofiness, may very well turn you into a convert.
The Daily Tavern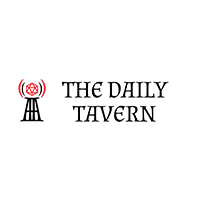 The Daily Tavern is a brand-spankin'-new offering from D&D Master Connor Childerhose, and although it's only six episodes in, it's off to an exciting start. The show blends gaming geekdom with Night Vale-style storytelling, as listeners are invited to join narrator Arthur as he broadcasts news and community events in Shatterpoint City, a fictional town in the Dungeons & Dragons universe. Childerhose (who also writes the show) acts as the voice of Arthur, and his narrative style is amiable and easy to listen to from the very beginning. The podcast has impressive production quality for such a new show, with jaunty background music and sound effects dropped in to create ambiance. While the show is (naturally) laced with references to D&D creatures, weapons, and abilities, you don't need any experience with the RPG game whatsoever to follow the narrative and enjoy the adventure. Though if you do know the game, there's an extra layer of delight in mentions of Owlbear butter, Token exchanges, and adoptable Flumphs. If you enjoy gaming, the fantasy genre, serialized fiction podcasts, or all of the above, this promising newcomer is one to keep your ears on.
For the Beginner
Married with Board Games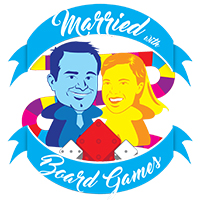 For people looking to dip their toes into the board-gaming world for the first time, or introduce someone else to the hobby, it can be a challenge figuring out where to start. Enter Married with Board Games, a podcast hosted by married couple and game-night warriors Spencer and Lara. While their reviews do often focus specifically on how well games work for pairs or couples, they also offer input on which games are great for group gaming sessions and newbies. The hosts are a pleasure to listen to, with a fun, fast-paced back and forth between the two that makes you feel as though they've welcomed you right into one of their game night parties. Currently 38 episodes in, the series has already reviewed and discussed a huge variety of games, including board, dice, and card games. The couple also offers up practical advice (like an entire episode on Cooperative Games that can help you find picks that won't stoke any competitive rage) and fun special segments (like Game Night Grub, where they share a favorite recipe for gaming parties). Episodes vary in length, but overall it's a quick listen that can help you share or hop into the hobby without feeling overwhelmed.
Flip the Table
This podcast took its final bow last summer, but its 111-episode archive is worth a visit for anyone with an interest in board games or nostalgia. It's a review show, but it leaves the newest releases and popular classics to other outlets. Instead, it focuses on the old-school, ill-conceived, silly, or just downright weird games that you might find hiding in the shelves of your local thrift store. Over the series run, the show reviewed such classics as Dream Phone and Jumanji, along with lesser-known delights like Barbie's Keys to Fame and Rich Little's VCR Charades. Each episode begins with a quick explanation of the chosen game's rules, after which the hosts dive into an hour-long review, sometimes interspersed with reflections on how they wish they could improve it (by hacking Dream Phone to give it a Star Trek skin, for example). This show is an enjoyable listen not just for the nostalgic feels you're bound to experience when the players break out a classic from your own childhood, but also because of the authenticity with which they review and discuss each game. Their genuine candor adds to the joy of reminiscing about pre-Internet game nights, and occasionally results in a surprisingly positive review of a game that hasn't gotten any consideration in a long time.
For the Serious Table-Topper
Shut Up & Sit Down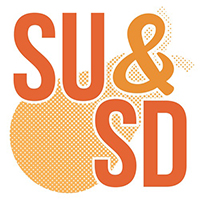 If you've been gaming in any serious way for a while, you've likely seen at least one of Shut Up & Sit Down's YouTube videos. The show takes a serious gaming group's deep dive into a massive variety of board games and related topics, with a special penchant for in-depth reviews that include just about every bit of information you could possibly want when deciding whether to purchase a game. Their podcast is quite similar, though they tend to review multiple games per episode and in a more rapid-fire style. Their signature cheeky comradery is just as apparent on the podcast as it is in their videos, which makes them an absolute treat to listen to. Every once in a while, the pod will find the fellas globe-trotting, re-capping fan meet-ups, or discussing other project they're working on, and they top off every year with The Pearple's Choice Awards: a round-up of all their favorite games and expansions across multiple categories. For any board gamer looking for some well-rounded, endlessly entertaining, high energy ear candy, this one's a winner.
This Game is Broken
In true Inception-y fashion, This Game is Broken is a podcast that is a game-themed game show. Done in the style of shows like Whose Line is it Anyway and Wait, Wait, Don't Tell Me!, the show is comprised of improv-style mini-games that lead teams to fun but ultimately meaningless victory or defeat. Self-described as "a board-gaming panel show where a bunch of idiots are given a bunch of idiotic things to do," each episode begins with the selection of quirky, funny, and sometimes unpronounceable team names. Teams go head-to-head in challenges like The Young and The Meeple (where one team acts out a soap-opera style scene and the other has to guess which board game universe it takes place in), Our Expanding Universe (where players are given the name of an expansion and teams must guess which games they go with), and so many more. Although the show is (sort of) a competition between each episode's two teams, the true goal is your laughter and entertainment. While you might get a few giggles out of it as a non-gamer, the show is specifically targeted at listeners with experience in the hobby, as you can't really play along or absorb the humor without being familiar with a number of different games.
If you burn through all of these, you should check out our favorites for 2018, the best podcasts for road trips, the most entertaining fiction podcasts, or these productive podcasts to help get your life together. Need more podcast suggestions? Here are some of our favorites for men's fashion, craft beer, and true crime.
Editors' Recommendations