Is there anything classier than a great deck of playing cards or one of the all-time best board games? As far as a coffee table topper and conversation piece goes, probably not. The right thickness and feel of a playing card can make playing even basic card games better. Unfortunately, most basic decks from a corner store are cheaply made and won't impress your guests. Our choices for best playing cards are high-quality and feel great in your hand. Whether you want something classic, an upgrade with great details, or a deck with a little cultural nod, or want to play drinking card games with your friends, our list has you covered.
Related Guides
Best Overall: Bicycle Playing Cards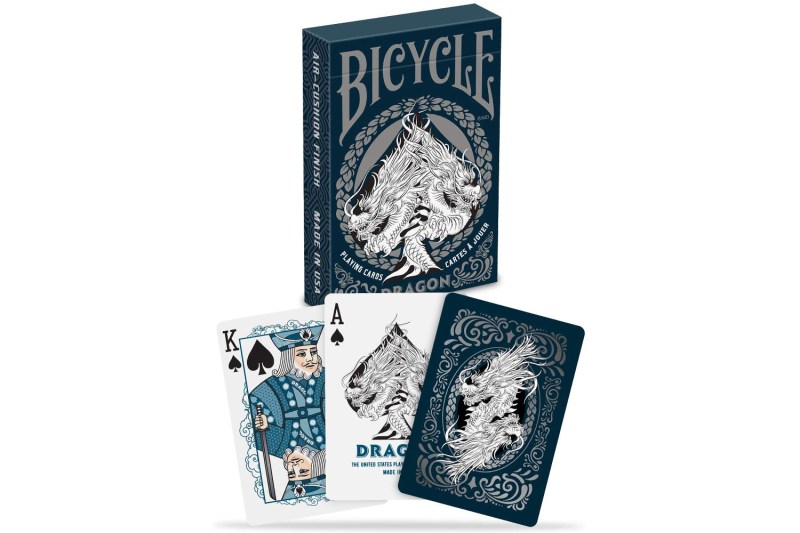 These cards offer a classic feeling with a twist. They come in several different designs, offering vibrant colors and featuring easy-to-read numbers. They feature an air cushion finish designed to shuffle well and reduce clinging. They come with bilingual English and French text, and the standard card stock is just the right thickness for long-term playability.
Best Waterproof Option: Sumind PET Poker Cards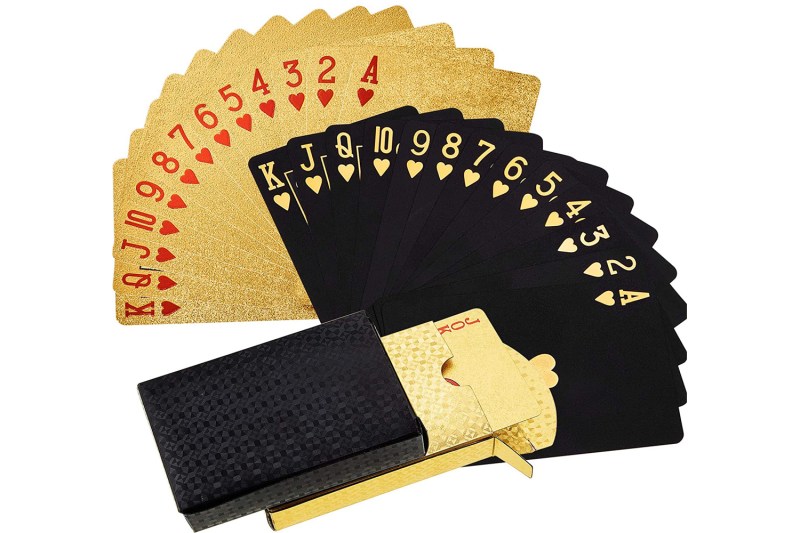 This deck is built using a PET plastic material designed to repel water and stand up to years of use. The bright black and gold color scheme offers a pop of color, while the classic graphic designs make the cards more straightforward to read. You can wipe them clean to remove smudges, fingerprints, and other grime. The pack includes two decks, so you can keep one deck in your house and one in your car for those impromptu poker games on the go.
Best Geek Option: Star Wars Playing Cards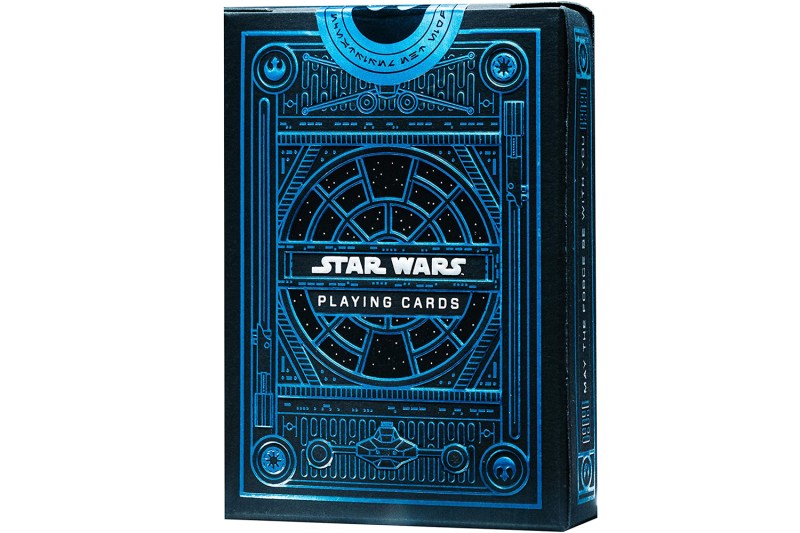 This Star Wars-themed deck features all of your favorite characters from the most famous space opera of all time. They've got traditional styling, but with a twist — the face cards are all characters that you'll recognize from the trilogies. The foil packaging is shiny, slick, and reminiscent of the Millennium Falcon, and the backs of the cards feature R2D2. The cards themselves use high-quality, thick paper stock that shuffles well.
Best Splurge: KEM Poker-sized Playing Cards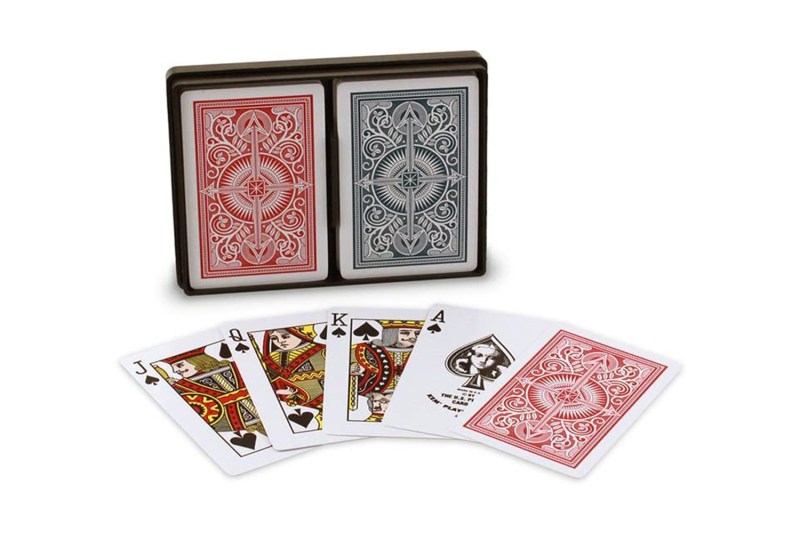 KEM's poker cards offer an ultra-classic design. The deck uses 100% cellulose acetate plastic, a coated card material that features non-fading colors and that won't show wear and tear. They're more expensive, but they shuffle well and will last forever. They're flexible without creasing, allowing you to get the perfect shuffle going to impress guests. The scuff and break-resistant storage box is the icing on the cake.
Best Modern Design: Hoyle Clear Playing Cards
These fun cards feature a see-through design that hides the numbers while offering a pop of modern design. The waterproof material is strong and durable, while the printing won't smudge or rub off, even with regular use. They're a great addition to any playing card collection, especially if you play cards outdoors a lot. These would actually work great for playing a round of poker with your buddies while you're all floating in a pool. As with most products from Hoyle, they look great and perform well, too.
Best Uno Pack: Uno Retro Edition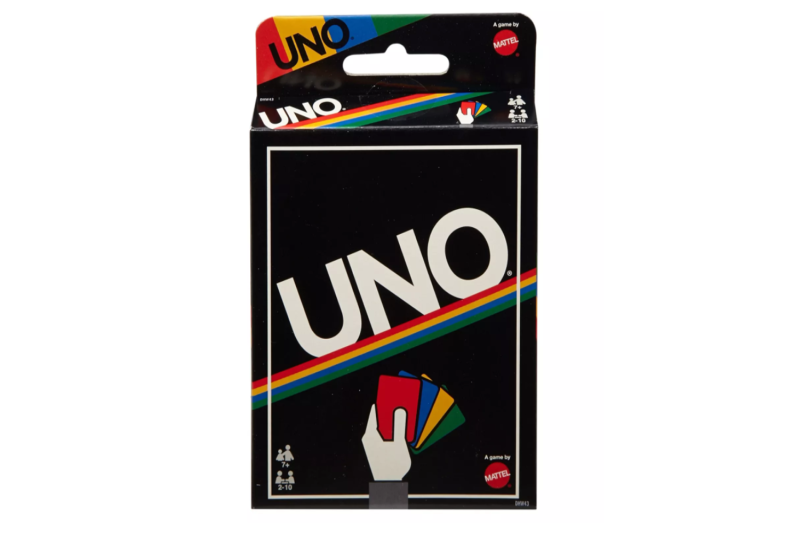 Ok, everyone needs an Uno deck. This throwback to the original design features all of the bright colors you love in standard card sizes. The cards are flexible for dealing but strong enough to stand up to lots of use. Plus, you'll have an alternative to classic card games to toss into your game closet for when you need it. These would be great to keep on hand for whenever you're hosting your nieces or nephews, as Uno tends to resonate with kids better than other card games.
Best Pop Culture Choice: USAopoly Inc. Rick and Morty Cards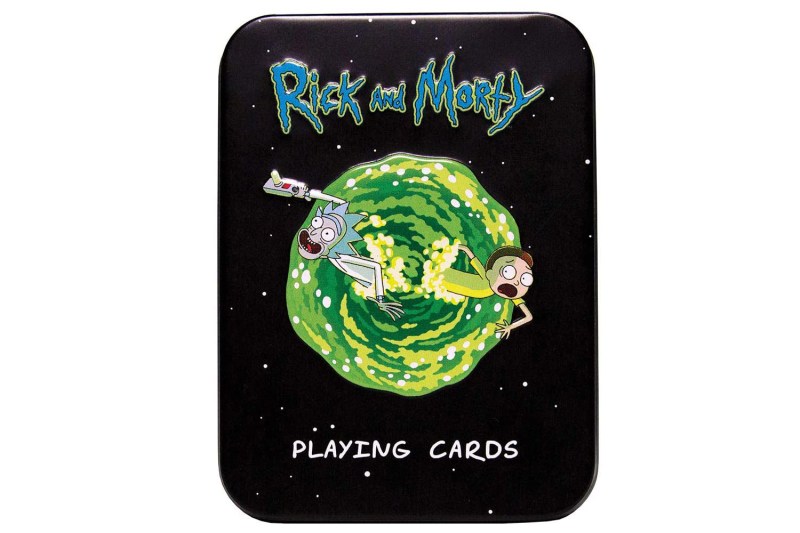 For lovers of grownup shows, these playing cards feature the characters from the irreverent Rick and Morty. They're durable and just the right thickness for bending to shuffle. They won't crease, and the card stock holds up to lots of use. They make a great conversation piece and come in a nice tin storage case.
Best for Music Lovers: Rik Lee Music Playing Cards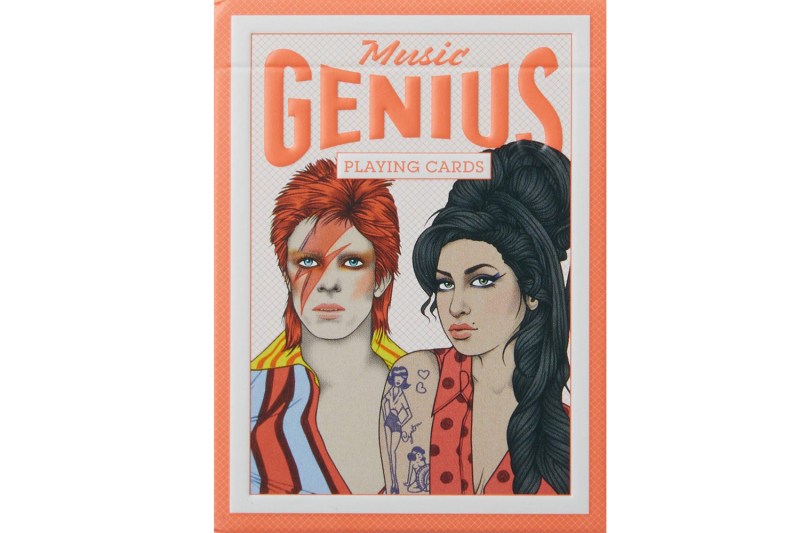 Classic cards with classic musicians — this deck features the faces of iconic names in the world of music. The suites are divided by music genre, and royalty cards feature some of the most famous musicians of all time. Two Joker cards (Bowie and Bjork, of course) round out the deck, and the box features an eye-catching design.
Best Photo Pack: Bed Bath & Beyond Photo Cards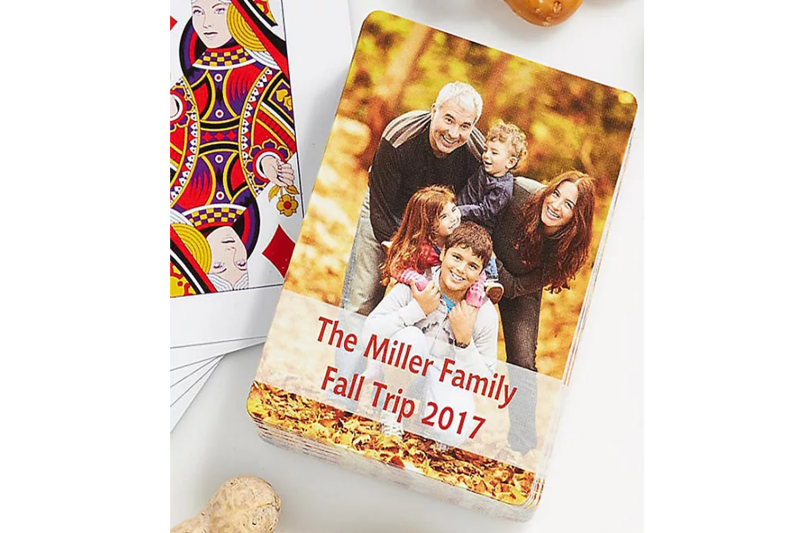 For something a little more personalized, this deck features a classic card face with your own custom photo backing. Choose a favorite memory, something funny, or just your own design — whatever you want to be printed, they can print. The clear storage box leaves your picture on display, and they wipe clean after handling.
Best Jumbo Deck: Bee Jumbo Playing Cards
This extra-large print deck offers a classic design from one of the biggest companies in playing cards. The secure back design ensures no one can see through, while the faces feature the designs you grew up with. The letters are extra-large on the facing, which means the graphic designs are reduced to allow room. If your vision's a little wobbly at the end of a night out with friends, these are the perfect cards to choose for a quick poker game.
A Quick Buyer's Guide
Purchasing a deck is often just a simple as finding a design you like. However, there are a few things to keep in mind.
What is the Best Playing Card Brand?
Years ago, there were only a few answers (the iconic Bicycle brand comes to mind), but now playing cards come from many quality companies. Instead of focusing on the brand, think about how you use cards and what feeling you like to have in your hand.
Are Plastic Cards Better Than Plastic Coated?
In some cases, yes. They're more durable, and they make it harder for your friends to cheat (we know the stakes are high on game night!) However, they can be slippery at times, and some have construction that interferes with a smooth shuffle. It's best to handle a few plastic versions versus plastic-coated options before you purchase.
What Are the Best Card Games to Play?
We included an UNO deck here for fun, but one of the most popular games to play is poker. Older crowds may love old-school games like spades or bridge. You could even play simple games like Go Fish by matching suits or numbers. Some people even use playing cards as makeshift tarot cards. The possibilities are endless.
Are Poker Cards Different than Regular Playing Cards?
Poker cards have a slightly different size than other playing cards. You don't have to use Poker specific cards to play the game, and you don't have to save your poker deck just for poker. However, getting used to one particular size of card can throw off your shuffling if you switch to something else. Keep that in mind for high-stakes games.
Editors' Recommendations