For well over two decades now, Hugh Jackman has been one of Hollywood's most defining movie stars. He's the kind of actor who can do it all: Sing, dance, tear up on cue, shoot metal claws out of his hands, etc. Because of his vast array of talents, Jackman has had one of the most varied careers of any major star of his era. He was critical to the early success of the superhero trend, and that role has certainly defined how he's perceived to the public. In between playing Wolverine in various movies, though, Jackman has also made time for great movies in a wide array of other genres.
If you liked these movies with Hugh Jackman, you might want to check out our list of the best Brad Pitt movies as well.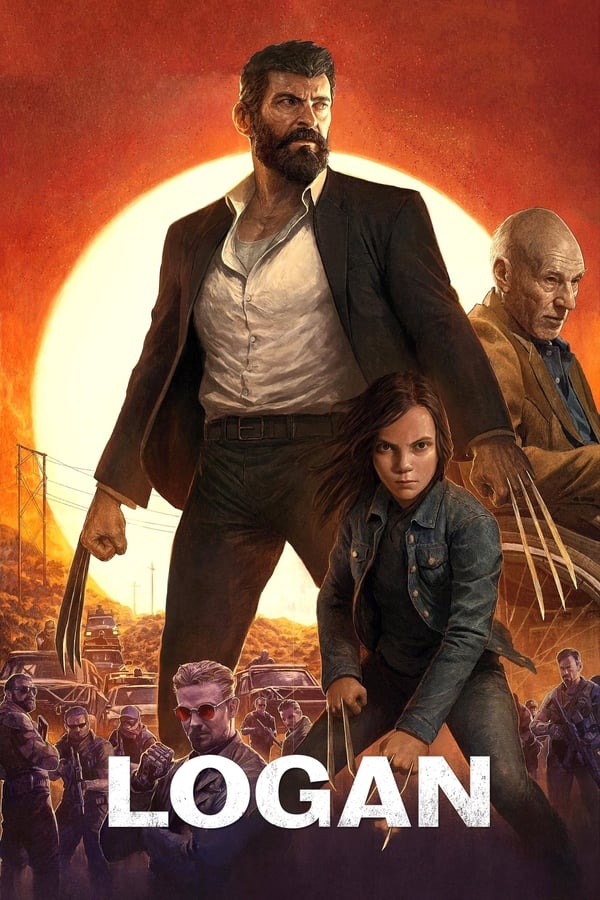 Genre
Action, Drama, Science Fiction
Stars
Hugh Jackman, Dafne Keen, Patrick Stewart
Directed by
James Mangold
Wolverine has been the defining character of Hugh Jackman's career, and he's never better playing him than he is in Logan. The movie is intentionally sparse, focusing more on who Logan is than on how he might save the day. In this movie, Jackman is finally allowed to let the pain and suffering of the character's life come to the fore. He's not just cynical or world-weary — he's in constant pain, and that pain has worn him down to a nub. Adding a little girl into the mix the way this movie does could be cliched, but the film is so smart about how it uses her that it works completely and heartbreakingly.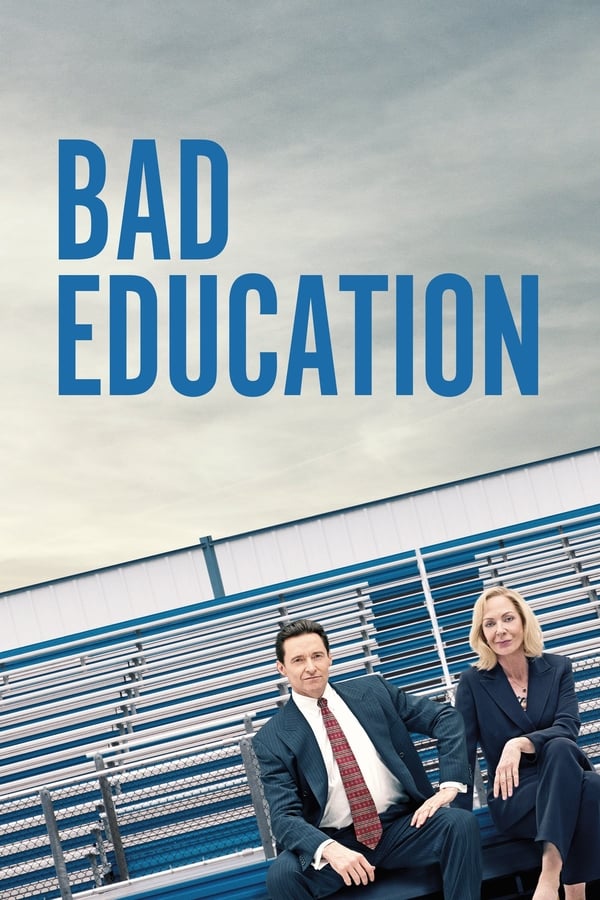 Genre
Drama, Crime, History, TV Movie
Stars
Hugh Jackman, Allison Janney, Geraldine Viswanathan
A reminder that Jackman is a more versatile actor than most people give him credit for, Bad Education sees him playing a hugely successful high school principal who is also hugely corrupt. It's based on a true story, and what makes Jackman so compelling in the role is that it's easy to see why parents, kids, and teachers would fall for his act. Even when we begin to see how fraudulent Jackman's character is, we never lose sight of his humanity, and that's a credit to Jackman's performance.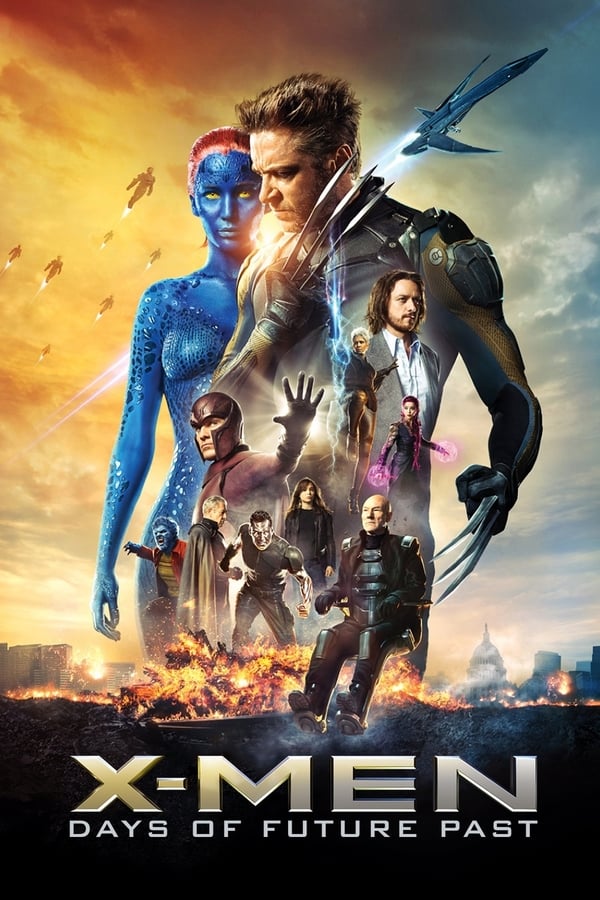 Genre
Action, Adventure, Science Fiction
Stars
Hugh Jackman, James McAvoy, Michael Fassbender
Days of Future Past is an ensemble movie, but none of it would work without Hugh Jackman at its center. Playing a version of Wolverine who is stranded in the past to prevent a post-apocalyptic future, Jackman's grizzled charm allows him to integrate himself with the cast of First Class in a way that strengthens both his performance and the performance of the younger actors around him. Days of Future Past is less Wolverine-centric than some other X-Men titles, but it's one of the most fun X-Men movies in part because it feels like the closest this universe ever came to an MCU-style crossover event.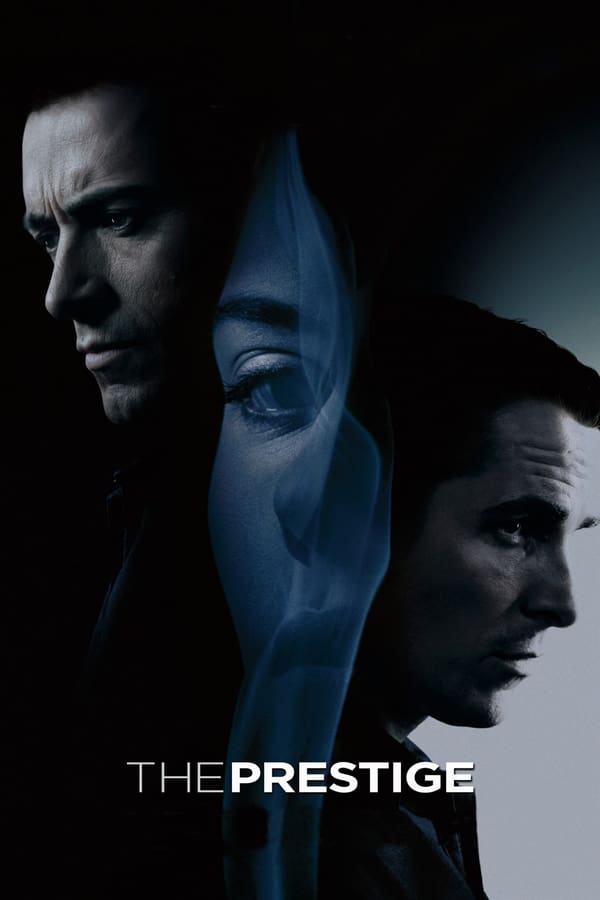 Genre
Drama, Mystery, Science Fiction
Stars
Hugh Jackman, Christian Bale, Michael Caine
Directed by
Christopher Nolan
Maybe Jackman's single best performance, The Prestige sees him squaring off against Christian Bale as a magician with plenty of showmanship, but not a lot of actual talent. The brilliance of the movie is in how Jackman and Bale's characters drive each another to madness, sacrificing everything for the chance to prove their greatness. Jackman starts the movie in his normal charming register but devolves into a manic and obsessive perfectionist, delivering a performance that proved what a talent he really was.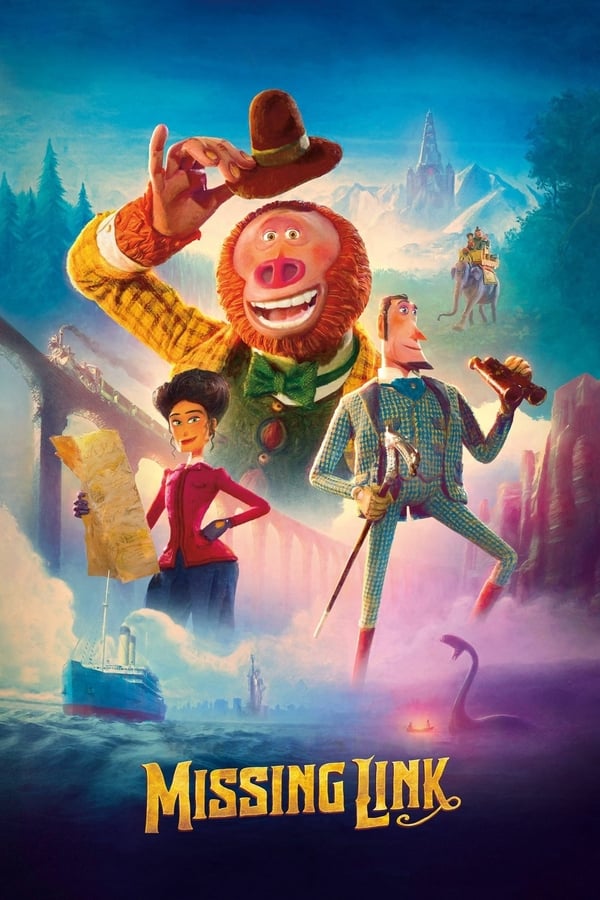 Genre
Family, Animation, Comedy, Adventure, Fantasy
Stars
Hugh Jackman, Zoe Saldaña, Zach Galifianakis
Jackman's not really known for his voiceover work, and to be fair, Missing Link wasn't exactly a massive hit. Even so, it earned its spot on this list by being a genuinely charming and wonderfully animated kids' movie. Jackman plays adventurer Lionel Frost, who comes across a lonely 8-foot-tall creature who wants to find his family. As the two of them set off on their adventure to find the Missing Link's family, they find that family doesn't to be defined by blood. It's a simple story effectively told, and it features a shockingly good performance from Jackman in the lead role.
Genre
Comedy, Drama, History, Adventure
Stars
Taron Egerton, Hugh Jackman, Christopher Walken
Directed by
Dexter Fletcher
A movie that looked like an overly sentimental mess before anyone saw it, Eddie the Eagle turned out to be a surprisingly touching sports movie about an outsider who shocks everyone with his skill. Jackman effortlessly transitions into the jaded mentor role here, and it suits him perfectly. Jackman's ideal vehicles are often characters who seem like they're ready to leave their whole lives behind. Just when you're ready to count them out, though, they find one thing worth latching onto, and they cling to it for dear life. Eddie the Eagle is sweet, inspiring, and fun.
Genre
Adventure, Action, Science Fiction
Stars
Patrick Stewart, Hugh Jackman, Ian McKellen
Perhaps still the best X-Men movie, X2 simply had to be on this list. The movie basically picks up where its predecessor, X-Men, left off, but it has the budget to more fully execute all of its central ideas. Jackman's Wolverine is more of a jilted outsider in the first film, but in the sequel, we get to see him take on some of the responsibility of a pseudo-father figure to the students of Xavier's school. We also get more of what made Jackman so great in the original film, especially as his relationship with Jean evolves. This is not a movie about Wolverine per se, but it wouldn't work nearly as well without Jackman at the core.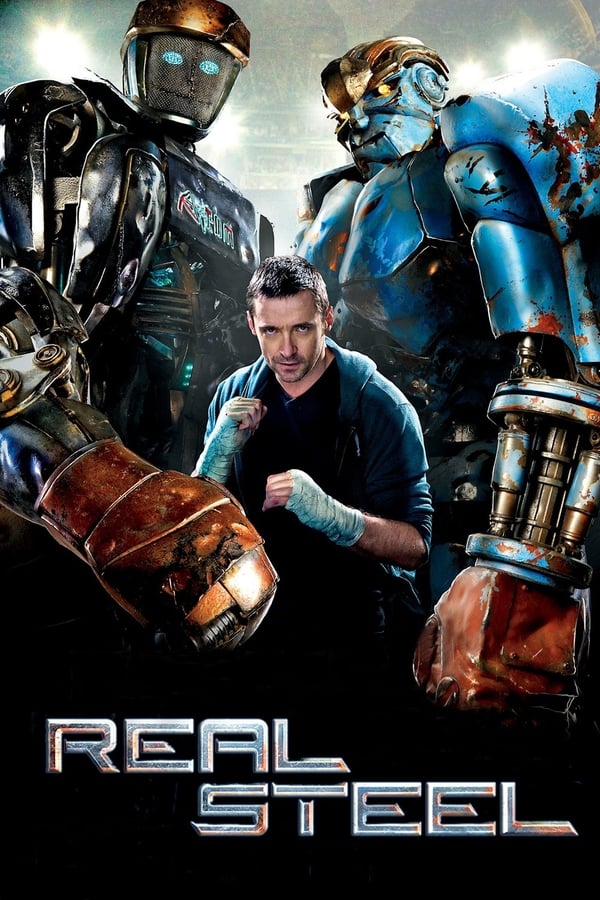 Genre
Action, Science Fiction, Drama
Stars
Hugh Jackman, Dakota Goyo, Evangeline Lilly
Jackman has a habit of taking on projects that should feel unbelievably cheesy but that wind up feeling heartfelt and touching, in part because of his presence. Real Steel is essentially a boxing movie with robots, but it's also about a father learning how to reconnect with his son. The effects work here is good, and Jackman gives his all to a movie he could have very easily phoned in. Thanks to a winning child actor's performance and some genuinely thrilling fights, Real Steel turns out to be much better than it had any right to be.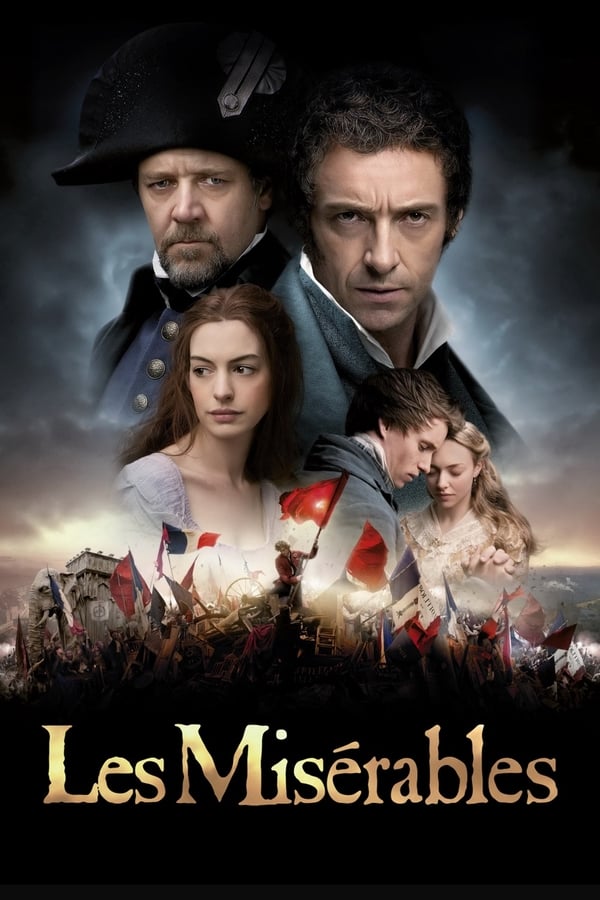 Stars
Hugh Jackman, Russell Crowe, Anne Hathaway
The movie as a whole is a little bit sloppy and slightly miscast, but Jackman is genuinely great in the central role. Jean Valjean is the kind of role that legends play, but Jackman finds himself up to the task, so much so that he slightly embarrasses some of his scene partners. Jackman was nominated for an Oscar for his performance here — a nomination he richly deserved. Of course, he was squaring off against Daniel Day Lewis, so we all knew he was never going to win the thing. Still, it was a huge honor to be nominated, and he might have won in any other year.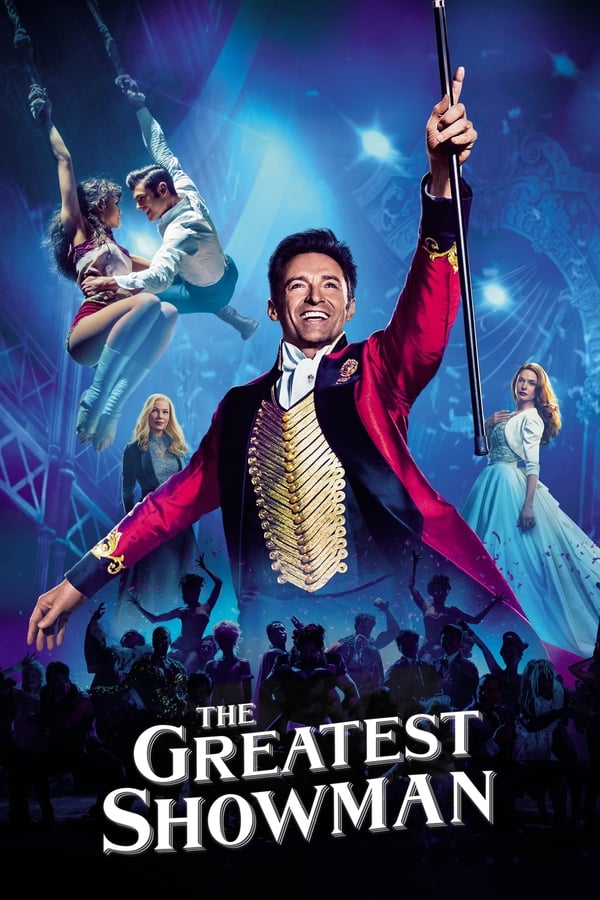 Stars
Hugh Jackman, Zac Efron, Michelle Williams
Directed by
Michael Gracey
A passion project so insane that it seemed like it would never get made, The Greatest Showman seems like the kind of movie Hugh Jackman would make constantly if Hollywood would let him. The movie isn't smart, exactly, but Jackman sure does know how to put on a show. Every one of the musical numbers here is genuinely great, and Jackman manages to have so much fun playing P.T. Barnum that it almost doesn't matter that basically everything in the movie is a bald-faced fabrication.
Editors' Recommendations