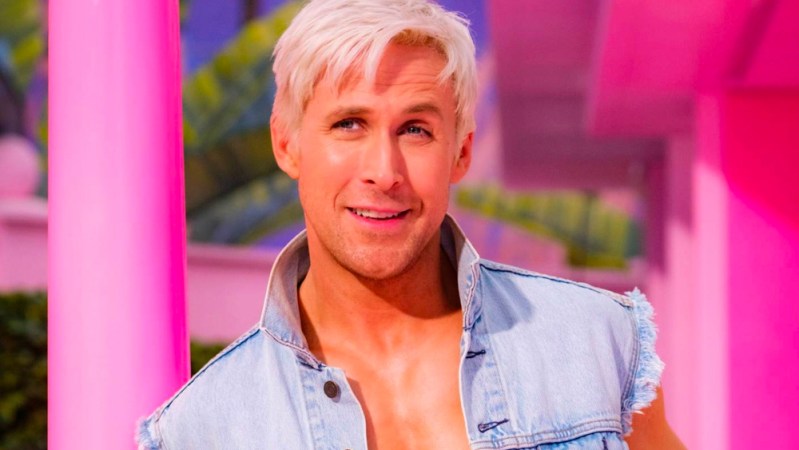 Few actors have had more fascinating careers in the 21st century than Ryan Gosling. Since emerging as an A-list star, Gosling has found a way to inhabit roles in broad comedies, serious dramas, and almost everything in between while maintaining a remarkably consistent persona. Gosling is a great actor, but he's also someone who knows where and when to push himself and when he should rely on the charms that come with his insanely good looks. He's younger than movie stars like Brad Pitt or George Clooney, but he definitely exists in the same mold. These are the best Ryan Gosling movies so far.
First Man (2018)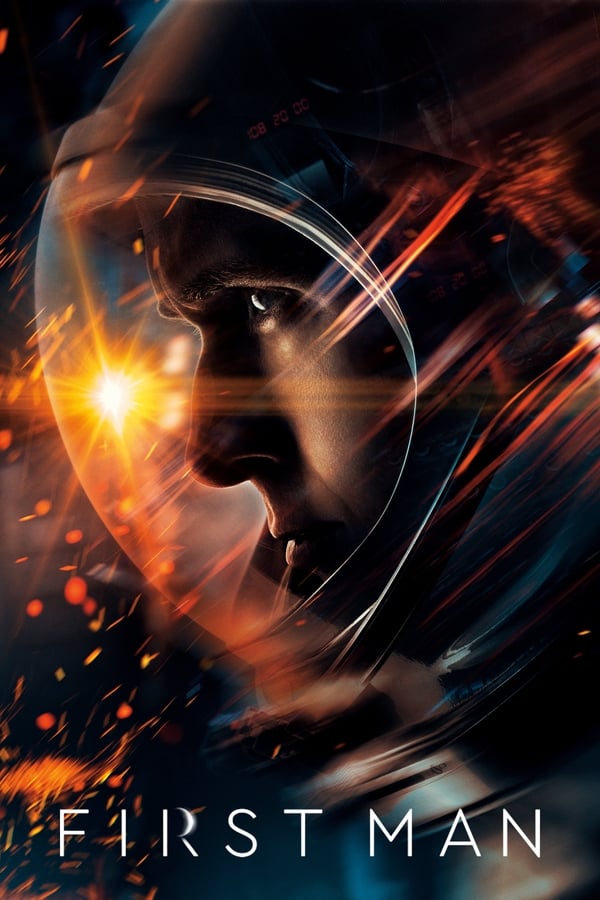 Stars
Ryan Gosling, Claire Foy, Jason Clarke
Directed by
Damien Chazelle
Gosling has given a number of fairly quiet performances, and First Man is among the best of them. The film, which tells the story of Neil Armstrong's journey through NASA and to the moon, is not at all conventional in its telling. Instead, Neil's journey is told primarily through his relationship with his wife and the loss of his daughter, two events that help explain why he often seems so closed off. Damien Chazelle is one of the best directors out there, so it shouldn't be a huge surprise that both of his collaborations with Gosling are on this list.
The Nice Guys (2016)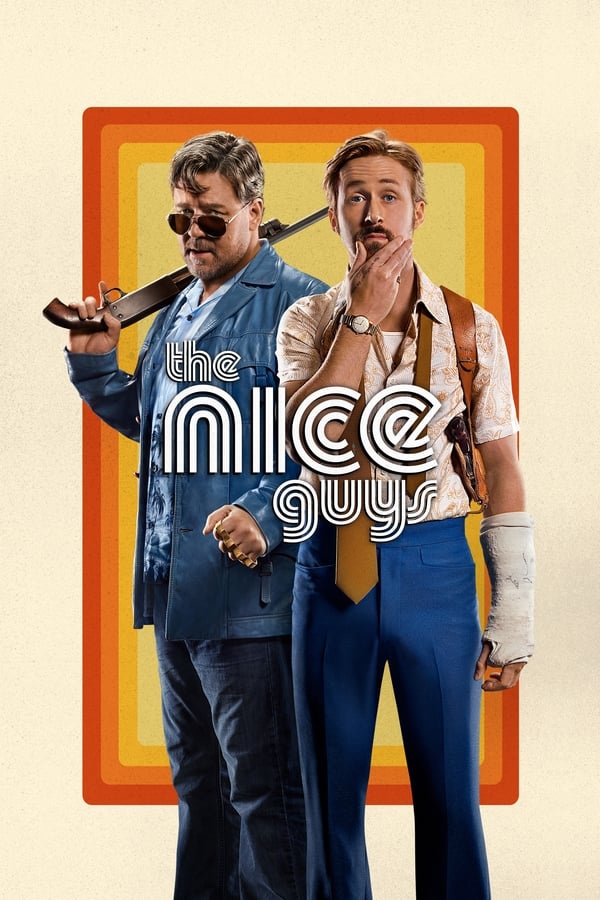 Genre
Comedy, Crime, Action
Stars
Ryan Gosling, Russell Crowe, Angourie Rice
Ryan Gosling can be quiet, but he can also be hugely charismatic. In The Nice Guys, he's definitely the latter, playing a down-on-his-luck PI who finds himself partnered with an enforcer. The movie is, first and foremost, a great comedy, and Gosling knows how to play every beat here perfectly. He finds an unlikely but winning partner in Russell Crowe and definitively proves that for every great dramatic turn in his career, there should be at least one overtly comedic performance.
La La Land (2016)
Genre
Comedy, Drama, Romance, Music
Stars
Ryan Gosling, Emma Stone, John Legend
Directed by
Damien Chazelle
Gosling gets to be much more playful in his other Damien Chazelle collaboration, but he's no less effective. In La La Land, his chemistry with Emma Stone is so crucial to making the movie sing — and thankfully, the two of them have it in spades. Gosling had to break out his singing and dancing chops for La La Land, and while he may not be releasing an album anytime soon, he more than meets his mark. On top of all that, he delivers a carefully calibrated dramatic performance as his character falls in love with Stone's and then slowly loses her.
Blade Runner 2049 (2017)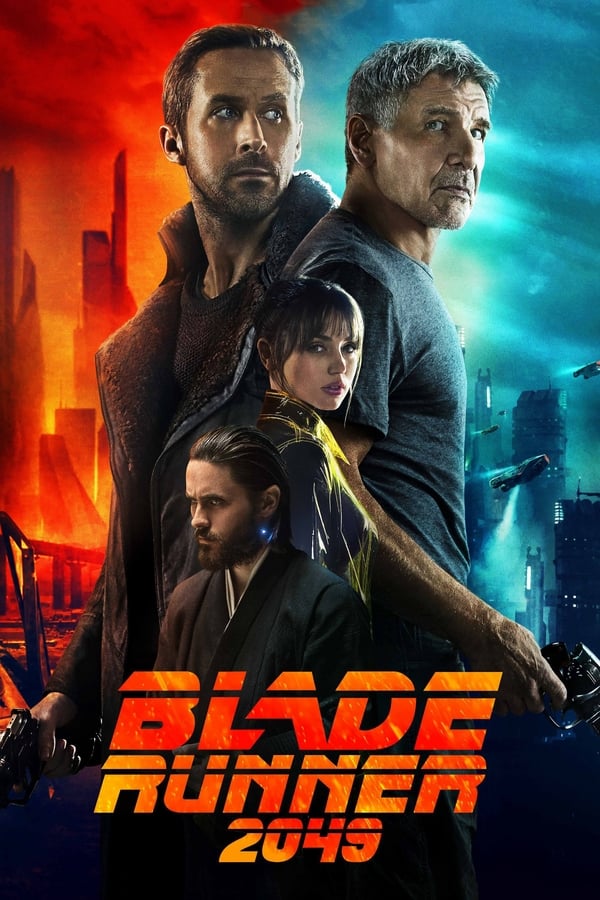 Genre
Science Fiction, Drama
Stars
Ryan Gosling, Ana de Armas, Harrison Ford
Directed by
Denis Villeneuve
Making a long-delayed legacy sequel to
Blade Runner
seemed like a fool's errand, but thanks in part to Gosling's quiet, subdued performance, it turned out to be so much better than anyone could have expected. Gosling stars in the film as K, a blade runner whose mission eventually leads him to track down Rick Deckard, Harrison Ford's character from the first film.
Blade Runner 2049
is filled with stunning imagery and thought-provoking ideas, and Gosling quietly centers the entire project, reminding us that his calmer performances can be even more captivating than his more manic ones, especially when they're in
great sci-fi movies.
Drive (2011)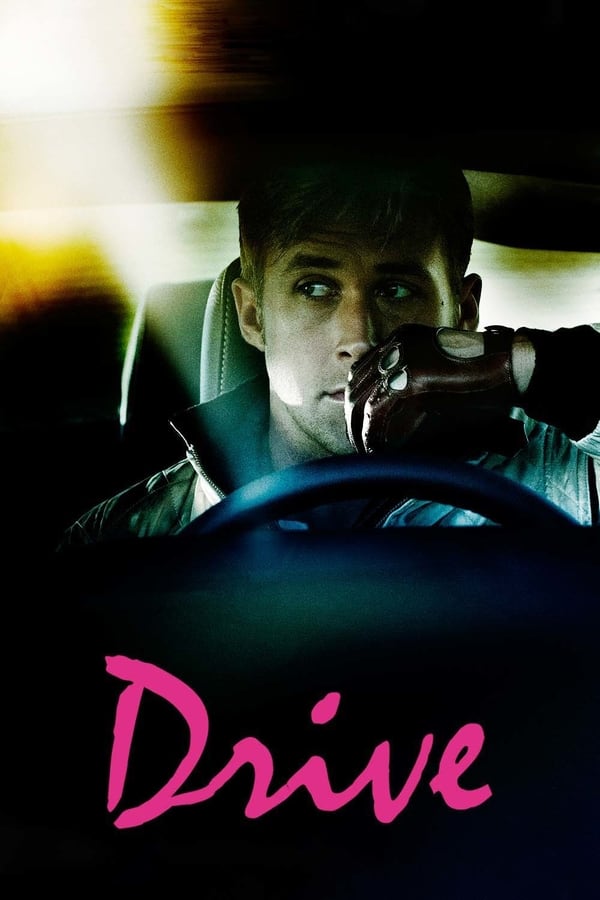 Genre
Drama, Thriller, Crime
Stars
Ryan Gosling, Carey Mulligan, Bryan Cranston
Directed by
Nicolas Winding Refn
Ryan Gosling is insanely handsome. That's one of the reasons he's a movie star, and it's what Nicholas Winding Refn subverts to great effect in Drive. A stunt driver who is also a get-away driver by night, Gosling's driver is probably a sociopath who's willing to commit any number of violent acts to protect his neighbor and her child. The movie is shockingly violent, but it makes great use of Gosling's ability to charm an audience, even if what he's actually doing on screen is mostly just terrifying.
Half Nelson (2006)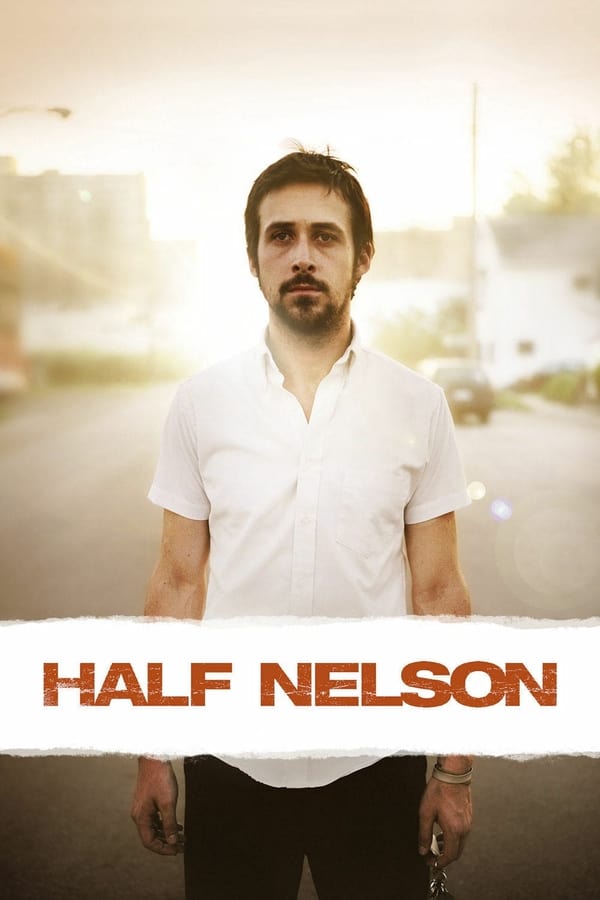 Stars
Ryan Gosling, Shareeka Epps, Anthony Mackie
The movie that made everyone realize what Gosling was capable of, Half Nelson sees the actor playing a regular guy. He's a history teacher in Brooklyn who is also addicted to heroine, and he winds up striking up an unlikely friendship with one of his students after she catches him high. The movie is built on subtle, quiet moments, and in spite of the addiction narrative, Gosling's performance is not nearly as showy as it could be. Instead, it feels quiet and distinctly humane, as if his usually superhuman charm has been toned down to a more workable level.
The Big Short (2015)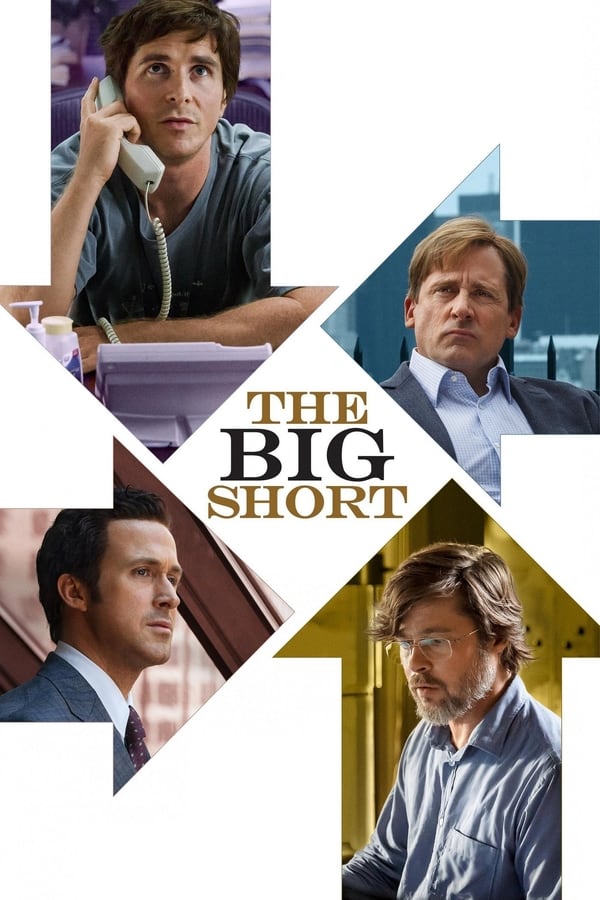 Stars
Christian Bale, Steve Carell, Ryan Gosling
One of Gosling's hammier performances, The Big Short sees him playing one of the men who got wealthy by discovering that the economy was about to collapse in 2007. Gosling is coated in fake tanner in this performance, and his role is in part to serve as the film's narrator, but the movie plays to many of his comedic strengths. He can seem both confident and frazzled, going almost instantly from calm and collected to full of hilariously over-the-top rage. It's a big performance, but one that fits the film it's in like a glove.
Blue Valentine (2010)
Stars
Ryan Gosling, Michelle Williams, John Doman
Directed by
Derek Cianfrance
Gosling is one of the
greatest romantic leads
of his generation, and
Blue Valentine
is the most achingly real of all the romance films he's made. Telling the story of a single relationship across two timelines, the movie tracks a couple's fraught but romantic courtship and the eventual deterioration of their relationship as that courtship meets reality. Gosling and Michelle Williams make incredible scene partners whether they're flirting or fighting, and they do plenty of both here.
Blue Valentine
doesn't have a happy ending, but it's a great love story nonetheless.
Lars and the Real Girl (2007)
Genre
Comedy, Drama, Romance
Stars
Ryan Gosling, Emily Mortimer, Paul Schneider
Directed by
Craig Gillespie
One of Gosling's more experimental turns, Lars and the Real Girl sees the actor playing an oddball who falls deeply in love with an inflatable sex doll. The movie is much more delicate with this story than it could be; Gosling is utterly committed to playing Lars with an earnest sensitivity and as someone who is lonely and looking for companionship. The movie has its moments of pure comedy, to be sure, but on the whole, Lars and the Real Girl is a lot smarter than its farcical premise might make it sound.
The Notebook (2004)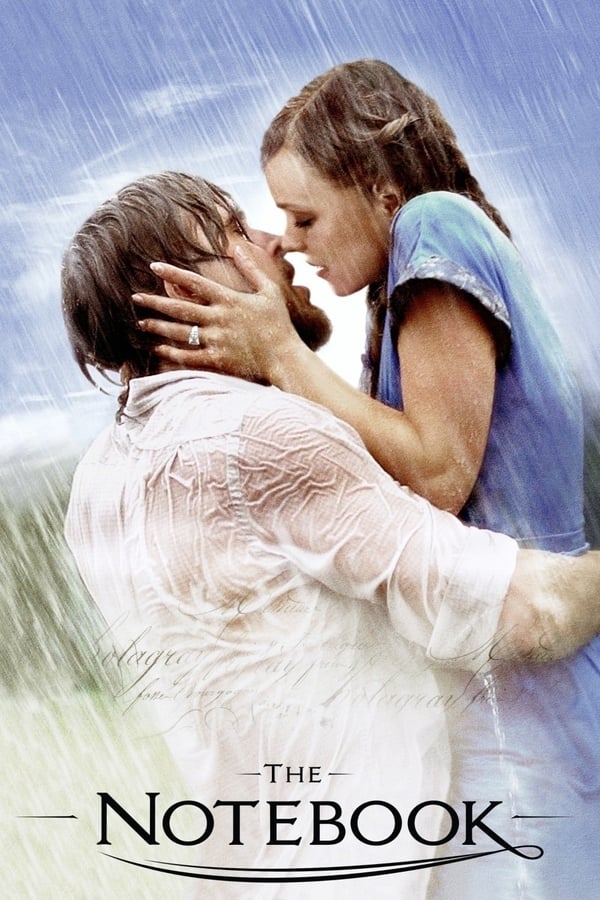 Stars
Rachel McAdams, Ryan Gosling, Gena Rowlands
Directed by
Nick Cassavetes
Perhaps Gosling's first definitive performance, The Notebook is also perhaps the only Nicholas Sparks book that has been successfully translated to the screen. A lot of that success can be chalked up to Gosling's chemistry with Rachel McAdams. The movie's romantic story doesn't tread any new territory, but Gosling plays his quiet, charming lead with enough hurt to make him seem like a fully lived-in character. He's matched by McAdams, and the two of them manage to sell everything from the sex on uncomfortable flooring to one of the wettest kisses in cinema history.
Barbie (2023)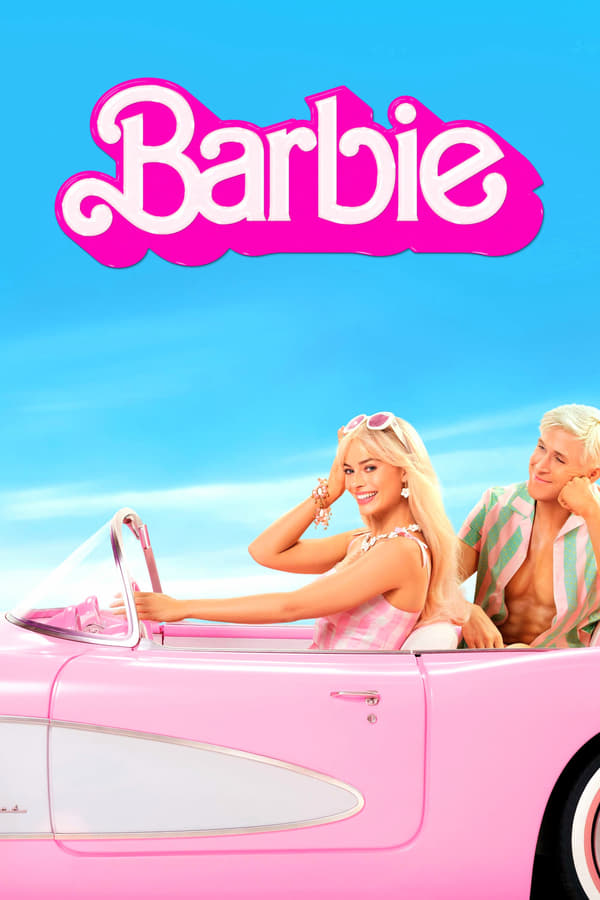 Genre
Comedy, Adventure, Fantasy
Stars
Margot Robbie, Ryan Gosling, America Ferrera
The role Gosling always seemed to be moving toward, Ken in Barbie is so funny and tragic that he almost steals the movie. Although Gosling's Ken is not the lead character in Barbie, he gets almost all of the best jokes, and director Greta Gerwig gives Gosling plenty of time to showcase his comedic mastery and his ability to give undeniably ridiculous characters significant pathos. Few actors have the kind of range that Gosling displays in Barbie, and he's a huge reason the movie was ultimately a success.
Editors' Recommendations