Stuck at home with nothing to do? Feeling down about the world and the events within it? Us too. These days, a lot of what we do is work and try to find things to do that can bring a smile to our faces. Whether you enjoy going for a run, creating art, or simply giving a call to a loved one, there's always time to relax and sit down with some daily escapes from the norm. To help with that, people are streaming films and TV shows now more than ever, and what better way to escape for a bit than with some laughs, some love, and some fantasy? Finding a short-lived escape from your daily stress is nothing to be ashamed of, and half of the time spent doing that is usually just browsing for the perfect movie to watch.
Whatever kind of film you enjoy, there's almost always an underlying theme of romance and comedy. Sometimes it can be the difference between a good story and a great story, but these films today are heavily themed in those departments, so if you're feeling like it might be more beneficial to watch an action movie or a sci-fi movie, nobody blames you. For those of you here to escape into a world of romance and love, look no further as we have compiled a list of the best romantic comedies of all time for your viewing and streaming pleasure.
Serendipity (2001)
One of the more underrated films on our list today, Serendipity is a sweet story about fate and trust, and what some people will do to test it. When quick-witted Jonathan Trager (John Cusack) meets the lovely Sara Thomas (Kate Beckinsale) while Christmas shopping, it immediately seems that the universe has brought them together. Being so infatuated with destiny, they decide to test its limits and see if it will bring them back together again in the future, waiting 10 long years before they both decide to begin searching for one another. With a firm belief that 'everything happens for a reason', this film will charm and impress with its ridiculous love-scapades and a hilarious appearance from Eugene Levy.
Director: Peter Chelsom
Main Cast: John Cusack, Kate Beckinsale, Jeremy Piven
Runtime: 90 minutes
IMDb Rating: 6.9
Moonstruck (1987)
In an unusual role and one of the best Nicolas Cage movies, this romantic comedy is a story about confusion, love, and rediscovering what it all means. An Italian-American widow named Loretta (Cher) falls in love with the younger brother of her fiancé, beginning a hilarious and enchanting tale about how the moon and the stars can bring people together against all odds. Unexpectedly, the chemistry between Cher and Cage is palpable in this film as their romance blossoms on-screen, cementing Cher as a gorgeous icon and transforming Cage into a sudden and unlikely dreamboat of romance and passion.
Director: Norman Jewison
Main Cast: Cher, Nicolas Cage, Olympia Dukakis
Runtime: 102 minutes
IMDb Rating: 7.1
Buy/Rent on Amazon
When Harry Met Sally (1989)
A hilarious and classic romantic comedy, When Harry Met Sally is one of the first movies you'll hear about if you want to know more about romantic comedies. Two recent college graduates and friends, Harry Burns (Billy Crystal) and Sally Albright (Meg Ryan) drive together to New York from Chicago and talk about the difficulties of platonic friendships. 10 years later (seems to be a theme), they meet again in a coffee shop where their alternating theories on the subject begin to be tested along with their friendship. Think you don't like romantic comedies? Try this one out, you'll be cackling at the brilliantly written and perfectly executed jokes and situations that may hit a little too close to home for some.
Director: Rob Reiner
Main Cast: Billy Crystal, Meg Ryan, Carrie Fisher
Runtime: 95 minutes
IMDb Rating: 7.6
Buy/Rent on Amazon
Say Anything (1989)
In a somewhat corny yet wholly genuine 80s fashion, Say Anything is the romantic comedy that defines a generation of romantics with quirky magnificence. A straight-A, bound-for-success high school student (Ione Sky) becomes distracted by the head-over-heels antics from Lloyd (John Cusack), a notorious, kickboxing underachiever who doesn't know what he wants until he finds love. Wonderfully acted and charming, Cusack really steals the spotlight in this film as the loverboy unapproved by the controlling father, with the forever-epic scene where he blasts the Peter Gabriel classic In Your Eyes from a boombox outside her window.
Director: Cameron Crowe
Main Cast: John Cusack, Ione Sky, John Mahoney
Runtime: 100 minutes
IMDb Rating: 7.3
Buy/Rent on Amazon
Bull Durham (1988)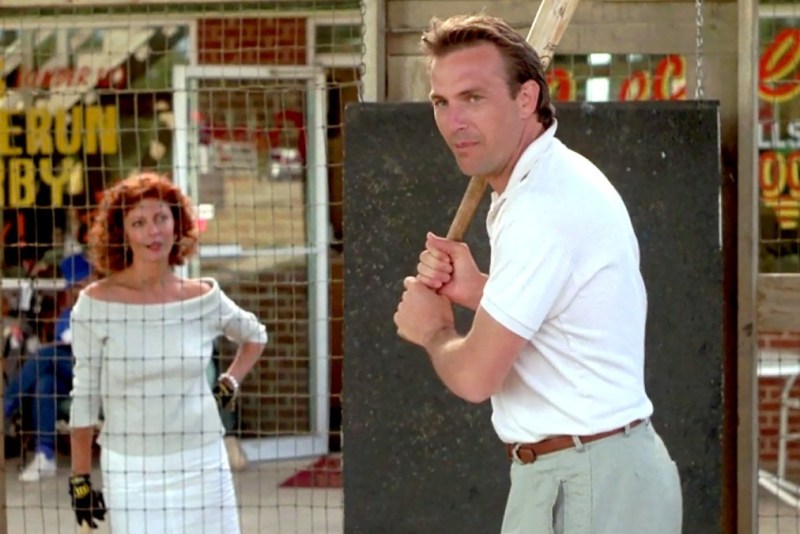 A Kevin Costner classic, Bull Durham follows players in the minor leagues as they show us that there is more to baseball than just baseball, especially when your team has a devoted, annual groupie. With fantastic performances from Costner, Susan Sarandon, and Tim Robbins, we take part in a romantic comedy following a love affair that, in the major leagues, would have gained much more attention from the fans, making it so much more fun to watch in the rough and tough minor leagues of baseball. Focusing more on love and romance than the actual sport they're playing, this film is still considered to be one of the best baseball movies ever made.
Director: Ron Shelton
Main Cast: Kevin Costner, Susan Sarandon, Tim Robbins
Runtime: 108 minutes
IMDb Rating: 7.1
Buy/Rent on Amazon
Groundhog Day (1993)
More of an endlessly entertaining comedy that turns romantic, Groundhog Day is arguably the best Bill Murray film in history, making it a film you can watch over and over and over again like there's no tomorrow. When a brash and disillusioned TV weatherman travels to Punxatawney to cover the annual Groundhog Day ceremony, he finds himself trapped and reliving the same day over and over again, unable to discover why or how. Masterfully performed by our star, we get to witness Murray's character going through all 5 stages of grief as he starts to uncover the truth about his situation and how he might escape it.
Director: Harold Ramis
Main Cast: Bill Murray, Andie MacDowell, Chris Elliott
Runtime: 101 minutes
IMDb Rating: 8.0
Buy/Rent on Amazon
The Princess Bride (1987)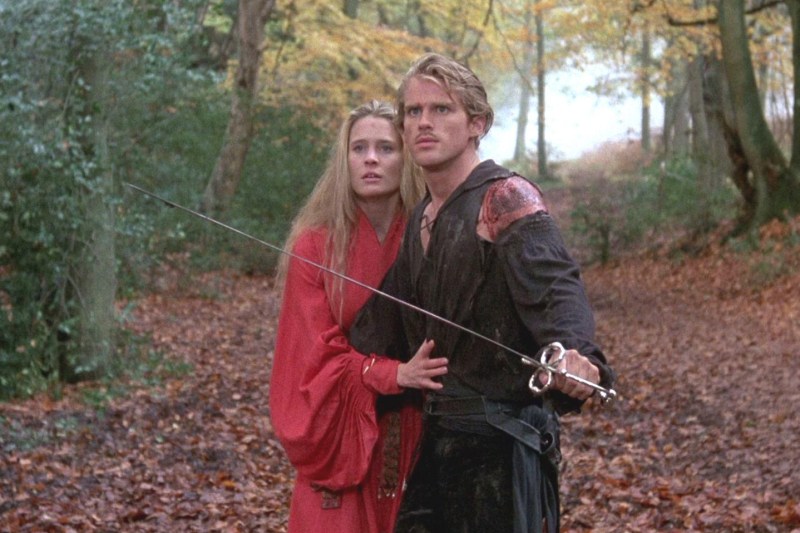 A witty fairytale about love, adventure, and hope, The Princess Bride is another timeless classic on our list today that nobody will judge you for watching a few dozen times. When a boy is sick in his bed, his grandfather decides to read him the story of The Princess Bride, mostly for the good quality of the incredible tale (not to mention Peter Falk's legendary narration), but also to reconnect with his growing grandson. Cleverly written and full of excellent cameos, this film is a good choice for almost any occasion.
Director: Rob Reiner
Main Cast: Cary Elwes, Mandy Patinkin, Robin Wright
Runtime: 98 minutes
IMDb Rating: 8.0
The Big Sick (2017)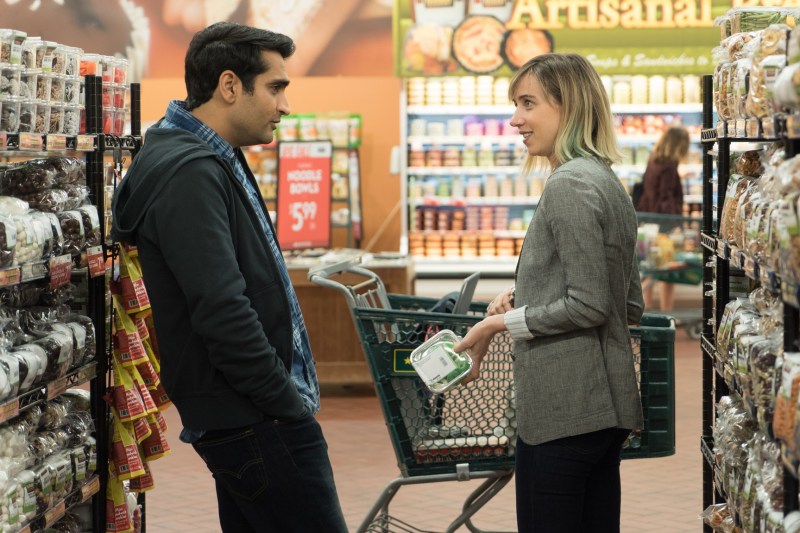 The Big Sick is based on the real-life love story of comedian Kumail Nanjiani and Emily V. Gordon. The story follows Nanjiani as he struggles to build up a career in stand-up. After a run-in with a heckler named Emily (Zoe Kazan), a relationship quickly forms. However, the couple is faced with a family pushback and when they break up, a coma is what brings them back together. This original dramedy is one of the best Prime movies Amazon has to offer.
Director: Michael Showalter
Main Cast: Kumail Nanjiani, Zoe Kazan, Holly Hunter
Runtime: 120 minutes
IMDb Rating: 7.5
Watch on Amazon
10 Things I Hate About You (1999)
With a story based on Shakespeare's The Taming of the Shrew and re-vamped to fit the 90s grunge of Seattle, 10 Things I Hate About You is a timeless classic, giving high-school rom-coms a run for their money. In an upper-middle-class Seattle high school, Bianca (Larisa Oleynik) is a popular and beautiful girl that many would feel lucky to date (arrogant schmucks and romantic nerds alike), but with her terrified and controlling father, she is not allowed to date unless her blunt and abrasive older sister, Kat (Julia Stiles) decides to date somebody. Starring a wide array of recognizable faces and witty dialogue, at least one of you will fall victim to Heath Ledger's endlessly charming smile.
Director: Gil Junger
Main Cast: Heath Ledger, Julia Stiles, Joseph Gordon-Levitt
Runtime: 97 minutes
IMDb Rating: 7.3
(500) Days of Summer (2009)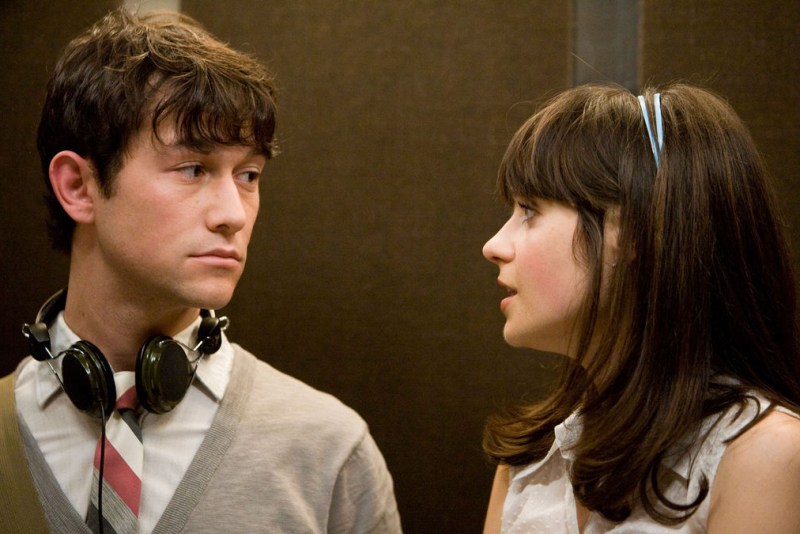 A tale of self-discovery and reflection, (500) Days of Summer is a quirky romantic comedy that explores the path to true love and the difficult yet realistic obstacles that lay along the way. A hopelessly romantic greeting card writer, Tom (Joseph Gordon-Levitt) falls in love with a co-worker (Zooey Deschanel) who doesn't believe in love. Offbeat and somehow also whimsical, this film will be relatable on some level or another as these two young hearts try to figure out the way of the world as well as each other.
Director: Marc Webb
Main Cast: Joseph Gordon-Levitt, Zooey Deschanel, Geoffrey Arend
Runtime: 95 minutes
IMDb Rating: 7.7
Buy/Rent on Amazon
Editors' Recommendations