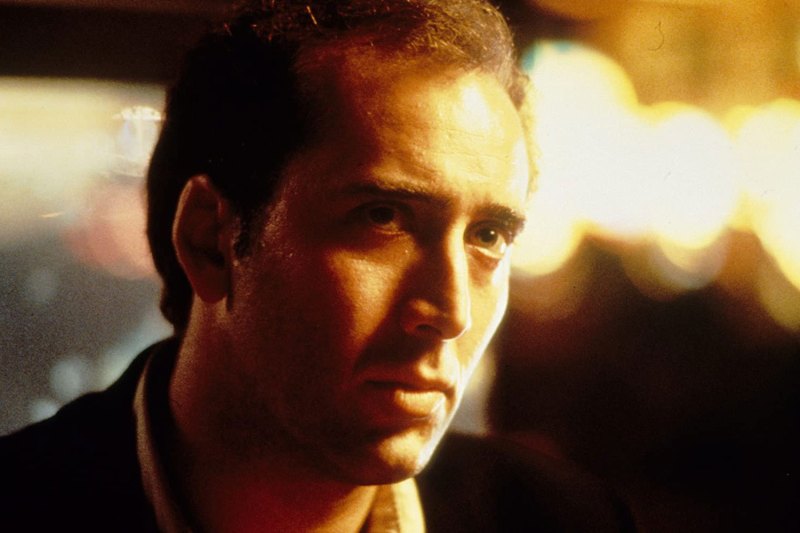 A name that seems to be met largely with blissfully ignorant disdain (similar to Canadian pop-rock band Nickelback), Nicolas Cage has been filling the silver screen with his various characters for almost 40 years now, with a whopping 106 IMDB acting credits to his name. Though it is true, he is generally most known for his worst roles, Cage has some golden moments in film history that will blow away anyone willing to give him another chance. Growing up with his talents, it always seemed easier for some to overlook his many sub-par films (some speculate he agreed to just to pay off his castle debts), and focus on the roles where Cage really gave his all at every turn. If you know Cage at his best, you can easily forgive him at his worst, especially with how easy it is to skip over the features you know might not impress. 
Being the nephew of the great Francis Ford Coppola, Cage had aspirations for greatness, hoping to create his own legacy after having changed his last name to Cage in the Cage-like fashion we all know and love. Having been so surrounded by film and theatre, Cage could not quench the thirst for acting and featured in his very first (and very minor) role in Fast Times at Ridgemont High in 1982, which opened the door to his eventual stardom. We love Nicolas Cage and can't get quite enough of him, so today we hope to convert you into Cage fans with our list of the best of his movies ever.
Related Guides
In one of his more underrated roles, Cage plays Big Daddy, an un-super superhero with unconventional methods of justice. Kick-Ass is the story of modern-day heroes, whether inspired by injustice, revenge, or deceit, the tight spandex, and over-the-top violence is prevalent. Cage's "Big Daddy" is by far the deepest and darkest of the characters, who joins the story armed with grenades, knives, shotguns, machine guns, a wall of handguns, and the occasional bazooka to fight the locally organized crime syndicate. With some amazing moments of dark humor and an impressive breakout performance from Kick-Ass (Aaron Taylor-Johnson), this anti-hero story is full of action, violence, and some realism that really ties the story together. 
Director: Matthew Vaughn
Main Cast: Aaron Taylor-Johnson, Nicolas Cage, Chloë Grace Moretz
Runtime: 117 minutes
Editors' Recommendations