Amazon Prime has one of the largest libraries of content in the world filled with good movies to watch. Whether you want to watch a comedy movie or a crime drama television show, Amazon probably has what you're looking for as far as the best movies to stream right now. When there's so much to watch, it can be hard to sort through everything to find the best viewing options, though. Thankfully, we're here to help. We've already compiled a list of Amazon Prime TV shows for you to enjoy. And, if you're looking for the best movies to watch right now, we've also found a selection of the best movies on Amazon Prime for you to browse.
If you're looking for more than just the best Amazon Prime movies, we've also found the best Netflix movies, the best Hulu movies, the best Disney Plus movies, and the best Netflix documentaries to stream right now.
Val (2021)
Genre
Documentary, Biography
Stars
Val Kilmer, Kevin Bacon, Marlon Brando
Directed by
Ting Poo, Leo Scott
Focused on and filmed over a span of more than 40 years by Val Kilmer, Val is an Amazon original movie about the mythical man who had legendary roles in Batman: Forever, Tombstone, The Doors, and Top Gun. A recent survivor of throat cancer who is still in recovery, Val Kilmer has decided to tell his story using home video footage that shines a remarkably frank light into his private life and the ways that it's transformed over the decades of his career.
The Report (2019)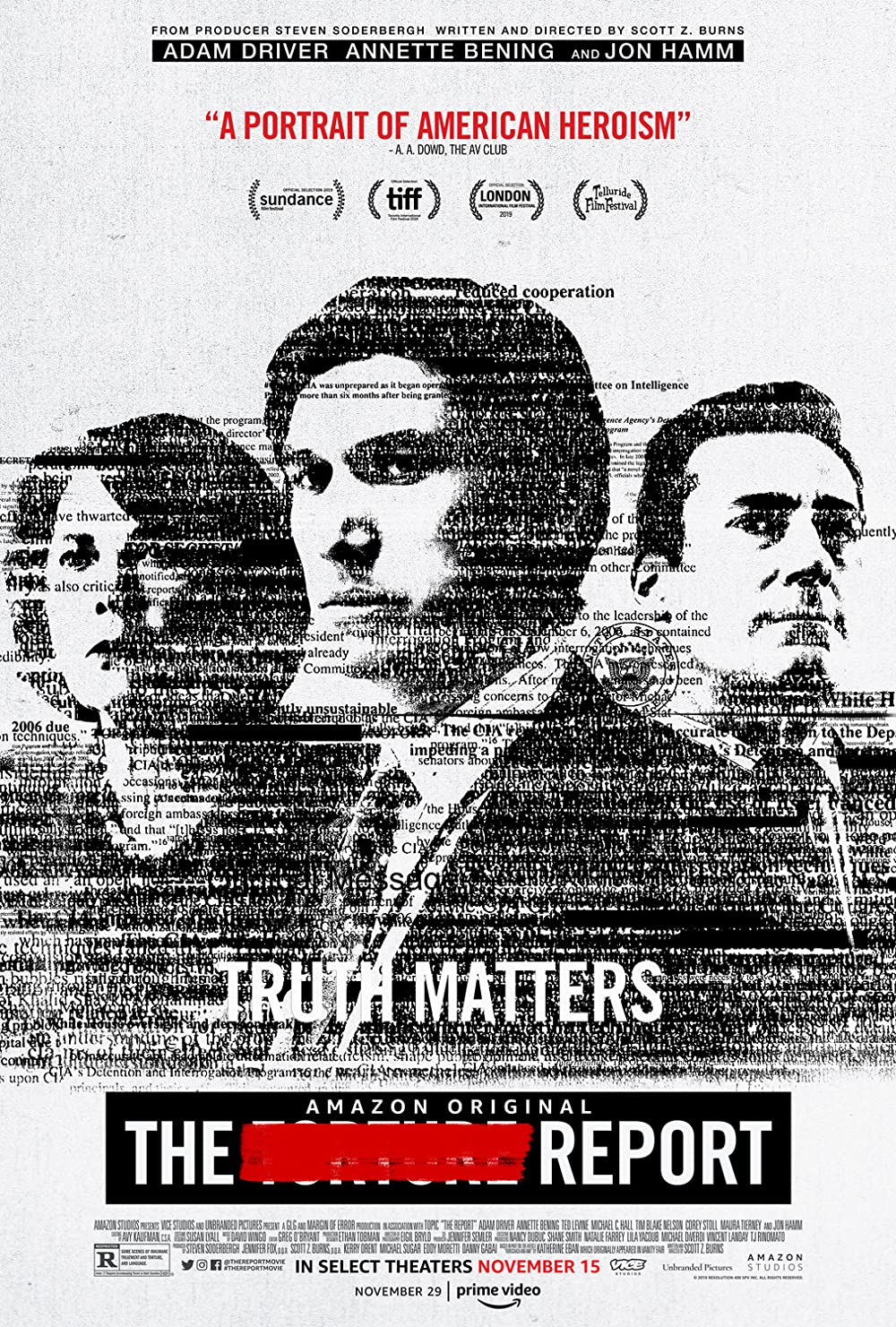 Genre
Biography, Crime, Drama
Stars
Adam Driver, Annette Bening, Jon Hamm
Directed by
Scott Z. Burns
An
incredible Amazon Original
chock full of award-worthy performances,
The Report
is a chillingly detailed rendering of the investigation into the morally dubious torture techniques used by the CIA in the aftermath of 9/11. Based on the true story of an investigative finding from Senate staffer Daniel J. Jones (Adam Driver),
The Report
follows his request to better understand the torture, and who authorized it. Along the way, he uncovers some horrible information about the merciless and sometimes unprovoked torture tactics that his own country is using regularly.
Manchester by the Sea (2016)
Stars
Casey Affleck, Michelle Williams, Kyle Chandler
Directed by
Kenneth Lonergan
With career-defining performances from Casey Affleck, Michelle Williams, and Lucas Hedges, Manchester by the Sea is a stunningly raw portrayal of tragedy and what it can do to the human spirit. When Lee (Casey Affleck) finds out that his brother has died and has made him the guardian of his teenage nephew Patrick (Lucas Hedges), he is forced to quit his job and move back to his hometown where he comes face to face with all the trauma that drove him away in the first place.
Honey Boy (2019)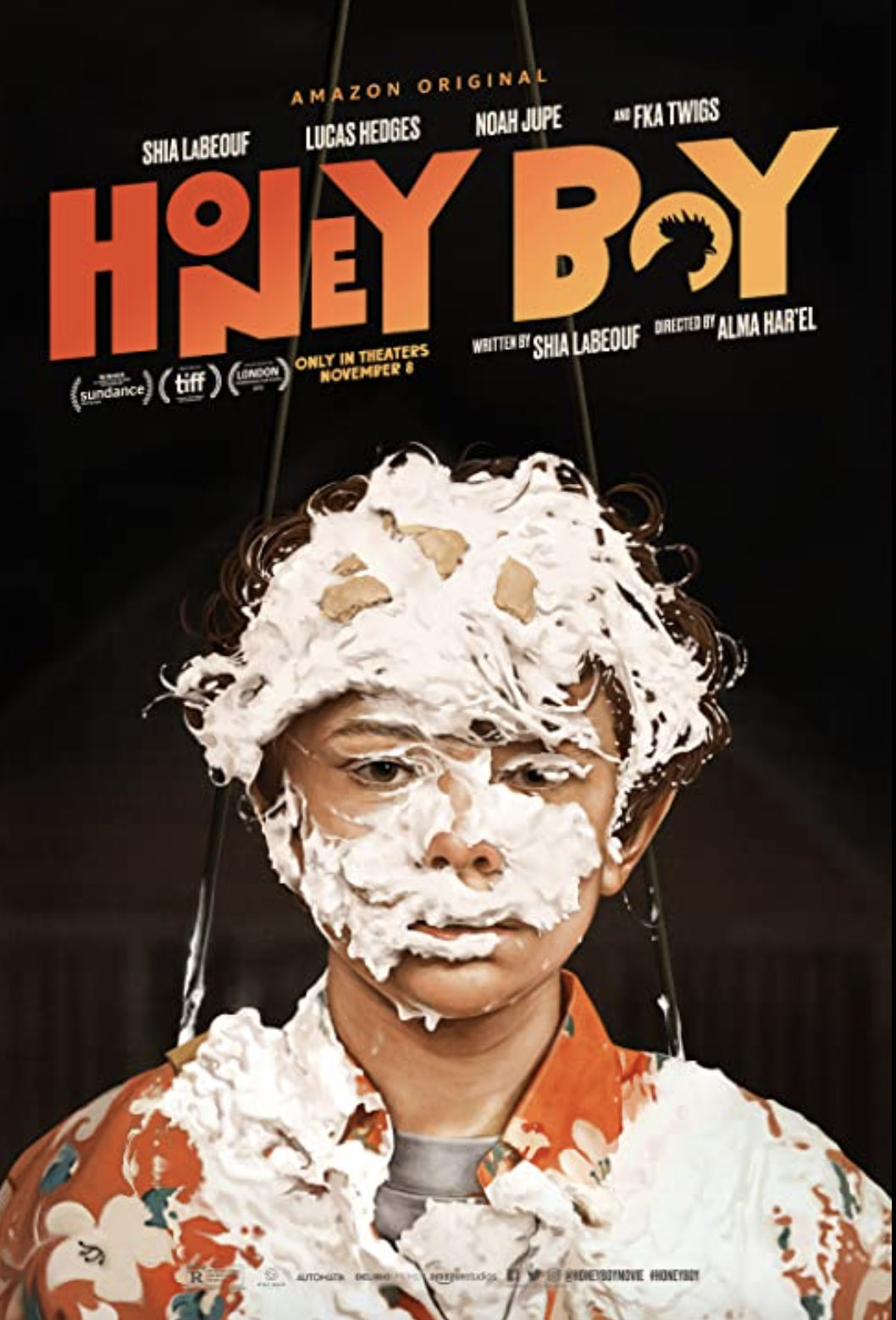 Stars
Shia LaBeouf, Lucas Hedges, Noah Jupe
Loosely based on the life of erstwhile child actor and now tabloid target Shia LaBeouf, Honey Boy is a gripping and emotional tale riddled with fantastic performances. A 12-year-old boy starts to make it in Hollywood on a hit comedy show, causing his alcoholic and abusive father to push him in ways no 12-year-old should be pushed. LaBeouf chose to portray his own father in the film, despite telling his father that Mel Gibson would portray him to get him to sign off on the film's creation.
The 36th Chamber of Shaolin (1978)
Genre
Action, Adventure, Drama
Stars
Chia-Hui Liu, Lieh Lo, Yue Wong
Directed by
Chia-Liang Liu
A film that heavily influenced hip hop music group The Wu-Tang Clan,
The 36th Chamber of Shaolin
is referenced by RZA as one of the very best
Kung Fu films
. When the Manchu government destroys his school, ravages his town, and kills his father, San Te (Chia-Hui Liu) travels to a Shaolin temple to learn the ways of Shaolin Kung Fu and be at peace. Needless to say, the fight choreography in this is incredible.
Train to Busan (2016)
Genre
Action, Horror, Thriller
Stars
Gong Yoo, Yu-mi Jung, Ma Dong-seok
One of the most intense and claustrophobic zombie movies ever made,
Train to Busan
is an incredible Korean film by director Sang-ho Yeon.
Busan
follows a group of passengers trying to survive on a train while heading to a supposed safe zone during a zombie outbreak. The creativity and originality of the plot are enough to give it a watch, especially if you enjoy a
good zombie flick
. On top of that, though, there are also plenty of compelling performances and a number of truly inventive action setpieces.
Sound of Metal (2019)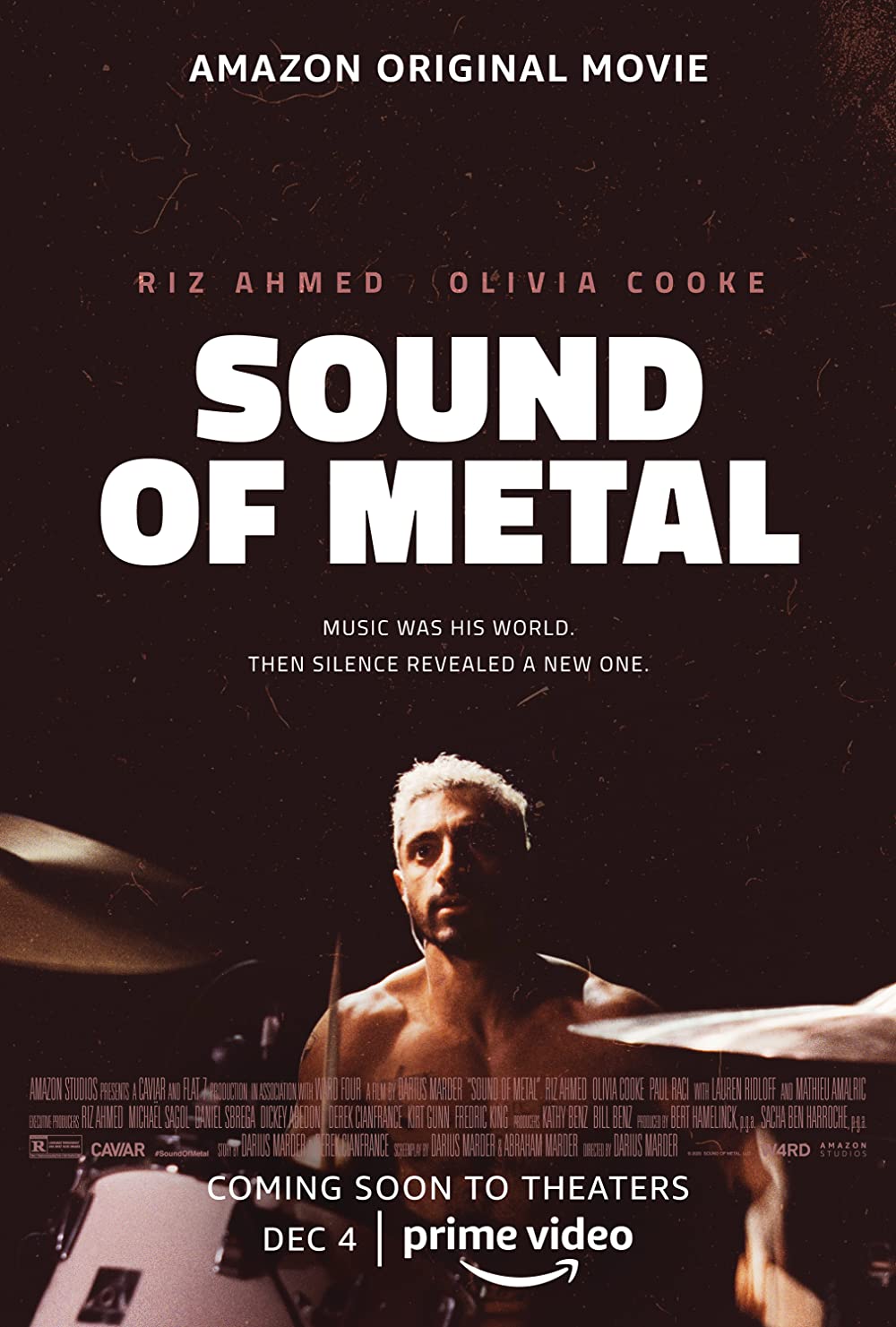 Stars
Riz Ahmed, Olivia Cooke, Paul Raci
Directed by
Darius Marder
An Amazon original and a breakout starring role for Riz Ahmed, Sound of Metal is an intensely dramatic film about a man torn between two lives as he loses his hearing. After hearing the distressing news that his hearing loss will only worsen, he tries to avoid relapsing even as he struggles with his new identity. Winner of best film editing and best sound editing at the 2020 Academy Awards, Sound of Metal was also nominated for a handful of other awards including best picture.
The Big Sick (2017)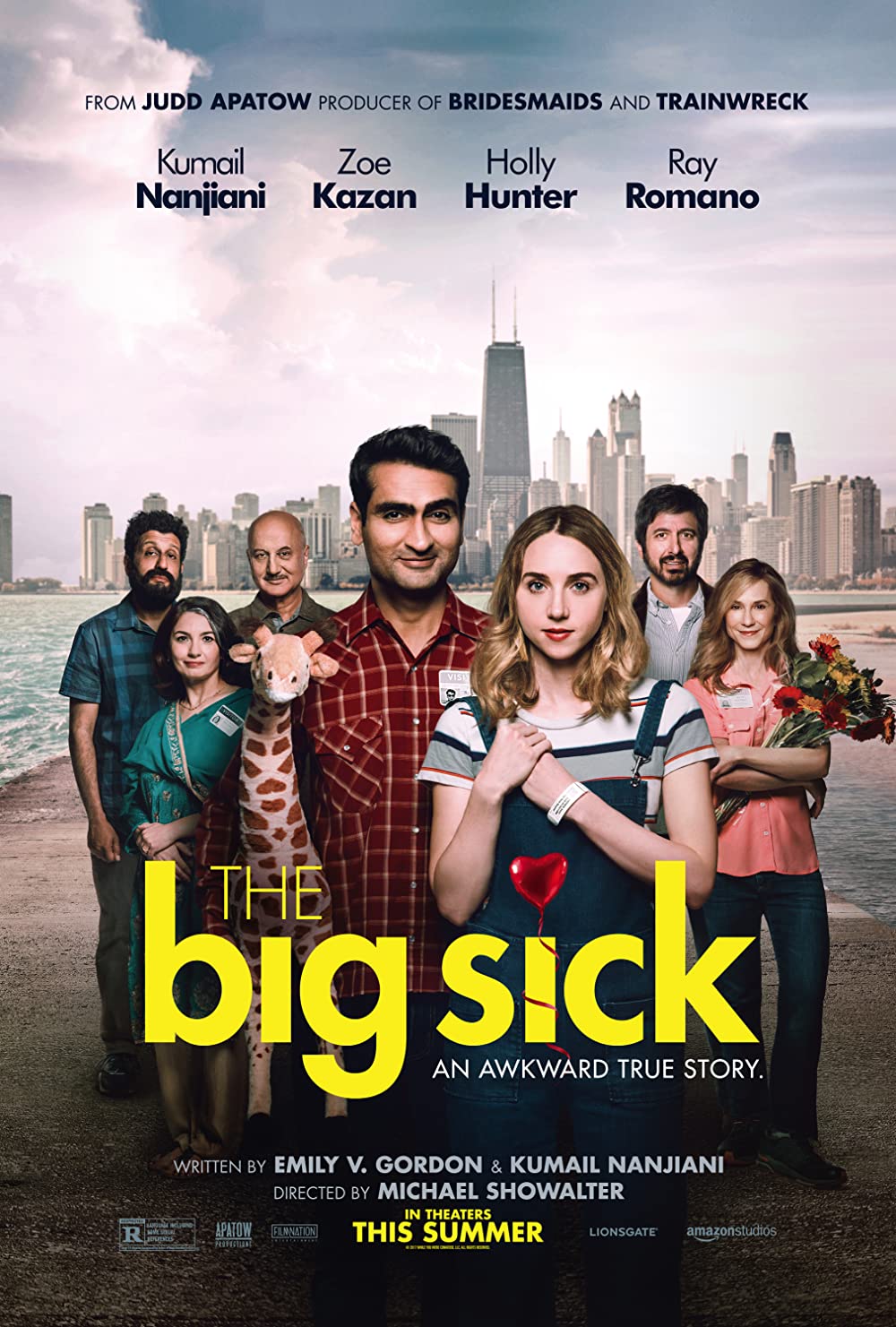 Genre
Comedy, Drama, Romance
Stars
Kumail Nanjiani, Zoe Kazan, Holly Hunter, Ray Romano
Directed by
Michale Showalter
The Big Sick
is based on the real-life love story of comedian Kumail Nanjiani and Emily V. Gordon. The story follows Nanjiani as he struggles to build up a career in standup. After a run-in with a heckler named Emily (Zoe Kazan), the two quickly form a relationship. Shortly after they break up, though, Gordon falls into a coma, and Nanjiani is forced to figure out how what his role should be in supporting her. This original dramedy is one of the
best romantic comedy movies
to watch.
One Night in Miami... (2020)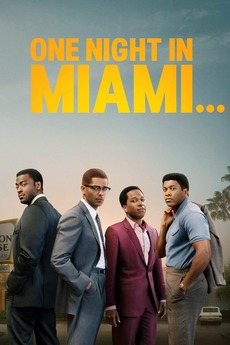 Stars
Kingsley Ben-Adir, Eli Goree, Aldis Hodge
This film, which is loosely based on true events, follows four icons in their prime, Muhammad Ali, Malcolm X, Jim Brown, and Sam Cooke, as they meet in Miami one historic night. As these figures come together in the mid-1960s, they discuss what their success and responsibility mean as they carry the weight of the world during the Civil Rights Movement. In Regina King's directorial breakout, we get shades of gray from each of the four central characters as they attempt to navigate what it means to be Black and powerful in an era when the world was transforming. Boasting a
handful of Oscar nominations
, this film is a powerhouse packed with four incredible performances and ruminative, meaningful conversations.
The Lost City of Z (2017)
Genre
Adventure, Drama, History
Stars
Charlie Hunnam, Robert Pattinson, Sienna Miller
An earnest examination of one explorer's quest for greatness, The Lost City of Z is a film about Percy Fawcett (Charlie Hunnam), a British explorer who makes repeated journeys to the Amazon. Ultimately, Fawcett's goal is to prove that there was once a civilized nation living there, and the movie is about his quest to do exactly that. At its core, though, The Lost City of Z is also a movie about one man's singular focus on a life outside his home, and the toll it takes on everything else he's supposed to love.
Small Axe: Lovers Rock (2020)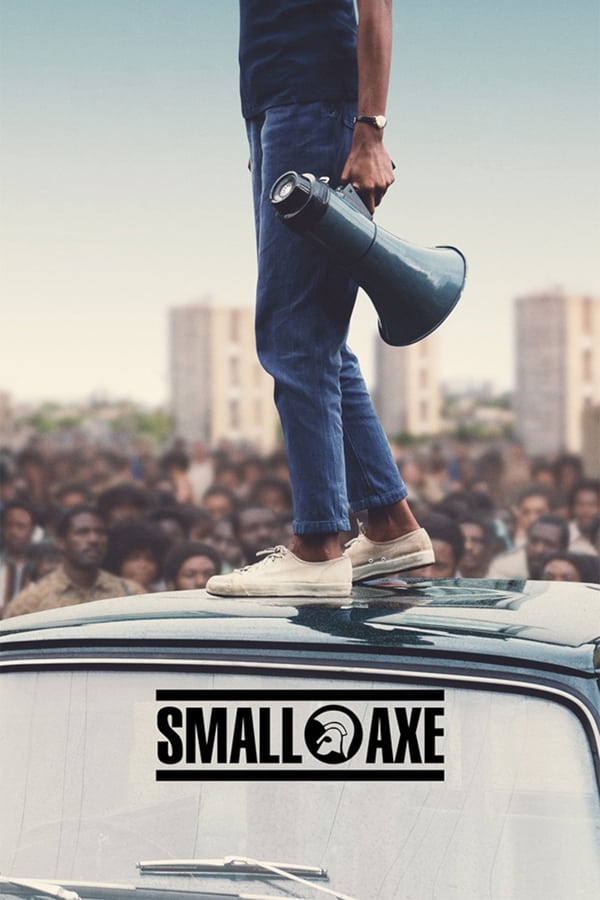 Cast
Amarah-Jae St. Aubyn, Daniel Francis-Swaby, Ellis George
All of Steve McQueen's Small Axe films are worth checking out, but Lovers Rock stands above the rest. Set in London in the 1970s, the film is set at a house party and exists primarily so the viewer can revel in the joy that it depicts. There is almost no plot to speak of in Lovers Rock, but the movie doesn't need one. Instead, it gets by on the vibe that it puts off, one that serves as a reminder of the joy of the Black community, even in the face of the oppression that constantly threatens them.
Jackie Brown (1997)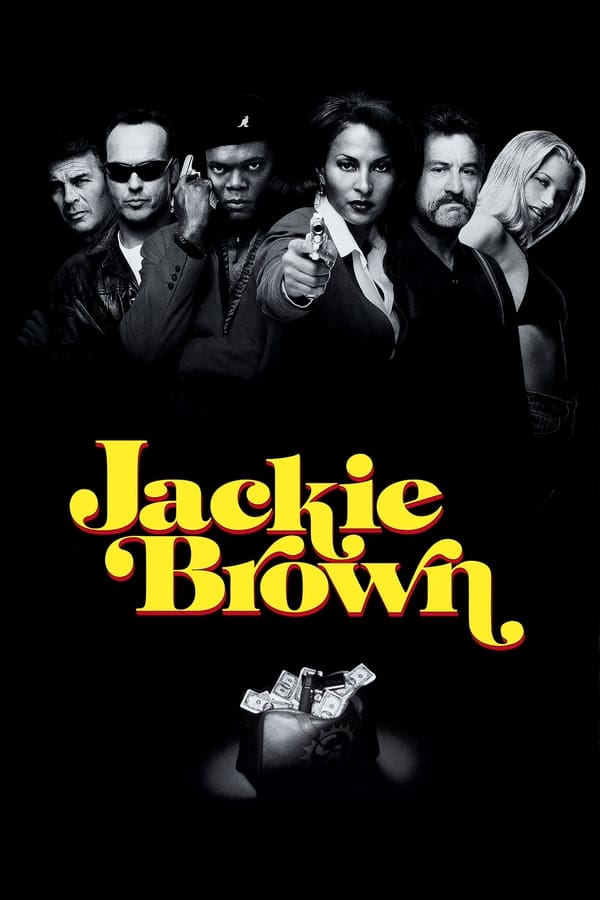 Genre
Crime, Thriller, Drama
Stars
Pam Grier, Samuel L. Jackson, Robert De Niro
Directed by
Quentin Tarantino
Perhaps Quentin Tarantino's most underrated movie, Jackie Brown is a swirling crime saga that follows a flight attendant who is pressured to bring down a major crime boss. Thanks to a staggering central performance from Pam Grier, as well as brilliant supporting work from one of the best supporting casts Tarantino has ever assembled, Jackie Brown is one of the director's sharpest movies, and it's also one of the only ones that could credibly be described as a romance.
Nope (2022)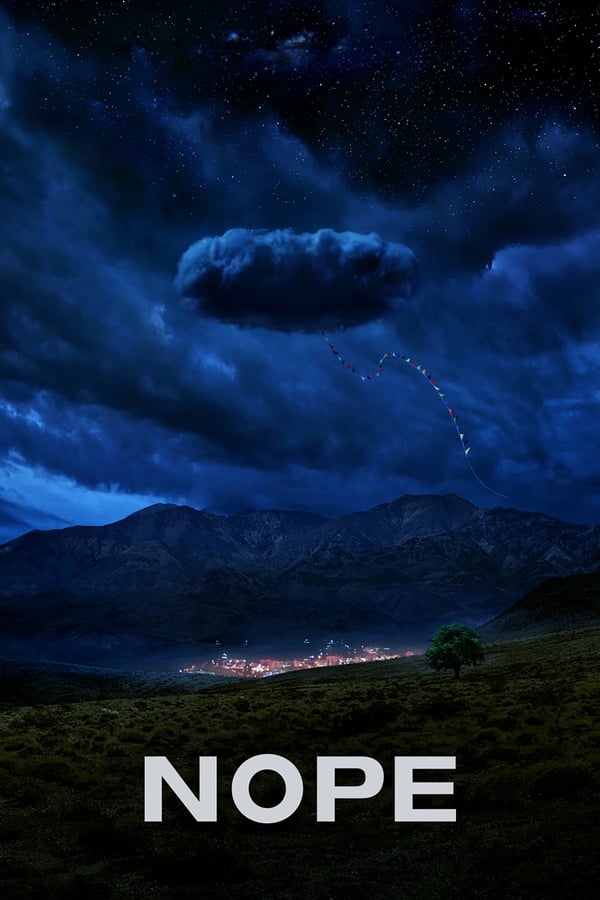 Genre
Horror, Mystery, Science Fiction
Stars
Daniel Kaluuya, Keke Palmer, Brandon Perea
Jordan Peele is one of the most exciting directors working today, and Nope might be his most challenging and rewarding movie. The film follows a pair of siblings who own a horse ranch outside of Hollywood and discover that there's an alien hovering above their property. Although it's in some ways a very straightforward blockbuster, Nope is also a deeply thoughtful movie about the nature of spectacle. Daniel Kaluuya and Keke Palmer are two halves of a perfect coin, and Nope is scary, thrilling, and deeply funny.
What movies are coming to Amazon in September?
September 1
10 Things I Hate About You
1984
2001: A Space Odyssey
21 Grams
23:59
A Bullet for Pretty Boy
A Force Of One
A Man Called Sarge
A Matter of Time
A Rage to Live
Abbott And Costello Meet Frankenstein
After Midnight
Alakazam the Great
Alex Cross
All About My Mother
All Eyez On Me
Amazons Of Rome
American Ninja
American Ninja 2: The Confrontation
American Ninja 3: Blood Hunt
American Ninja 4: The Annihilation
Anaconda
And Your Name Is Jonah
Angel Eyes
Apartment 143
April Morning
Are You In The House Alone?
Army of Darkness
As Above, So Below
Back to School
Bad Education
Bad News Bears
Bad Times at the El Royale
Bailout At 43,000
Balls Out
Battleship
Beer
Behind the Mask
Belly Of An Architect
Berlin Tunnel 21
Bewitched
Billion Dollar Brain
Blow
Blue Bayou
Body Slam
Born to Race
Bowling For Columbine
Boy of the Streets
Breakdown
Brides of Dracula
Brigadoon
Broken Embraces
Buster
Calendar Girl Murders
California Dreaming
Campus Rhythm
Captain Kidd and the Slave Girl
Carpool
Carry on Columbus
Carve Her Name with Pride
Chasing Papi
Cheerleaders Beach Party
Children Of Men
Child's Play
China Doll
Chrome and Hot Leather
Cocaine: One Man's Seduction
Committed
Conan The Barbarian
Condor
Confidence Girl
Contraband
Courage Mountain
Crossplot
Curse Of The Swamp Creature
Curse of the Undead
Cycle Savages
Dagmar's Hot Pants, Inc.
Damned River
Dancers
Danger in Paradise
Dangerous Love
Deep Blue Sea
Defiance
Deja Vu
Desert Sands
Desperado
Detective Kitty O'Day
Detective School Dropouts
Devil
Devil's Eight
Diary of a Bachelor
Dogs
Don't Worry, We'll Think of a Title
Double Trouble
Down The Drain
Dr. Heckyl and Mr. Hype
Dracula
Drag Me To Hell
Driving Miss Daisy
Dust 2 Glory
Edge of Darkness
Eight Men Out
Eight on the Lam
Electra Glide In Blue
Elephant Tales
Europa Report
Everything You Always Wanted to Know About Sex * But Were Afraid to Ask
Evil Dead
Explosive Generation
Extraction
Face/Off
Fanboys
Fashion Model
Fatal Charm
Fearless Frank
Finders Keepers
Fled
Flight That Disappeared
Flight to Hong Kong
Fools Rush In
For Greater Glory
For The Love of Aaron
For The Love of It
For Those Who Think Young
Four Weddings and a Funeral
From Hollywood to Deadwood
Frontera
Fury on Wheels
Gambit
Ghost Story
Gigli
Grace Quigley
Grievous Bodily Harm
Hangfire
Harlem Nights
Haunted House
Hawks
Heaven's Gate
Hell Drivers
Here Comes the Devil
Hollywood Harry
Honeymoon Limited
Hoodlum
Hostile Witness
Hot Fuzz
Hot Under The Collar
Hotel Rwanda
Hugo
I Am Durán
Identity Thief
I Saw the Devil
I'm So Excited!
Inconceivable
Innocent Lies
Intimate Strangers
Invisible Invaders
It Rains In My Village
Jarhead
Jeff, Who Lives At Home
Joyride
Juan Of The Dead
Judgment at Nuremberg
Jurassic World
Kalifornia
Khyber Patrol
Kick-Ass 2
Killer Klowns From Outer Space
La Bamba
Labou
Lady In A Corner
Ladybird, Ladybird
Legally Blonde 2: Red, White And Blonde
Legend Of Johnny Lingo
Lifeforce
Little Dorrit (Part 1)
Little Dorrit (Part 2)
Little Sweetheart
Lost Battalion
Mad Max
Mama
Mandrill
Masters Of The Universe
Matchless
Meeting At Midnight
Men's Club
Mfkz
Midnight in the Switchgrass
Mike and Dave Need Wedding Dates
Miss All American Beauty
Mission of the Shark
Mixed Company
Mystery Liner
National Lampoon's Movie Madness
New York Minute
Nicholas Nickleby
Night Creatures
No
Observe and Report
Octavia
October Sky
Of Mice and Men
One Man's Way
One Summer Love
Operation Atlantis
Overkill
Panga
Parker
Passport To Terror
Phaedra
Pitch Perfect
Play Misty For Me
Portrait Of A Stripper
Powaqqatsi
Predator: The Quietus
Private Investigations
Prophecy
Pulse
Quinceanera
Raiders of the Seven Seas
Red Dawn
Red Eye
Red Riding Hood
Red River
Red Sparrow
Reform School Girls
Riddick
Riot in Juvenile Prison
Rise of the Planet of the Apes
River of Death
Rocky
Rocky II
Rollerball
Rose Garden
Roxanne
Rumble Fish
Runaway Train
Running Scared
Safari 3000
Season Of Fear
Secret Window
Sense And Sensibility
Sergeant Deadhead
Seven Hours to Judgment
Sharks' Treasure
She's Out of My League
She's the One
Silver Linings Playbook
Sin Nombre
Sinister
Slamdance
Smurfs: The Lost Village
Snitch
Something Wild
Son of Dracula
Space Probe Taurus
Spanglish
Spell
Stardust
Stargate: Continuum
Stargate: The Ark of Truth
Step Up
Sticky Fingers
Stigmata
Sugar
Summer Rental
Surrender
Sword Of The Valiant
Tangerine
Tenth Man
That's My Boy
The Adventures Of Gerard
The Adventures Of The American Rabbit
The Assisi Underground
The Bad News Bears
The Beast with a Million Eyes
The Birdcage
The Black Dahlia
The Black Tent
The Bourne Identity
The Bourne Legacy
The Bourne Supremacy
The Break-Up
The Card Counter
The Cat Burglar
The Chronicles of Riddick
The Clown and the Kid
The Diary of a High School Bride
The Dictator
The Evictors
The Fake
The Family Stone
The Final Alliance
The Finest Hour
The Forever Purge
The Frog Prince
The Ghost in the Invisible Bikini
The Green Hornet
The House Bunny
The Incredible 2-Headed Transplant
The Invisible Man
The Jewel Of The Nile
The Killing
The Last House on the Left
The Late Great Planet Earth
The Legend of Zorro
The Little Vampire
The Living Ghost
The Locusts
The Machinist
The Manchu Eagle Murder Caper Mystery
The Manchurian Candidate
The Mask of Zorro
The Mighty Quinn
The Misfits
The Motorcycle Diaries
The Mouse on the Moon
The Mummy
The Naked Cage
The Night They Raided Minsky's
The Possession
The Prince
The Program
The Ring
The Sacrament
The Savage Wild
The Secret In Their Eyes
The Sharkfighters
The Sisterhood of the Traveling Pants
The Spiderwick Chronicles
The Sum of All Fears
The Winds of Kitty Hawk
The Wolf Man
The Young Savages
Three Came To Kill
Three Kinds of Heat
Through Naked Eyes
Time Limit
To Catch a Thief
Tough Guys Don't Dance
Track of Thunder
Transformations
Transporter 3
Trollhunter
True Heart
Underground
Unholy Rollers
Unsettled Land
V/H/S
War, Italian Style
Warriors Five
We Still Kill the Old Way
When A Stranger Calls
Where the Buffalo Roam
Where the River Runs Black
Wild Bill
Wild Racers
Wild Things
Windows
Woman Of Straw
Young Racers
Zack And Miri Make A Porno
September 7
September 8
Sitting in Bars with Cake
September 12
September 15
September 19
September 22
Cassandro
Guy Ritchie's The Covenant
What movies are leaving Amazon in September?
September 1
Ace Ventura: Pet Detective
The Day the Earth Stood Still
The Fifth Element
Megamind
Moulin Rouge!
On the Town
Resident Evil
Working Girl
September 2
Anthropoid
Madonna: Goddess of Pop
September 4
Anchorman 2: The Legend Continues
Last Shift
The Little Death
Triangle
September 6
Editors' Recommendations