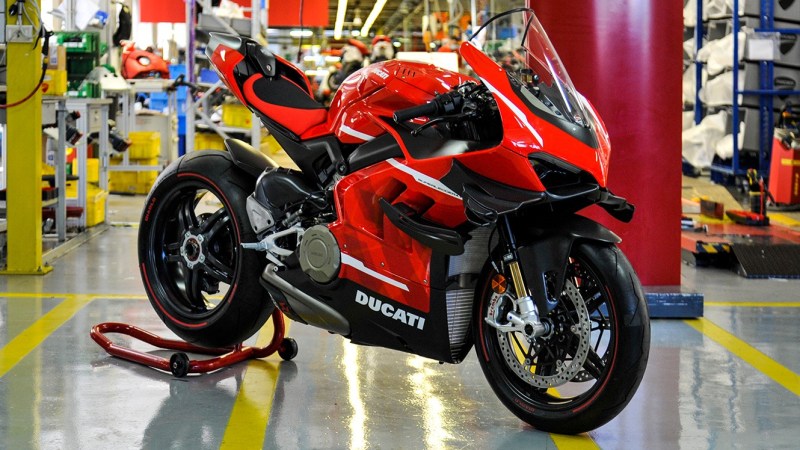 For any speed demon looking to go fast, motorcycles are one of the more affordable ways to fulfill the need for speed. Bikes not only offer a greater sense of speed than cars, but they also cost less to purchase, maintain, modify, and refuel.
Just like cars, motorcycles are built for a range of consumers. Exotic supercars exist, so it makes plenty of sense that there's a world of expensive and exotic motorcycles. Consumers with deep pockets who want to go fast will find several exotic bike options on their quest to find the most expensive motorcycle.
Shopping for a bike with a budget of $10,000 or more will go a long way on the used or new bike market. With that budget, you'll be lucky to get something worth your money.
In our article, we've shared our knowledge of the motorcycle market, and you'll find five expensive motorcycles we've discussed that are worth considering. Obviously, these are not good choices if you're just learning how to ride. Instead, you'll want to explore the best motorcycle types, but it never hurts knowing what's out there. In addition, if you decide you don't want to spend quite as much, you might be interested in a few of the cheaper alternatives we speak about toward the end.
ARCH Motorcycle KRGT-1
$94,000
In addition to starring on the big screen in action-packed movies, Keanu Reeves has been busy building a motorcycle company. It's called ARCH Motorcycle, and Reeves and Gard Hollinger created it. The company aims to build motorcycles that don't make any compromises. Performance, beauty, and bespoke components are all readily available with each motorcycle creation.
Beyond looking like a rolling piece of art, each KRGT-1 features a 2,032cc twin-cam V-twin engine (the type popularized by Harley-Davidson) rated at 122 horsepower and 122 pound-feet of torque. More than 200 pieces of aerospace-grade billet aluminum keep the bike's weight down, while a tubular steel frame and billet aluminum subframe and swingarm help with weight savings.
Every KRGT-1 is built to order and involves custom-tailored fit and finishes, and ARCH Motorcycle takes roughly 90 days to build each bike. So in as little as three months, you'll have a one-of-a-kind bike if you have the budget for it.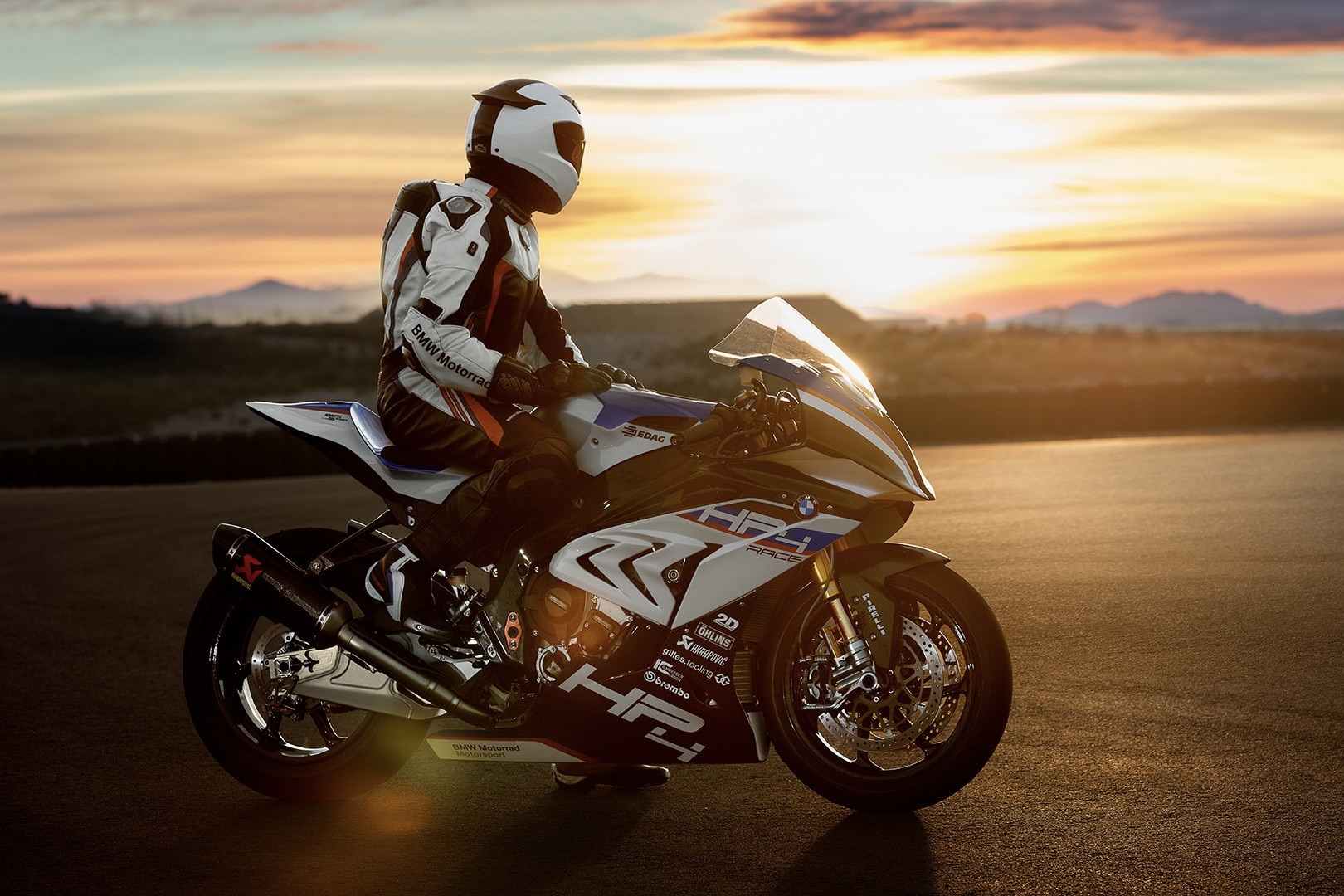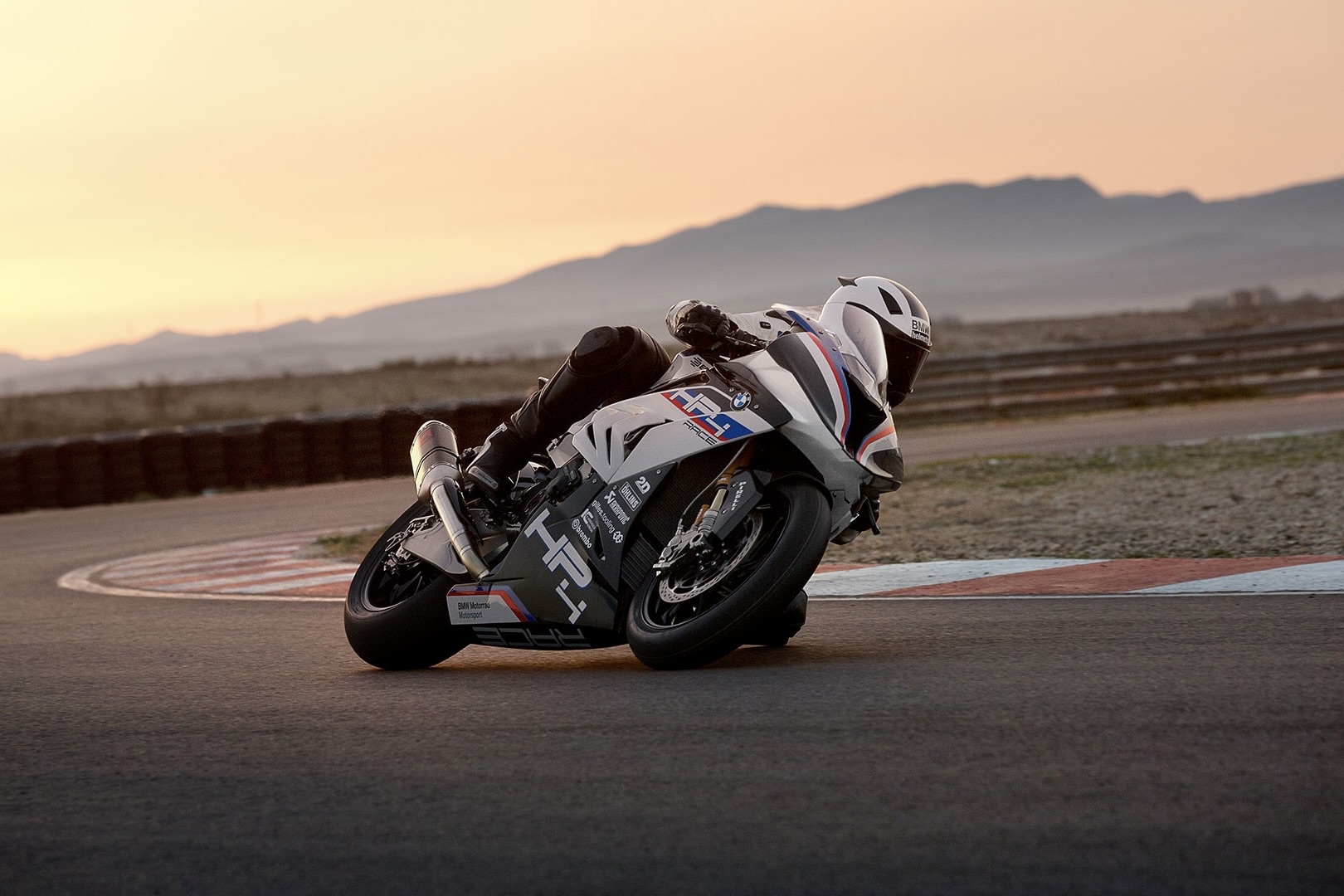 BMW HP4 Race
$78,000
The BMW HP4 Race is one of the older motorcycles on this list, but that doesn't make it any less appealing. As its name implies, the HP4 Race is a superbike that's meant for racing. Duh. The motorcycle's performance is just as blunt as its name.
BMW only built 750 units of the limited-edition motorcycle, which come with a carbon fiber frame, carbon fiber wheels, carbon fiber bodywork, Brembo brakes, an Akrapovič titanium exhaust system, and Öhlins forks. The 999c four-cylinder engine produces an impressive 215 horsepower, marking a significant improvement over the S 1000 RR.
Yet, for all its bells and whistles, the HP4 Race isn't a hopped-up superbike that's hard to ride. With a suite of electronic controls and assist features like traction control, engine brake EBR, a pit lane limiter, launch control, and wheelie control, the HP4 helps the rider set quicker lap times. With a price tag of $87,000, it's an expensive track toy, but there's no denying that it will make track days even more memorable.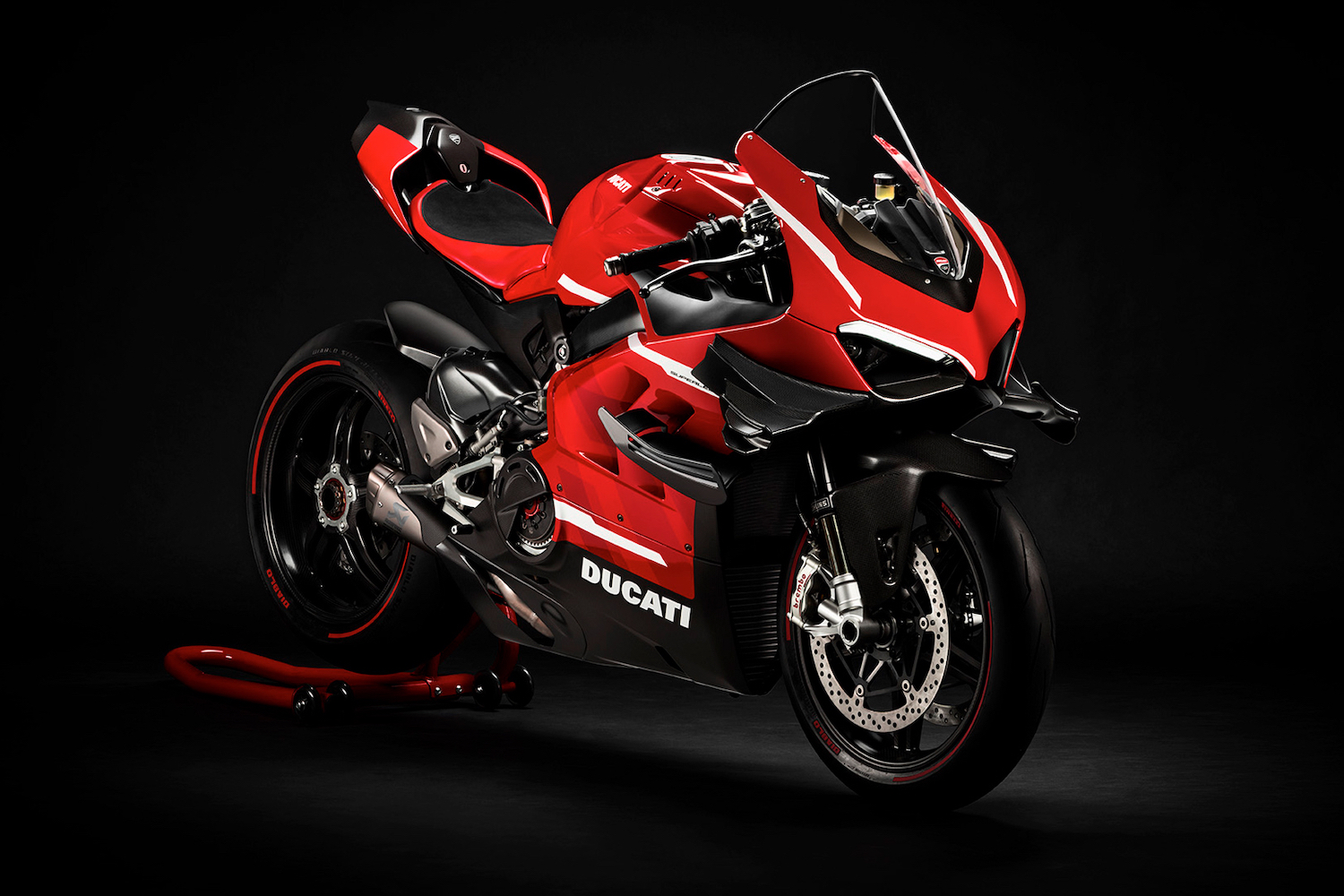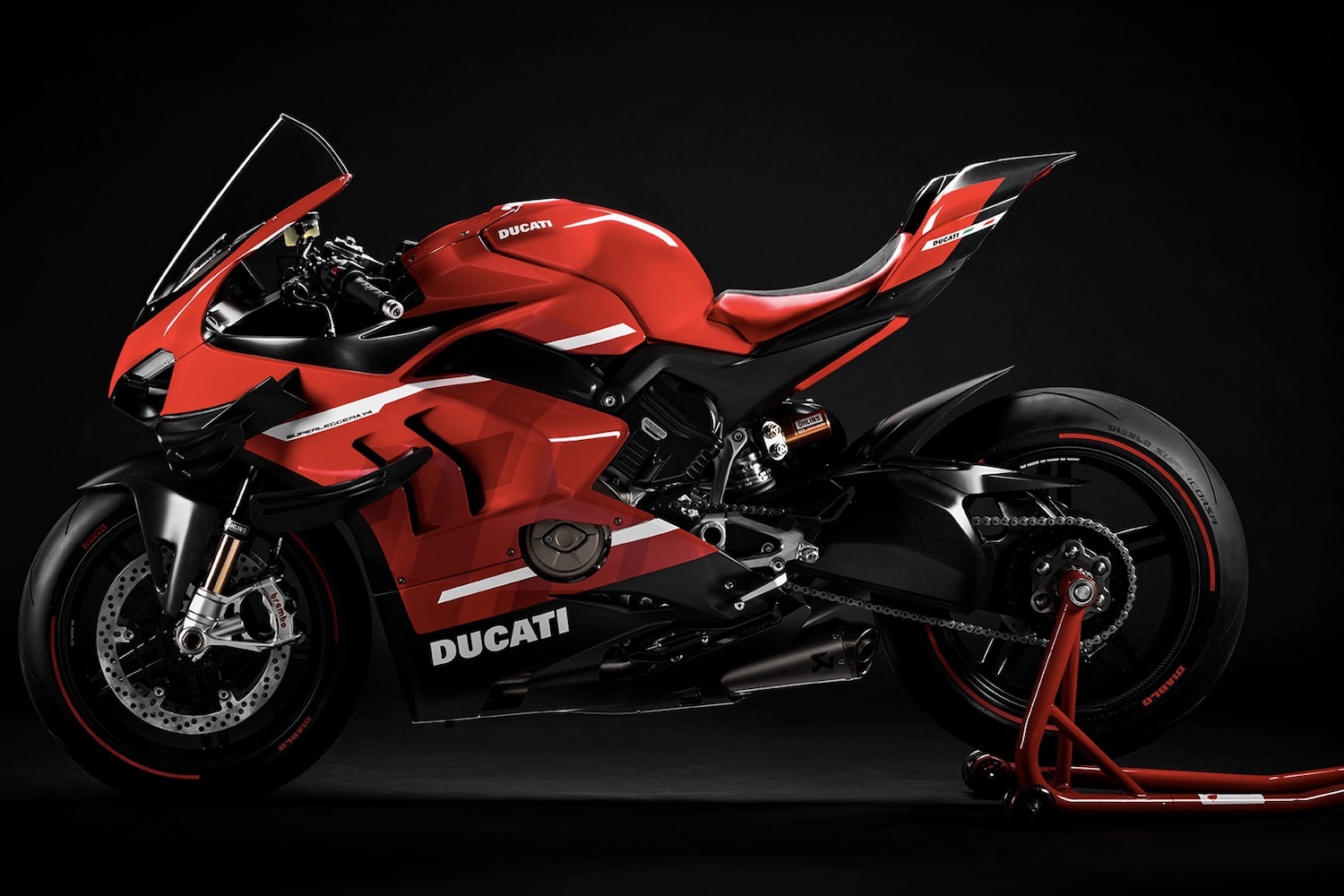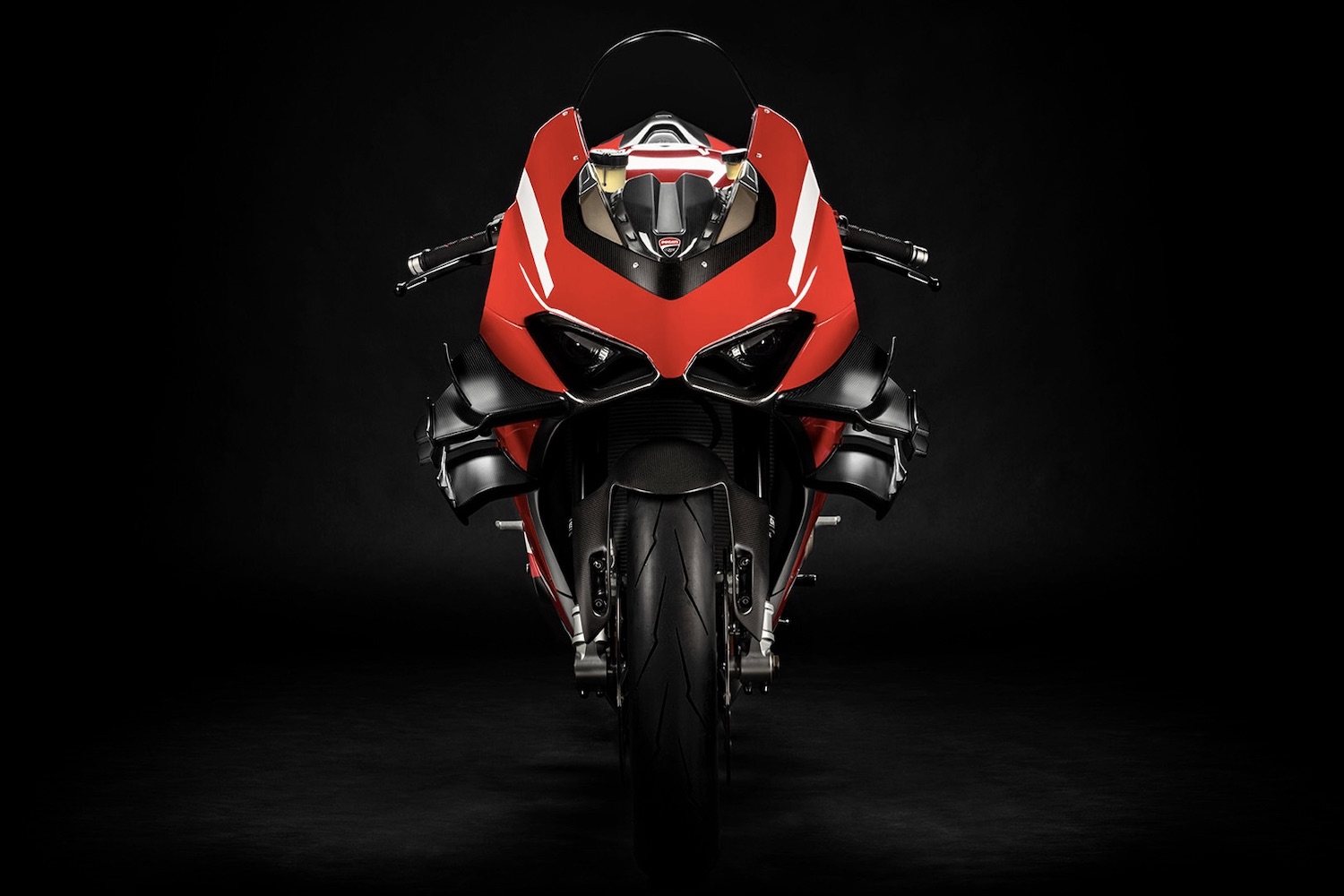 Ducati Superleggera V4
$100,000
No one does a limited-edition motorcycle like Ducati. The Italian marque always seems to go above and beyond with its special bikes. The limited-edition Superleggera V4 is a prime example of this.
Produced in only 500 units, the Superleggera V4 is the pinnacle of Ducati's superbike lineup. The motorcycle features a lot of engineering and knowledge that Ducati uses for its MotoGP bikes to be a radical superbike meant for the road but is really at home on the track. One of the things that makes the Superleggera V4 so unique is its power-to-weight ratio. Thanks to titanium and carbon fiber components, the motorcycle has a dry weight of 336 pounds.
With its light body, the bike's 998cc V4 engine, which makes an astonishing 234 horsepower at 15,500 rpm, doesn't have much to push around. When the bike arrived in the middle of 2021, it was claimed to have the highest power-to-weight ratio of any road bike globally. It's since lost this title, but it's still a beauty worth considering.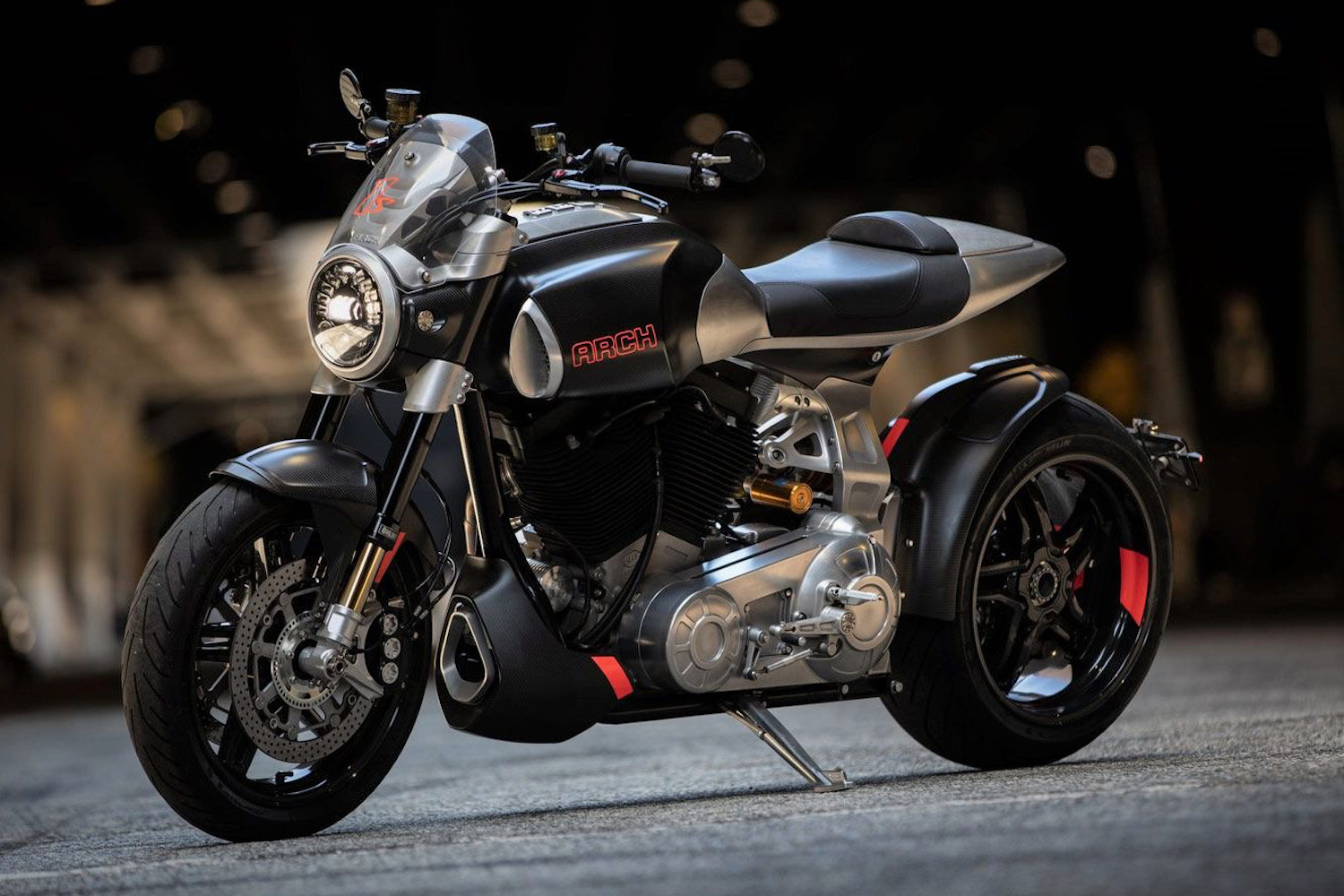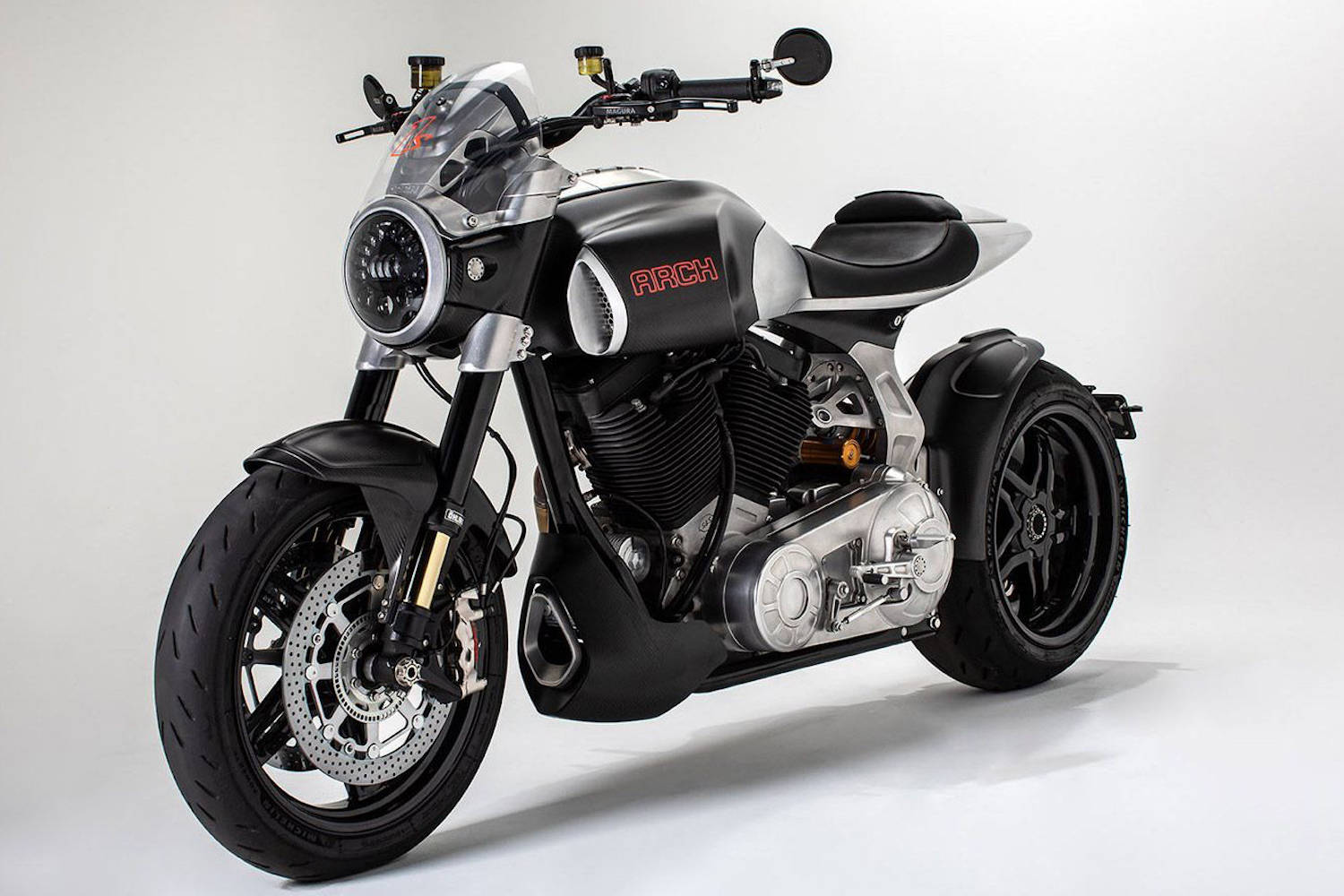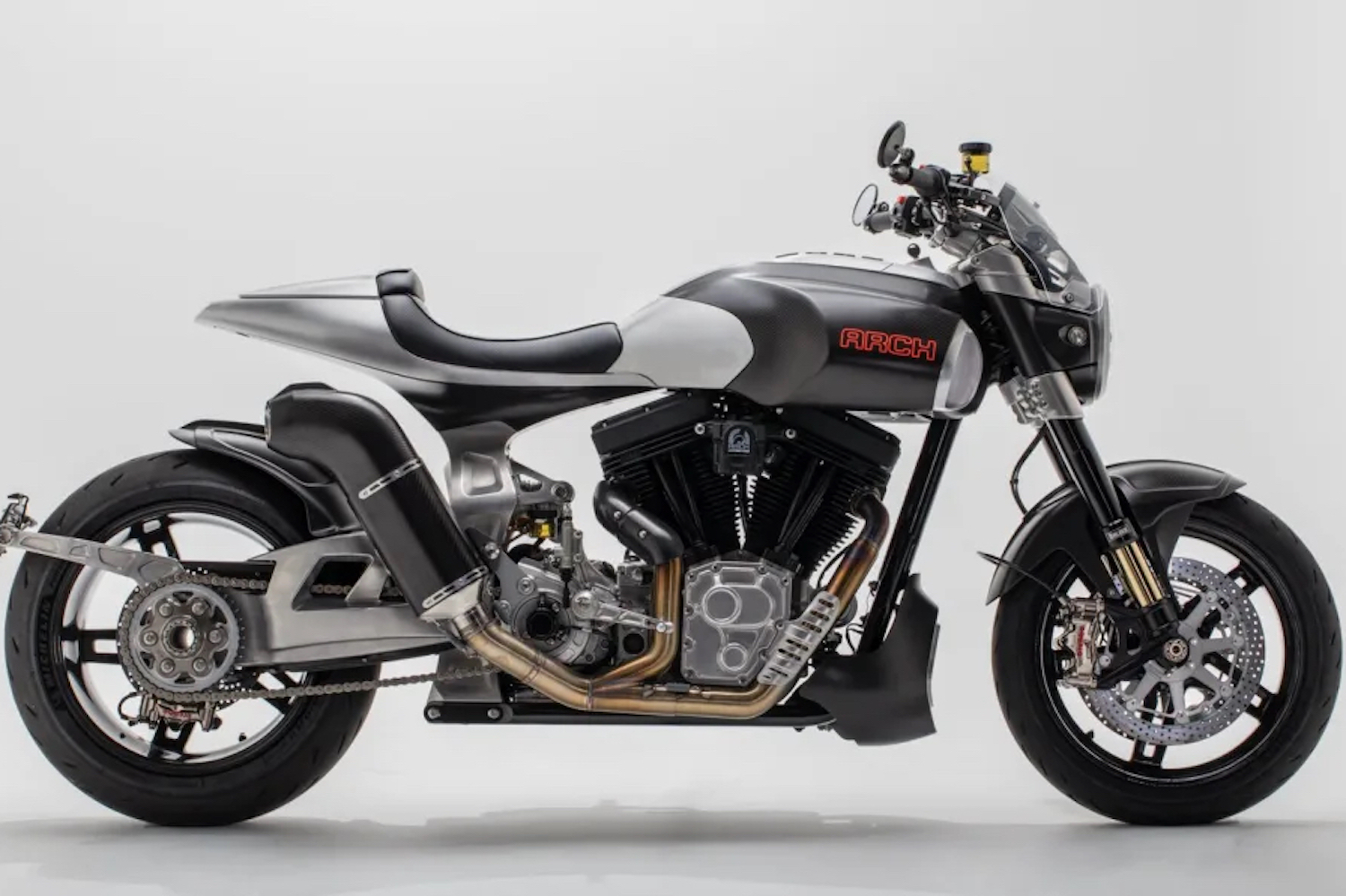 ARCH Motorcycle 1s
$128,000
The 1s is the second ARCH Motorcycle on our list, and is considered a mashup of a cruiser and a street sport bike. From its design, the 1s looks more akin to a traditional cruiser, but it packs a sporty wallop. The 1s features a similar V-twin engine to the KRGT-1 that churns out 115.3 pound-feet of torque.
While cruisers tend to be heavy, ARCH Motorcycle manages to keep the bike's dry weight down to 563 pounds thanks to a liberal amount of carbon fiber. Plus, the design of the carbon fiber supports and billet aluminum backbone and side plates create an effect that makes the engine look like it's on display and not buried deep inside a cavity.
Like other bikes from ARCH Motorcycle, the 1s is tailored for its owner with a unique ergonomic package to ensure the seat, hand controls, and foot controls are all perfect for the rider. Each 1s is built to order with pricing starting at $128,000.
Honda RC213V-S
$184,000
Honda is known for making affordable, value-packed cars like the Civic. When it comes to the world of motorcycles, Honda is known for options like the $3,400 Grom and $16,500 CBR1000RR. The automaker's halo bike exists in a different realm than its other machines.
The RC213V-S will sound familiar to MotoGP fans, as Honda uses the alphanumeric for racing. The motorcycle is a replica of the bike that Honda uses on the racetrack and is limited to just 250 units. This bike is awfully close to the one that Marc Marquez rode when he won two MotoGP world championships.
Underneath the carbon-fiber-reinforced fairings and under-seat fuel tank sits a 999cc V4 engine. Other go-fast goodies on the motorcycle include titanium connecting rods, Ohlins suspension, Marchesini wheels, Brembo brakes, traction control, engine brake control, and different ride modes. To fully enjoy this motorcycle, you'll want to head to a track, as Honda claims this is the closest way for consumers to really experience a MotoGP bike.
What are a few of the cheapest motorcycles in the world?
So now you know more about the five most expensive motorcycles in the world, but what are the cheapest bikes one can acquire? If you're interested in learning more about some of the most inexpensive motorcycles in the world, have a look below at this summarized list:
Bajaj Platina 100 ES:

The Bajaj Platina 100 ES is known for its affordability and fuel efficiency. It features a 102cc engine, and it has an electric start. It might not be one of the most powerful Indian-manufactured bikes, but its low price tag and reliability make it attractive to many riders.

Yamaha Saluto RX:

The Yamaha Saluto RX is a lightweight commuter motorcycle with good fuel efficiency and affordability. A 110cc engine powers it, and this motorcycle features a stylish design with visually appealing graphics and motorcycle components. The Saluto RX also offers riders smooth handling, superb braking, and a steady engine. Its mileage is also attractive to most who have a low budget and need a commuter bike.

TVS Sport:

Another Indian-manufactured bike known for its various trim levels and price points is the TVS Sport. The TVS Sport is a popular entry-level motorcycle that offers excellent value for money. It is equipped with a 99.7cc engine and boasts impressive mileage, thanks to its low engine power. Most purchase this bike for its fuel efficiency and capability as a daily mode of reliable transportation. The TVS Sport is known for its affordability, durability, and low ownership cost, making it a top choice for budget-conscious riders.

Hero HF Deluxe:

The

Hero HF Deluxe

is another budget-friendly motorcycle. A 97.2cc engine powers it. Unlike other inexpensive motorcycles produced in India, this one offers a comfortable riding experience. In addition, the HF Deluxe is also known for its reliability, low maintenance costs, and fuel efficiency, so many riders buy it if they need to commute daily, like the other models on this list. It also helps that it's stylish and has a fairly large fuel tank.

Honda CD 110 Dream:

The Honda CD 110 Dream is a cost-effective motorcycle that can carry two occupants without affecting the mileage or comfort of the driver. Unlike other inexpensive motorcycles, this one has a highly reliable engine and surprisingly modern features. Despite its low price point, it is also powerful and features a 109.51cc engine.
Editors' Recommendations