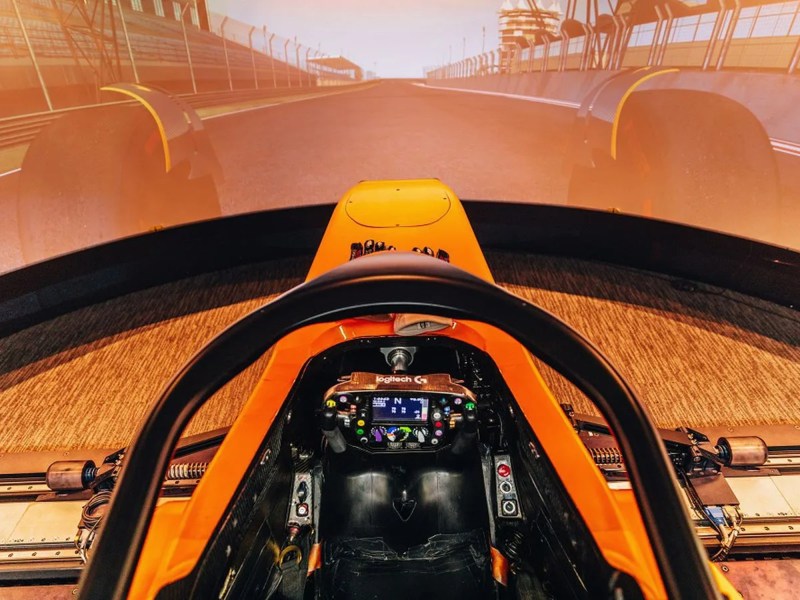 Automotive-related video games are challenging entertainment for most of us, but for F1 racing teams, racing simulators are serious business tools. In elite Formula 1 racing, each team's race car and expert simulator drivers log thousands of laps in elaborate simulation rigs for every Grand Prix event in the busy F1 schedule.
F1 drivers use simulators to practice their skills and to experience how their cars will perform on specific racetracks in predicted race-day weather conditions. Formula 1 development teams use simulators and virtual reality to create and test new car and parts designs and to analyze the effects of adjusting or changing anything possible without breaking F1's multiple and complex sets of rules and regulations.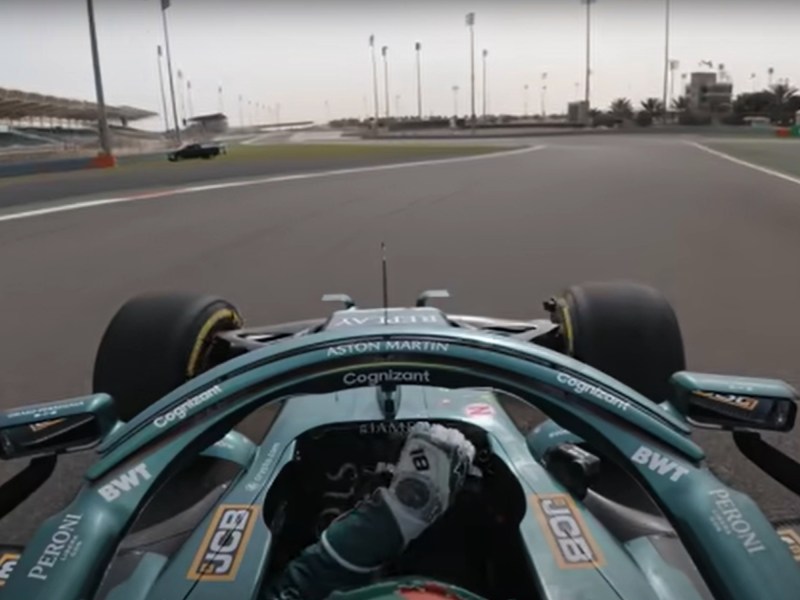 F1 racing simulators: More than a steering wheel and foot pedals
It's easy to spend a few thousand dollars on a racing simulation setup in your home. Typical home motorsport gaming rigs include a racing chair, a cockpit console with a steering wheel or yoke, a shifter, foot pedals, and one or more displays, preferably arranged in a 180-degree curve.
Starting around the price of an entry-level BMW, you also can order a racing simulator built on an FIA-licensed suspension platform, so you will feel the realistic G-forces as you navigate track software. Trick it out with all options, including a custom seat molded to your body, and you could be dropping close to the cost of a new base model Porsche 911.
The simulators used by F1 teams are multimillion-dollar investments, complete with workstations for half a dozen or more simulation performance engineers. F1 race car simulators are elaborate, mocked-up cockpits with visible front wing structures that replicate what drivers see when they sit in the actual race car. The controls, displays, and everything a driver sees and touches must be identical to the real thing.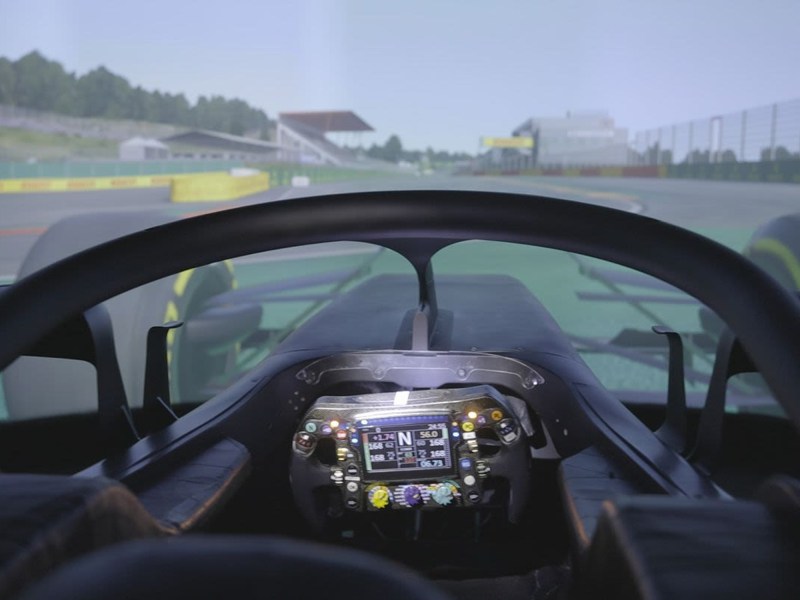 F1 race prep and practice with simulators
In F1 team facilities, the simulators connect via computers so simulation performance engineers can adjust race car setups to test performance and the effect of track and weather conditions on the cars. Teams use updated lidar scans of tracks so simulation drivers and race car drivers can learn the track and test various lines with a thoroughness that would be impossible in the tightly restricted practice times allowed on actual tracks.
Each team's race drivers typically suit up for sessions preceding a Grand Prix event with full gear, including fireproof layers, helmets, and yokes. Professional simulator drivers who test the vehicle setups and the effect of track and weather conditions on the cars are less likely to suit up with driver suits and equipment.
In addition to pre-race laps, simulation drivers will run tests during the Grand Prix practice and qualifying sessions and during the actual race for a better understanding of what is going on with the cars, to answer questions, or to test possible adjustments. Following races, the simulation drivers may run more laps to trace what a team race car driver did on the track so the engineers can analyze why the car performed as it did.
Virtual reality F1 practice helps teams follow the rules
Formula 1 teams use racing simulators for more than driver practice and training. Winning times in an F1 race are often measured in fractions of seconds in this highly competitive motorsport.
Racing teams burn through tons of money to be competitive. Because F1 is considered the ultimate form of car racing, unrestricted opportunities to spend unlimited budgets to win races could ruin the sport. This realistic threat to the integrity of F1 racing is one of the primary reasons F1 has so many rules and regulations.
The Federation Internationale de l'Automobile (FIA) accreditation association publishes and enforces extensive regulations that govern many forms of automotive racing, including F1. The FIA regulations are developed to promote competition, fairness, and safety. The FIA publishes annual editions of F1 regulations for sporting, technical, and financial matters. Its regulations include allowable specifications for most F1 race car components, which help level the field. The specifications also require precise performance measurement and analysis of many factors related to driver performance, race car components and adjustments, and specific racetracks.
FIA F1 financial regulations for the 2023 season include a cost cap of $138.6 million. The cap covers most F1 team operational expenses for the year, although there are exceptions, such as the development costs for engines.
Setting up F1 racing simulators is expensive but saves the teams from the much greater costs of running accurate life tests in additional facilities with real cars and drives. With F1 simulators, current and recent season championship Redbull F1 and Mercedes F1 teams test components, train drivers, and develop race-day strategies to score the thin time margins between finishing places in F1 races. All F1 teams use virtual reality and real driver simulators.
Editors' Recommendations