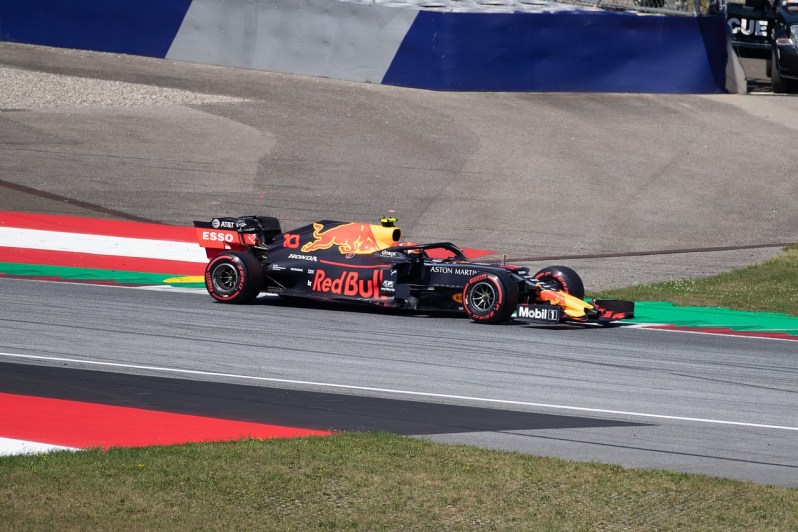 Tracking F1 race results isn't tricky, but the myriad distractions associated with Formula One racing make it easy to lose focus on accumulated driver and team championship points. We've got you covered with this easy guide to keep up with F1 standings. Whether you watch F1 races on weekends or check the winners on Monday morning, when you know how the point system works, you can keep up with who's leading and who's woefully behind as the Formula One season unwinds.
The F1 schedule includes Grand Prix races run at historic racetracks around the globe. Most races are on closed tracks, such as Silverstone Circuit in Great Britain and Autodromo Nazionale Monza in Italy. About one-third of the races are held on thrilling street circuits on public roads in cities such as Monaco and Miami. In addition to the Miami race, which was held in May, the 2023 F1 season includes two more races in the U.S. Upcoming race locations include the Circuit of the Americas racetrack in Austin, Texas, on October 22, 2023, and the Las Vegas street circuit on November 19, 2023.
The locations, the drivers and teams, the racecars, and the inevitable celebrity sightings combine with the loud, exciting, and often terrifying competitions that create the F1 spectacle. Five remaining Grand Prix races are from this year's originally scheduled 23 contests. As the season draws to a close, now's the time to calculate the F1 standings.
Each year, F1 drivers and teams battle for championship points. Throughout the season, twenty drivers, two each from ten teams, primarily score championship points when they finish in the top 10 positions of each race. Drivers can earn additional points with conditional fastest lap times and a scattering of shorter, preliminary races called Sprints.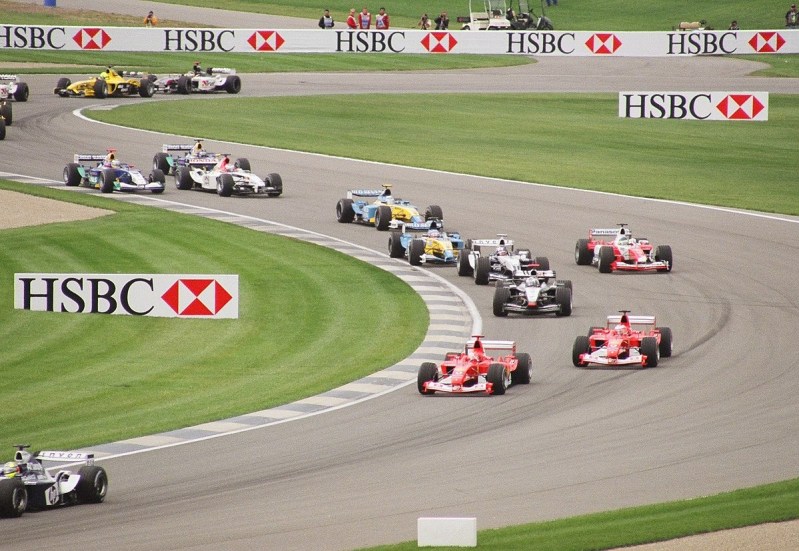 F1 standings points are the whole point
Why are the F1 results points such a big deal? A Formula One championship doesn't come with a fancy ring and a pat on the back. The rewards are commensurate with F1's standing at the pinnacle of all types of car racing. Hundreds of millions of dollars in prize money are at stake for winning teams. In addition, the winning teams and drivers have the best chances to score coveted sponsorships and endorsement deals each F1 season.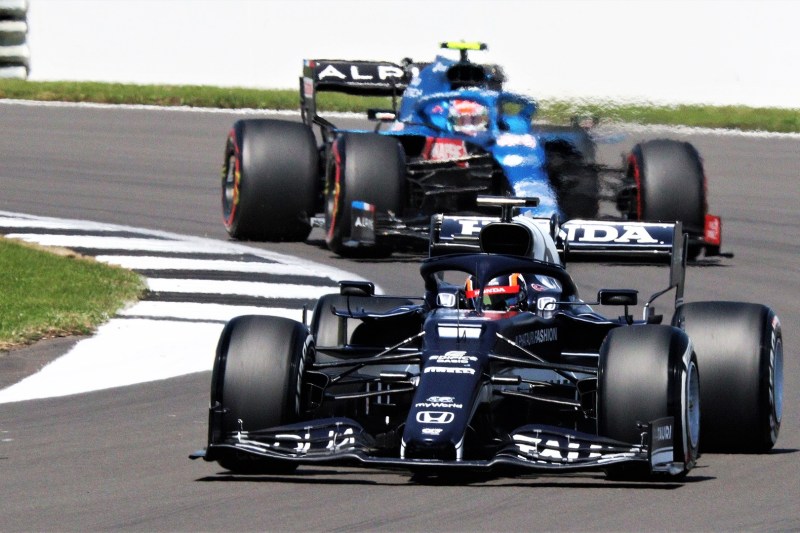 F1 drivers who splash the most champagne on winners' podiums take home the most money
Formula One race drivers who finish in the top three places stand on a winners' podium, where they receive trophies and get to splash each other and fans with champagne from magnum bottles. The fourth person on the podium is the winner of the constructor trophy, which is another way to refer to the team, but more on that below.
F1 drivers don't win cash prizes for winning races. Formula One Group also doesn't pay them when they win a World Driver's Championship. F1 drivers are paid salaries and bonuses by the teams that hire them. Considering what other groups might pay, driver salaries are based on their potential during their first years in F1 racing and their past performance. Driver salary and bonus amounts aren't public knowledge, but rumors abound that top drivers earn tens of millions of dollars. Winning a championship would likely result in a higher bonus that year and a bigger salary in the following contract years. Driver championship rankings depend on points.
Tracking F1 results for driver championship points
As long as you know where a driver placed on the leaderboard at the end of a race, you can determine how many World Driver's Championship points he earned. Only the top ten finishers earn points. The following table shows the points per finishing position for each completed race during the 2023 Formula One season.
| | | | | | | | | | | |
| --- | --- | --- | --- | --- | --- | --- | --- | --- | --- | --- |
| Race position | 1st | 2nd | 3rd | 4th | 5th | 6th | 7th | 8th | 9th | 10th |
| Championship points | 25 | 18 | 15 | 12 | 10 | 8 | 6 | 4 | 2 | 1 |
Drivers earn most of their Championship points by placing in the top ten in a completed race. The driver with the fastest lap in the race wins one additional point, but only if that driver is among the top ten finishers.
Drivers can also win Championship points by placing in the top eight in F1 Sprint races. Sprint races, also called "Sprints," are short races during the preliminary testing and qualifying period before the full-length Grand Prix race. The number of Sprints can vary each year. The 2023 schedule included six Sprint races. The winner of a Sprint earns eight points, and the following seven finishing positions make one less point, respectively. So, the driver in eighth position in a Sprint earns one point, and everyone further behind earns no Championship points.
An additional factor can alter the points awarded in a Grand Prix race. If a race is not completed, but as long as there are two complete laps, points are allocated using a second table that approximates the percentage of completed laps up to 25%, 50%, and 75% of laps. As long as more than 75% of the laps are completed, drivers can earn the total amount of Championship points indicated in the above table.
If you want to calculate the exact driver scores and F1 standings, you must figure in fastest lap points, Sprint points, and partially completed race points. In the main, however, you only need to know how many times a given driver finished in each top ten position in completed races to determine their current F1 Championship points standing.
Tracking F1 Constructor's Championship points
Formula One teams pay drivers salaries and bonuses, but teams get paid by the Formula One Group based on World Constructor's Champion points. It's much simpler to calculate team points than driver points because all you have to do is total the points for each team's two drivers.
Formula One teams burn money, and the stakes are high. Groups are currently limited to spending no more than $135 million per season, a rule that restricts teams from buying championships with unlimited spending. The regulations for Formula One racing are complex and strictly enforced. F1 also changes rules and regulations for various reasons, including safety, new technologies and developments, and in the interest of fairness.
The Formula One Group awards constructors based on Driver and Constructor Championship points and past years' Championships. The calculations are not publicly available, but additional factors, such as how many years a team has participated in F1 racing, are also likely factored in. Constructor's Championship winners measure their rewards starting with nine figures.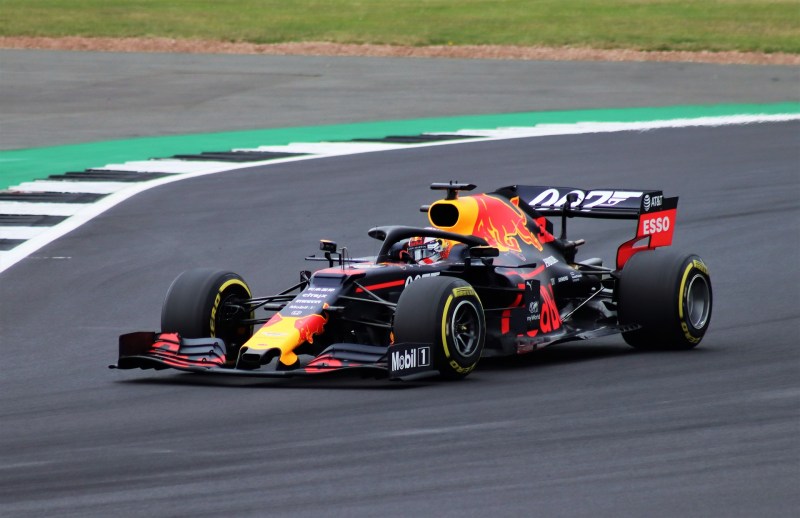 Can Max Verstappen and Red Bull be beaten in what's left of the 2023 season?
The short answer is no; Verstappen and Red Bull have locked the Driver's and Constructor's Championships. Red Bull driver Max Verstappen and Red Bull won the Driver's and Constructor's World Championships in 2021 and 2022, respectively. Red Bull Racing Honda RBPT has continued its dominance this year.
Max Verstappen has earned 433 World's Driver's Championship points so far,with five races remaining. The next-highest scoring driver is Sergio Perez, who also drives for Red Bull and has accumulated 224 driver's points. Even if Perez was first in the next five races, he could not catch up to Verstappen.
The official team name, Red Bull Racing Honda RBPT, counts both Verstappen's and Perez's Championship points for 657 World Constructor's Championship points. The following high team point score is Mercedes, with 326 points, so that story is over also.
If you only want to track the overall winning driver and team, some of the drama will be missing for the rest of this season. It can be instructive, however, to track the points for the 20 drivers and 10 teams for the rest of the 2023 F1 season's races. That way, you'll be ready to stay on top of the tea and driver standing in the already-published 2024 F1 Schedule.
Editors' Recommendations