Like many things connected with Tesla, and its controversial CEO Elon Musk, the Cybertruck has generated a lot of hype since its announcement. As he often does, Musk promised a lot from the electric utility vehicle. It would cost less than $40,000, repel bullets, and offer industry-leading specs capable of making a conventional truck with a 6-liter engine look pretty pathetic in comparison.
But as with many of Musk's ambitious claims, plenty of them have fallen by the wayside. It's going to cost more than originally stated, and those "bulletproof" windows couldn't stand up to a lightly lobbed steel ball when tested. The worst thing about the Cybertruck is the fact that, at the time of writing, it still doesn't "exist." It has faced multiple delays, leading some to wonder if their pre-orders will ever actually be fulfilled.
But the Cybertruck may have problems beyond broken windows and delays. It's no longer the only game in town, and other major manufacturers have launched their own electric trucks capable of challenging Tesla's effort in terms of both specs and sales. Here are five that could mean the Cybertruck, whenever it arrives, might not make it to the top of the mountain.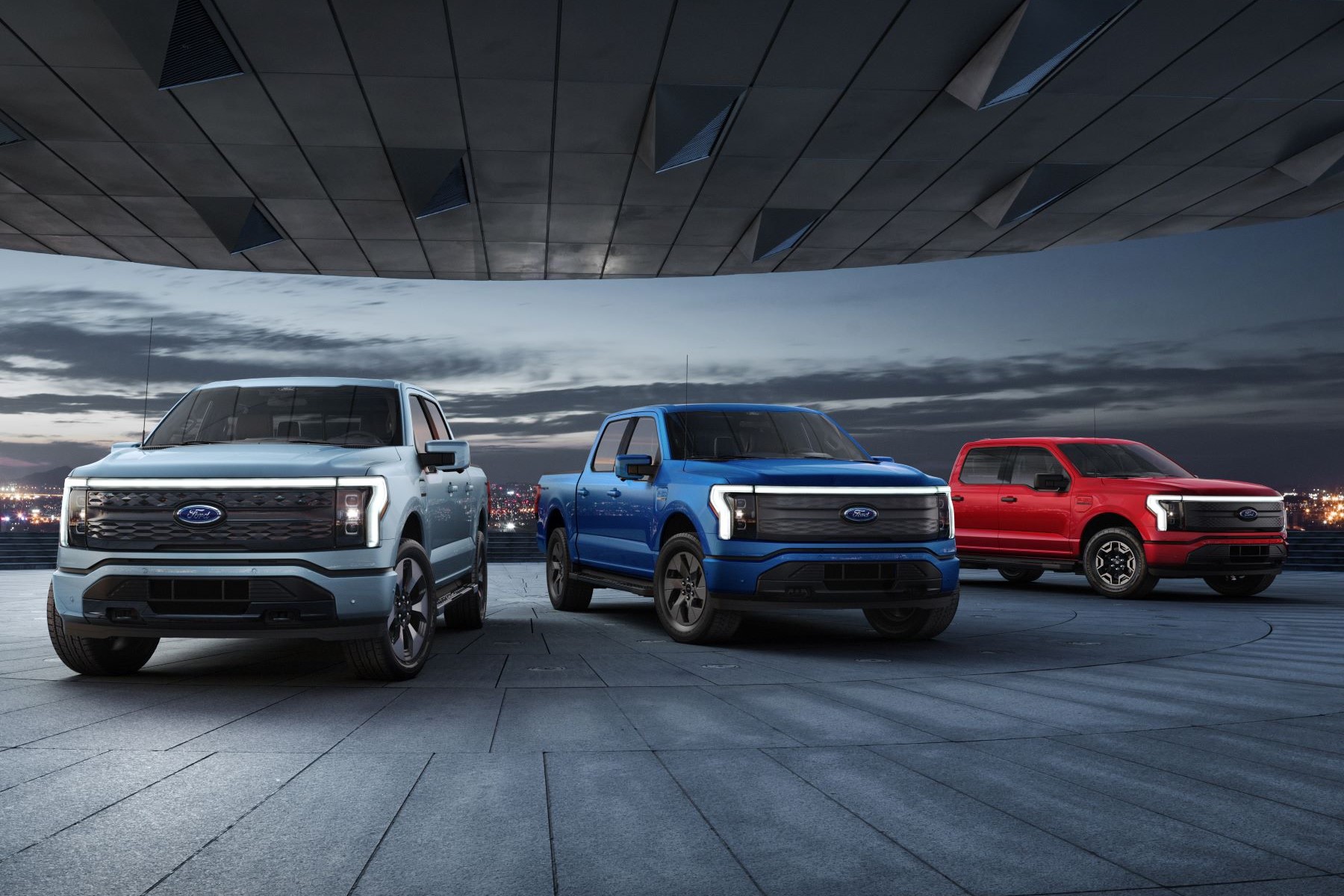 The Ford F150 Lightning
It's fair to argue that Ford's F-150 Lightning was the world's first truly successful electric truck. It launched a few years ago and managed to set the EV world alight in terms of sales, with orders being backlogged by months and dealers facing warnings for price gouging after trucks were spotted listed for tens of thousands of dollars beyond their MSRP.
Despite the fact its specs are some ways behind what the Cybertruck and some other upcoming vehicles will have, the F-150 Lightning is a wonderful showcase of everything electric utility vehicles have to offer. Long range, ridiculous torque, face-stretching 0-60 times, and the ability to power an entire house — though you do need to splash out on the extended-range variant and potentially rewire your abode for the latter.
F-150 sales have been incredibly strong so far and, despite increased competition, there's no reason to think it won't continue to be a major player going forward. Especially if Ford keeps innovating, and cutting prices, to make it competitive with everything else at the high end.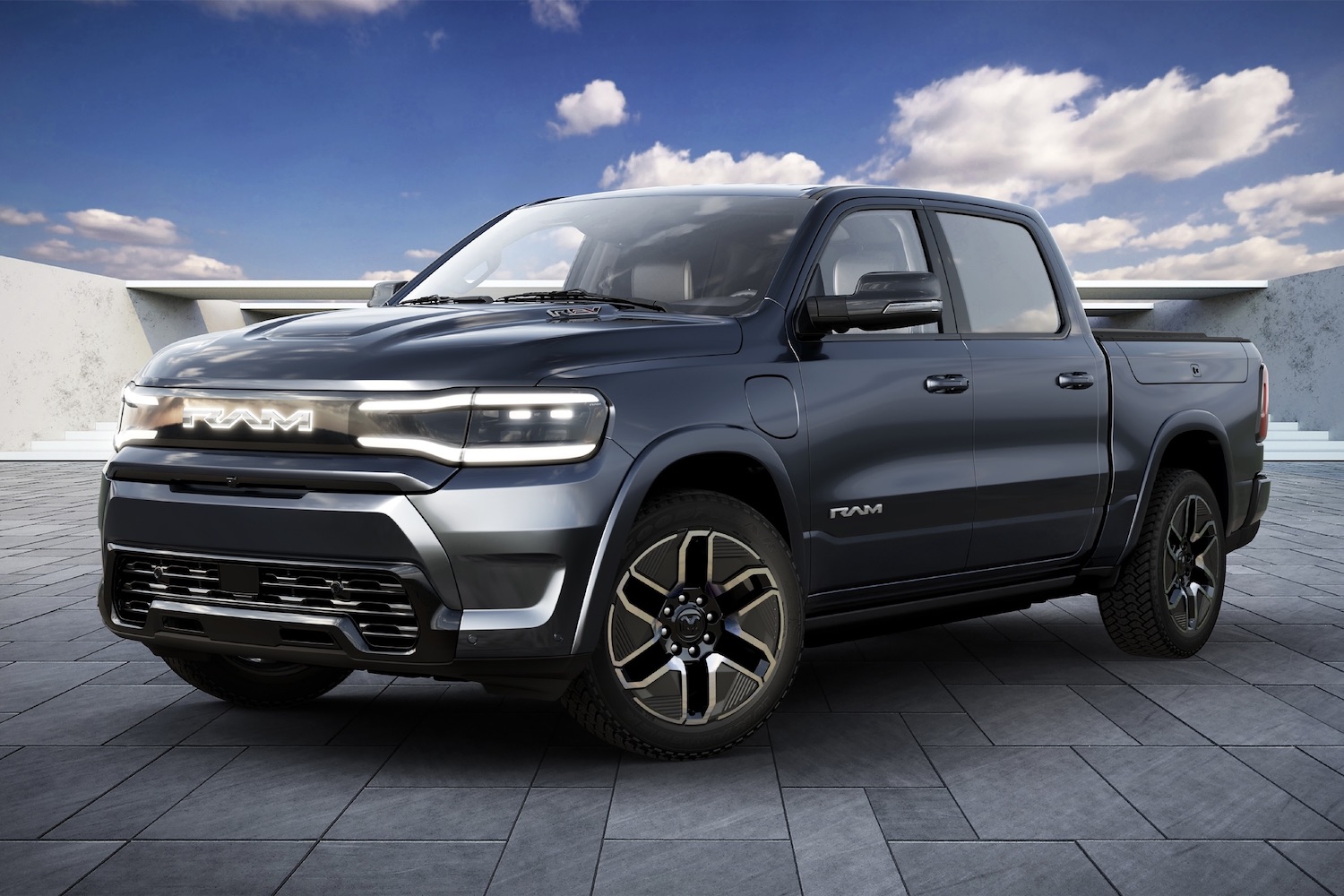 Dodge RAM 1500 REV
Unveiled in April 2023, the upcoming Dodge RAM 1500 REV boasts Cybertruck rivaling specs in a package that looks like an actual truck and not a low-poly vehicle from a 1990s video game. The Ram 1500 REV may look like one of Dodge's regular pickups from the outside, but it's actually built on Stellantis' new STLA frame — which is designed to jam a tremendous number of batteries into a vehicle without affecting safety, stability, or overall balance.
The lightweight frame also boasts an aerodynamic "belly pan," which helps the truck achieve a .340 drag coefficient and helps the long-range version travel a staggering 500 miles on a single charge when unladen. Other specs include a 14,000-pound towing capacity, a 2,700-pound payload, and a 0-60 time of 4.4 seconds.
Beyond raw specs, you can also expect a bit of luxury from the higher-end trims Dodge offers. The company is particularly boastful about the "Tungsten" trim, which will be available on the Ram 1500 REV.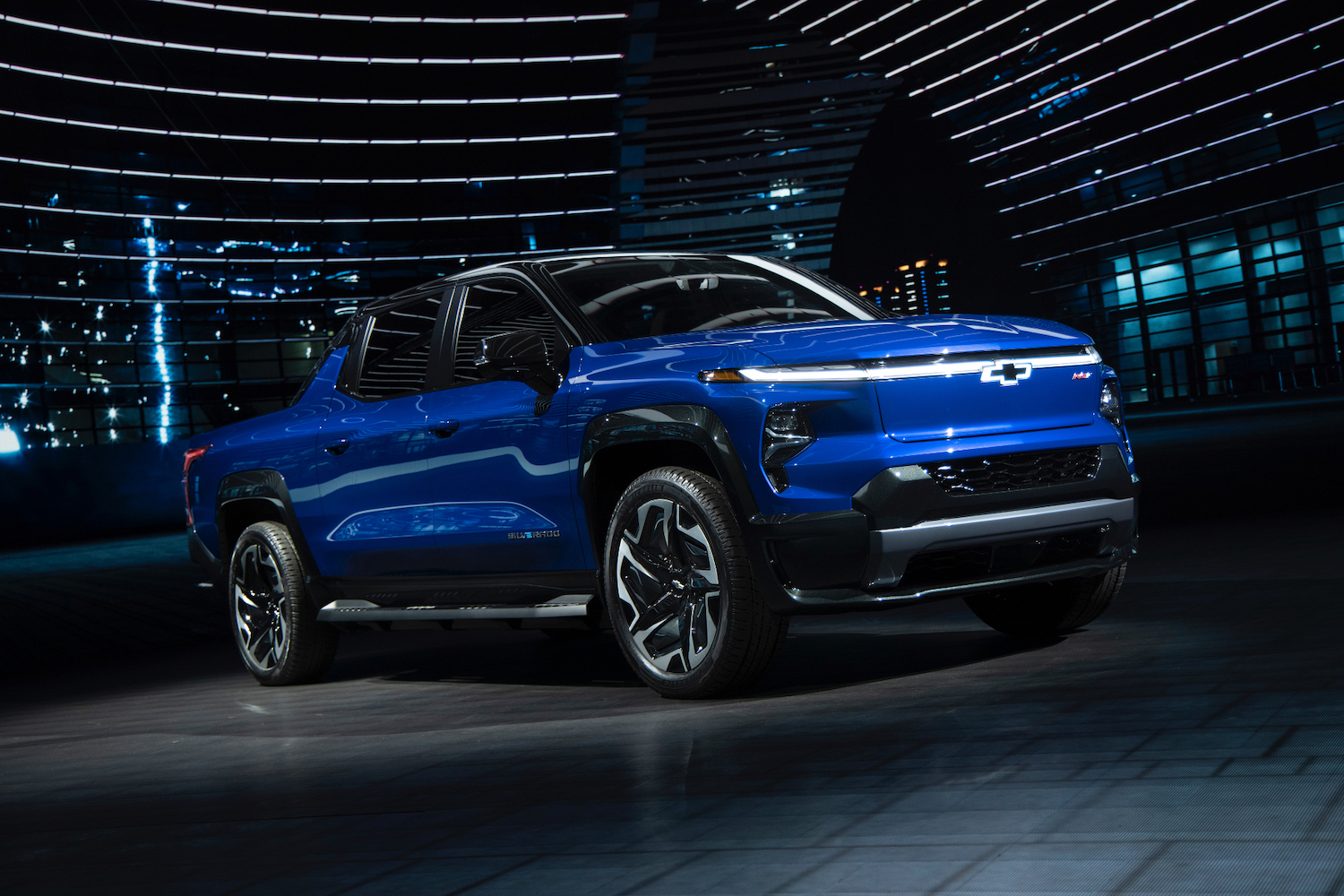 Chevrolet Silverado EV
The upcoming Chevrolet Silverado EV is another electric pickup that could potentially rival the Cybertruck in terms of specs. There's also a better chance of seeing Chevy's electric effort this year, given the number of times Tesla's truck has already been pushed back.
It will boast a 450-mile range while unladen, have between 550 and 754 horsepower depending on trim, tow up to 10,000 pounds, and will offer a 1,400-pound payload. The truck also manages something the Cybertruck promised but is unlikely to deliver on — a starting price under $40,000. You might be able to drop that price even further thanks to the EV tax credit — though you could also go wild with your trim choice and end up spending six figures. The base price makes the Silverado EV one of the cheaper electric pickups on the market. Given its impressive specs, this could be the go-to choice for many battery-powered truck buyers.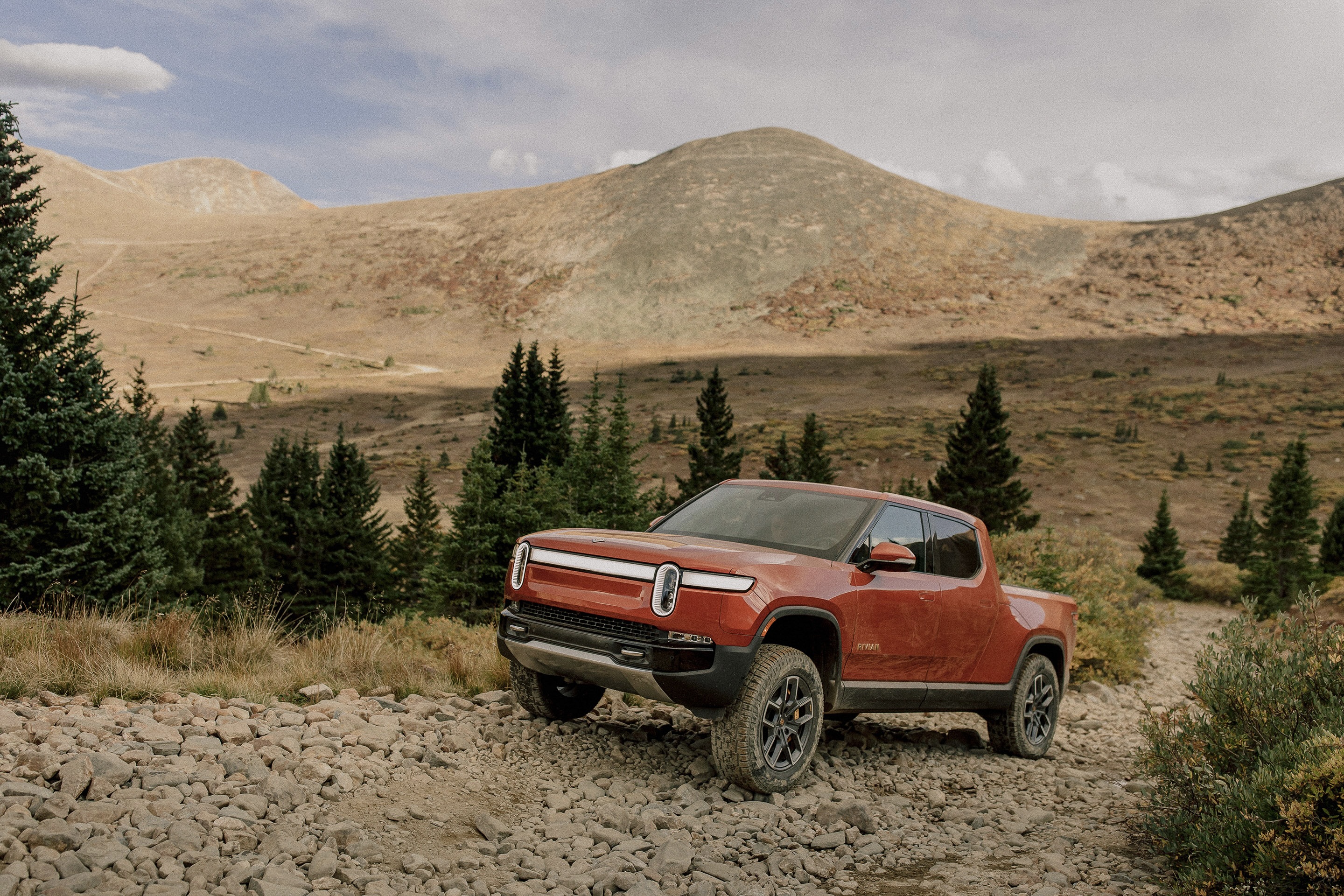 Rivian R1T
There's a certain market Tesla may be targeting with the Cybertruck. One that goes all out. One that wants outlandish features that are almost silly but can still be something to brag about when discussing your new ride. Unfortunately for Mr. Musk, Rivian seems to have beaten him to the punch with the feature-packed R1T.
Rivian's electric truck takes "throwing the kitchen sink at it" to a whole new level. It comes with its own kitchen featuring a two-burner induction hob, storage, and everything else you'll need to produce a restaurant-level meal in the middle of nowhere. This borderline absurd feature is a $5,000 extra, which is significantly cheaper than the Cybertruck's $24k "camping package." It's also updatable, so Rivian owners can expect it to get even better in the future.
GMC Sierra EV
The Silverado isn't the only electric pickup GM is releasing in the near future. The GMC Sierra EV is going to be built in the same factory, and rocks a 400-mile range as standard. It's set to start appearing on customers' driveways in early 2024.
A Denali edition will also be available. However, you may be in for a wait if a Denali is what you desire — the preorder list for the electric truck is currently full, and there's no word on when you'll be able to put your money down on one. The Denali edition pushes performance to the max with up to 754 horsepower, 785 lb-ft of torque, and a 0-60 time of 4.5 seconds.
Editors' Recommendations