BMW may be known for its upscale sports cars, but the German brand's motorcycle division is celebrating its 100th birthday in 2023. The company has released two rad bikes to commemorate 100 years of motorcycles from BMW Motorrad. The 2023 BMW R nineT 100 Years and R 18 100 Years Editions (no one said the bikes would have easy names) celebrate BMW Motorrad's centenary with designs that make them look like they're from a different era.
For BMW Motorrad fans, the new limited-edition nineT 100 Years and R 18 100 Years Editions resemble bikes from the brand's early days. The most noticeable design elements on the motorcycles include a black-and-white paint scheme with white double-pinstriping. The motorcycles also utilize a liberal amount of chrome as a nod to motorcycles of the past, which came with loads of the shiny stuff. The special motorcycles feature paint on some of the chrome components thanks to a process called "paint on chrome" that was very popular five decades ago. While the process was straightforward back then, it's far more complicated now because of the use of REACH compliant Chromium III. It may have been difficult to pull off, but the look of the black and gray metal tank is sublime.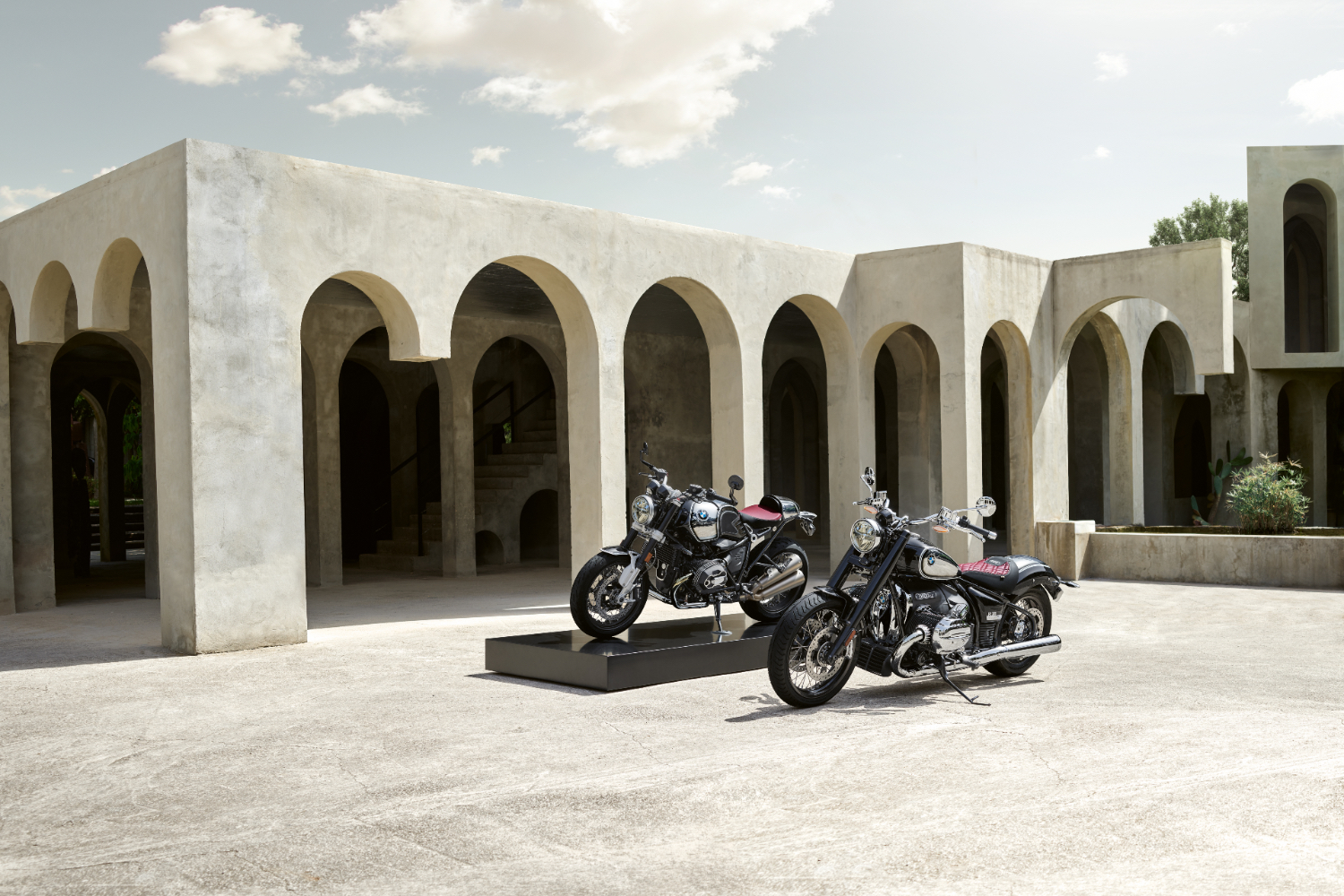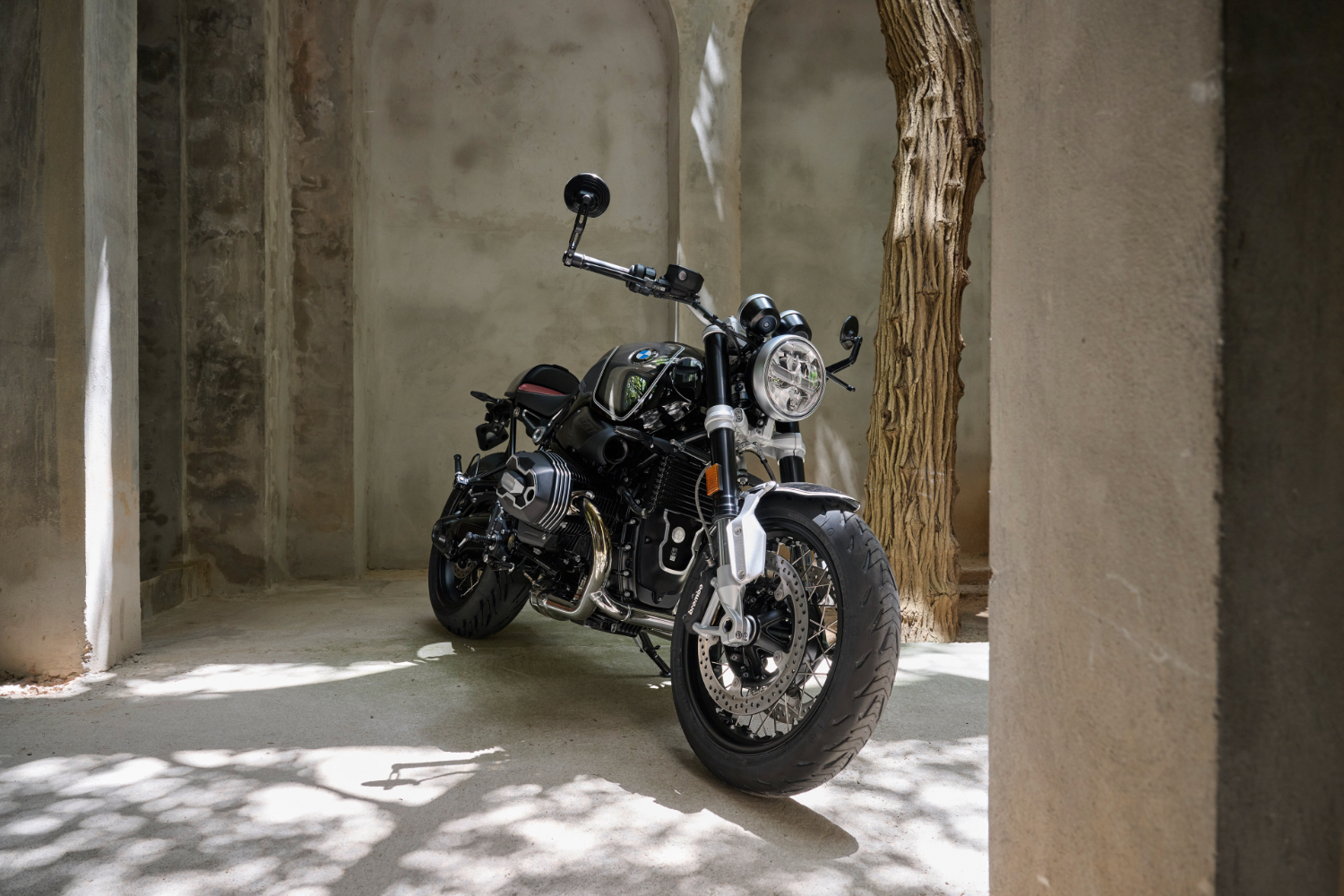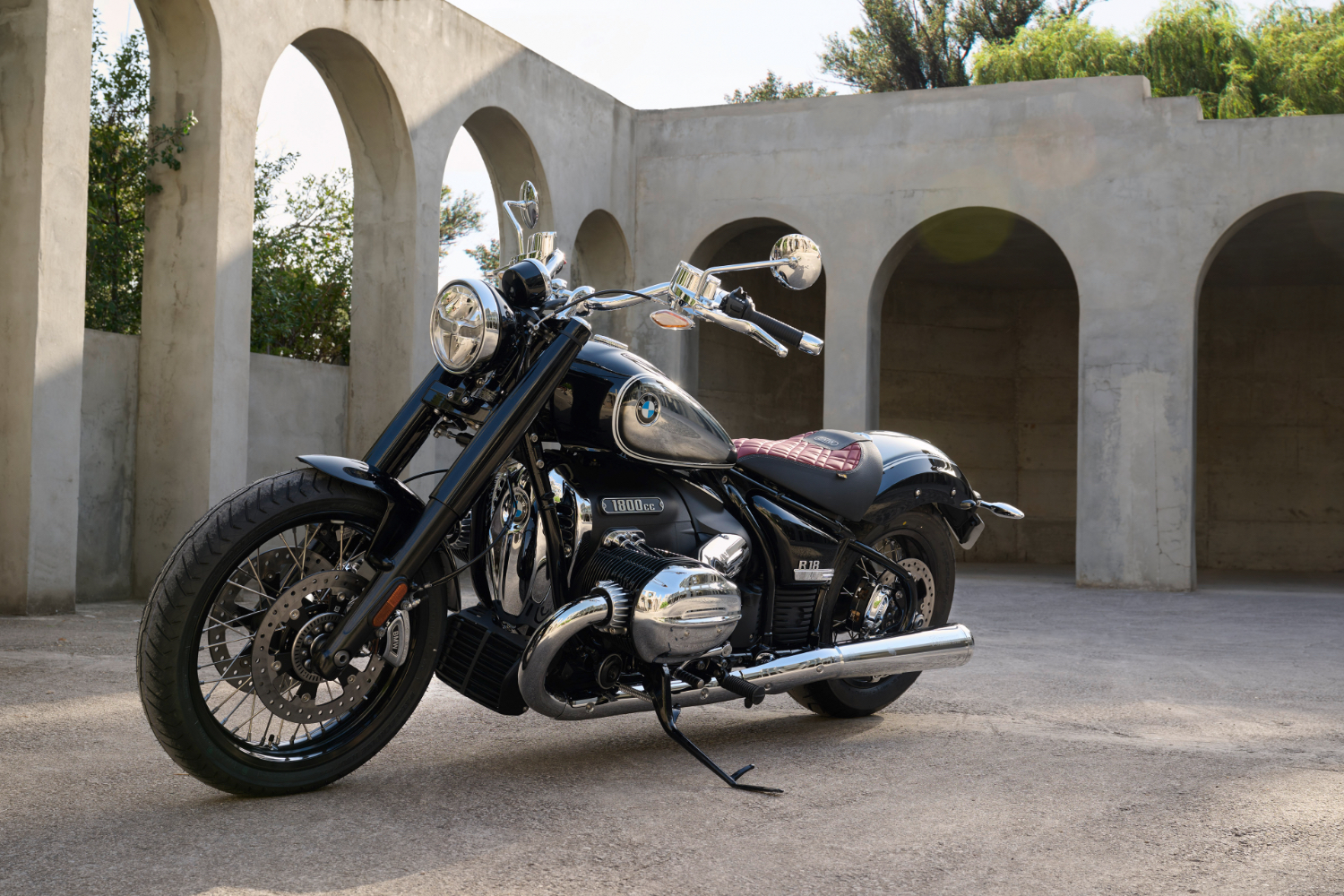 Starting with the R nineT 100 years Edition, the bike gets some other special touches like a black front wheel cover, a solo seat cowl, and a black and oxblood seat cover. The sportier of the two bikes also gets an inverted 45mm fork that's all black, and a chrome-plated exhaust manifold. Milled aluminum can be found on the engine cover, seat brackets, cylinder head covers, adjustable hand control levelers and foot controls, foot pegs, oil filter plug, bar end mirrors, and expansion tank covers. A set of 719 Classic spoked wheels on black anodized rims finish off the R nineT.
The burlier R 18 100 Years Edition gets the same exterior motif as its sportier half, but gets a retro Akrapovic exhaust system that's finished in chrome, a red and black saddle, and a perforated BMW Roundel logo on the tailpipe trim. The limited-edition model gets an impressive roster of high-tech features that include keyless ignition, cruise control, reserve assist, engine braking, stability control, and ABS.
BMW hasn't changed the motorcycles' engines or performance, making these limited-edition models mostly appearance packages. We're not complaining, as they look incredible, especially when compared to the modern versions of the bikes. The R nineT 100 Years and R 18 100 Years Editions will go on sale at dealerships during the first quarter of 2023, but for bikes this limited, it's best to reach out to your local dealer to get on the order books. The R 18 100 Years Edition will carry a MSRP of $18,990, while the R nineT 100 Years Edition will cost $19,995.
Editors' Recommendations