"Wrinkle-free" is rivaled only by "all-inclusive" as one of the travel industry's most over-promised — and under-delivered — selling points.
New luggage systems are launched on Kickstarter on a weekly basis. Many aim to solve the wrinkle dilemma, but most lack any real innovation. European luggage manufacturer VOCIER promises to solve the wrinkled clothing "epidemic" with a system that's altogether different than anything we've seen before. Their collection isn't cheap but if, like us, you're willing to spend more for quality gear, it may be the last luggage you ever buy.
Conventional wisdom states that rolling your clothing is better than folding to minimize the pressure/crease points that encourage wrinkling. VOCIER's two luggage lines — simply "C" and "F" — feature a unique, Formula 1 engine-inspired structure that wraps your garments around a central sleeve eliminating wrinkles entirely. The patented Zero-Crease technology is one of the best and most clever we've ever seen. The interior is simple, streamlined, and adapts to almost any packing scenario with a single, removable clothing compartment. For trips when business attire or a suit isn't necessary, this allows for even more space inside the bag.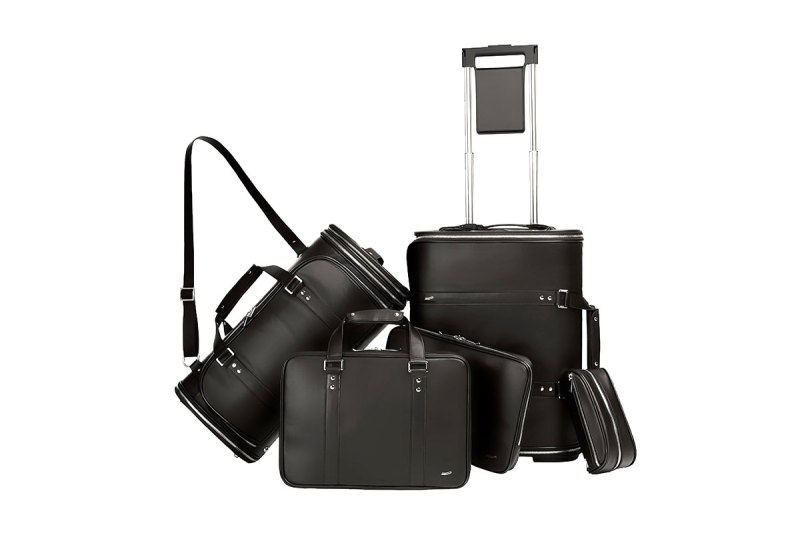 VOCIER manages to pack a handful of additional clever features into a tiny form factor. A hidden, nearly invisible storage pocket is built into the handle for quick, convenient access to travel essentials — a passport, airline tickets, and other small items. Hooks built into the handle also serve as a valet stand to guarantee there's always a place to hang your coat. PVC-coated YKK zippers, rich Italian leather, and a soft, durable, Viscose-lined interior all afford a sense of luxury and sophistication.
To be clear, this isn't your grandpappy's American Tourister luggage. Premium gear packs a premium price tag. The "entry-level" C38 carry-on starts at almost $600 (USD), while their flagship leather F38 is nearly $1,200. A variety of full bundles is available with matching Dopp kits, laptop portfolios, and briefcases. Although, with that sky-high price point comes free worldwide shipping, a 100-day return policy, and they'll even pay all the import duties and taxes for you.
Editors' Recommendations