Vacation — even better, a proper digital detox — is good for the soul. But what if a temporary escape isn't enough? The scrappy, remote Scottish island of Stronsay may be just what you're looking for. Its residents are making a strong case for you to visit … and perhaps stay forever.
Situated in the extreme northern United Kingdom, Stronsay is as far as one can drop off the grid and still feel part of a community. The island is home to less than 350 full-time residents and the pace of life is, in a word, slow. Folks here eschew the trappings of a consumerist lifestyle — 24-hour Walmarts, late-night drive-thrus, and movie theaters — in favor of the simpler things.
The landscape is flat, 13 square miles of lush green farmland that stretches from coast to coast, and ideal for exploring on foot or by bike. Known as the "Island of Bays," it features some of the most dramatic coastline and beautiful white sand beaches in the Orkney archipelago. The island's modest Instagram account depicts a place to come and just be.
View this post on Instagram
Its residents launched a proper website to attract tourists to their quaint corner of the world. They're curating stories from foreigners who've come to the island and never left. The Whiteman family, for example, tossed their work-a-day lives to the wind to move to Stronsay and raise their two boys. In this inspiring blog post, Shirley Whiteman looks back on her decision:
"During the five years that we have lived here, our boys have grown and developed into confident and secure little people … we have no regrets at making this beautiful island paradise our new and forever home."
Life on the island is simple, but not necessarily easy. Out of the necessity that comes with living in a tiny community, most residents have multiple jobs. Teachers moonlight as lifeguards, and farmers drive taxis to keep the economy humming. The majority of jobs are in the agricultural sector. It's a place to learn new skills and a little something about yourself. It's a place where you get out of it as much as you're willing to put in.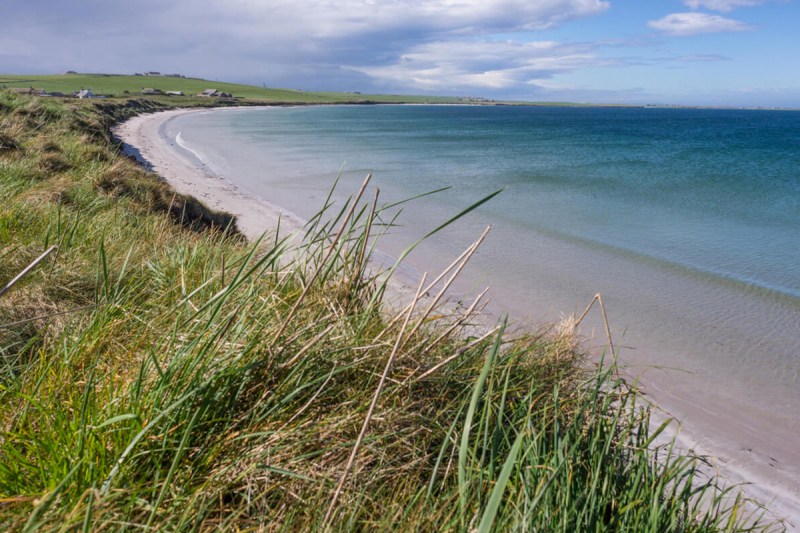 Tourism to Scotland has exploded in recent years. It's not surprising given the country's stunning natural beauty, fascinating history, and hearty, gracious, and friendly people. The islands of the Orkney archipelago offer a welcome respite from the tourist hot spots of Edinburgh and Glasgow. Even relatively "remote" destinations like the Isle of Skye are struggling to keep up with the tidal wave of tourists visiting each year.
If you're ready to escape the grind of daily life — temporarily or for good — check out Stronsay's tourism website. They're waiting for you.
Article originally published January 22, 2018.
Editors' Recommendations