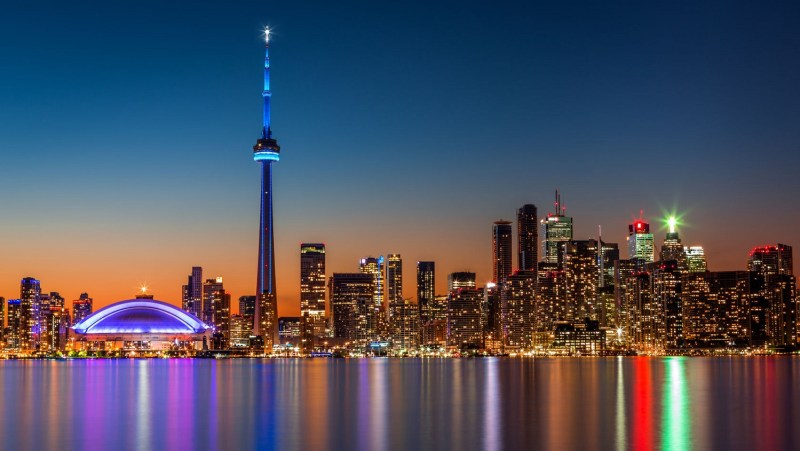 Often referred to as Canada's "concrete jungle," Toronto comes alive underneath monotone skies and urban sprawl. The diversity of the city is absolutely stunning. North African grocery stores exist on the same block with Japanese, Turkish, and Central American restaurants. Toronto's acceptance of refugees from various global communities has turned it into North America's largest melting pot. Walking down the street, it's not uncommon to hear 5-10 different languages at any given time.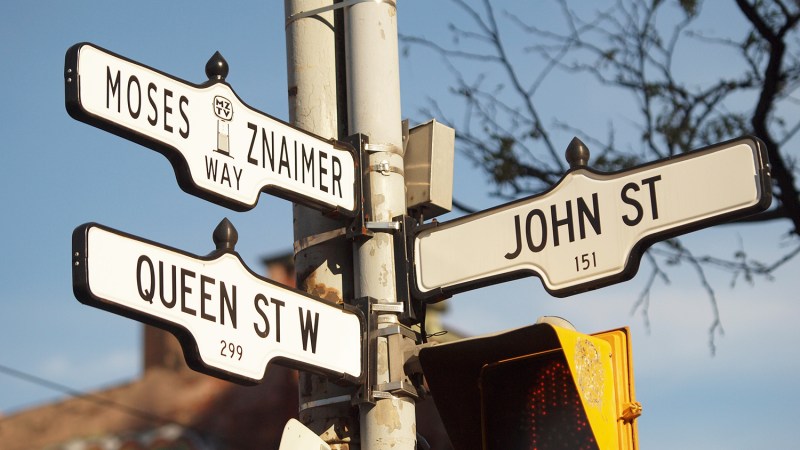 Each of those communities has carved out their own part of town and neighborhoods will change literally from street to street. The blocks are larger in Toronto, so a mix of bike rental and walking is best to see everything. Public transit is reliable but beware, confusing at first. (Amazing how a progressive city still uses tokens for some fares…)
We've assembled our first guide to "Hollywood North" (in reference to its strong film industry). Ready yourself for the best things to do in Toronto during a long weekend.
Stay
Ever since its reopening in 2004, The Drake has become a center of culture and style in Toronto. Beyond well-tailored rooms and a great restaurant, its rooftop has become a hallmark of Toronto nightlife. The hotel is set in Queen West, just above Liberty Village, making it a great overnight option if you're heading to anything in the entertainment district on the waterfront.
Eat
If there's one thing you need to be ready to do during a weekend in Toronto, it's gorging. The city's culinary scene isn't necessarily the hippest or most progressive in Canada, but the sheer availability of excellent ethnic food makes it a must-visit destination. It's mostly affordable and mostly damn good.
It's fair to call this 10-block neighborhood a hodgepodge. Dozens of stalls, eateries, and vintage shops scatter the area making it excellent fodder for a morning walk. Stop at Nu Bügel for some of the city's best bagels, then pop over to Tortería San Cosme and pick up a traditional Mexican sandwich.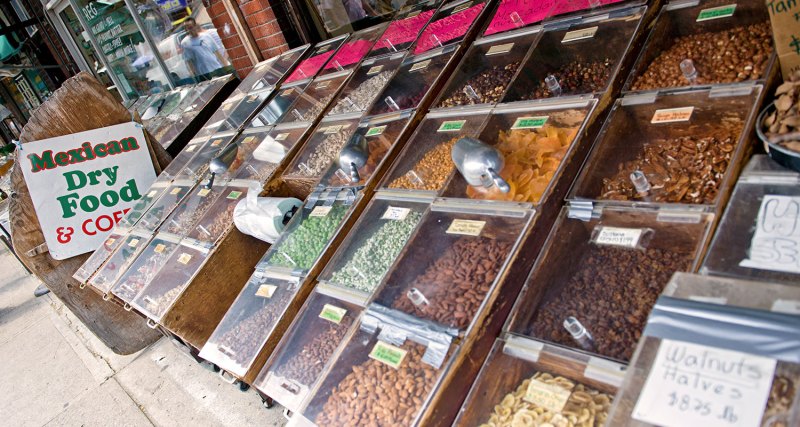 Several Middle Eastern communities have a big presence here. And as expected, there are a hundred places offering falafel, labneh, and kabob. We typically don't recommend chains, but Paramount has several locations around metropolitan Toronto for good reason: the food is authentic and delightful. Soft pieces of falafel are available in a variety of plates and wraps with warm pita bread that soaks up perfectly balanced hummus. It's a good introduction to the region's vibrant Middle Eastern influence.
Toronto's Chinatown seemingly appears out of nowhere on Spadina Street. Every restaurant seems to specialize in something different, but if spicy fare strikes your fancy, head right for this nondescript family restaurant at the north end of the neighborhood. Tasty plates of chicken and beef are blended with piles of chilis at a variety of heat levels. Just like many of the other eats in the area, it's affordable and filling. Plus, service is quick and efficient.
Drink
This bar in uber-hip Queen West is home to the city's hip-hop and streetwear set. It's a tiny 10-top with a small patio, but central to just about everything in the neighborhood. Unlike its cooler-than-thou brethren in other cities, the bartenders are friendly and more than happy to guide you to your next stop.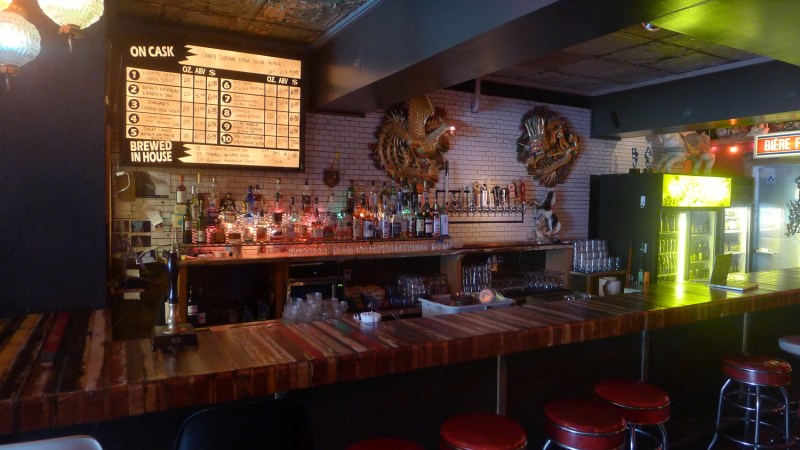 Just down the street from the Churchill is this hipster watering hole with vintage arcade games in the back. A solid beer selection anchors a quality back bar with plenty of well-dressed urbanites in tow.
Liberty Commons at Big Rock Brewery
What looks like your average modern tap house actually serves as a great introduction to Ontario's booming craft beer scene. Big Rock has excellent local lagers and IPAs with typical brewpub fare that's a notch above the rest. It's often a less-crowded spot than other bars in Liberty Village, so your chances of waiting in a weekend line are much less. It's not immune to long waits on Toronto FC match days, since the Village is the pregame spot of choice for supporters.
If time isn't an issue, hop on Streetcar Line 506 and head east. It's a great and relaxing way to see less traveled parts of the city and you'll wind up in Leslieville – 20 minutes outside downtown. The neighborhood has remained working class with a growing Chinese and Vietnamese community in the last decade. Pinkerton Snack Bar is an excellent, no-fuss, cocktail bar right by the Marjory Ave stop. Their massive, all-can beer selection is worth the trek alone (this writer had a great high percentage IPA from an Ontario resort town). There's no pomp and circumstance here, just your friendly neighborhood bar offering small plates and great drinks.
Do
Walk the Neighborhoods
One of the coolest parts of Toronto is seeing the neighborhoods change before your eyes. One of the best places to see this the border of Kensington Market into Chinatown, which is literally divided by inches, but seem like entirely different worlds. Vintage stores give way to herbal remedy shops and English turns to Cantonese in less time than it takes you to finish that last bagel bite. Another fun place to experience this is above Queen West as it turns into Little Portugal.
Toronto has plenty of street art, but hands-down the best spot to get your fill is the back alleys behind Queen St. between Spadina Ave. and Portland St. The blocks are a gallery that the city government has agreed to be a living canvas. Artists respect the space too with incredible displays that don't tamper on each other's space.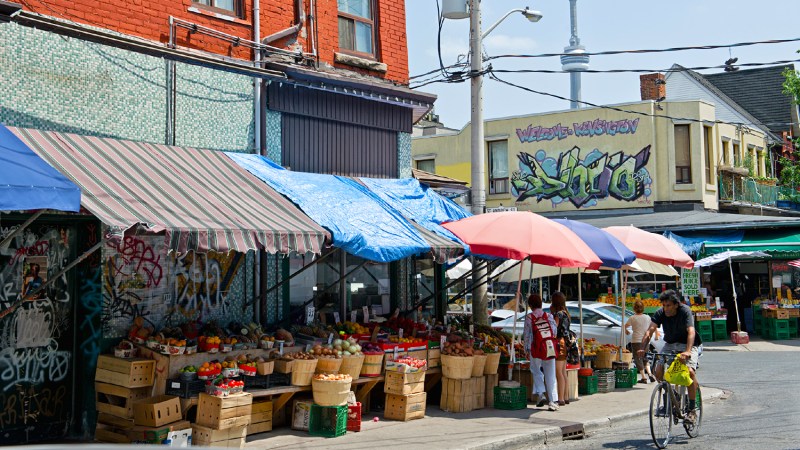 Typically, we stay away from overly touristy stops, but this is the national sport and they've done a great job celebrating hockey's heritage. It makes a great stop on the way to or from Union Station. Allow for at least an hour.
Shop
Queen West
You've probably noticed much of our activity centers around Queen West. It's a major cultural hub and that extends to the shopping. For a nice stroll, start at Augusta Ave, pursue Graffiti Alley, then head west. Old reliables like Urban Outfitters dot the area along with extra-cool boutiques like Nomad. Hang a right on Ossington, stop at Bellwoods Brewery for a refuel, then hit Lost & Found for a curated selection of small-brand essentials.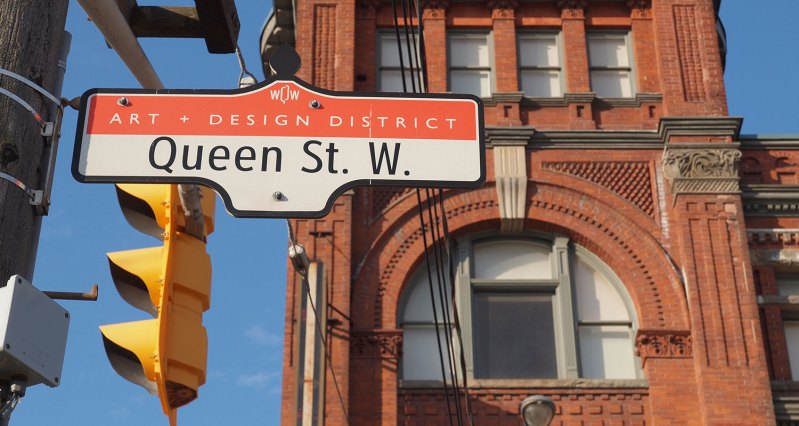 Bonus Tip: Pearson International Airport is out in the suburbs, but if you're traveling into/out of the Eastern Seaboard, try to use Toronto City Airport (YTZ). It's a veritable small-town airport slotted on an island next to downtown with a free shuttle every 15 minutes from the Fairmont Royal York Hotel. It has two security lines, one waiting lounge and, marvelously, free refreshments. It's pretty much its own excuse to go to Montréal.
Editors' Recommendations