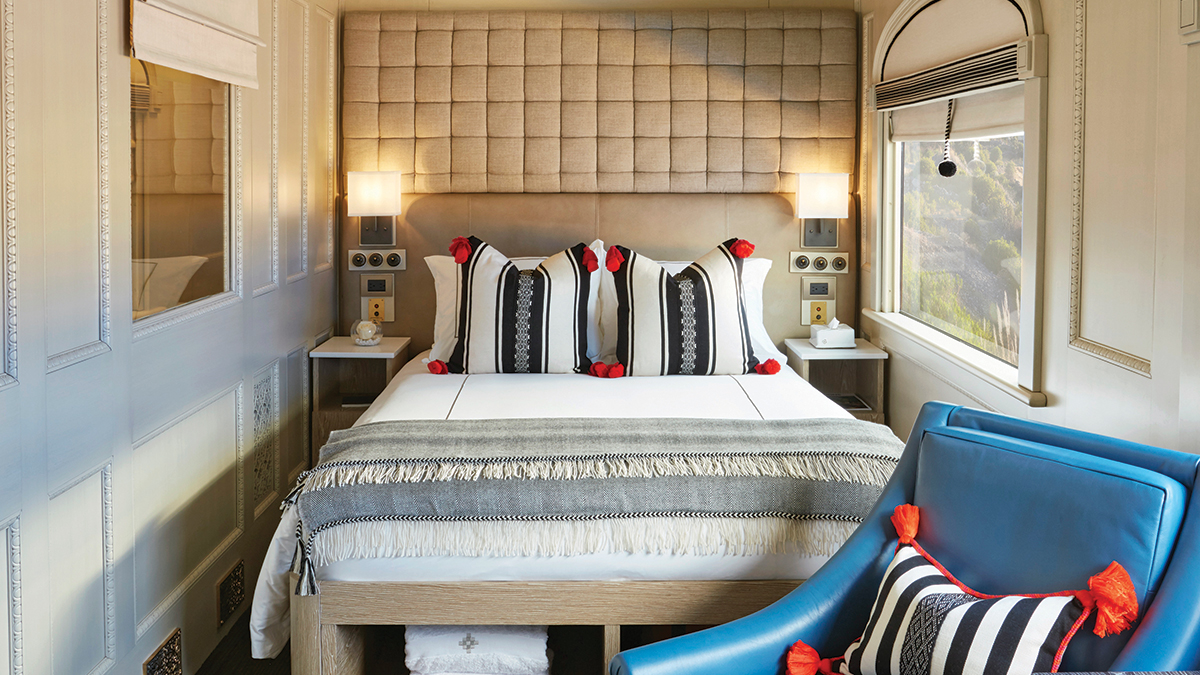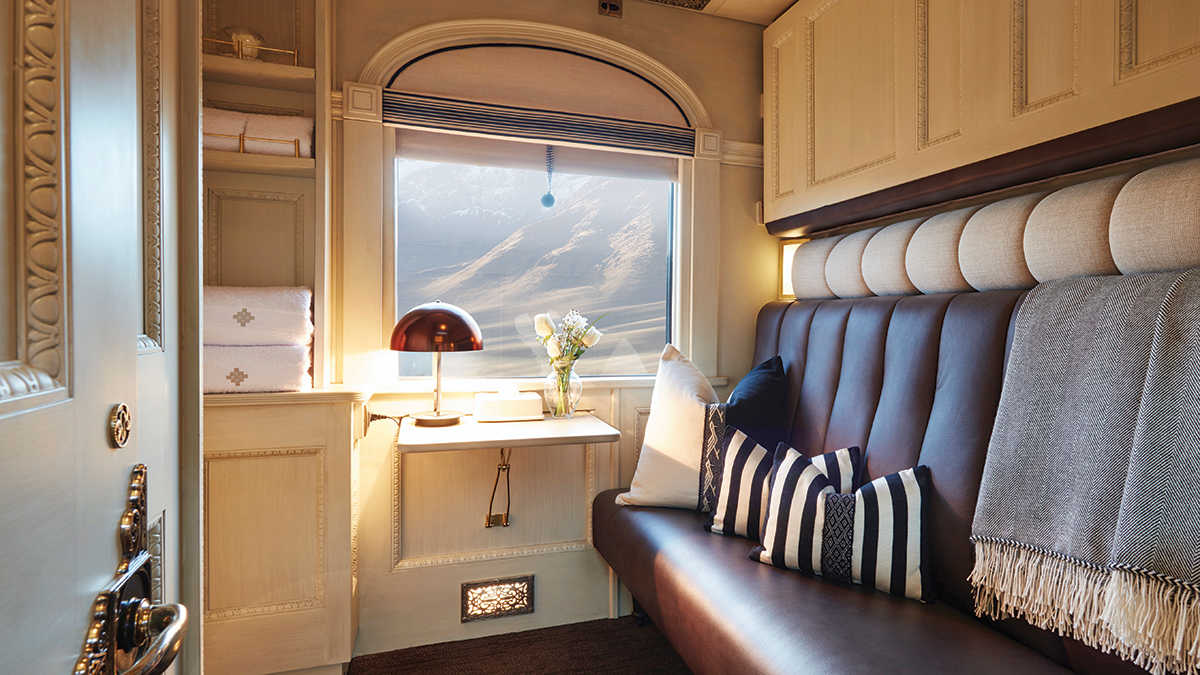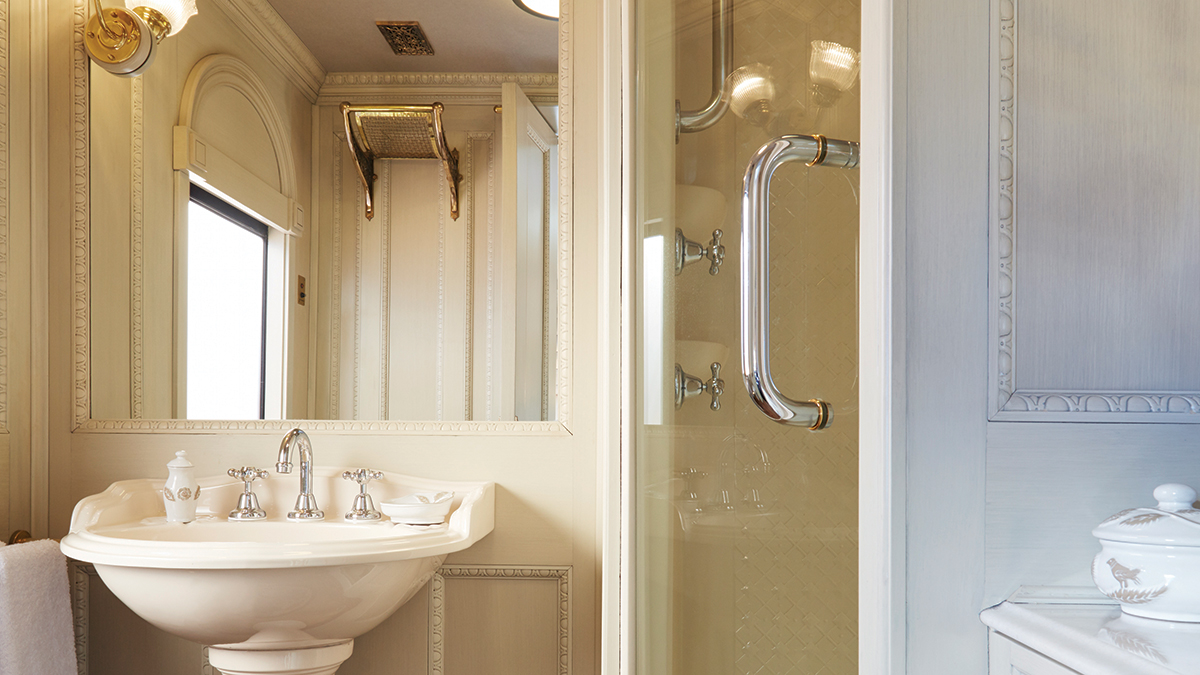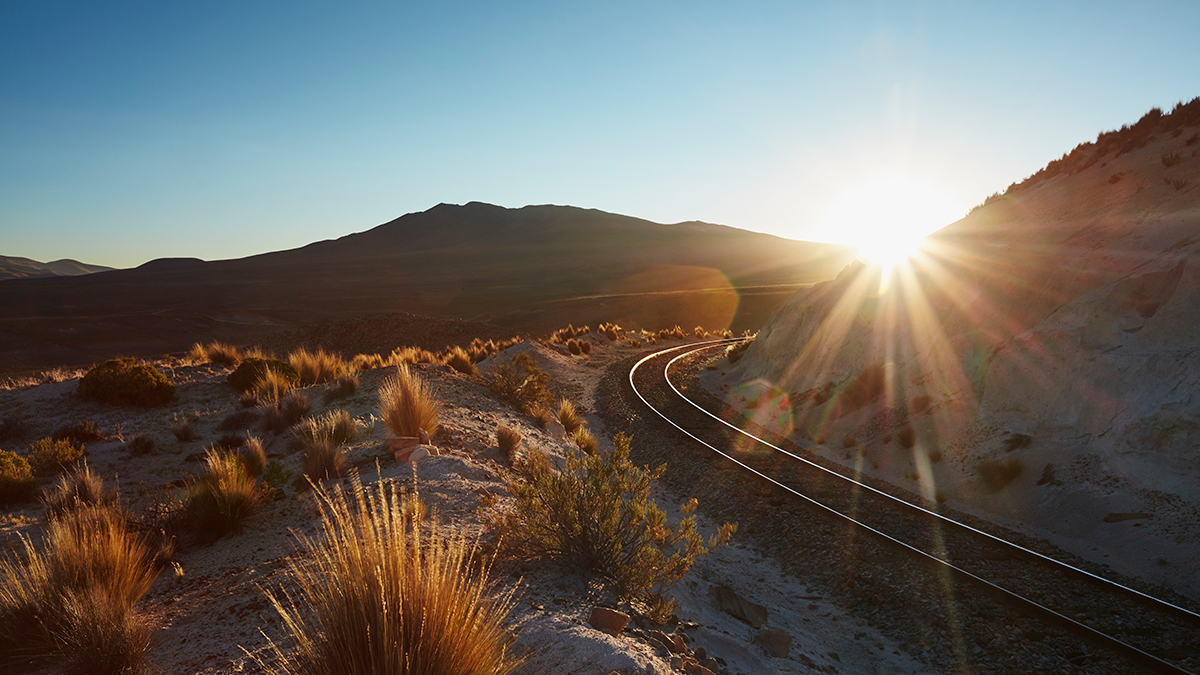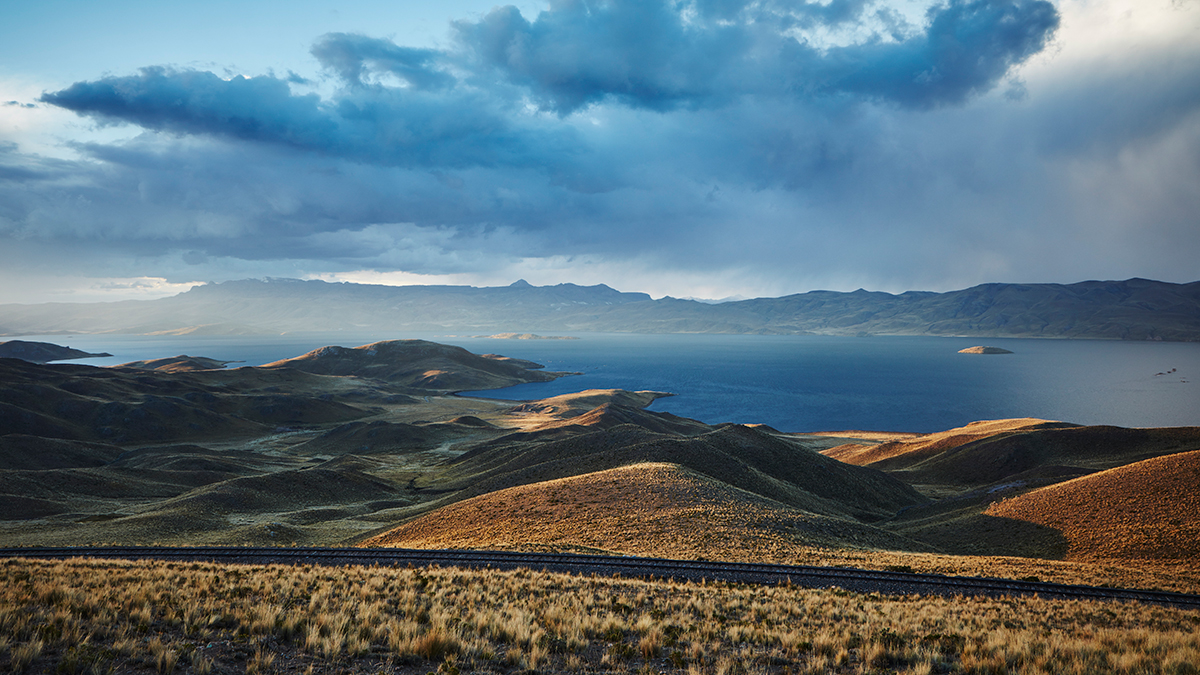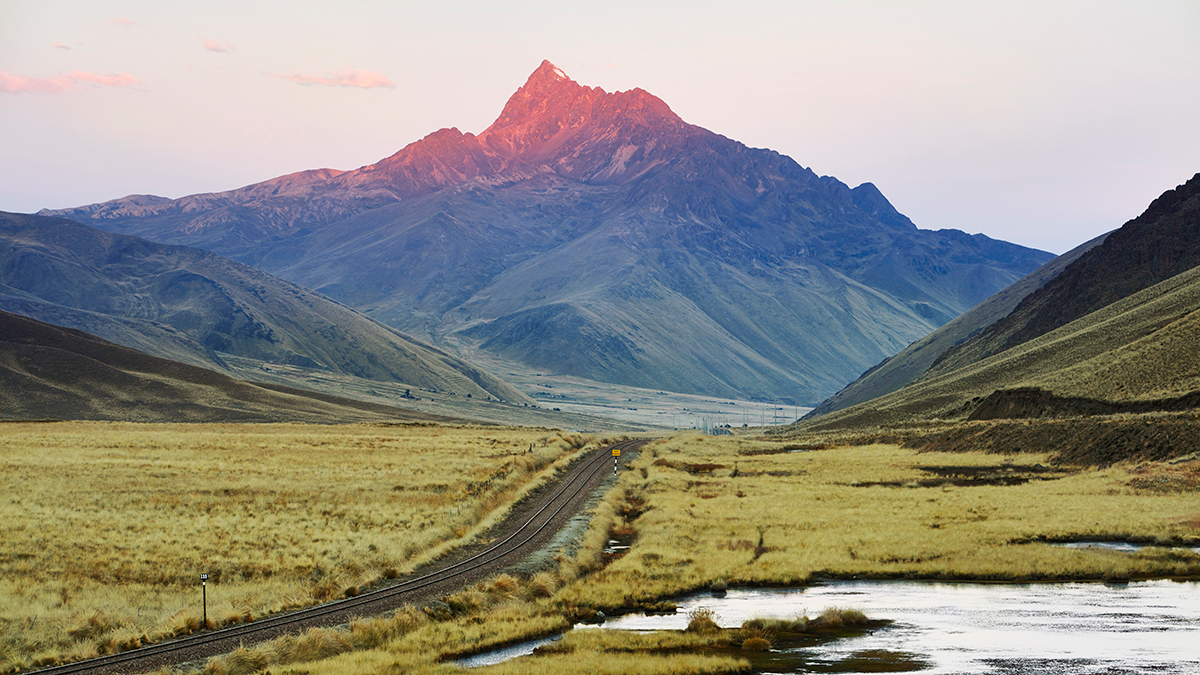 As a bucket list destination, South America doesn't get the love it deserves from American travelers. But the continent's rugged landscape, pristine national parks, unique food, and gracious residents make it a worthy destination, particularly for adventure travelers. If you like your adventure with a healthy dose of luxury and truly off-the-beaten-path exploration, Belmond's newest itinerary is for you.

Newly debuted in May, the Belmond Andean Explorer is South America's first luxury sleeper train. This is five-star overland travel at its finest. Inside, guests are enveloped in a decor that recalls the classic-meets-modern design of any world-class luxury hotel. Every cabin features leather seating, traditional Andean accents (like authentic Alpaca wool blankets), en-suite bathrooms with showers, and large panoramic windows.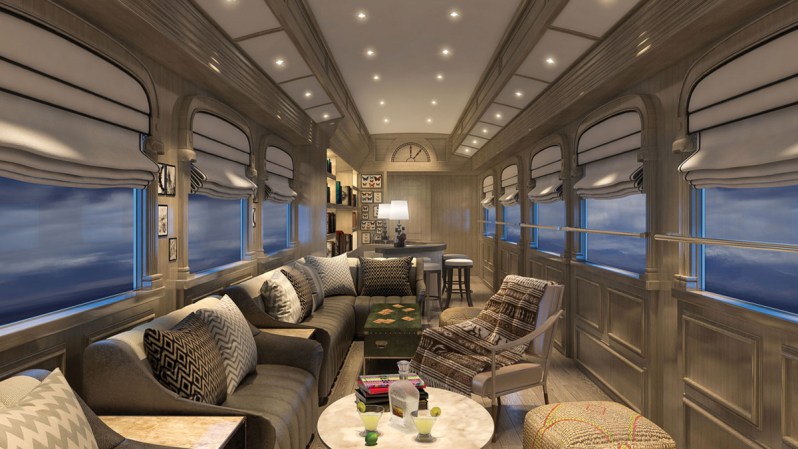 The train cars boast plenty of legit history, having originally run Australia's Great South Pacific Express for five full years. After pulling them from retirement, they were shipped over the Pacific and restored with upscale appointments like a baby grand piano, mahogany paneling, Art Nouveau accents, and crystal chandeliers before returning to service for Belmond. The reinvigorated, 106-foot-long train features two dining cars, a library, a gift boutique, a piano bar, and a fully outfitted spa car.
It is of course what's outside the cabin — all viewable from the purpose-built, beautifully appointed observation car — that matters most. The Andean Explorer travels one of the highest train routes in the world, along the expansive Peruvian Altiplano. The area of Peru is the world's largest high plateau, second only to Tibet and home to some of South America's most rugged and breathtaking landscapes. Highlights include stops in Cusco (the ancient capital), the volcanic White City of Arequipa, and Lake Titicaca. Landscape photographers will love the La Raya Mountain Range marked with snow-capped summits and thousands of wild alpacas and llamas. Sumbay Caves is another historically important stop as it's home to more than 500 cave paintings and etchings believed to be up to 8,000 years old.
Throughout the 2- and 3-day treks, passengers also have the opportunity to visit ancient Incan sites, shop mountainside artisan markets, make ceviche with a world-class chef in Lake Lagunillas, and dine cliffside near Condor Pass in one of the world's deepest river canyons, Colca Canyon.
Prices start around $1,405 USD per person (sharing a cabin) for a two-day journey.
Editors' Recommendations