After Africa, South America is the world's wildest continent. It's vast, rugged, and under-explored, even by today's hardcore adventure travelers. Here are three of its most bucket list-worthy wilderness adventures to experience before you die.
Paddle the Amazon River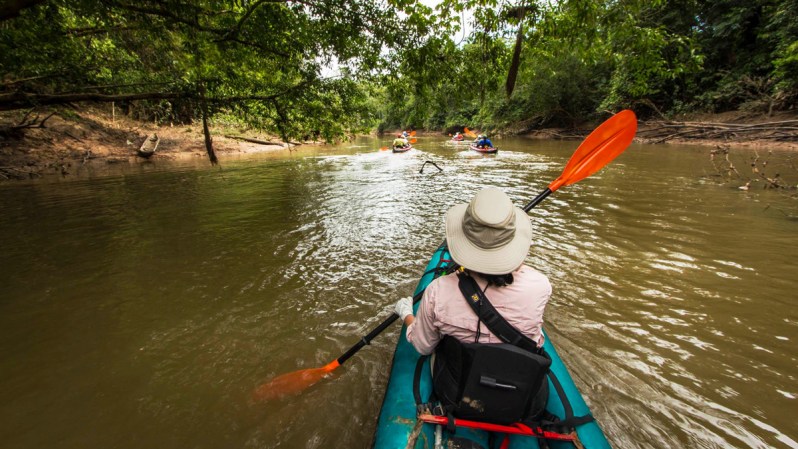 The world's longest river is home to some of the wildest outdoor adventures on the planet. The entire 4,300-mile stretch of water (and the lands that surround it) is inhospitable at best and nearly impassable at worst. But, with the highest concentration of plant and animal life in the world, it is also staggeringly beautiful. But, unless you're Les Stroud, even avid outdoorsmen should undertake the trek with a proper guide. The 10-day Amazon Kayaking Trip offered by Tofino Expeditions is targeted at intermediate kayakers and hits many of the highlights of the river and rainforest. Beyond paddling the river, days are spent spotting the area's unique species (like macaws, pink Amazon River dolphins, and endemic primates), professionally guided bird-watching, and spur hikes into the rain forest.
Best Time to Go: November to January or April to May
Hike Peru's Huayhuash Circuit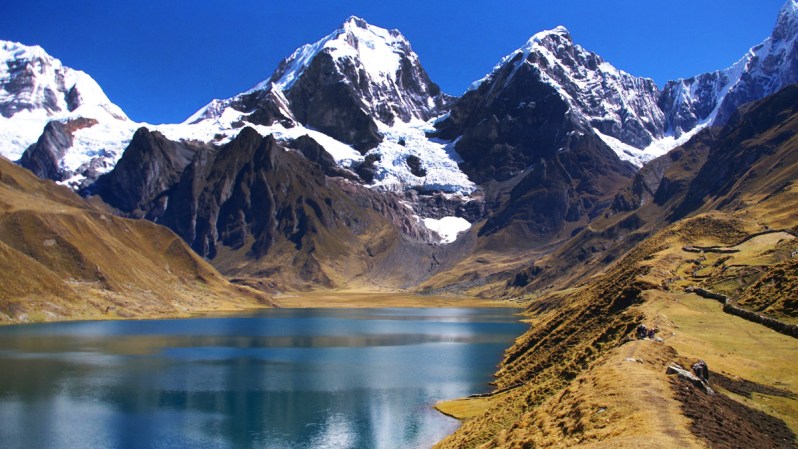 Peru's Cordillera Huayhuash Circuit is one of the most spectacular and under-explored hikes in the Andes. The circuit is remote by any standard — hikers should allow up to two weeks to complete the entire route. Only a single tiny town is available to provide restocking supplies and independent hikers need to carry at least a week's worth of food on their back. But, it's considered one of the most spectacular treks in the world and the rewards are staggering. Every day is greeted with near-20,000-foot, snow-capped peaks, brilliant turquoise glacial lakes, and not a single car in sight. The circuit is well-mapped and advanced hikers can confidently complete it on their own. Choosing a guided tour (some include donkey support to carry your pack) — like that offered by Go2Andes — is the easier, though still quite adventurous option.
Best Time to Go: June to September
Summit the "Mount Everest of Shark Diving" at Malpelo Island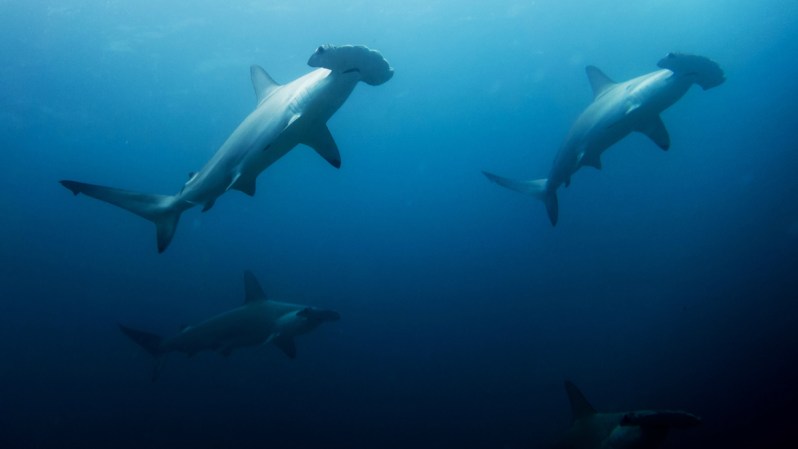 Three hundred miles west of Colombia, Malpelo Island is a tiny, rugged, largely uninhabited island that's home to some of the world's best diving. It's been called the "Mount Everest of Shark Diving," as schools of hundreds of hammerhead, silky, and other sharks can frequently be spotted offshore. Whale sharks and massive schools of pelagic fish (tuna, jacks, and barracuda) are also typical. Liveaboard dive tours — like the 10-day sailing offered by Coiba Dive Expeditions — aren't cheap, but they are amazing opportunities for wild diving. They typically start in Panama and require an intense, 36-hour open-ocean crossing. The currents can be strong and divers are required to hold a minimum Advanced Open Water certification with substantial experience under their belt.
Best Time to Go: Typically April to September (but the remote, open-ocean location means weather and water conditions are unpredictable throughout the year)
Editors' Recommendations