Small-town living is dying. Around the world, people are abandoning the tiny towns, villages, and hamlets where they grew up in search of big-city life. It's prompting many municipalities to devise smart ways to keep their existing residents and find new ways to woo new ones. Now, one of Ireland's most idyllic islands is working hard to lure locals and newcomers back in a big way.
Arranmore Island — Árain Mhór in Gaelic — is situated just three miles off the coast of County Donegal. This spectacular region of Northwest Ireland is among the country's most rugged, scenic, and downright breathtaking. At roughly 3 miles by 5.5 miles, the island itself is about twice the size of Key West. However, with clean beaches, dozens of sea caves, and rocky overlooks, it packs plenty of outdoor opportunities into its pint-sized footprint. Having been inhabited since prehistoric times, it's also one of Ireland's oldest settlements. Some of the country's most cherished ancient traditions, and the Gaelic language itself, continue to this day. You might say it's among the "most Irish" part of Ireland.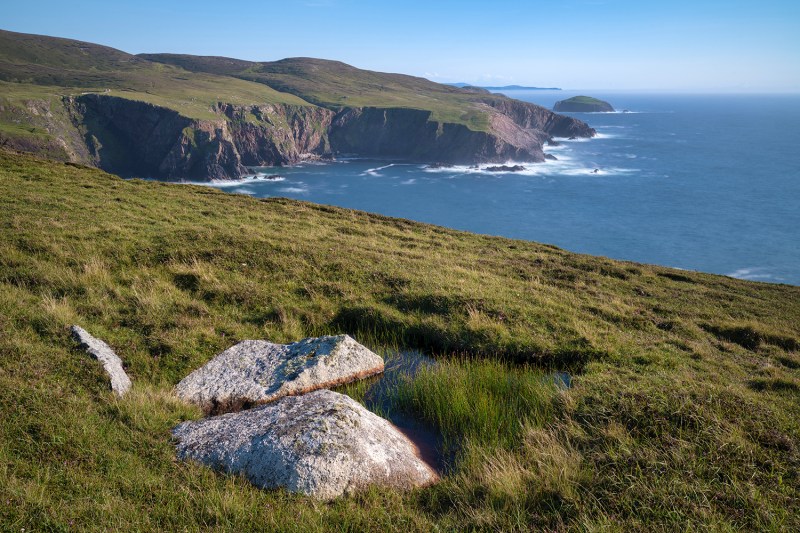 Despite its rich heritage and picture-perfect landscape, however, it's lost a substantial part of its population. Since the time of the Great Famine in the mid-1800s, its numbers dwindled to just 469 people. As recently as this century, most job opportunities revolved around fishing and farming. Young people, in particular, have fled the island in droves in search of big-city living and more lucrative jobs, more social opportunities, and better access to technology. Every year, thousands of visitors head to the island to appreciate its traditional, small-town charm. But, for locals and prospective immigrants, that sense of feeling "frozen in time" has made Arranmore a tough sell for anyone looking to start a 21st-century business.
"There are fewer people here than would fit in a couple of Amtrak carriages, but enough musicians and good Irish whiskey to keep the party going well into the night."
The Irish government finally recognized this shortcoming, and recently announced Arranmore's most significant technological advance ever. The island is now the country's first offshore digital hub, complete with state-of-the-art internet. Its medical centers, schools, public facilities, and private businesses now enjoy access to that high-speed connectivity. This has prompted many in the community to offer an open invitation to foreigners — Americans, in particular. They're hoping it will encourage some number of families and remote workers to give up urban living in favor of Arranmore's island charm. That it's already home to thriving creative businesses from game developers and graphic designers to artisans and photographers is proof that living and working there is a viable modern lifestyle.
For digital nomads who can work from almost anywhere, the island's sales pitch is an enticing one. Their invitation letter reads, "Your commute, no matter where you are, will only ever be five minutes. You'll have the best diving in Ireland on your doorstep and seafood to rival the tastiest New England chowder. There are fewer people here than would fit in a couple of Amtrak carriages, but enough musicians and good Irish whiskey to keep the party going well into the night." Indeed.
To see if a move to the Emerald Isle is right for you, check out Arranmore's official Facebook page to connect with locals and the community or email cominghome@arainnmhor.com. They're waiting for you.
If Scotland is more your speed, you might be interested in Stronsay.
Editors' Recommendations