Few life experiences are more soul-sucking than filing mandatory government paperwork. Applying for a driver's license, doing your taxes, or securing a business license are all enough to make you question your sanity. The passport process sometimes feels the same way, but one mobile app is looking to make renewing yours a little easier.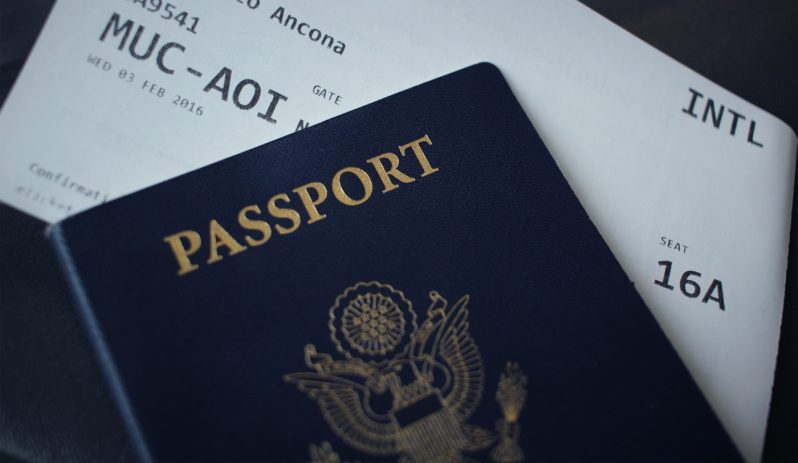 This month, U.S. Customs and Border Protection announced an upgrade to its Mobile Passport app. The software now integrates with Rush My Passport. The third-party service provides push notifications through the app to alert travelers when their passports are approaching the six-month expiration window. App users can then begin the passport renewal process directly within the app. Passport holders still need to return their old passport with a new passport photo and the requisite paperwork to the CBP. But, because the pertinent details will already be stored within the Mobile Passport app, the process is much easier.
Mobile Passport is already a must-have for travelers. It connects with U.S. CBP's Mobile Passport Control service to provide passengers with a dedicated line at 27 airports and four seaports around the country. It offers an expedited border crossing experience similar to Global Entry without the associated fees, background check, or pre-approval process. When visiting or returning to the United States, app users answer a few basic questions upon arrival. They can then bypass the traditional automated kiosks and long lines for non-app users.
Rush My Passport is a private company that charges a fee to help international travelers expedite passport-related services. These include everything from a basic application for a new passport and passport renewal to dealing with stolen passports or name changes on an existing passport. Savvy travelers can handle these things on their own, but working with an expert team helps streamline the entire process. Plus, the service can prove invaluable in emergencies where you require a fast turnaround of as little as 24 hours. This is a huge convenience over the U.S. Post Office, for example, which can take as much as three weeks, even for expedited passport services.
The latest version of the Mobile Passport app — available for both iOS and Android operating systems — already includes the new Rush My Passport integration.
For travelers looking to streamline their pre-trip experience as well, check out the best packing apps to get organized before taking off.
Editors' Recommendations