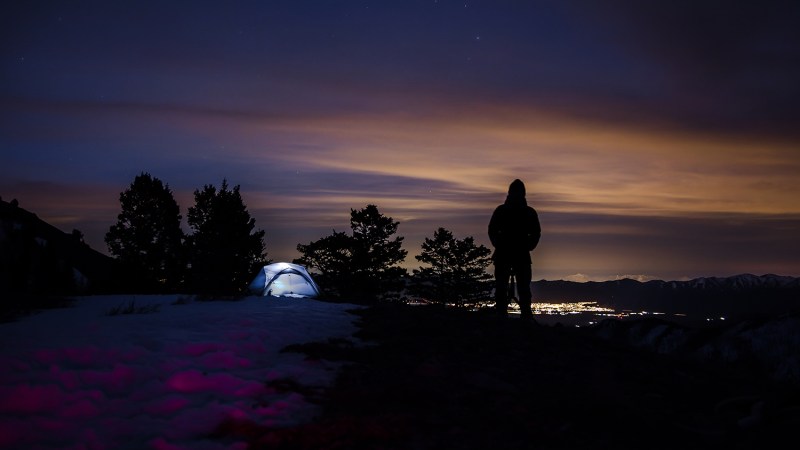 It is no secret that in a couple of weeks, for just a few minutes, nature enthusiasts, star lovers will be treated to a rare solar eclipse in a great swath of the United States; the likes of which hasn't been seen since 1979 when Apocalypse Now haunted the big screen, YMCA was released as a single and McDonald's released the Happy Meal.
Though partially visible across most of the USA, the path of "Totality," that is the where the sun is blocked by the moon entirely, is far more limited. This path will begin at 9:06 am in Oregon and Washington and will continue throughout the day across a seventy-mile arc which will extend from the Pacific Northwest through Wyoming, Idaho, Montana, Nebraska, Kansas, Missouri, Illinois, Kentucky, Tennessee, North and South Carolina and Georgia.
Given that the last total solar eclipse occurred during the Carter administration, it is no wonder that tens of thousands of Americans will scurry across states to see this once in a generation solar event. For more than a year, hotels, campgrounds, AirBnBs and even spots in people's front yards have been reserved by those hoping to catch sight of the event, disappointing those procrastinators who until now, might have had to wait until 2024 for another crack at seeing the moon eclipse the sun.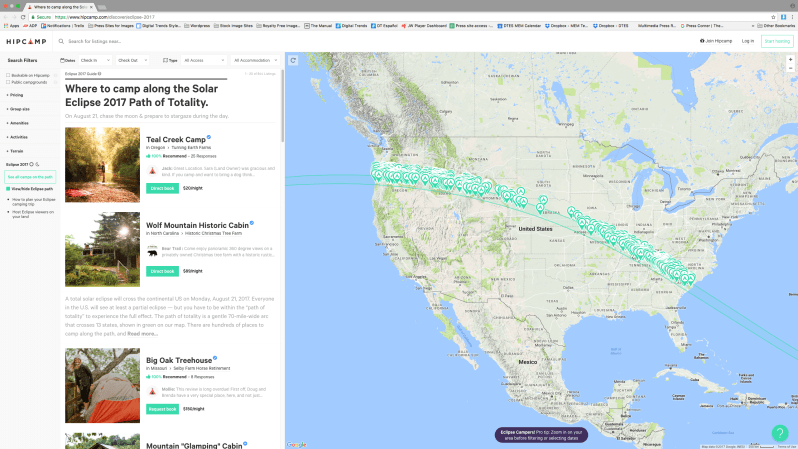 Now, the innovative website Hipcamp.com makes it possible once again to find a place to watch the eclipse. Hipcamp.com is a startup that creates new campsites by unlocking access to beautiful private lands such as nature preserves, farms, and ranches and has unlocked over 1,000 new campsites (and counting) in the path of totality, stretching from South Carolina to Oregon.
Whether it is car camping or glamping, Hipcamp's goal is not only to ensure that folks get to see the eclipse but get to do so in a manner that truly makes the viewing unique. All along the path of totality, land owners are opening up their properties to allow people to view the eclipse in all kinds of unique conditions, be that alongside a waterfall, in a barn among farm animals or even in a vineyard, where in the hours leading up to the eclipse, guests can help harvest grapes. This not only benefits those who get a last minute day off and want to see the eclipse but also benefits the land owners to generate income necessary to keep their properties healthy and beautiful.
Head over to their site to learn about more spots that are opening up and make sure to make the eclipse of 2017 as memorable as the song YMCA.