From Zion to Yosemite to Grand Canyon National Park, the United States has a fair share of epic landscapes. But, with its own stretch of the Rockies, Canada just might have us beat. Even by Canadian standards, Jasper National Park — the country's largest — is quite literally breathtaking. It's one of 17 designated Dark Sky Preserves in Canada. Covering more than 4,200 square miles (11,000 square kilometers), it's the second-largest such preserve in the world. Thanks to the town of the same name within the park, it's also the most readily accessible preserve in the world. It's no surprise that it's a UNESCO World Heritage Site.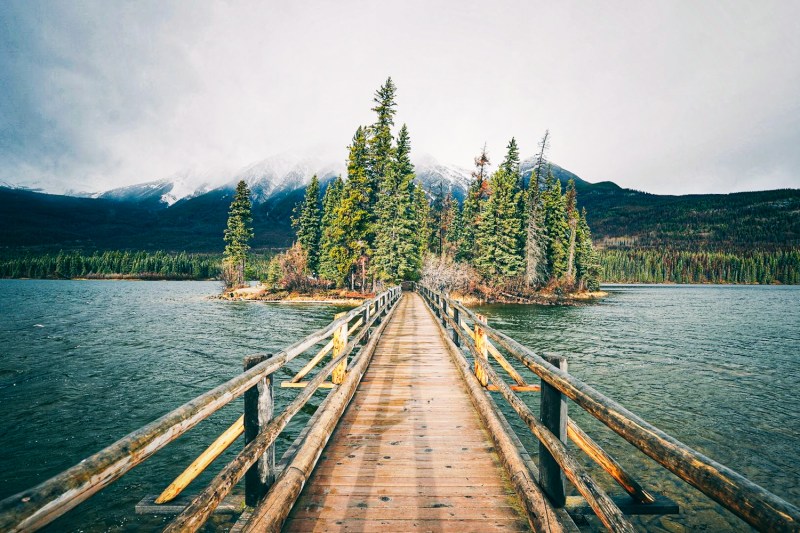 Canada has taken great pains to ensure that the park is unsullied by traffic, pollution, and overdevelopment. All of which has ensured that it's among the vastest, most pristine, most beautiful expanses of wilderness on the planet. For lovers of adventure, nature, and the outdoors, it's damn-near heaven on earth. Here's what you need to know to make the most of your time in Jasper National Park.
Getting There
The good news is that Edmonton International Airport (the nearest major airport to Jasper National Park) is a relatively easy flight from almost anywhere in the U.S. or Canada. Once on the ground, most travelers rent a car at the airport terminal and make the four-hour drive west to the town of Jasper. The scenery is sorely lacking for the first two hours, but the last half makes up for it with stunning mountain and river views all the way into town.
What to Do
To get the lay of the land, book a motorcycle sidecar tour with Jasper Motorcycle Tours. Passengers hop aboard a brand-new Harley Davidson — either in the sidecar or seated just behind the driver — for an open-air tour of the national park. We'd recommend at least the three-hour tour which cruises through the Canadian Rockies to Maligne Lake. For those with plenty of time to spare, the flagship Icefields Parkway Tour is a bucket-list-worthy way to experience one of the world's top 10 greatest drives.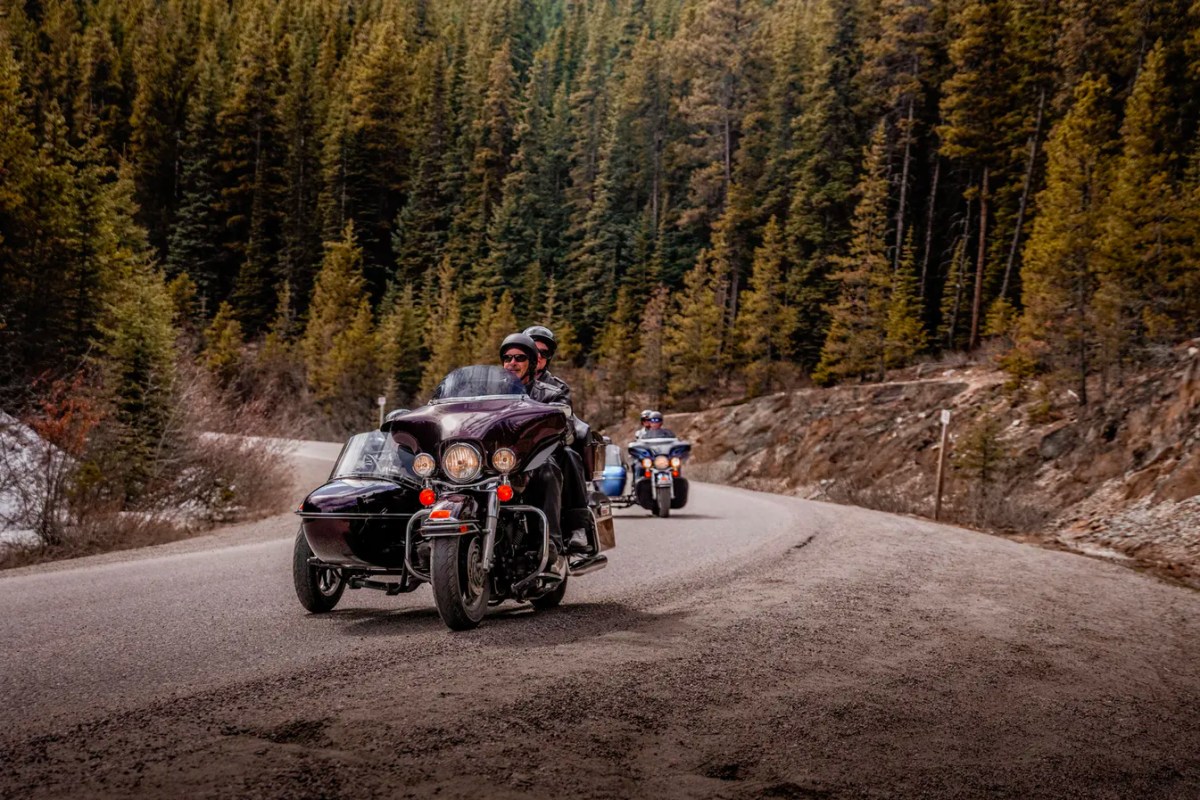 After a long, potentially frigid ride, a soak in nearby Miette Hot Springs feels like heaven. Located about 40 miles northeast of Jasper town, these are the hottest thermal springs in the Canadian Rockies. It's admittedly touristy, and guests are likely to have plenty of company. But, the views are nothing short of spectacular, and the soothing 100-plus degree water is enough to make you forget everyone else around you.
For an unparalleled look over Jasper National Park, head to the Jasper Skytram. The views here are stunning any time of day, as the gondola travels nearly one kilometer in elevation with panoramic views in every direction. After dark is hands-down the best time to visit. Visitors can grab dinner, then take a walk on the open-air terrace to stargaze amid the darkest skies in the Rockies. Jasper is, in fact, blessed with some of the darkest skies in the world. Given the right light conditions, it's possible to see planets, galaxies, and constellations — all with the naked eye. Meteor and Northern Lights sightings are not uncommon.
For the best time to see, appreciate, and learn about the park's dark skies, don't miss the Jasper Dark Sky Festival (October 16-25, 2020). The annual event is arguably the most famous of its kind in the world. Scientists, specialists, astronomers, and world-renowned speakers gather every October to share their passion and knowledge of the heavens with festival-goers.
Where to Eat & Drink
"You haven't been to Jasper till you've been to De'd Dog" is a common refrain in Jasper. Locals unanimously agree that this century-old dive bar is the bar in town. It is, in fact, the oldest bar in town. It's dark, heavy on the wood paneling, and feels like it hasn't enjoyed a thorough cleaning since the Watergate scandal. That's what makes it special. The staff is a special kind of "Canadian" nice and the walls are papered with faded photos of well-known locals who've since passed on. Ignore the mixed online reviews. This is a pitch-perfect locals-only watering hole where the pours are heavy, and the beer and wine are always cheap. No one comes here for the food, but the massive rib bones (sold a la carte) and poutine are solid bets.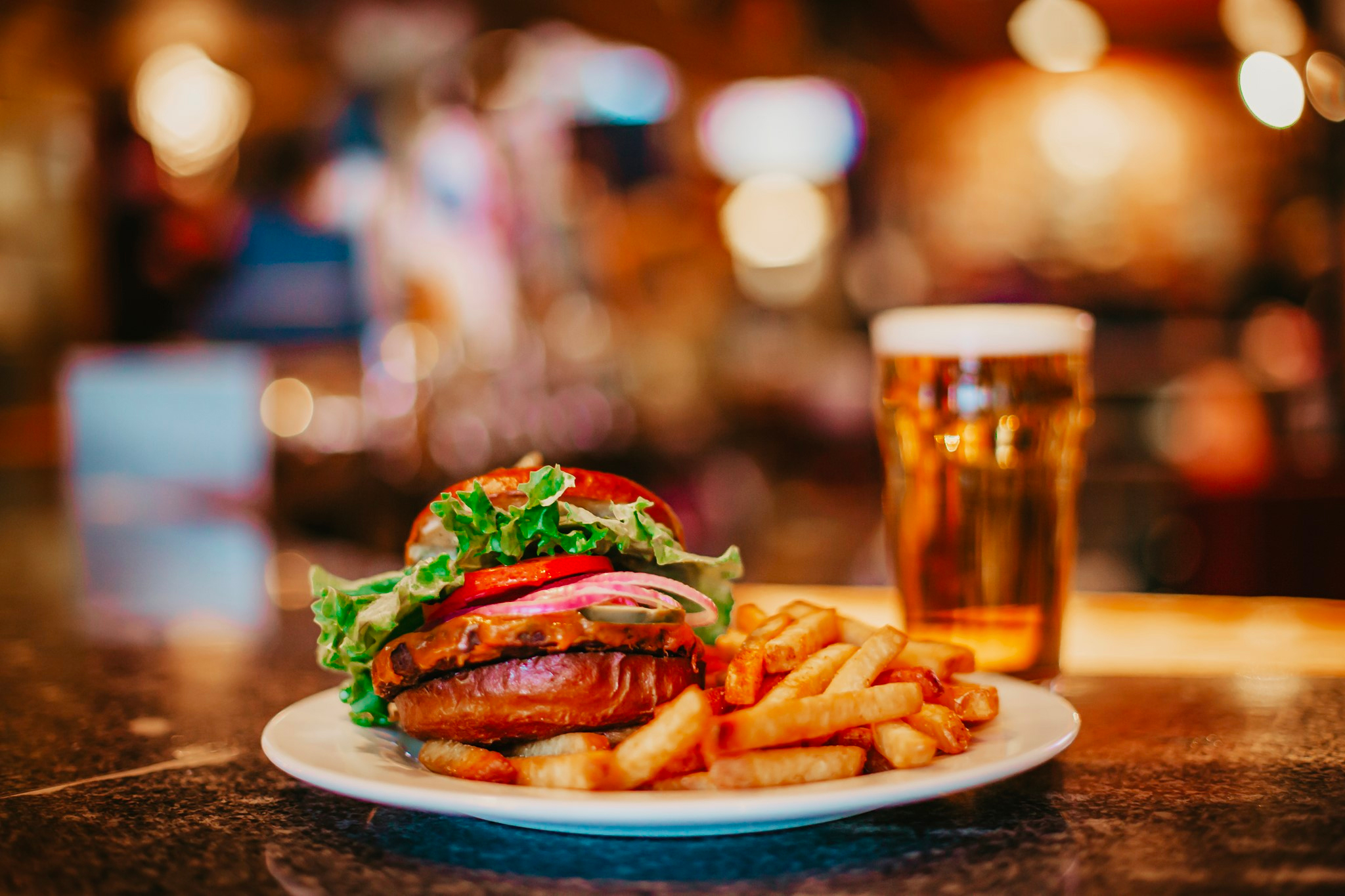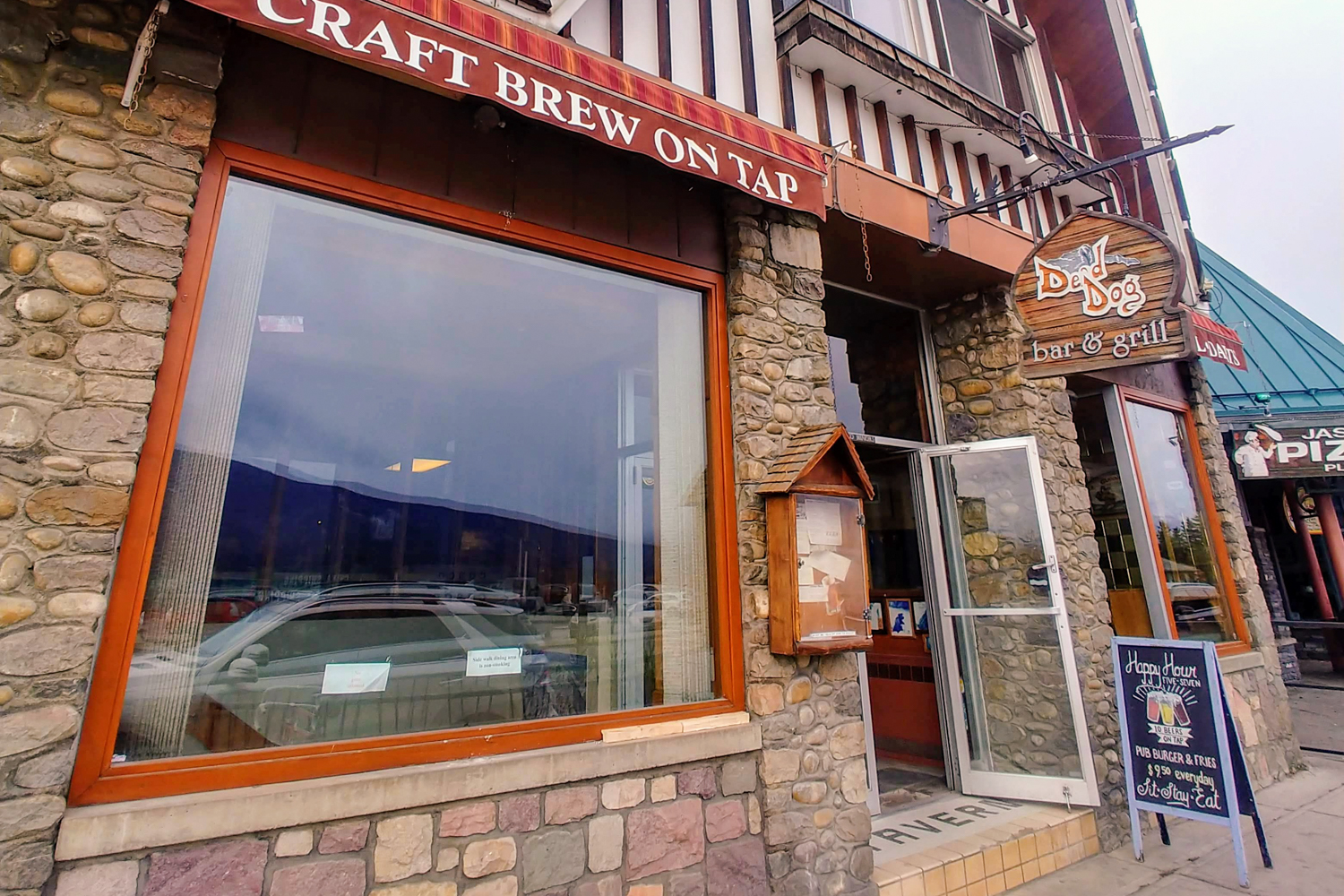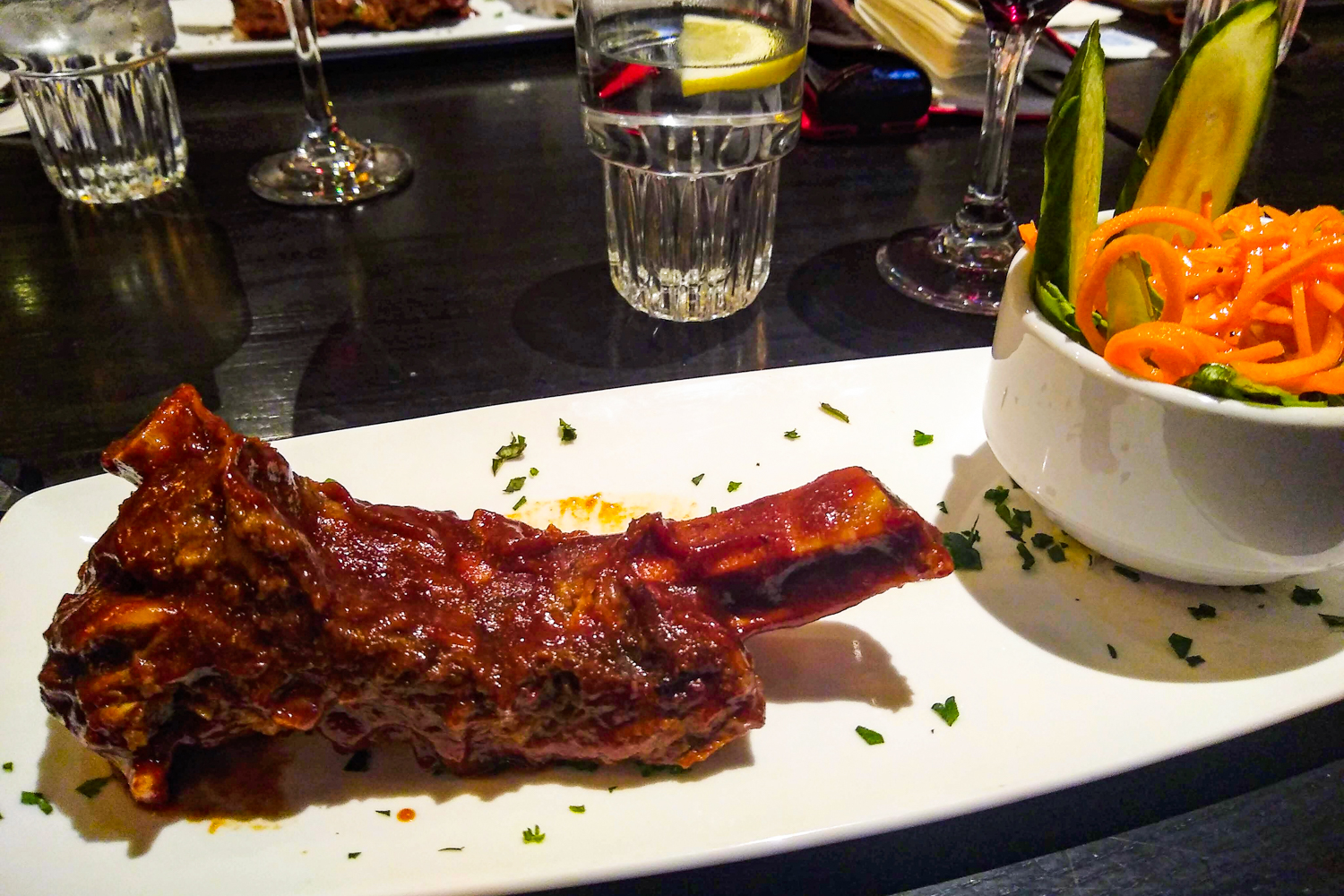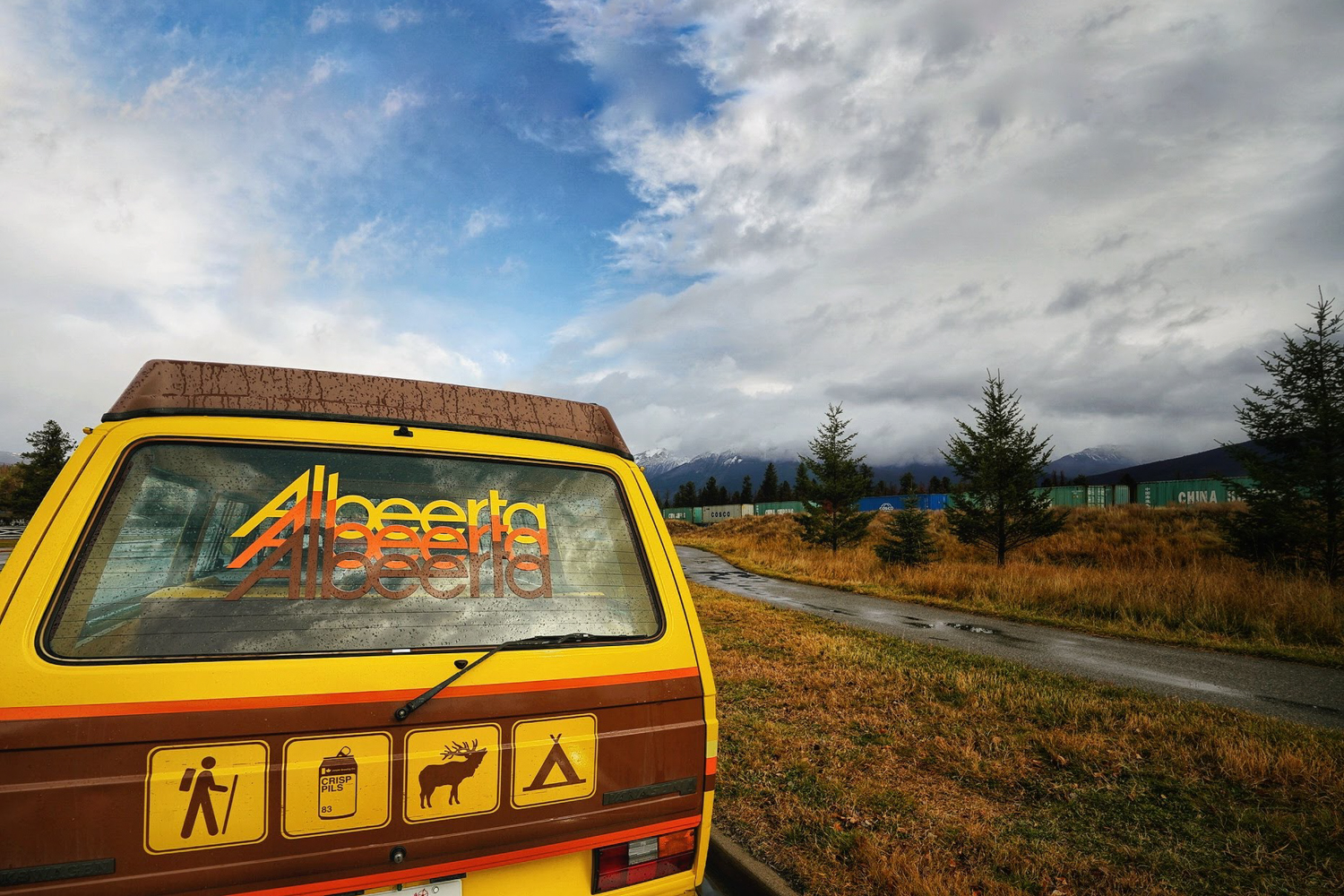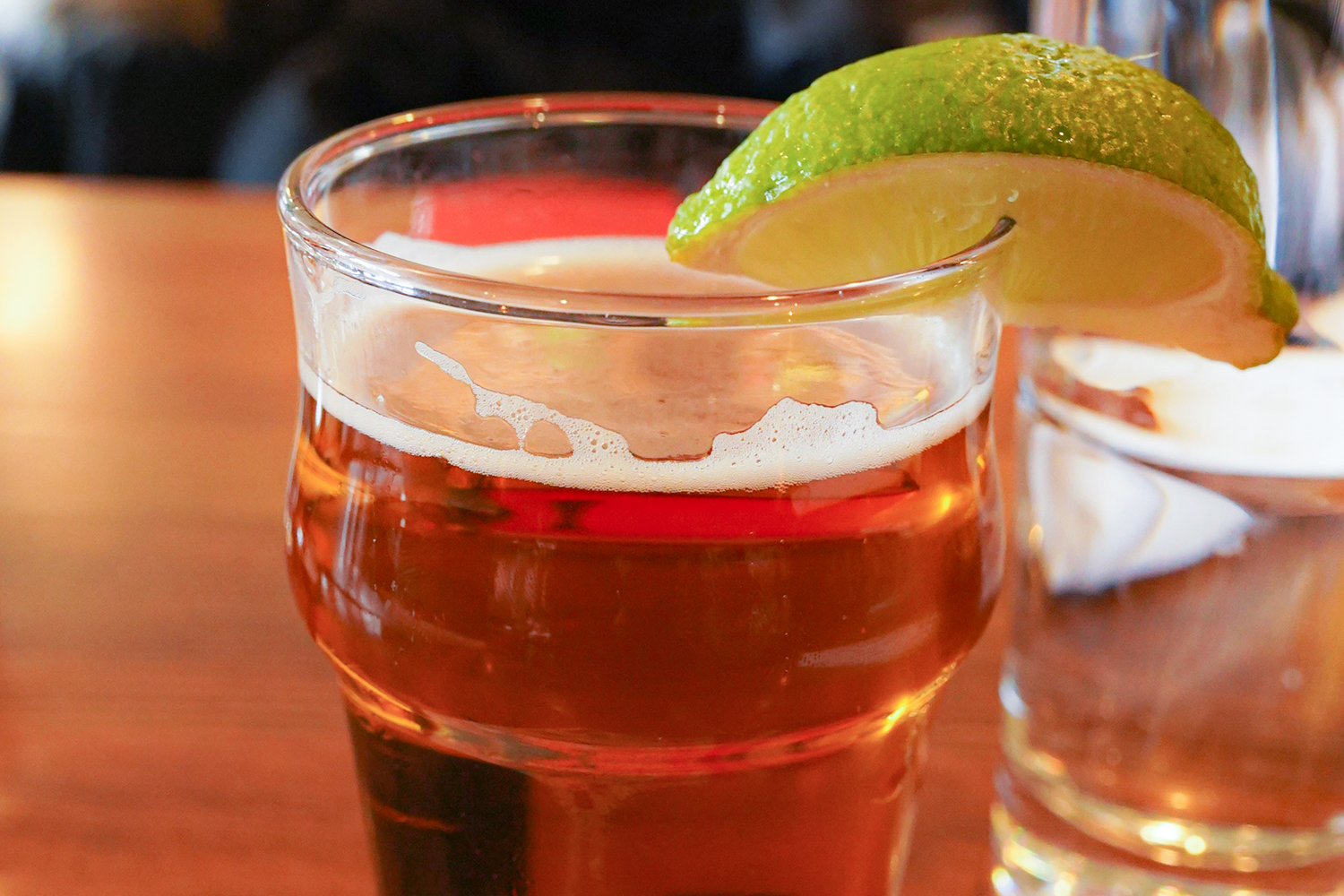 Jasper may be small, but its ski-bum roots bolster a thriving craft beer scene. For a more discerning beer selection, take the short walk from De'D Dog down Connaught Drive to Jasper Brewing Company. This, Canada's first National Park Brewery, is a sleek, modern brewpub akin to what you might find in any major North American city. The beer and food menus are both solid. Splurge on the Quebec-sourced Rustic Elk Meatloaf backed with a Jasper the Bear Ale, the pub's signature beer named after the town mascot.
For a diverse, quick-hit tour of Jasper's restaurant and bar scene, Jasper Food Tours provides a great overview. The three-hour walking tour covers the most popular downtown mile. Guide and owner, Estelle, mixes highlights of the town's rich railroad-related history with stops at the best places to eat and drink. In summer, the company also offers Peak-Nic — a unique three-hour tour that takes guests on a guided scenic hike and ends with a backcountry cooking lesson atop a secret peak with stunning views.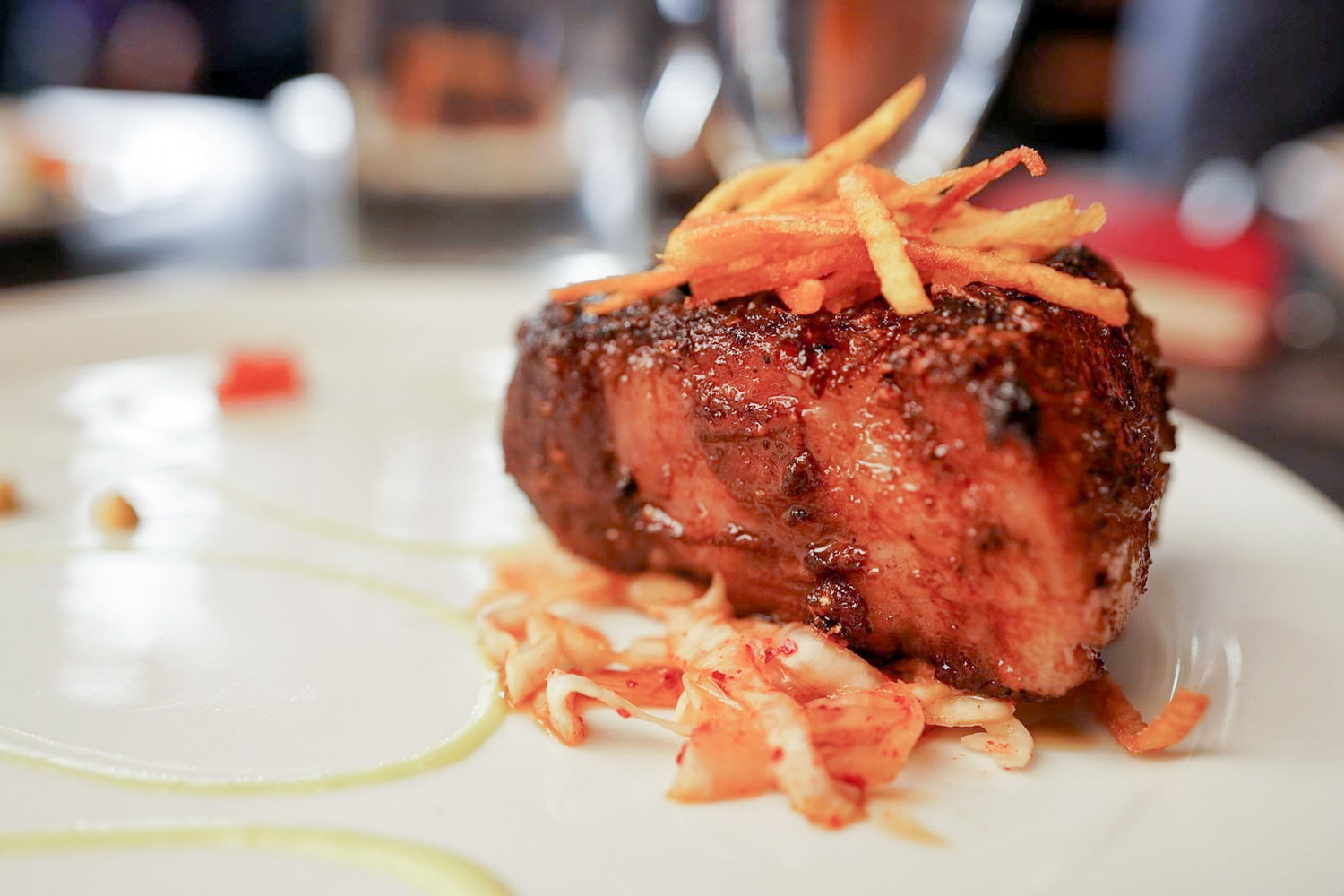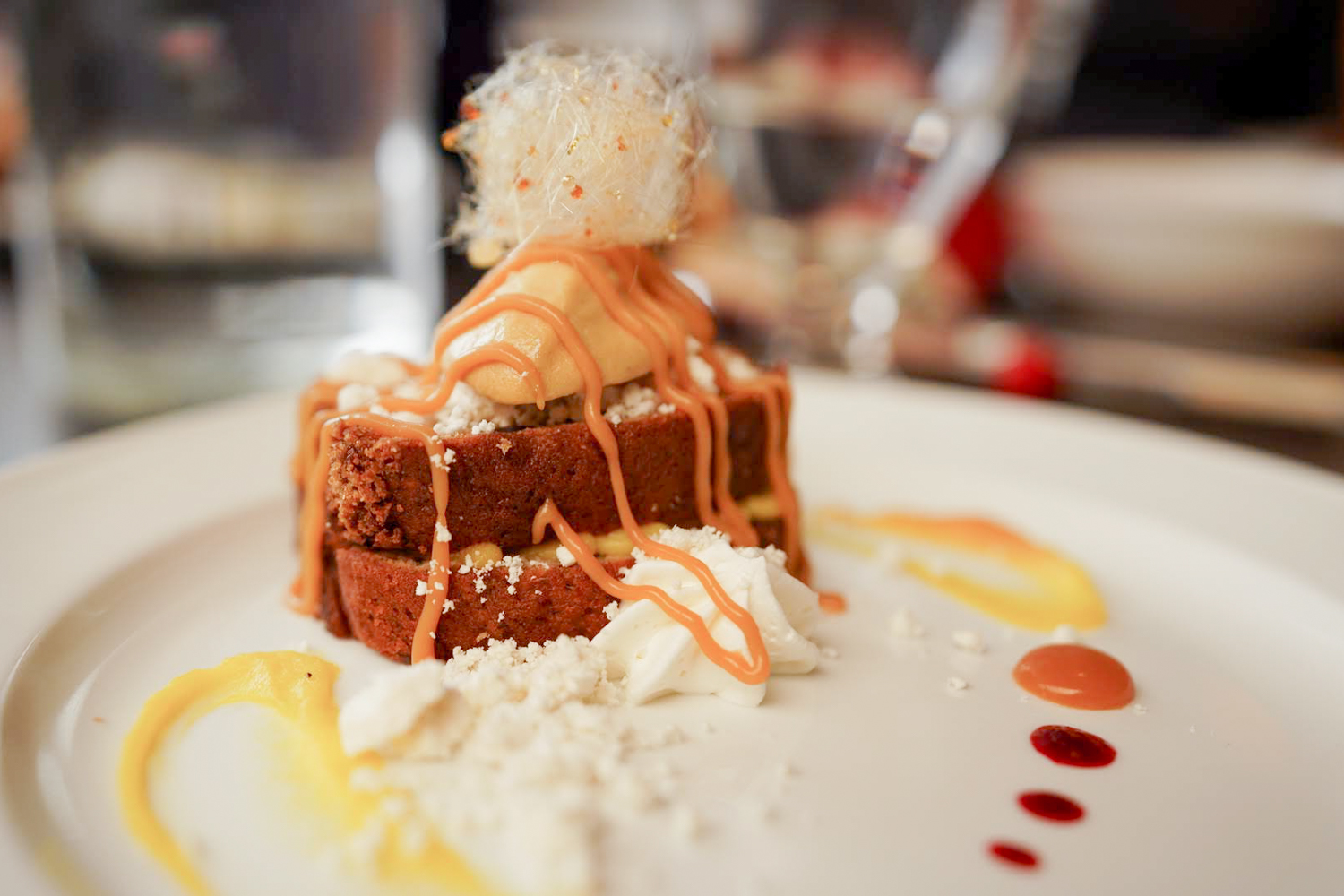 Where to Stay
Jasper feels like a postage stamp of a town, especially amid the overwhelming backdrop of the Canadian Rockies. Given the grandiose billing of the surrounding national park, the town proper is shockingly compact. By typical ski-town standards, the selection of hotels (and restaurants and shops) in town is limited. That is, of course, all part of Jasper's charm.
For the full-on, "luxury cabin in the mountains" experience, Fairmont Jasper Park Lodge is the place to stay. The storied resort is the oldest in Jasper with a history dating back to its early development as a tent city for railway workers more than a century ago. The guestrooms — especially the freestanding Signature Cabins — are rustic with plenty of backwoods charm. With more than 440 rooms spread across 700 acres, this is a sprawling, full-featured resort with almost every imaginable amenity. That means multiple restaurants, a well-stocked boathouse, an award-winning golf course, a world-class spa, and a long list of available outdoor adventure opportunities right on the hotel grounds. For travelers looking for an all-in-one upscale stay, there's nothing like the Fairmont for miles. Nightly rates here are quite affordable (less than $200) in the shoulder and off-season but skyrocket during the summer.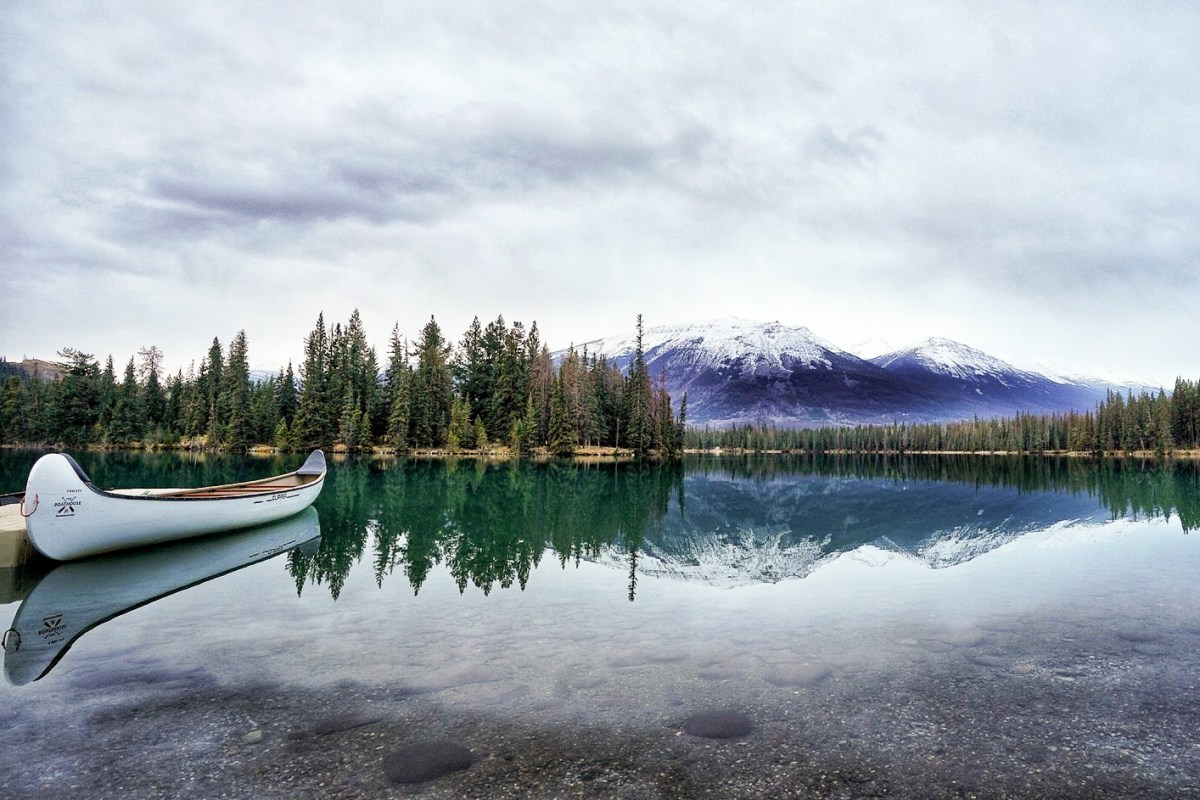 For budget-conscious travelers, Jasper is also home to a dozen smaller, mid-range hotels, inns, and hostels. Hosteling International opened its newest location, complete with private rooms, a short walk from downtown Jasper. There are also plenty of camping opportunities for travelers seeking a real, rugged Canadian outdoor experience. Front-country campgrounds, of course, offer the most amenities. At every official campground, firewood and bear-proof lockers are provided, as is the use of a communal log cookhouse. Front-country sites often fill up months in advance, however, so be sure to reserve a spot early. Plenty of primitive backcountry sites are available as well, some with pit toilets, tent pads, and picnic tables.
When to Go
The best time to visit Jasper depends entirely on what you're looking to do. Jasper National Park and its namesake town are vastly different destinations from summer to winter. Here's a breakdown of what to expect by season:
Summer (June through August)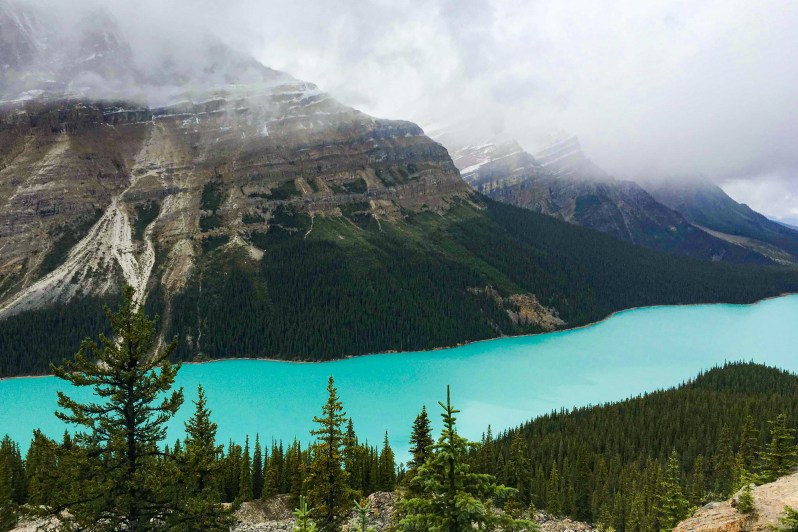 On the downside, summer is the most popular time of year to visit Jasper. The season guarantees mild temperatures and little rain. Both of which draw huge crowds who travel from around the world to experience the park's epic and endless stream of outdoor adventure opportunities. From rafting and kayaking to hiking and backcountry camping, there is quite literally something for every nature-lover. If you don't mind the gamble, try visiting in early June. Most of the lakes and rivers have thawed, and the crowds haven't yet arrived in full force. The weather in Jasper is fickle, however, so nothing is guaranteed. Some hiking trails — especially in the higher altitudes — may be snowbound or closed altogether.
Fall (September and October)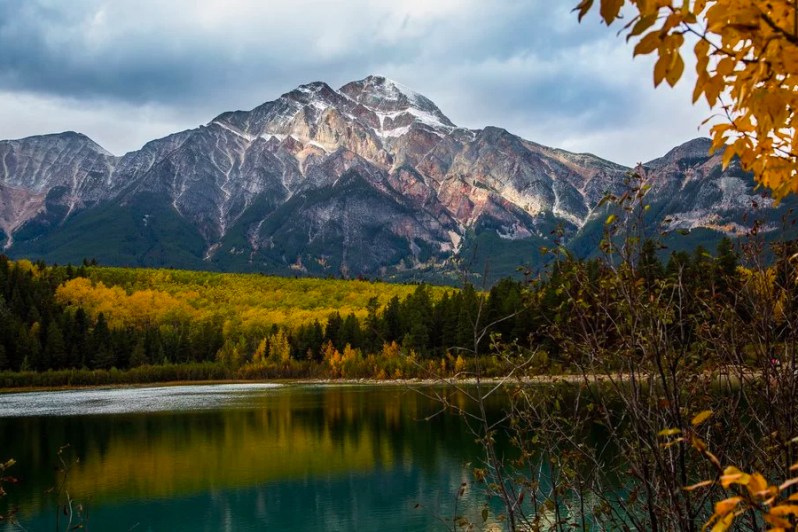 If pressed to pick a favorite season in Jasper, we'll nominate fall. The families thin out as school is back in session, which makes for crowd-free hikes. Plus, the weather is cool, but not quite cold with occasional snowfall and the gentle turning of the leaves throughout the national park. October can get quite rainy, which means hiking can be a sloppy, muddy mess, so come prepared with proper rain gear. It's also festival season with brief spikes and dips in the level of crowds during both months.
Winter (November through March)
For the full-on "walkin' in a Canadian winter wonderland" experience, winter is the time to visit. The surrounding area offers some of the best skiing in North America. Marmot Basin alone boasts 1,720 acres, 91 runs, and 3,000 vertical feet of varied terrain spread across four mountain faces. Technically, the season here in the Rockies runs from November through early May. Winter is also an ideal time for hikers and backcountry explorers who don't mind braving the frigid, sometimes harsh conditions. There's excellent wildlife-viewing — including elk, moose, mule deer, and bighorn sheep — throughout the national park. Front-country adventurers have options to ice skate, dogsled, ice climb, or take a guided ice-walk adventure through Maligne Canyon.
Spring (March through May)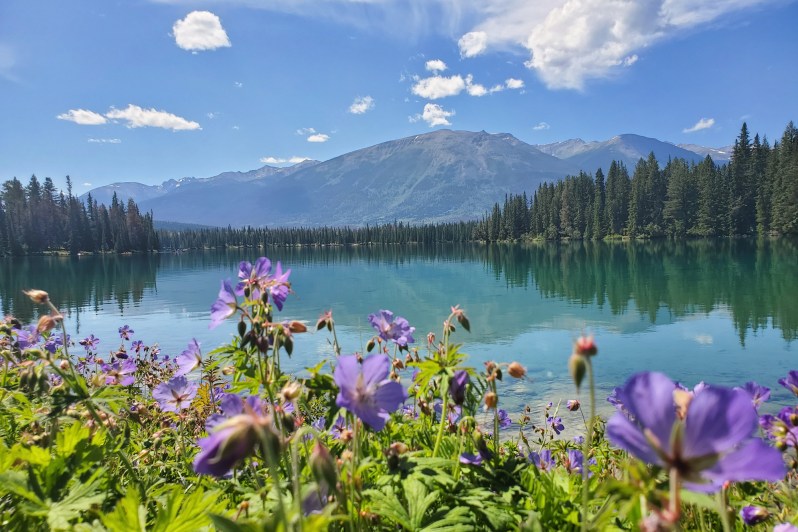 Snow conditions can be hit-or-miss later in the season, but April and May are a fantastic time to hit the slopes. The weather is milder, and the crowds thin out, meaning you have much more whitespace to yourself on the mountain. Those who do stick around tend to be a stranger, more eclectic, more party-hard crowd, particularly after-hours in town once the lifts close for the day. Those looking to venture beyond the slopes can still find great hiking, snowshoeing, and cross-country skiing opportunities farther afield.
Editors' Recommendations