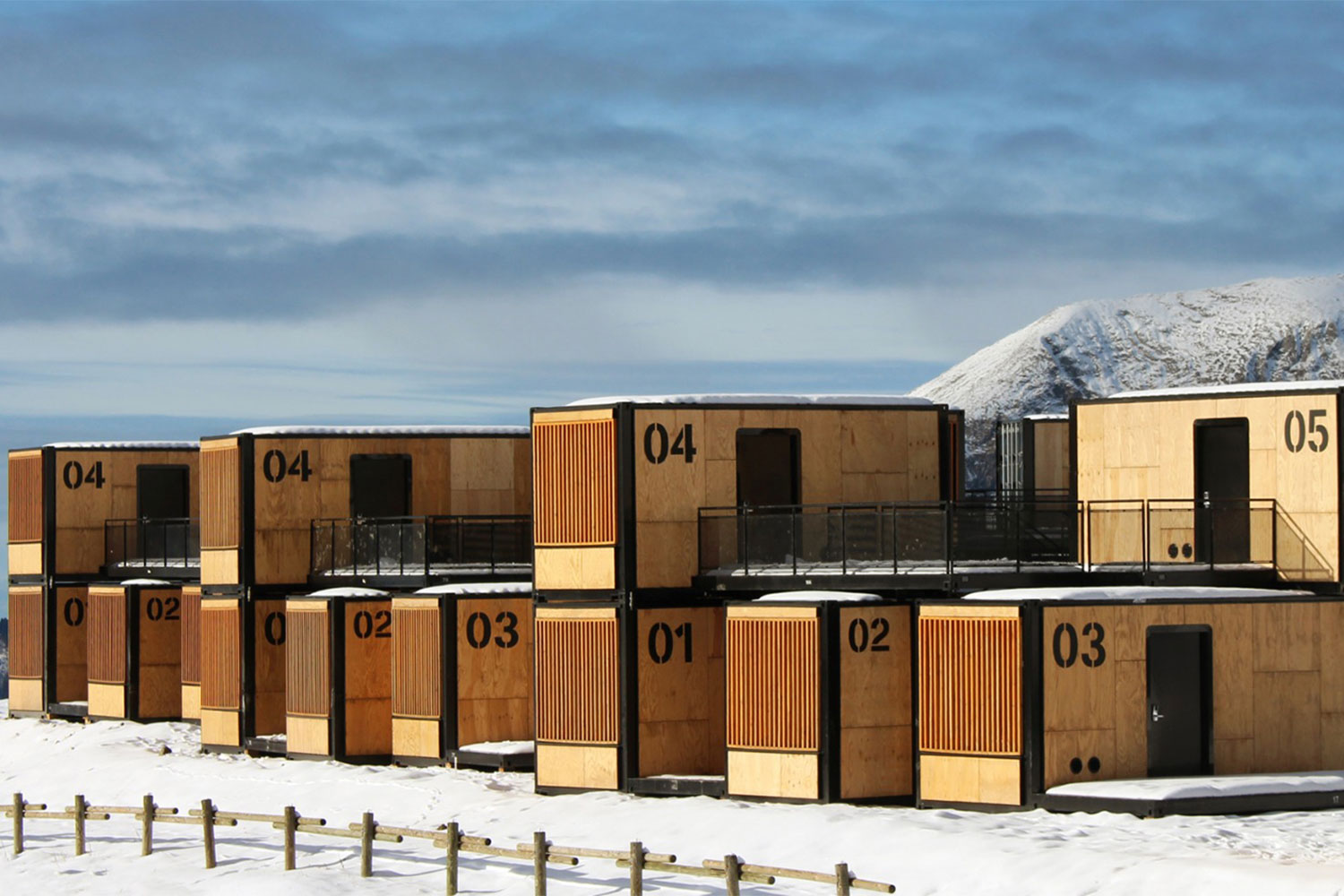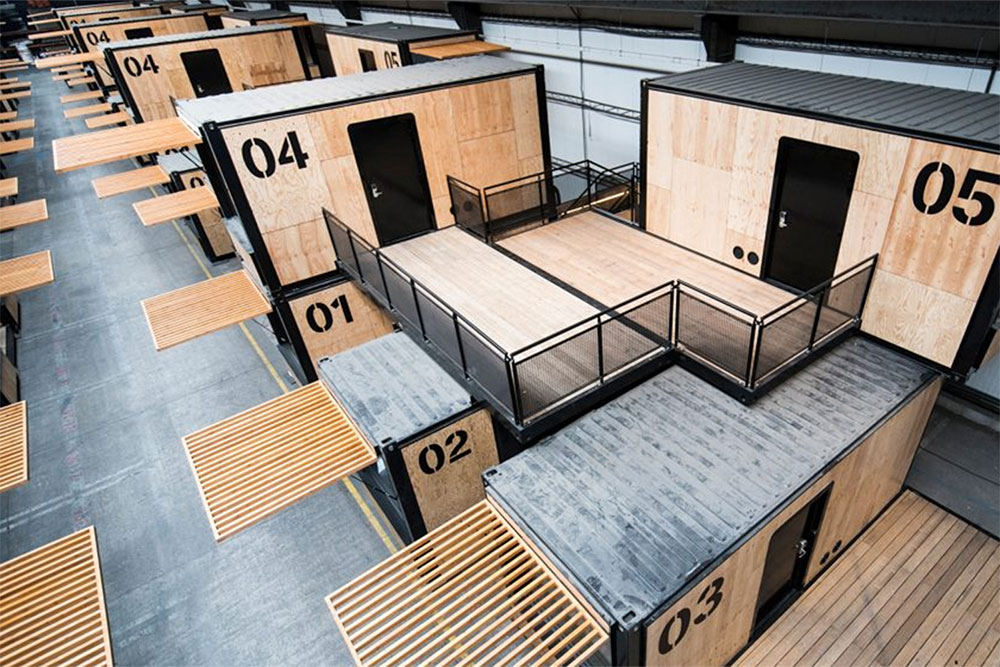 2019 is shaping up to be the year of the "budget boutique" hotel experience. From capsule hotels to luxury hostels, travelers are giving up the frilly and often unnecessary amenities in favor of a cheaper, pared-down stay. AccorHotels' Flying Nest Shipping Container Hotel takes the concept of budget boutique to new heights — literally.
Each room — er, container — covers a scant 130 square feet. However, if the tiny house movement has taught us anything, it's that we humans really don't need that much space in which to live. Every unit includes essentials like a bathroom and bright, cozy living area, plus a double bed tucked against the far wall with an edge-to-edge picture window framing the view outside. Flying Nest was conceived of by renowned Paris-based architect Ora-ïto. Inside and out, the minimal design maximizes environmentally-friendly materials like eco-friendly wood and recyclable steel in a way that evokes a trendy ski chalet.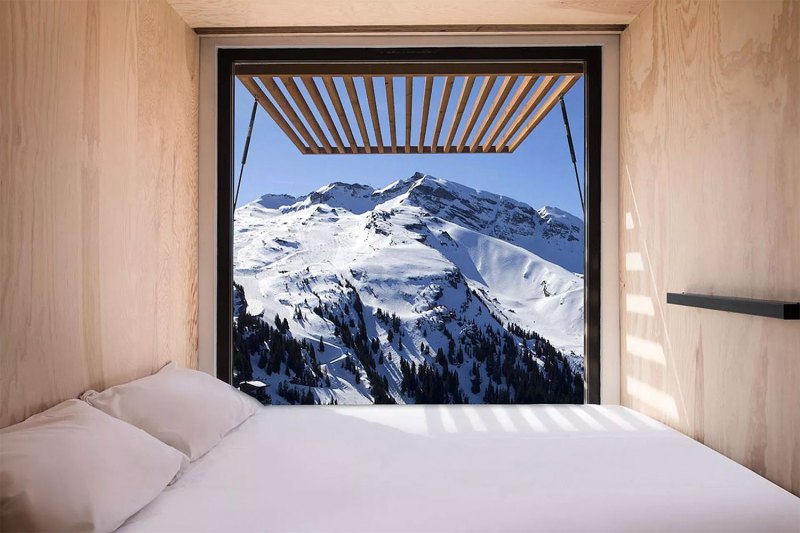 Guests looking to stretch their legs have access to a shared living room, complimentary gourmet breakfast, and a dedicated toy room for keeping their skis and winter gear safe, clean, and ready for the next run. The containers are designed to be stacked and connected via a series of terraces. These shared walkways, coupled with each unit's tiny size encourages mingling among hotel guests.
What separates Flying Nest from other boutique hotels — even other shipping container hotels — is its portability. For its launch in the summer of 2017, the concept was installed briefly in various French locations including the Clairefontaine national football training center, then 24 Hours of Le Mans, and on to Biennale d'Architecture in Bordeaux. AccorHotels debuted the first semi-permanent installation for the 2019 winter ski season at France's stunning Avoriaz ski resort. However, the design was purpose-built from the ground up to roam (setup takes less than a day) and to be installed in almost any terrain from deserts to mountaintops. When the tourist season begins to wind down, the entire hotel can be shuttered and transported to wherever it's needed. It's a clever concept not only for semi-permanent installations but also for more temporary projects like large festivals, concerts, and events.
Rates for private rooms at the Flying Nest Shipping Container Hotel start at €150 (USD $170) per night.
Editors' Recommendations