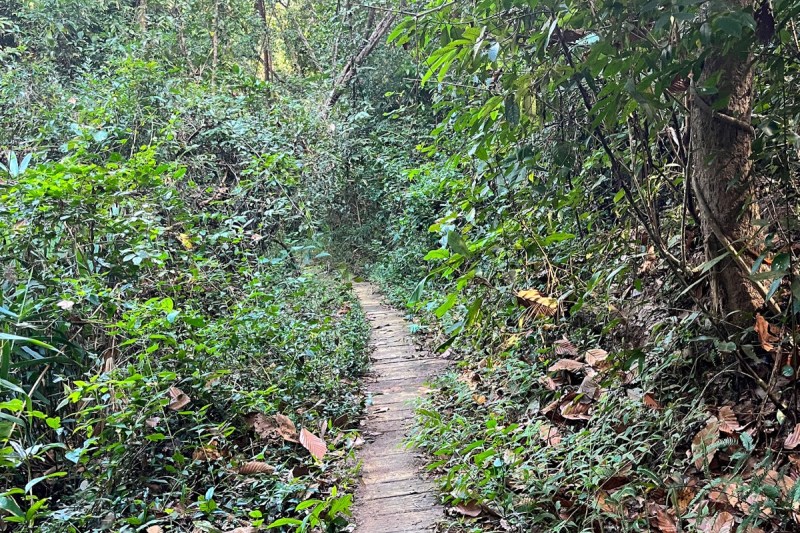 Sometimes, a weekend getaway from the hustle of the daily grind, especially from a busy city like New York, is exactly the stress relief one needs. State parks are abundant in natural splendor and invigorating hikes, and few places are better when one needs a dose of mother nature.
While there are countless national and state parks, not all of them get an equal share of the spotlight. If you're looking for a beautiful state park with great hiking trails, all surrounded by small towns with plenty of New England charm, look no further than Devil's Hopyard State Park in East Haddam, Connecticut. As part of Pacifico Parks Less Traveled and the National Park Trust, we took a trip to Devil's Hopyard and the surrounding area to share all the details (and things to do) that make this area a truly top-tier weekend getaway from NYC.
If that isn't enticing enough, Pacifico is also featuring a $10,000 Adventure Prize sweepstakes (a trip curated by the National Park Trust). From now to May 31st, anyone who visits one of the parks less traveled (listed on the website) and posts on Instagram with #PacificoParksLessTraveled #PacificoSweepstakes #21+ and tags @PacificoBeer will automatically enter the sweepstakes.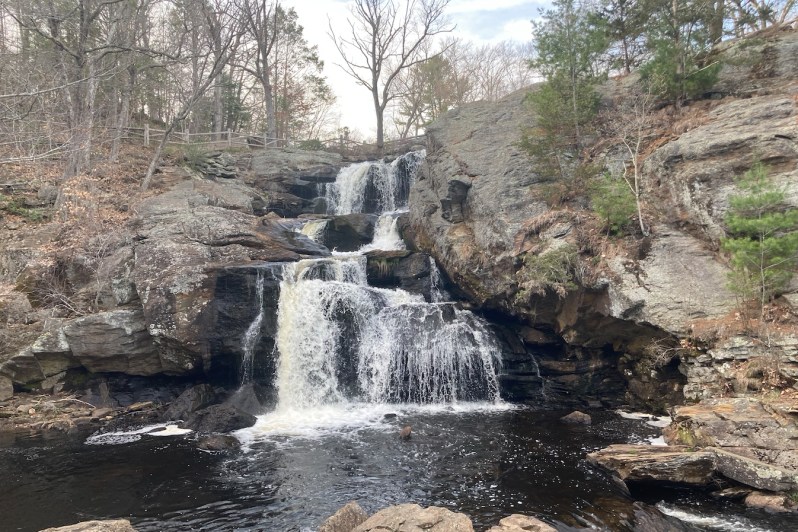 What to do
First, Devil's Hopyard is large — 1,000 acres full of hiking trails, fishing spots, and camping sites. There's plenty to see and do here, ranging from a quick afternoon hike to a weekend trip. The hiking trails are marked throughout the park with colors: Blue, green, white, yellow, red, and orange. Many of these trails also go uphill to offer scenic views of the surrounding area.
Besides the hills and trees that are expected of a state park, there's also an abundance of water features at Devil's Hopyard. The Eightmile River runs through the park, providing fishing spots great for anyone and crisp, cold water for people looking to soak their feet while hiking. The best of these water features is Chapman Falls, a 60-foot waterfall that's a great stop for relaxation and scenic pictures.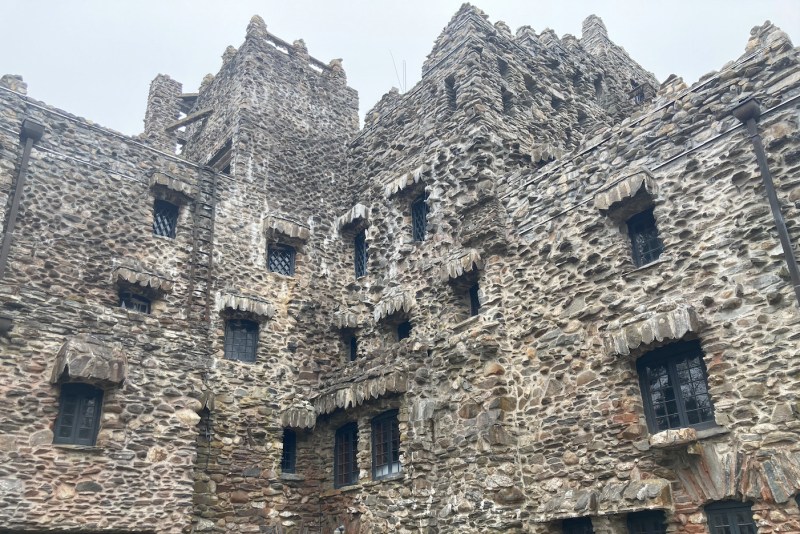 While the park has plenty to do, other sights in the surrounding area are worth a visit. One of the most interesting is Gillette Castle State Park, about nine miles from Devil's Hopyard. Built by William Gillette, a stage actor most famous for playing Sherlock Holmes, this eccentric castle is currently closed for tours but will reopen on May 27, 2023. While you can't visit inside the castle currently, you can still walk around outside the structure.
If you have kids or you're just an animal lover yourself, the Ray of Light Farm is a fun place to stop by. You can feed goats, sheep, cows, and other farm animals here. As a bonus, if you're a fan of guinea pigs, you can also sign up for some "Guinea Pig Cuddles" and enjoy some lap time with the critters.
Where to stay
Boardman House Inn
Why stay at a chain hotel or motel when you can enjoy the charms of an elegant New England inn? About a 13-minute drive from Devil's Hopyard, this romantic inn is perfect for couples looking for something cozy, historical, and unique. Boardman House Inn has four rooms and a suite, all furnished with antiques and artwork. While historic, all the rooms also feature modern amenities like wifi access, flat-screen televisions, and A/C. Depending on the dates and specific rooms, prices can range from $229 to $349 per night.
Where to dine
Two Wrasslin' Cats Coffee House & Cafe
If you're looking for a fun coffee shop, this quirky, bright blue café is exactly right for you. While Two Wrasslin' Cats Cafe has plenty of tasty drinks and sandwiches, the cats are the best thing (if you're a cat lover) about this establishment. The cats are located in a separate room, and customers can visit the cuddly felines for some pets. Interested? Just ask the friendly staff and you'll be guided to the petting room.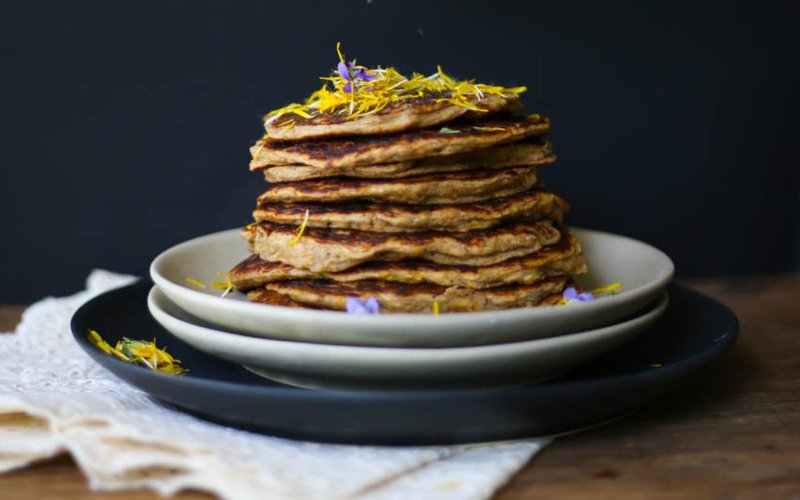 Higher Grounds at 32 Main
This local favorite is probably the most unique breakfast eatery in the area. The beverage list, featuring everything from cold coffee to CBD-spiked drinks, is impressive, considering its small size. The breakfast at Higher Grounds at 32 Main is pure American comfort food, all made with organic and locally sourced ingredients. We recommend one of their delicious breakfast sandwiches or pancakes served with plenty of real maple syrup.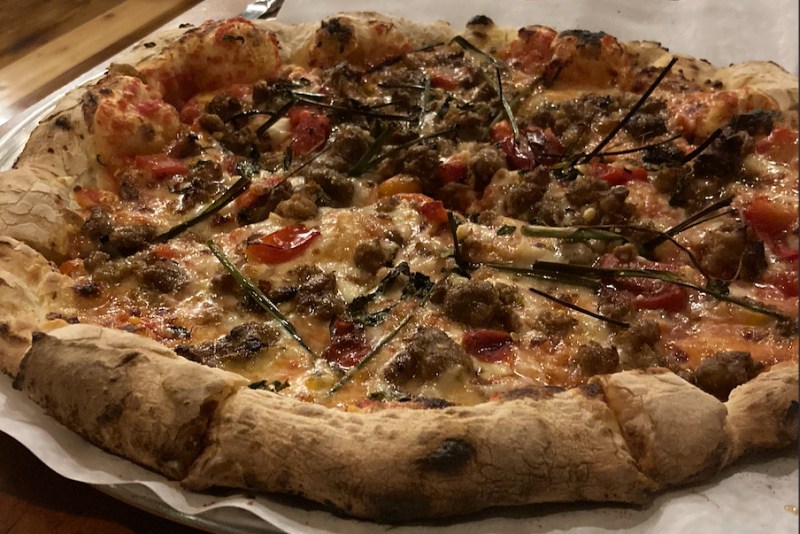 OTTO
This neighborhood pizza spot in Chester, Connecticut, about a 20-minute drive from Devil's Hopyard, is the perfect place for a casual meal. OTTO's menu is streamlined around an array of red sauce or white pizzas. The local greens with mushrooms salad was a tad overdressed with too much acidity when we tried it, but the wood-fired pizzas were excellent and featured good-quality dough with plenty of topping options. For the size and quality, the pizza prices are reasonably priced ($14–$19 for a 14-inch and $19–$25 for a 16-inch). A large pizza can easily be shared between two people, but if you're in a group and having trouble choosing an option, get two different small pizzas to share.
The Brushmill by the Waterfall
The Brushmill is where you want to go for fine dining or a romantic couple's dinner. With its flowing waterfall and elegant interior, this restaurant is a sight to behold.
The menu isn't cheap at Brushmill, but it's well within the realm of most fine-dining prices. Starters range between $15 to $25, while entrees will be $30 to $46. The seafood items on the menu are a highlight, especially the scallops and the halibut. The scallops, combined with crispy pork belly and XO sauce, had a Chinese flair, and the halibut, served with clams and potatoes, evoked elements of elevated clam chowder. Drinks are also great here, with a large selection of cocktails and wine. However, if you're not a drinker or plan on driving, they also have a fantastic selection of mocktails.
Editors' Recommendations