All the festivities with half the travel. Plus, killer views of the Pacific.
A bucket list experience off the beaten path (instead of say, Las Vegas), Carnival is the next international festival to feast your eyes upon.
Remember those photos of Rihanna partaking in Carnival 2011 and 2015, sporting white and silver barely-there bikinis with brilliant feather wings and headpieces? Yeah, expect a lot of that.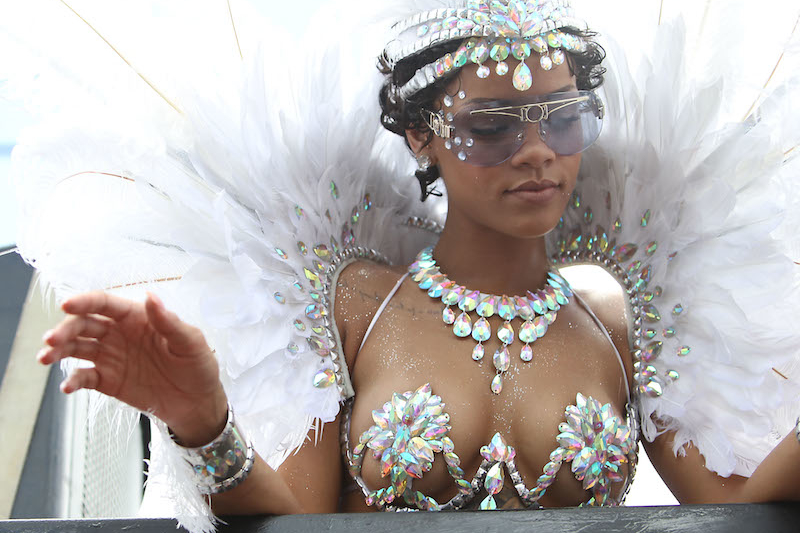 Brazil's most famous holiday, Carnival is held at the start of Lent in late February, gaining its name from the traditional Christian practice of abstaining from meat and poultry during this time (the word carnelevare literally meaning to remove or "raise" meat). It's become a week-long, day-and-night celebration practiced by the entire country, drawing close to 5 million people in 2011 alone— only a small portion of which were travelers.
Our little secret: you don't have to squeeze through the crowds or even travel to South America to dig in to the epic festivities Carnival has to offer.
Lesser-known Mexican resort town, Mazatlán, cradled along the Pacific shoreline, is one of 225 Mexican communities that also takes part (however they spell it Carnaval).
In Mazatlán, the party begins on Thursday, February 23 with the King of Joy Coronation (music and street party to follow), leading into Friday with the Floral Games which celebrates literature and culture (plus a concert afterwards… are you seeing a trend?). Then on Saturday the Carnaval Queen is crowned in what kicks off a sparkling of weekend parties, concerts, parades, and ceremonies. On Saturday evening, banish ill omens at the Bad Moon Burnings, where a traditional giant puppet is incinerated in the streets. Sunday, you get a much-needed day off to swim, explore, or relax. A large musical bash at Olas Altas Beach wraps up the Carnaval festival on Monday, featuring brass-based traditional Mexican music.
Sure, there is a Quality Inn on Mazatlán, but our suggestion is to drench yourself in the experience by rooming at the boutique Casa Lucila. Here's why: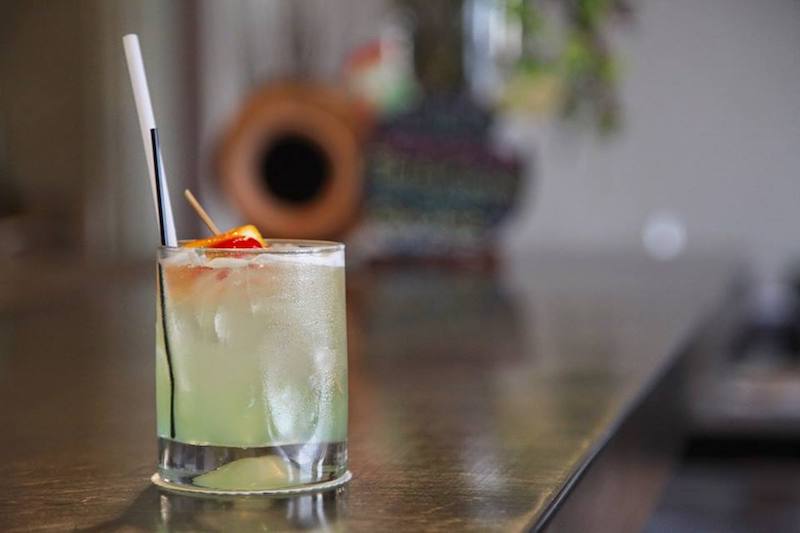 You and a travel partner will get tickets to each of the Carnaval festivities throughout the week, the boutique is in the heart of the vibrant Centro Historico art neighborhood alongside galleries, museums, and restaurants, Monday's party is on the beachfront just outside, and two signature Carnaval cocktails are courtesy the Casa.
From the outside, Casa Lucila is a Narcos-esk palace, offering only eight curated rooms. The Lupita, for instance, has a wide horizontal window across the bed that offers a picture to the Pacific. The mix of modern bathrooms with rain showers and Mexican-style white linens is a perfect balance of vogue and native, while a new yoga center and wellness spa offer Hatha sessions and ancient Ayurvedic treatments. Those who elect for Casa Lucila's Carnaval package are given a 60-minute massage as part of the adventure.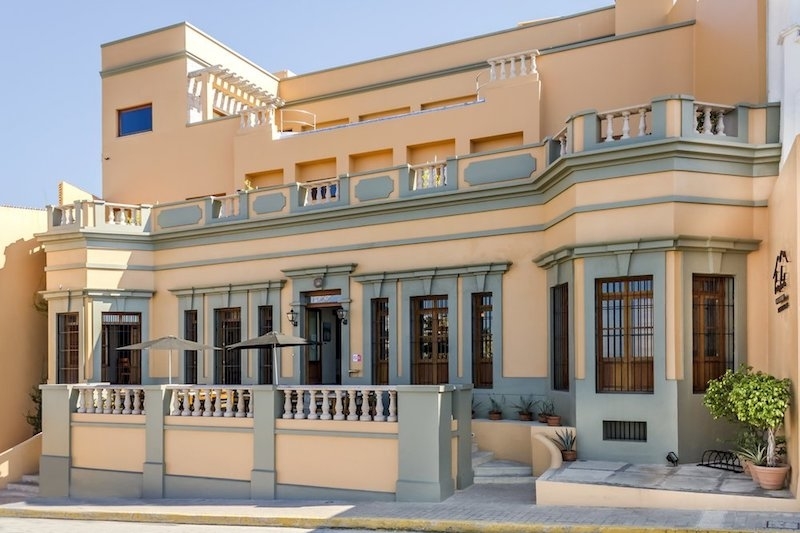 Alas, if your February is already booked this go around, practice for next year's Carnaval in your living room with a little samba dancing and capeta in place of coffee. This is a traditional Brazilian Carnival drink translating to devil, made from condensed milk, cachaça, and powdered guaraná. It's a sugar/caffeine kick concocted to get you through the long nights and days of Carnival festivities (or another day at the office with a window-view of pavement).
Photos courtesy Casa Lucila
Editors' Recommendations